[Famous Japanese Castle Series] - Japan's 3 Most Famous Castles - Nagoya Castle, Osaka Castle, and Kumamoto Castle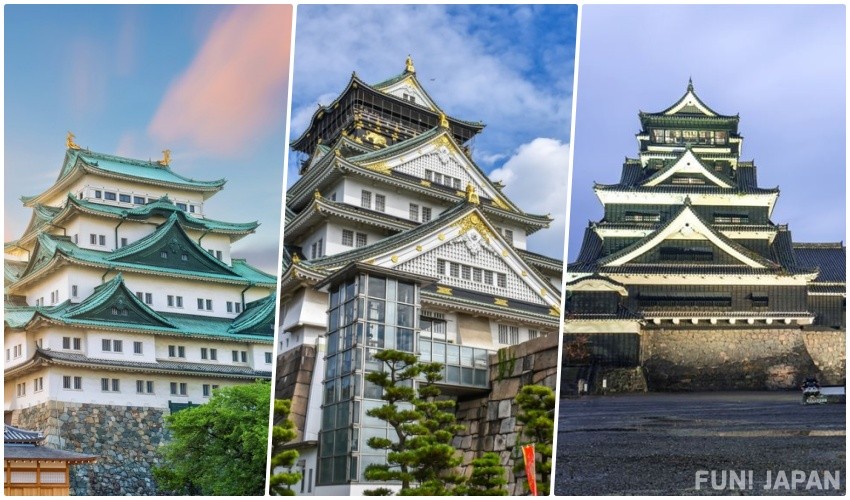 Japan has many castles, most of which have a long and unique history attracting fans from all over the world. Up until now in this series, we've introduced you to Top 10 Castles To Visit In Japan, Famous Castle Series - Japan's Final 12 Castles with a Castle Keep (Genzon Tenshu), Famous Castle Series - Visit Some of Japan's Most Famous Castles! 5 National Treasure Castles in Japan ♪, and finally Famous Japanese Castle Series - Japan's Top 3 Night-time Scenery Castles, all of which have their own individuality and historical facts. However, in this article, we're going to be going a little more basic, and checking out Japan's 3 most famous castles!

What are Japan's 3 Most Famous Castles?
While these 3 castles each were built during different times, the 3 most famous castles of Japan are widely known to be Nagoya Castle, Osaka Castle, and Kumamoto Castle. However, the decision behind these 3 selections, and what really determines if something is in the top 3 isn't clearly defined, including things such as what comparisons are made to other castles throughout Japan, even so, these are the 3 that are agreed to be the top 3!

Nagoya Castle's Famous Golden Shachihoko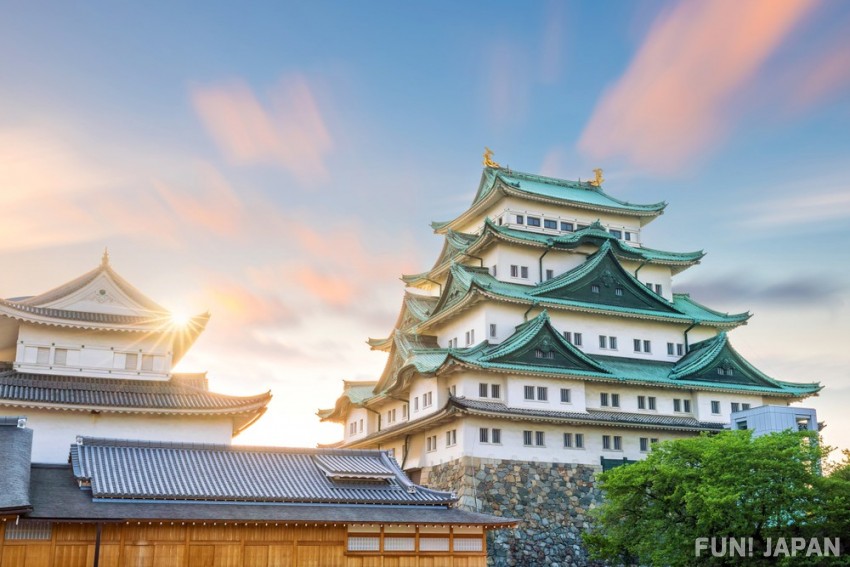 Built around 1612 by Tokugawa Ieyasu. The castle tower is has a concatenation expression​ surrounded by famous golden dolphins. There is a male and female of these pure gold dolphins also known as Golden Shachihoko, which were said to have been created to show that Tokugawa Ieyasu was the ruler of the country, not the Daimyou (Japanese Fuedal Lord).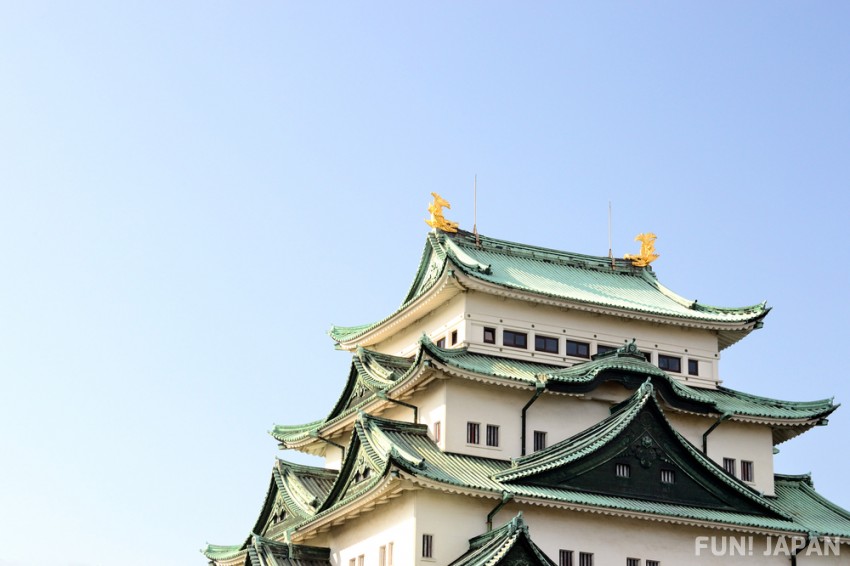 Due to an air raid in 1945 on Nagoya part of the castle was destroyed, but was rebuilt in 1959, with floors 1 through 5 of the castle tower holding exhibitions relating to Nagoya. The restoration of the main palace's inner citadel was completed in 2018. The castle itself is known by various different names, Nagoya Castle, Shachihoko Castle, Golden Castle, and many more, with the golden shachihoko being the top class throughout the whole of Japan.

Toyotomi Hideyoshi's Base of Operations - Osaka Castle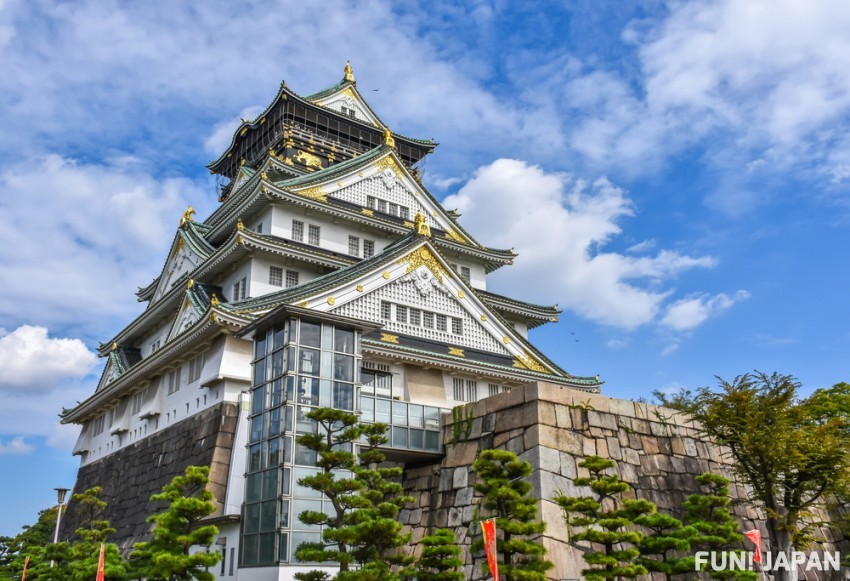 Toyotomi Hideyoshi used Osaka Castle during his attempt to unify the entire country and was known to be impregnable before the winter campaign of the siege of Osaka during which it fell. In 1620, through the orders of Tokugawa Hidetada, the castle was rebuilt over the course of 10 years. It castle was rebuilt to be a few meters taller than when it was built during Toyotomi's era due to being built on the ruins of the previous castle, those ruins are said to exist to this day underneath the castle deep into the ground.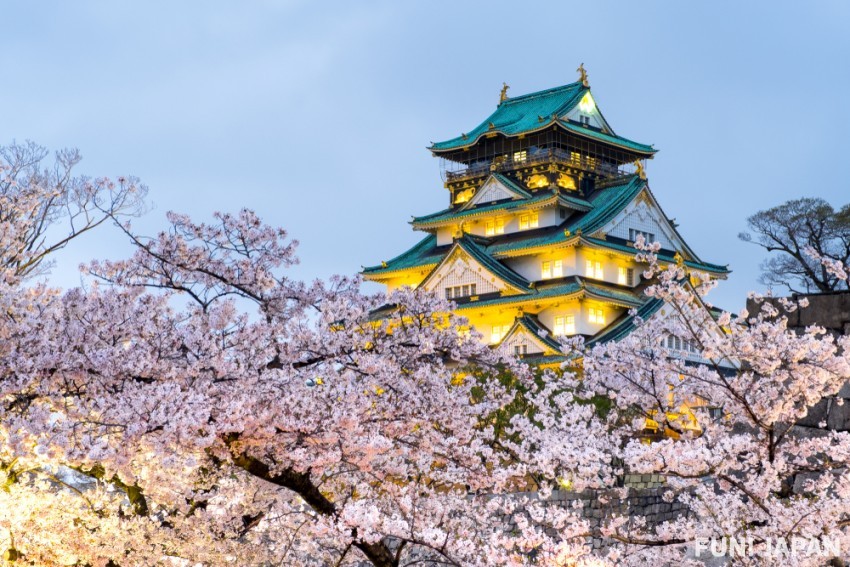 In 1931 the castle keep was restored and is currently being used as a history museum. Within, you'll find exhibitions and documents relating to the Warring States period (of Japanese history, approx. 1467-1568 CE) as well as a diorama of Toyotomi Hideyoshi's life and various exhibitions relating to the history of Osaka Castle. Within the park that surrounds the castle, you can find plums and cherry blossoms, with flower viewing being very popular during the spring, there's even a light-up event at night which the castle is also famous for.

Kumamoto Castle - Currently Under Restoration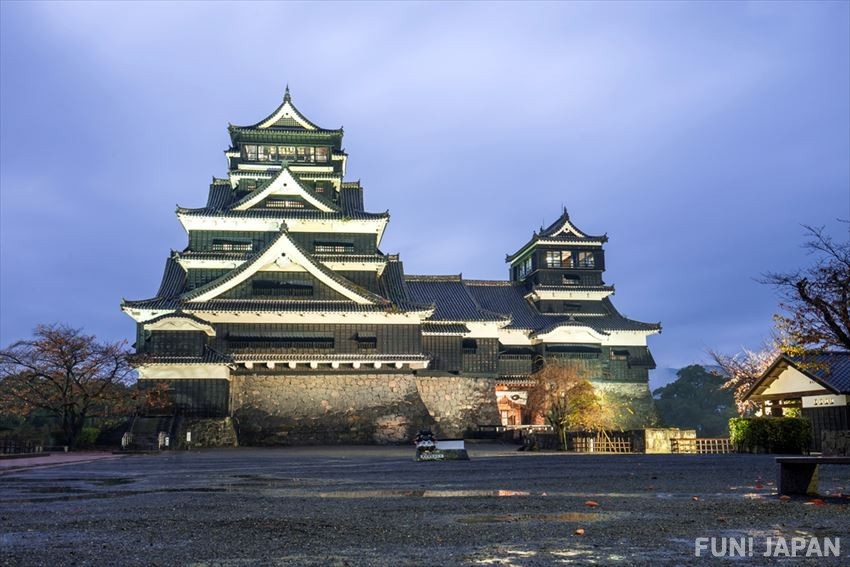 This castle was created by Katō Kiyomasa, Toyotomi Hideyoshi​'s student. It's famous for being impregnable​. The fortress was completed in 1607 after changing the course of a river and creating a castle with a large inner moat. The beautiful stone wall​ and high level of skill for the castle construction are very well known.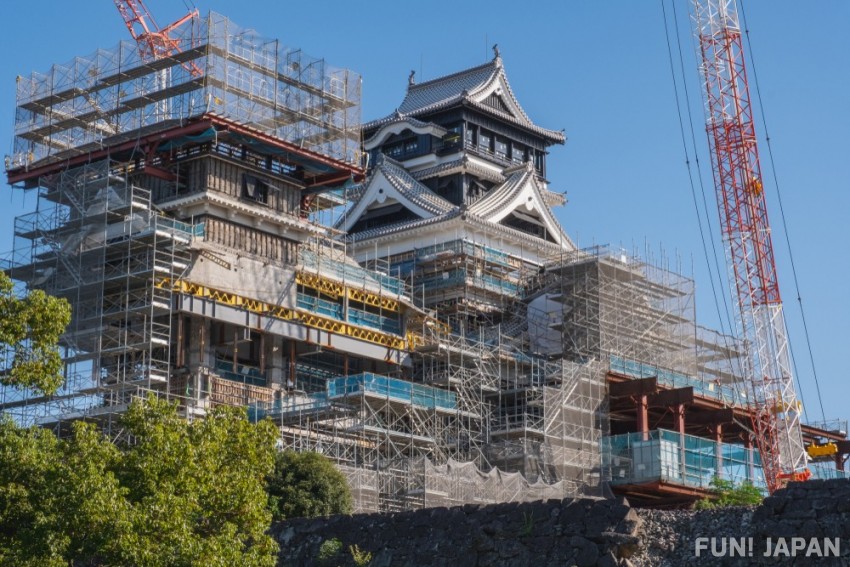 During the Satsuma Rebellion (1877)​, part of the inner citadel was lost, becoming known as historic remains and an Important Cultural Property of Japan. The castle keep was restored in 1960 but was once again destroyed in 2016 due to the major earthquake in 2016, with the castle currently being restored again. There are, unfortunately, many areas that cannot be entered due to it being under construction, but you can still see the castle from a distance. You can also see the majority of the castle from the nearby municipal office's 14th floor.

There are many top 3s when it comes to Japanese castles and we plan to continue to release articles about these top 3s! Make sure to check them out before your next visit to Japan to see if you can visit one for yourself!

[Survey] Traveling to Japan