The Kujūku Islands, Filled with Amazing Sights, Viewing Platforms, Sightseeing Cruises, and Famously Delicious Oysters!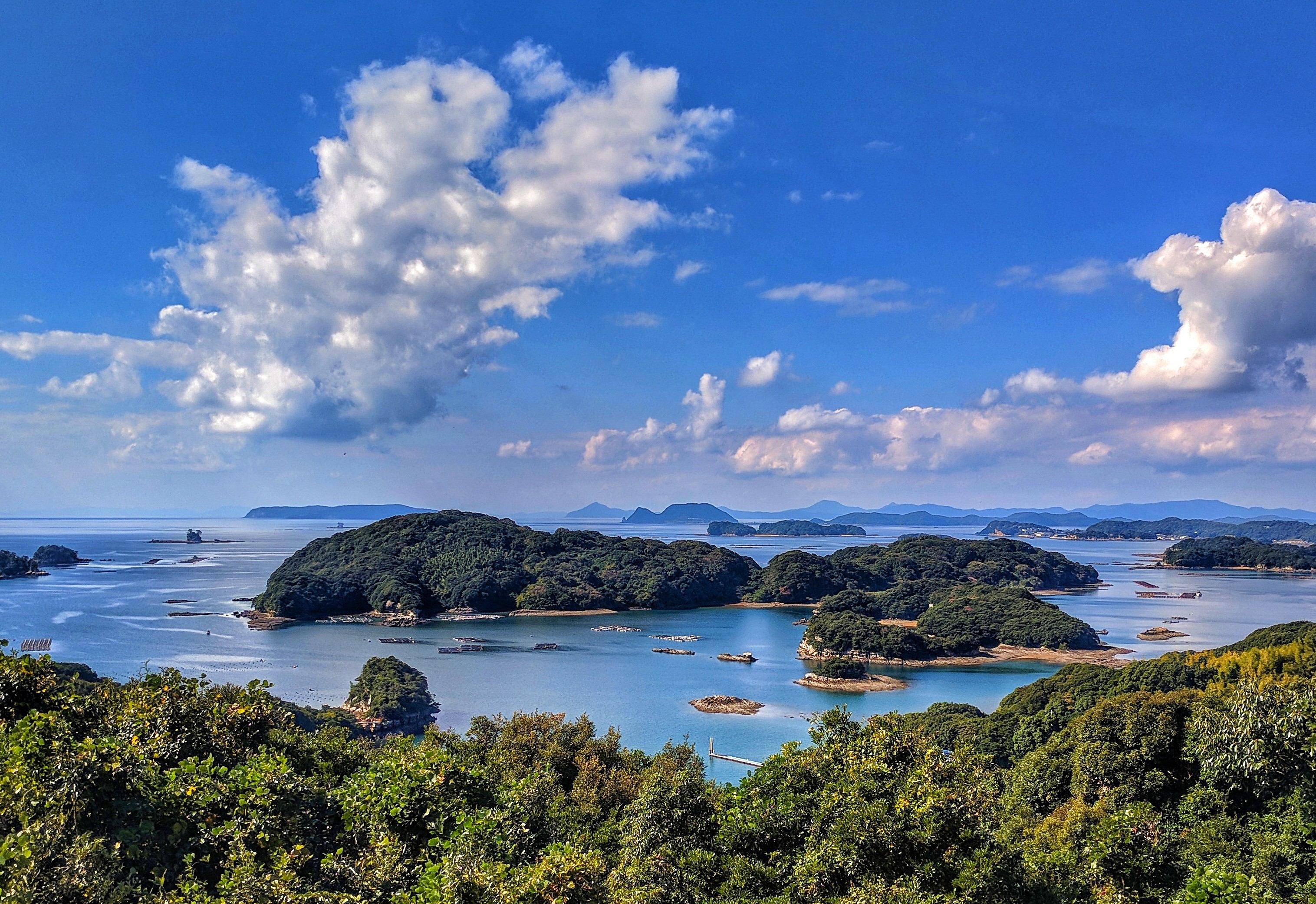 The Kujūku Islands are a collection of islands that span over 25km of sea connecting Sasebo Port to Hirado. There are many ways to enjoy the Kujūku Islands from viewing platforms, sightseeing cruises, and trying the famously delicious oysters. In this article, we're going to dive into what we believe are some of the best locations to visit when planning a trip here!

What are the Kujūku Islands?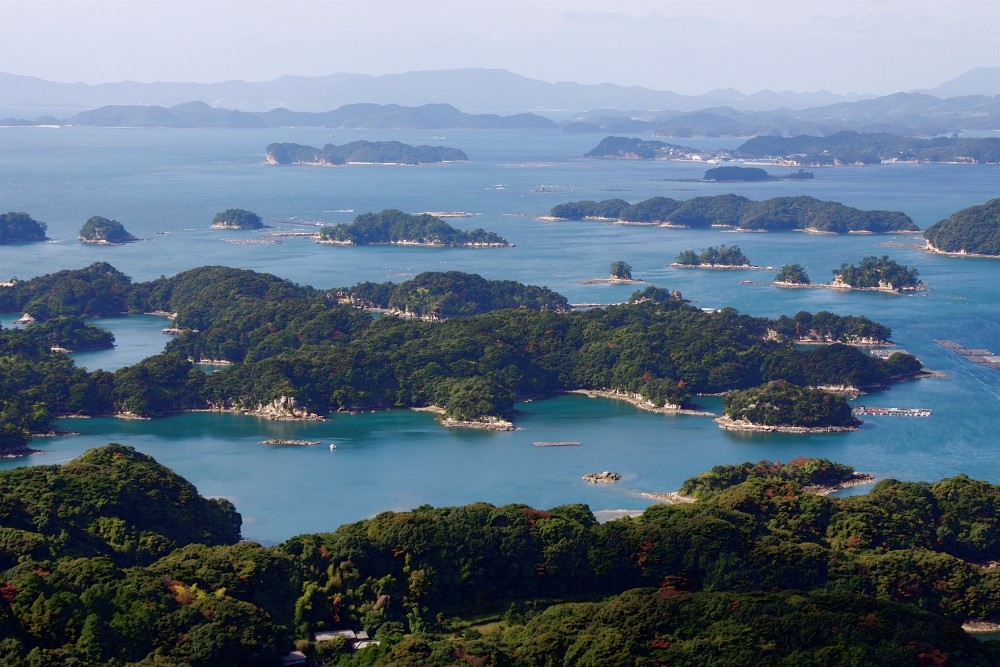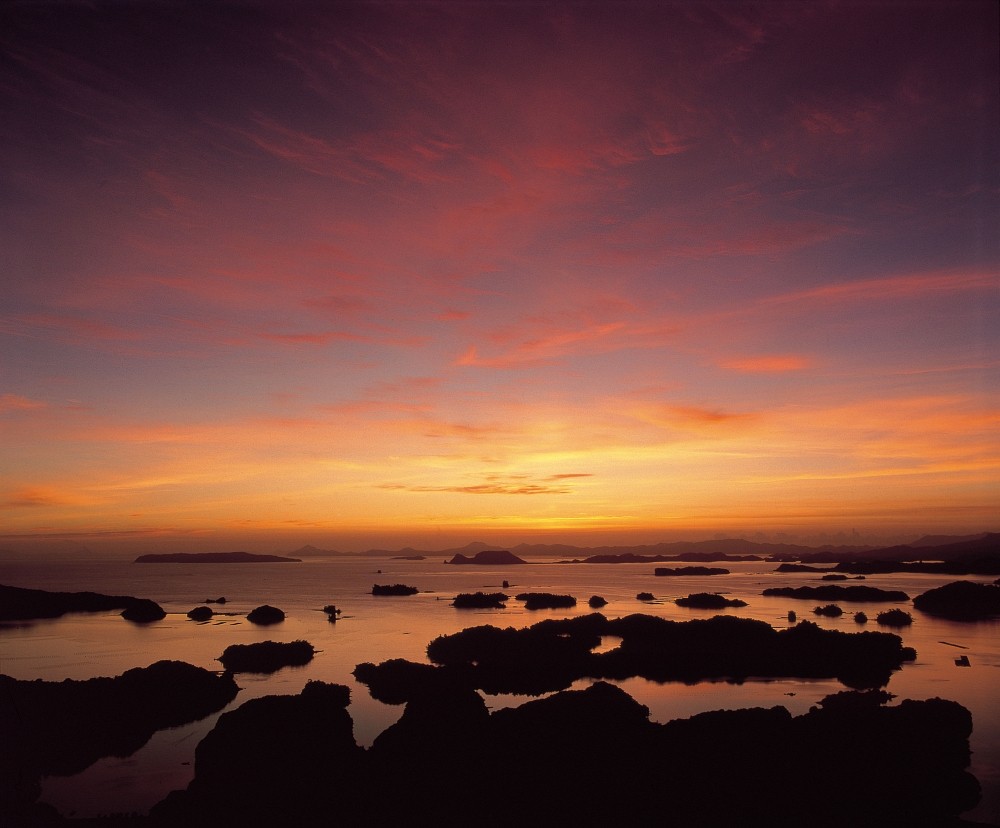 The Kujūku Islands are a complex combination of Ria Inlet coastlines and islands that form a beautiful sight. Almost the entire area is designated as the "Saikai National Park​" and the islands are said to be the densest within the whole of Japan. While the name Kujūku in Japanese means 99, in reality, it's said there are actually around 208 unique islands! The actual reason it was given the name "九十九" (Kujūku) was to mean "uncountable".

Enjoying The Kujūku Islands 1 - Viewing Platforms
You'll find many great viewing platforms in Sasebo to see the Kujūku Islands from many different angles. One of the most famous is the "Tenkaiho Observatory". From Tenkaiho Observatory you're able to see the islands in a 180-degree panoramic view, it's also quite popular as a dating spot! Not only this, but if you visit in Spring (Mar-Apr) and head to the park which is underneath the observatory, you're able to see rape blossoms or Cosmos flowers in Fall (Middle-End of Oct). You can also visit the "Yumiharidake Observatory" from which you can see all of the Sasebo Port and Kujūku Islands, which is also famous for its beautiful sunset and night-time scenes. It was also well-known due to it being the location for the film "The Last Samurai". Finally, there is also the "Ishidake Observatory" which is another great spot to see the Sasebo Port and Kujūku Islands.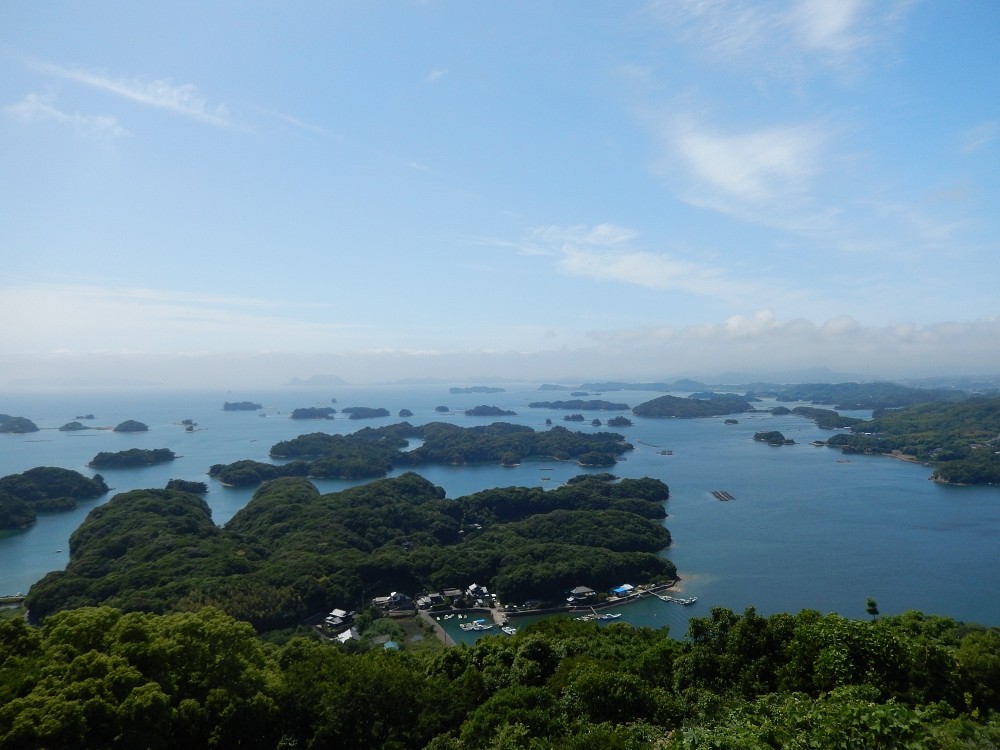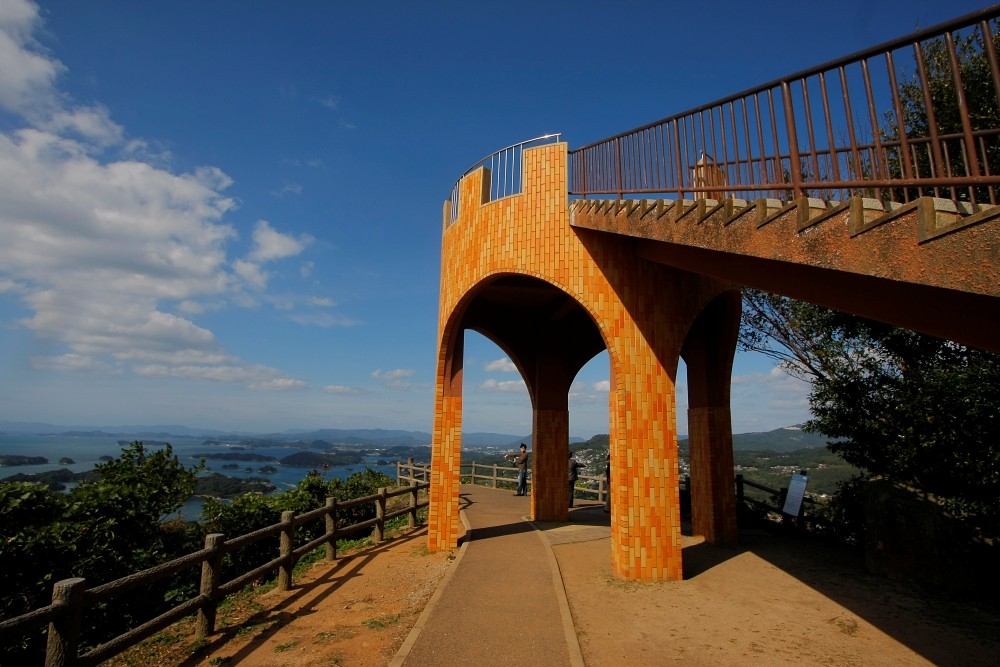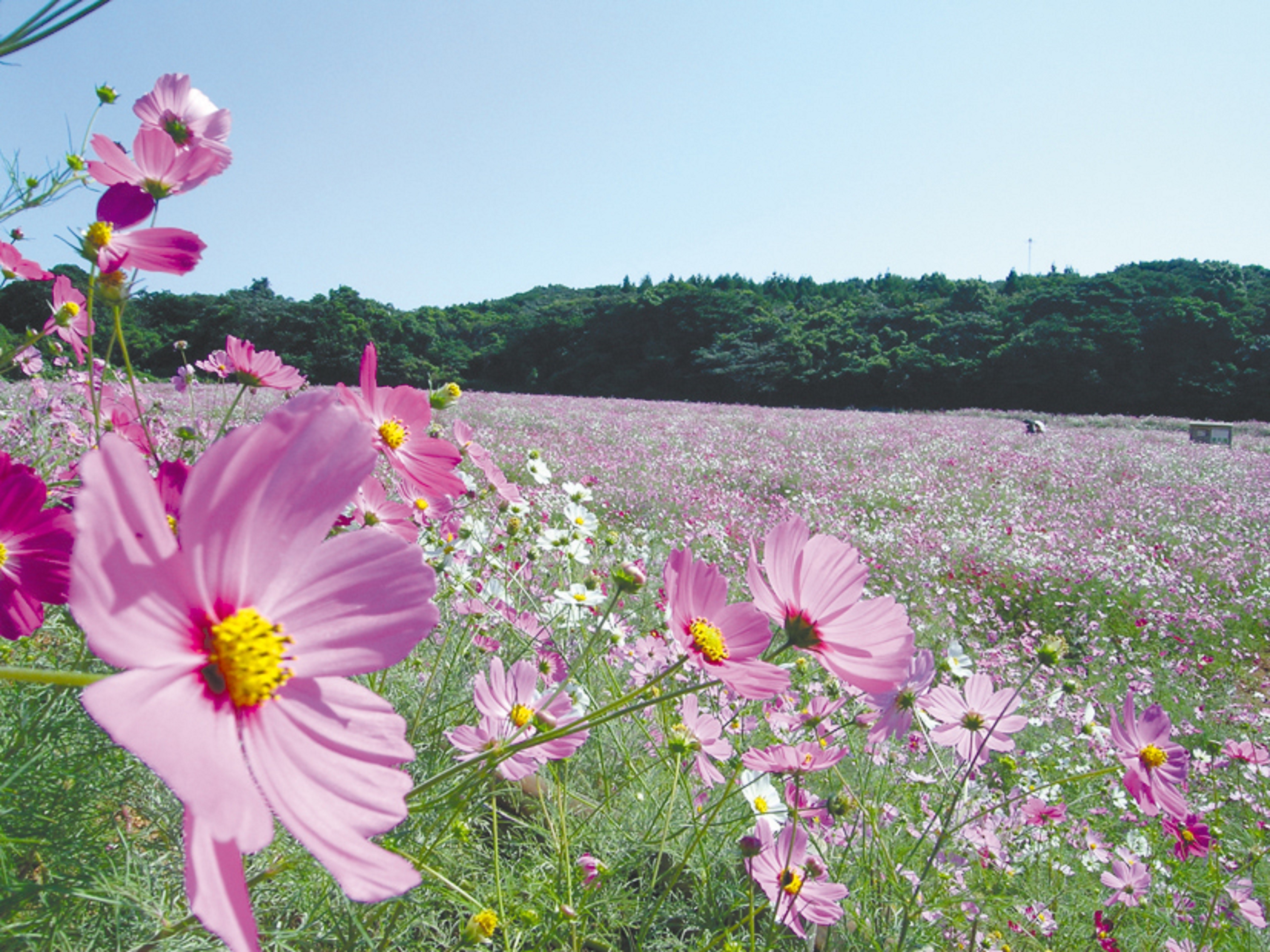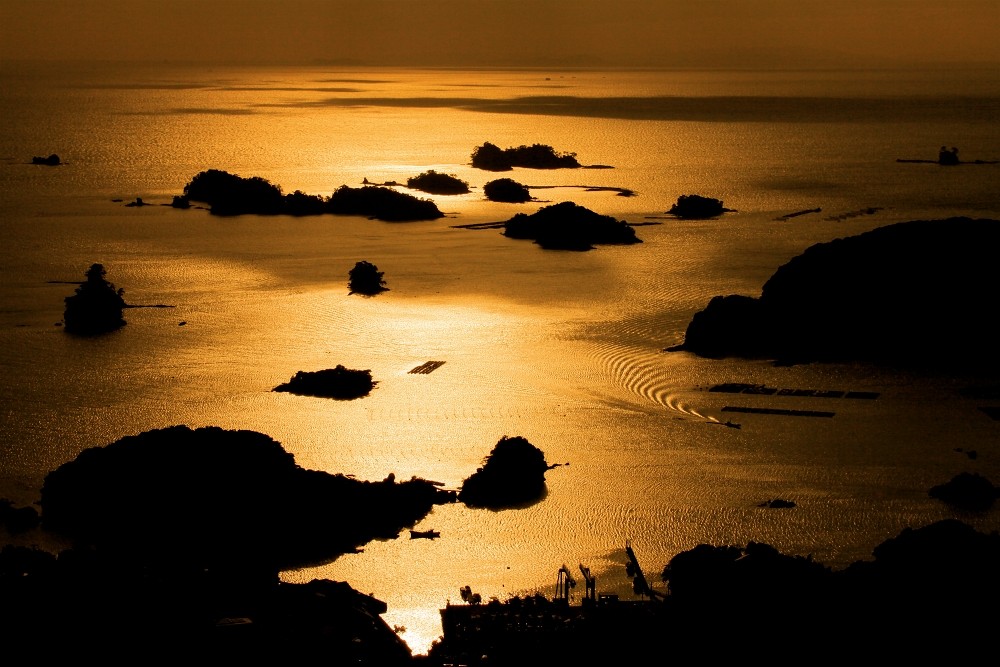 Spot Information
Spot name:Tenkaiho Observatory
Street Address: 399 Shimofunakoshicho, Sasebo, Nagasaki 857-1232
Access:40 minutes via bus from Sasebo Station heading to Tenkaiho Observatory
Ticket:Free
Holidays:None
Enjoying The Kujūku Islands 2 - Sightseeing Cruises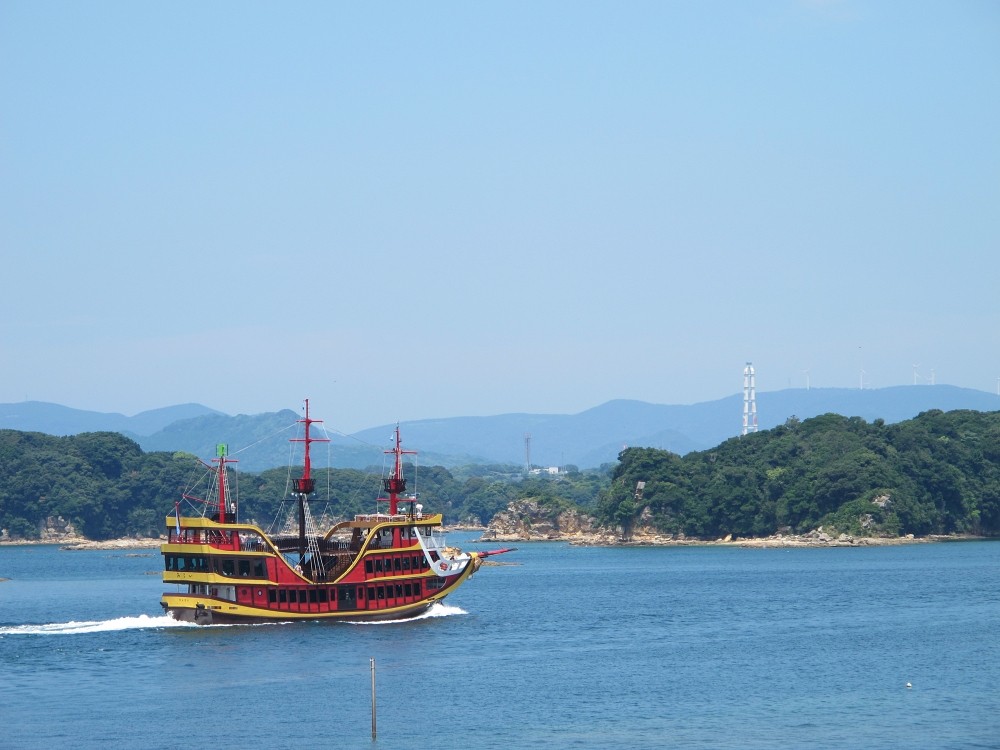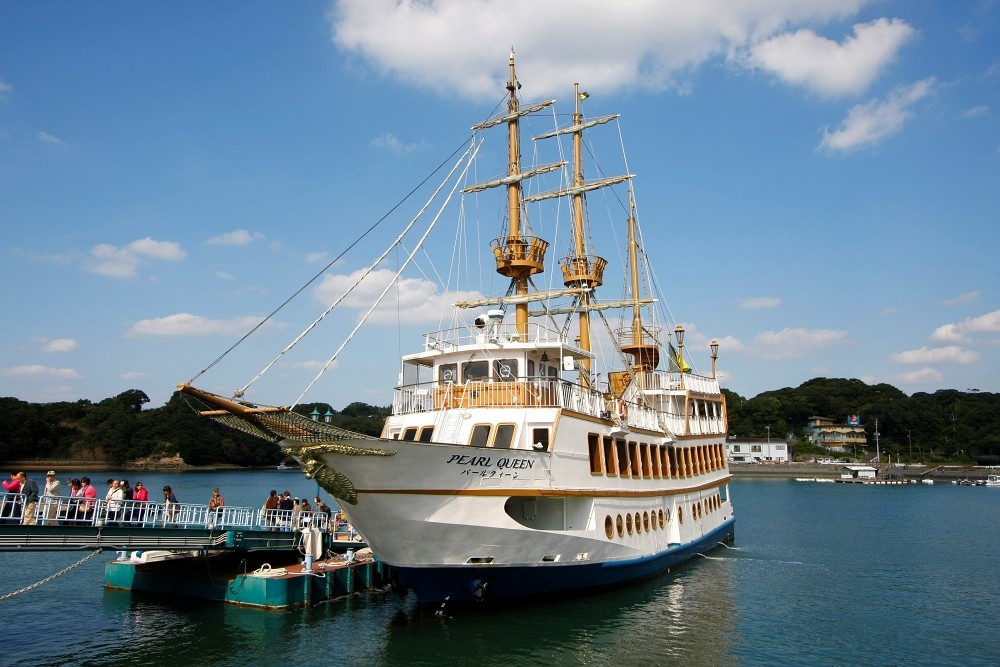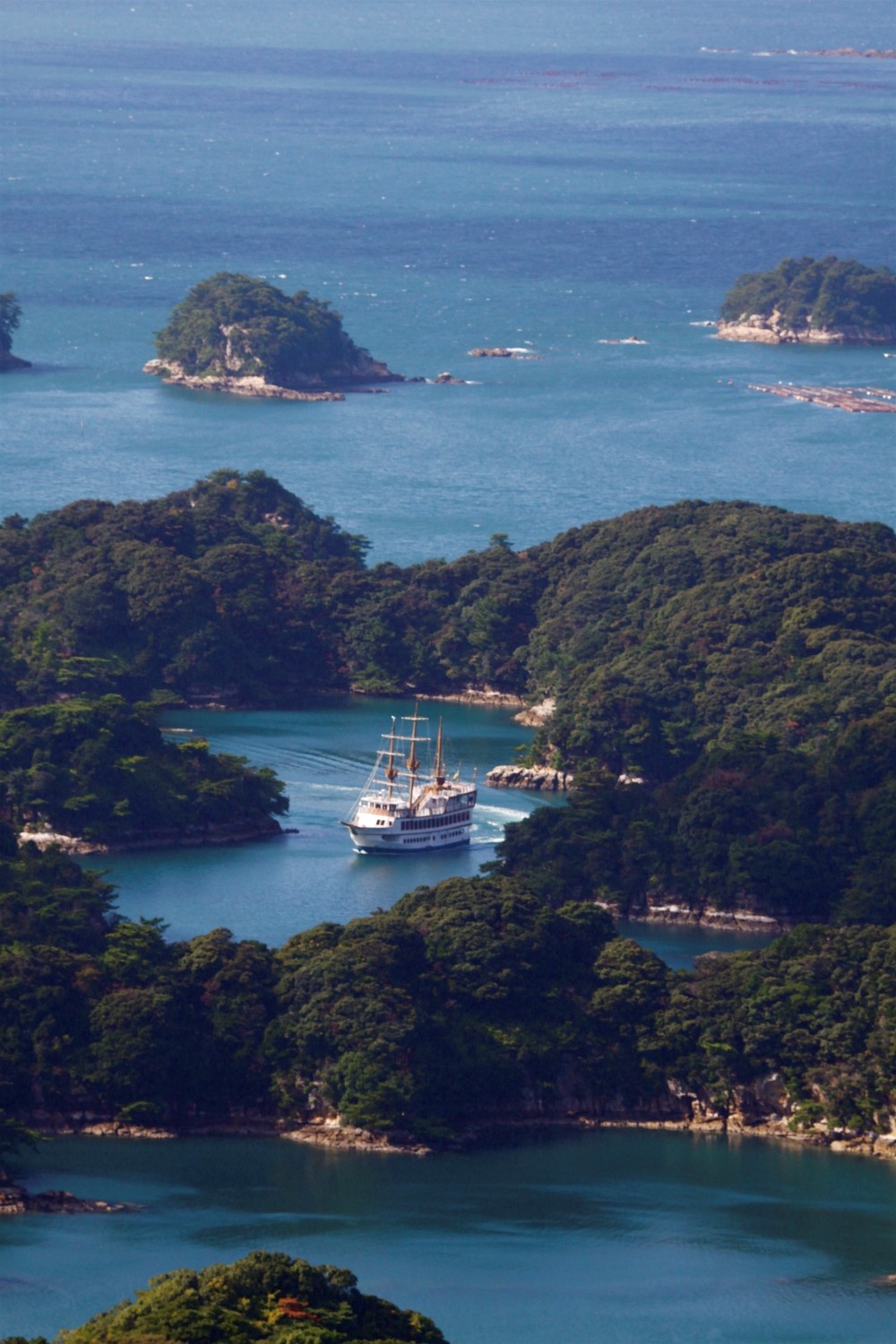 We not only recommend looking at the islands from above but from aboard a boat also! You can ride on the sightseeing cruise boat "Kujukushima Cruising Pearl Queen" which has been made in the image of elegance as well as the "Kujukushima Cruising Mirai" which has been made with the motif of a pirate hat, not only checking out the islands but enjoying the ride on the boats is also great!

Spot Information
Spot name:Kujukushima Cruising(Within Kujukushima Pearl Sea Resort)
Street Address:1008 Kashimaechō, Sasebo, Nagasaki 858-0922
Access:Approx. 25 minutes (30-40 if heading towards Okini) from JR Sasebo Station via bus heading to Kujukushima Pearl Sea Resort
Ticket:Kujukushima Cruising Pearl Queen 1,500 JPY / Kujukushima Cruising Mirai 1,500 JPY
Holidays:None
※For departure times and other such information, please check the official website:
https://99cruising.jp/en/information/
Enjoying The Kujūku Islands 3 - Enjoying Kujuku Oysters in Winter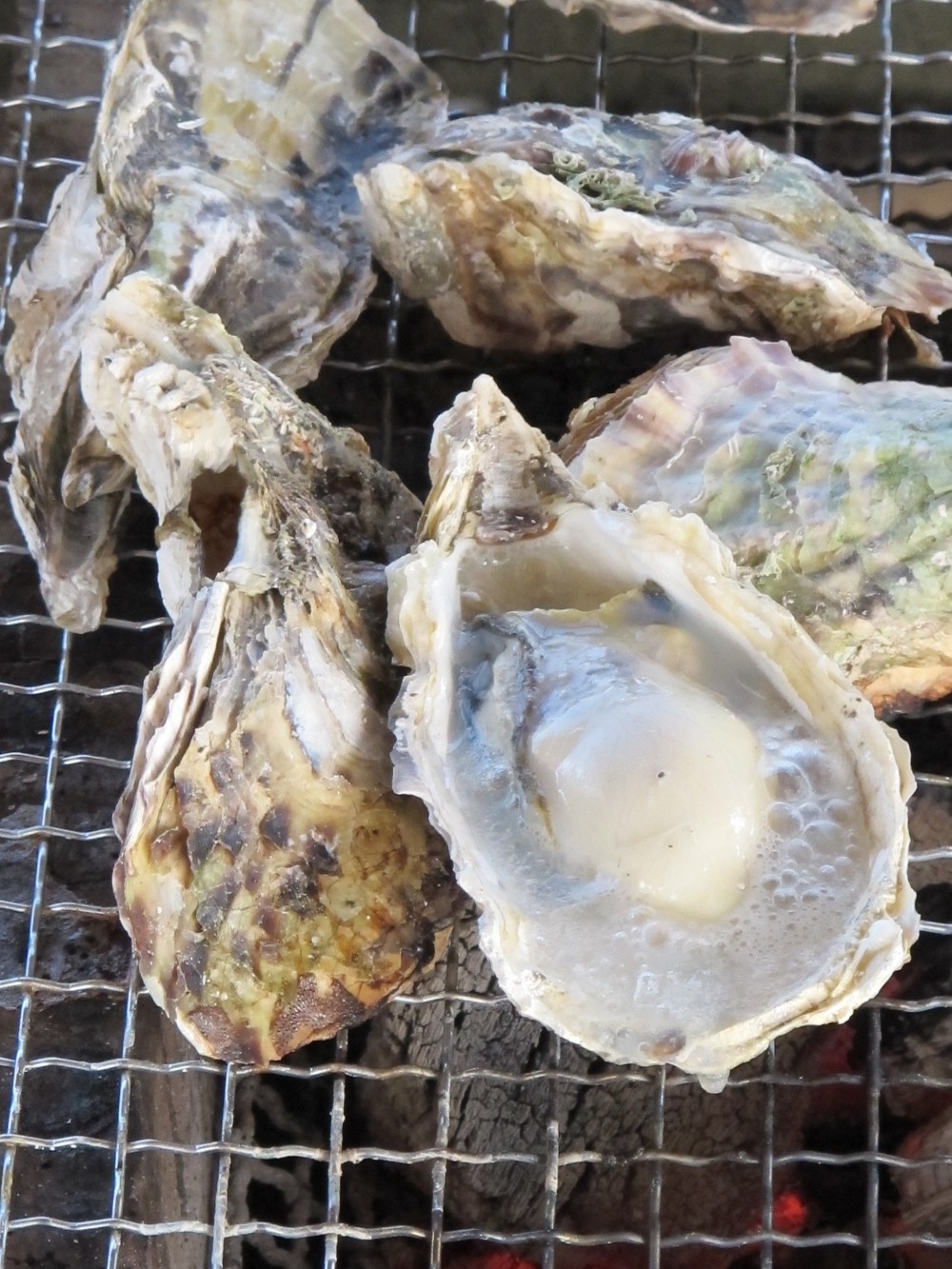 If you're visiting The Kujūku Islands during the winter months then you can't afford to miss trying the delicious Kujuku Oysters! The Kujuku oysters contain many nutrients from the surrounding coastlines and mountains, making them firm and juicy! They're slightly smaller than your overage oyster, but we guarantee their flavor. They are in season from October to March, and you'll find many oyster stands throughout that time. In November and February, the Kujukushima Pearl Sea Resort has an event for Oysters where you can try them for yourself! You'll also find many charcoal grill stands where you can try many different variations of this delicious treat.

Event Information
Event Name:Kujuku Island Oyster Eating Festival
Location:Kashimaecho Park(1008 Kashimaechō, Sasebo, Nagasaki 858-0922)
Access:Sasebo Station Express Bus (Sasebo Station ⇔ Kujukushima Pearl Sea Resort)
Timing:

Fall:Nov Sat / Sun / Public Holidays
Winter:Feb Sat / Sun / Public Holidays
[Survey] Traveling to Japan
Recommend