How to Enjoy Hot Springs and Skiing in Hakuba?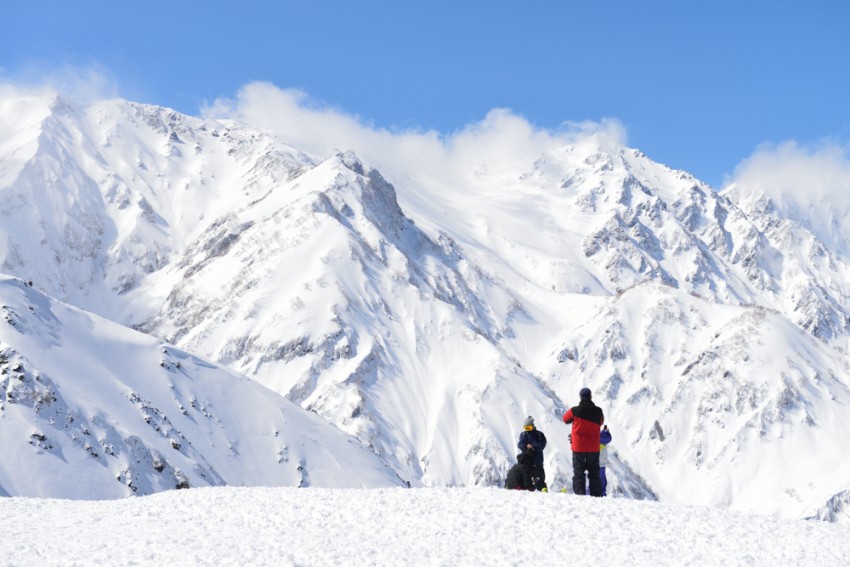 When most ski-fans think of Japan, they think of Hakuba. Brought to the attention of the world when it hosted the Winter Olympics in 1998, it has become a household name with a reputation for great powder. The 10 major resorts draw thousands of skiers each year, with hot springs, great slopes and a tempting Resort Pass.
Where is Hakuba Village?
Hakuba Village is located in Nagano Prefecture, surrounded by the Northern Alps. It's one of Japan's most popular skiing areas thanks to the top-grade snow and high altitude as well as its accessibility.

What is Hakuba Village?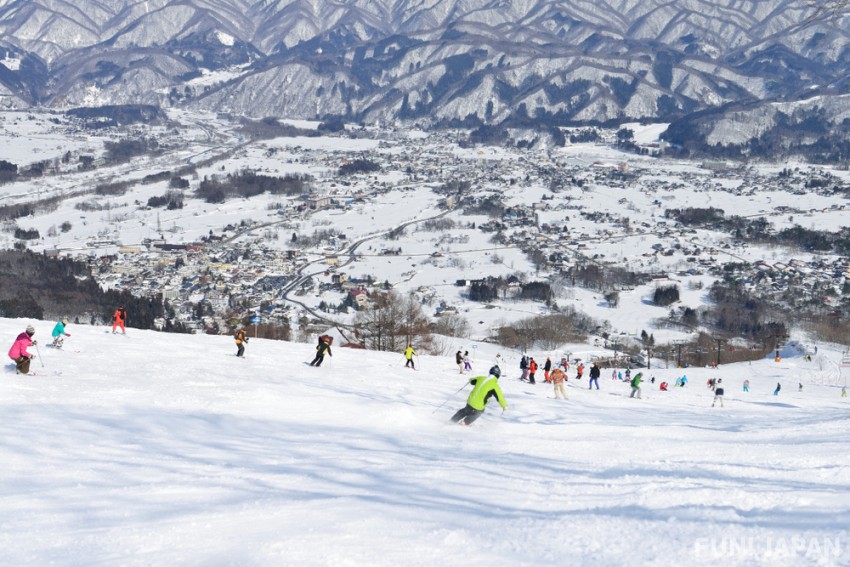 Hakuba is one of Japan's most popular ski areas, with a collection of different resorts spread across the village and surrounding mountains. The area rose to fame after hosting a variety of events during the 1998 Nagano Winter Olympics and has been a popular destination for those in Japan and abroad ever since. Visitors can still use some of the Olympic facilities such as the Hakuba Ski Jumping Stadium, as well as a small museum (Hakuba Olympic Museum) about the event.
What is Powder Snow and Why is it so Popular?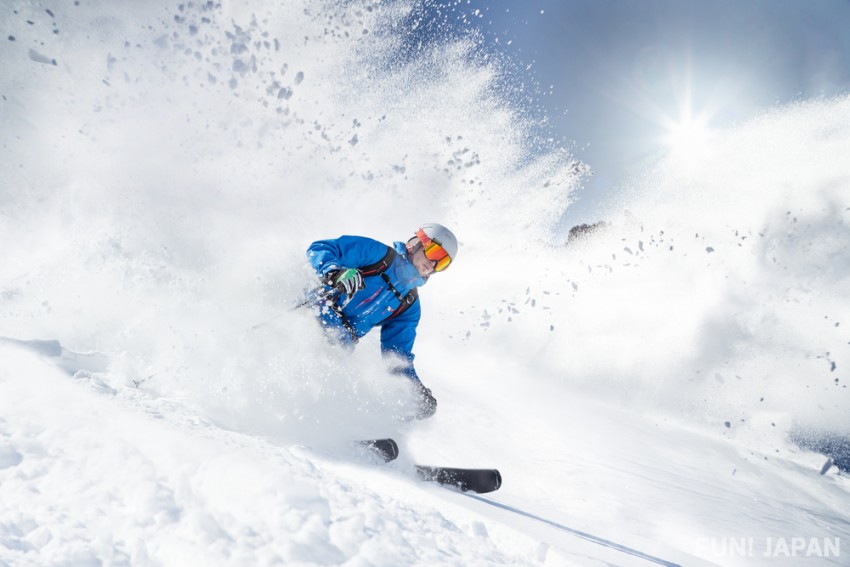 Powder snow is the love of all skiers and snowboarders and Hakuba is known for a great supply. Powder snow is freshly fallen snow that has yet to be touched - often in layers and perfect for skiing over or landing in. One downfall is that it can easily cover rocks or branches - so you have to keep an eye out after a fresh snowfall.
Ski Resorts in Hakuba Village: HAKUBA VALLEY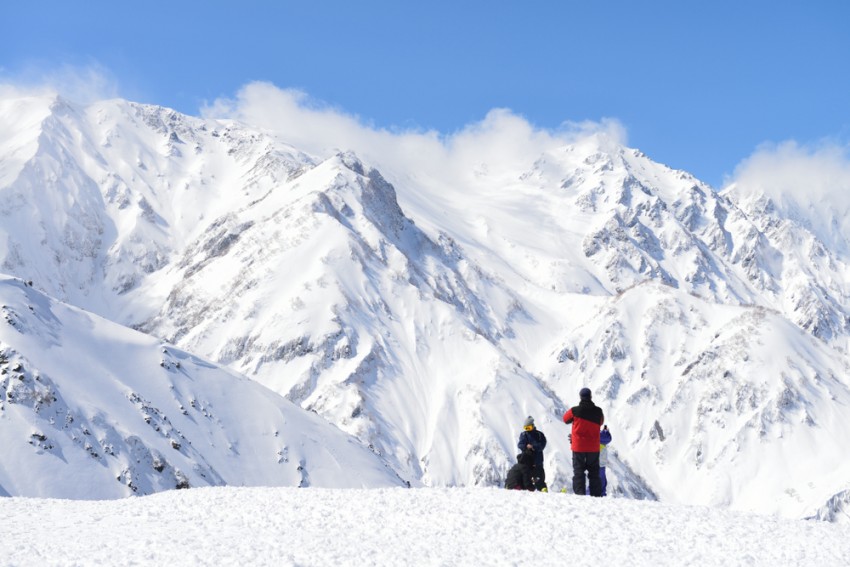 Among the ski resorts of Hakuba are a family of 10 resorts with a shared ski and lift pass, making a great option to try a variety of slopes.

Jiigatake Snow Resort
Hakuba Sanosaka Snow Resort
Hakuba 47 Winter Sports Park 
Hakuba Iwatake Snow Field
Hakuba Norikura Onsen Snow Resort
Kashimayari Snow Resort
ABLE Hakuba Goryu Snow Resort
Hakuba Happo-one Snow Resort
Tsugaike Kogen Snow Resort
Hakuba Cortina Snow Resort
Among these resorts, some are paired, with combined entry tickets available:
Hakuba Goryu + Hakuba 47
Hakuba Norikura + Hakuba Cortina
The Hakuba Valley Ticket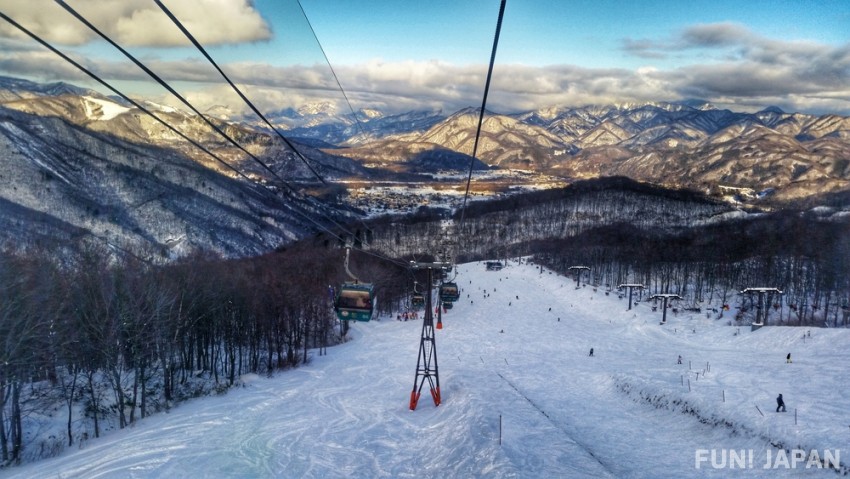 If you use these resorts, you can make the most of them with the Hakuba Valley Ticket which is an all-area Mountain Pass. It gives you access to 10 different mountains with unlimited ski-rides in each. Passes start at 6,600 yen for one day (adults) and go up to 60,000 for 10 days (valid for 16 days after purchase). Given that a single day at most resorts costs around 4,000-5,000 yen, it's easy to see the value of the ticket.
Happo-One: Olympic Skiing
Happo-One is the most popular resort in Hakuba thanks to its 20 lifts and history of hosting Olympic events. It is located on the slopes of Mt. Karamatsu and claims to have some of the best powder snow in the region, with an elevation of 1,831m. They offer night-skiing, a ski-school and a great collection of bars and restaurants to relax in including ramen, a Scotch bar and a Corona Escape Terrace.
Spot Information
Name: Hakuba Happo-One (白馬八方尾根スキー場)
Address: 4258 Happo, Hokujo, Hakuba, Kitaazumi, Nagano, Japan
Location: The resort is located to the south-west of the Matsu River, close to the center of the Happo area.
Season: Late Nov - Early May (weather dependent)
Hakuba Iwatake Snow Field: The Only Independent Peak
In the Iwatake area of Hakuba, this ski resort has 26 slopes as well as a terrace and bakery to enjoy between trips. Along with snowboarding and skiing, they offer snowshoeing and cross-country skiing and have the only independent peak of any of the resorts. There is an area dedicated to the non-skiers called the Iwatake White Park, with a play-zone, a photo-zone and a pet-zone. You can try a traditional kamakura snow hut, enjoy a go on the snow-view swing and enjoy a drink at the Mountain Harbour with its incredible views.
Spot Information
Name: Hakuba Iwatake Snow Field (白馬岩岳スノーフィールド)
Address: 11420-1 Happo, Hokujo, Hakuba, Kitaazumi, Nagano, Japan
Location: The resort is located between the Matsu River and Kusu river, close to the center of the Iwatake area.
Season: Mid Dec - late March (weather dependent)
Snow Activities: Rental and Lessons in Hakuba
Each of the resorts offer rental options and lessons, meaning you can arrive and get kitted out and even learn to ski all in one place. There are many independent rental shops in each area, with a variety of sizes suited to foreign visitors as well as children.
Ski schools offer lessons for beginners and intermediate, with some offering more advanced options. Children and adults can attend, with options to join a class or have private group lessons depending on availability. Lessons range from around 4,000 yen (2-hour group lesson, basic) to 20,000 yen (4-hour private lesson) depending on the resort, with reservations required for the latter. Some of the resorts also offer snowboarding lessons.
Onsen in Hakuba Village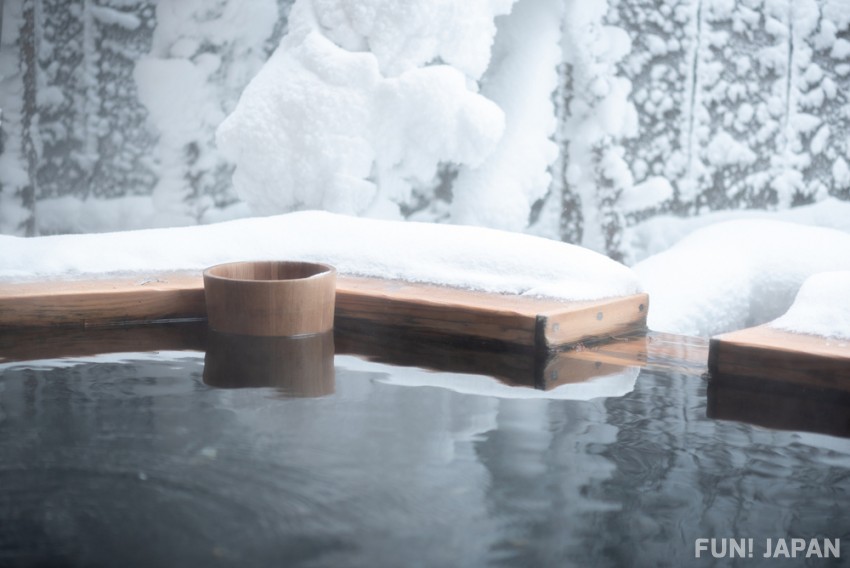 Nothing beats a long soak in a hot spring after a day on the slopes, and luckily Hakuba is well-sourced for steaming baths (hot spring) with six different sources. There are a number of public onsen such as "Sato no Yu" and as well as those located in hotels, meaning you won't need to travel far for a relaxing dip - there's even a foot bath by the station!
Hakuba Himekawa Onsen, Tenjin no Yu: Mountain Views
Tenjin No Yu is only 15-minutes from the station and offers fantastic views of the mountains from the indoor and outdoor pools. The sodium-chloride-laden water is believed to have healing properties so be sure to try the different baths for the full effect. It's located in the Hakuba Highland Hotel, but accepts day-guests for the Tenjin no Yu baths.
Spot Information
Name: Hakuba Himekawa Onsen, Tenjin no Yu Bath (白馬姫川温泉 天神の湯)
Address: 21582 Hokujo, Hakuba, Kitaazumi, Nagano, Japan
Location: The hot spring is a 15-minute walk from the station, across the Himekawa River.
Hours: 11:00 - 20:00 (closed Tuesdays)
Cost: 700 yen (JHS students and older) 300 yen (children)
Hakuba Happo Hot Spring
Specializing in soothing sore muscles and alleviating fatigue, the waters of Happo's four baths are surrounded by trees and often snow.
Spot Information
Name: Hakuba Happo Onsen,
Address: 57012 Hokujo, Hakuba, Kitaazumi, Nagano, Japan
Location: The hot spring is just across from the Happo Information Center, Happo-One Snow Resort.
Hours: 10:00 - 21:30 (closed Tuesdays)
Cost: 650 yen (adults) 300 yen (children)
Kurashita no Yu Hot Spring
With water at a general temperature of 48C, Kurashita is the place to go for a warming soak. The open-air cypress baths look out across the snow-capped mountains and the high salt content of the water makes it a soothing soak for those with muscle aches, fatigue and neuralgia. There is also a small croquet golf course in the garden which is free for bathers to use.
Spot Information
Name: Kurashita no Yu (白馬塩の道温泉 倉下の湯)
Address: 9549-8 Hokujo, Hakuba, Kitaazumi, Nagano, Japan
Location: The hot spring is just across the Matsu River, close to the Hakubao Bridge.
Hours: 10:00 - 21:00
Cost: 600 yen (adults) 300 yen (children)
How to Get to Hakuba Village From Tokyo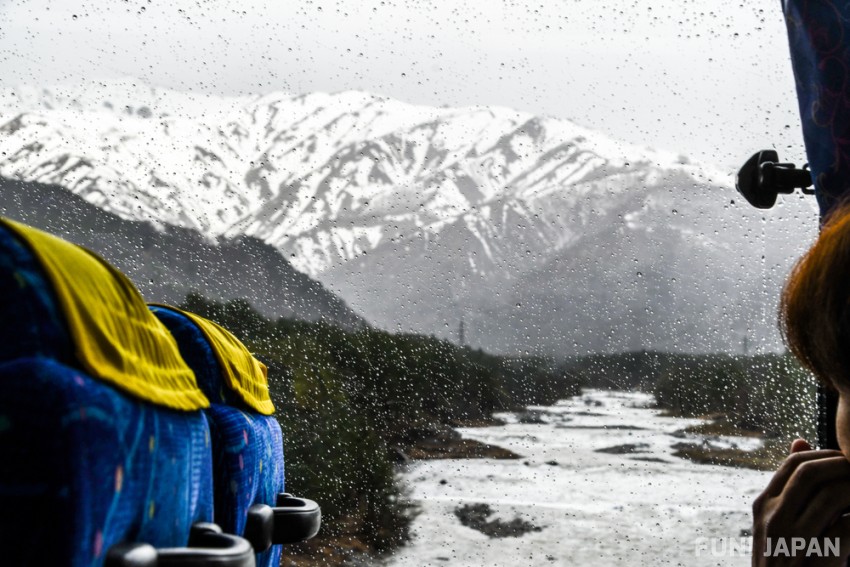 Hakuba is quite easy to reach from Tokyo, especially if you have the JR Railpass. You can take the shinkansen (bullet train) from Tokyo to Nagano in 1 hour and 40 minutes, costing around 8,000 yen. From there, you can catch an express bus to Hakuba which takes between 1 hour - 1.5 hours and costs around 5,000 yen. The bus is not covered by the JR Railpass, so alternatively you can take the Limited Express  Train to Matsumoto City and transfer to a local JR Oita Line to Hakuba - this route is fully covered and takes around 4.5 hours.
You can also make the full journey from Shinjuku, Tokyo by bus, with direct lines operating during the ski season - the journey takes around 5.5 hours and costs around 5,000 yen.
How to Get Around Hakuba Village
Hakuba village has a highway bus service run by Alpico as well as a series of shuttle buses connecting the different areas. The Hakuba Valley Shuttle Bus connects the ten resorts with the bus terminal, with each journey costing 510 yen (adults) and 260 yen for children between 6 and 11 years old. There are three lines: the Konayuki, Omachi and Goryu-Happo-Tsugaike which overlap allowing full access between resorts. The Snow Resort Shuttle Bus runs from Happo-One, Iwatake and Tsugaike, with the same pricing structure.
[Survey] Traveling to Japan
Recommend