Where to See Autumn Leaves in Nagano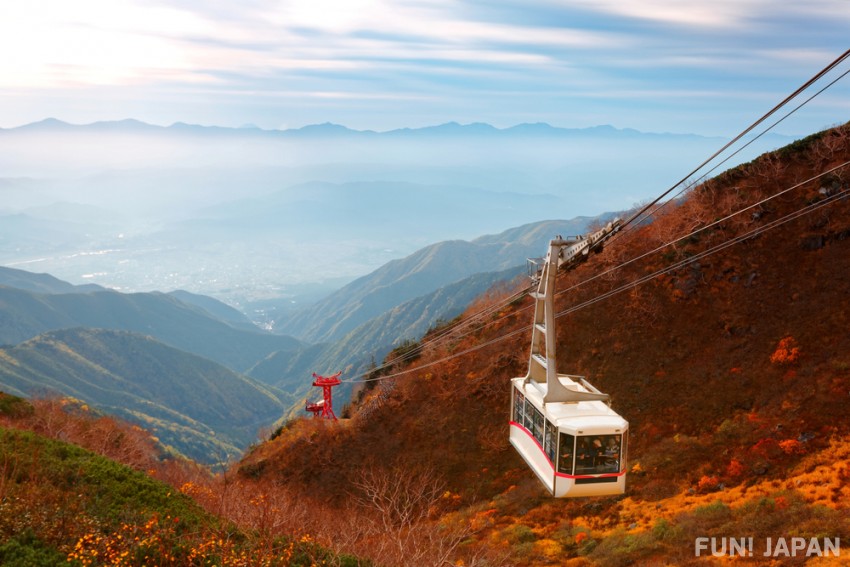 Autumn is a stunning time to explore Japan as the leaves turn mountainsides, temple gardens and local parks into golden vistas. The passing of seasons is culturally important in Japan, and it's easy to join the festivities and appreciate nature's beauty, especially in Nagano. 

What is Special About Autumn Leaves in Japan?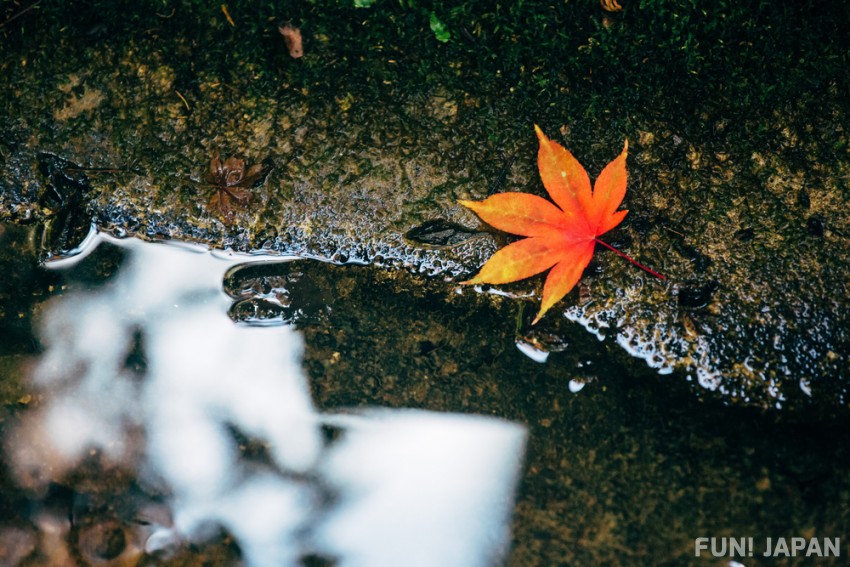 Japan is often known for Spring's pink cherry blossom, but in Autumn the country transforms as it enjoys the gold, red and orange leaves. Known as koyo (autumn leaves) the kanji can also be read as momiji, which refers to the red maple leaves. The colors of the season symbolize the passing of time in a slightly more somber tone than spring's blossoms but is still a fun time. It is enjoyed with festivals, illuminations and fall-themed snacks with many popular places extremely busy and peak foliage dates tracked carefully.
Where to See Autumn Leaves in Nagano
Thanks to the Northern Alps and smaller mountain ranges in Nagano, there are plenty of spots to enjoy fall leaves. The high altitude means they begin changing relatively early and last for around one month. Whether you're on a multi-day hike or want a quick day-trip, there's a spot for everyone! It is important to note that the timings for peak Autumn leaves change each year, but are carefully tracked so you can check before you go.
Senjojiki Cirque: Golden Landscapes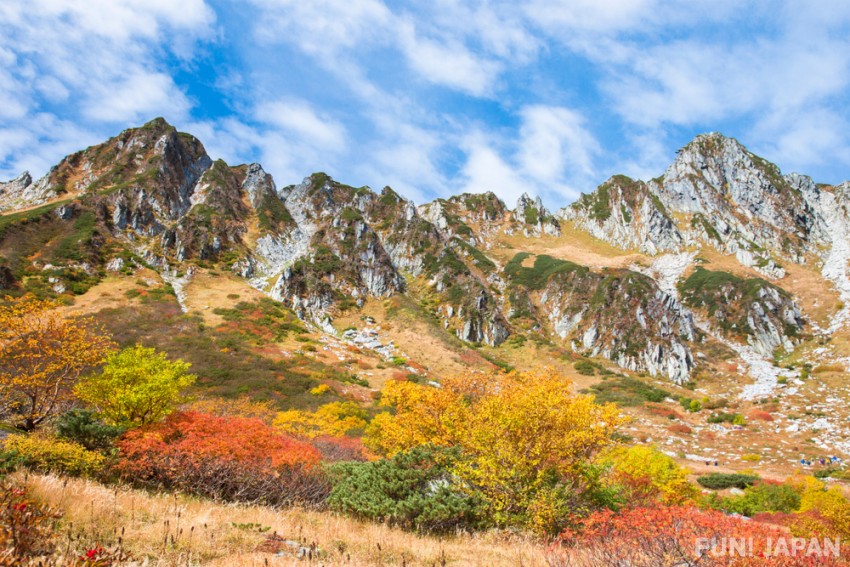 At an elevation of just over 2,600m, the Senjojiki Cirque is one of the highest spots to enjoy Autumn leaves in Nagano. Don't worry though - you don't have to hike to get there, you can take the handy Komagatake Ropeway and arrive in just eight minutes. From there, you can stroll around the cirque or hike to Mt. Kiso Komagatake which is a round trip of a little under four hours.
Spot Information
Name: Senjojiki Cirque
Best time to visit: September - October
Access: To reach Senjojiki, take the bus from Komagane Station to Shirabidaira station and catch the ropeway from there. During peak season there will be plenty of signs and directions at the station.

Togakushi: Mirror-Ponds and Ninjas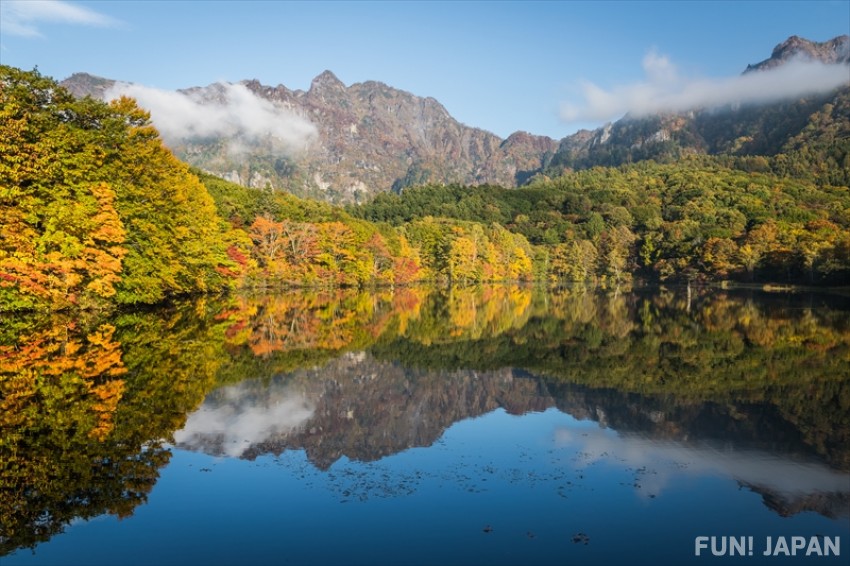 One of the lesser-visited spots in Nagano, Togakushi is a stunning area with plenty of additional sightseeing spots. The area is filled with forests and the mirror-like Kagami-ike Pond which is a must-see spot for autumn leaves and reflections of the Togakushi mountains in the background. If you need something extra, the town has an interactive ninja-museum (Togakushi Ninja Museum) and a popular shrine.
Spot Information
Name: Togakushi Village (戸隠村)
Access: Togakushi is a one-hour bus ride from Nagano.
Best time to visit: Mid - Late October
Kamikochi Kappa Bridge: Blue waters and Golden Leaves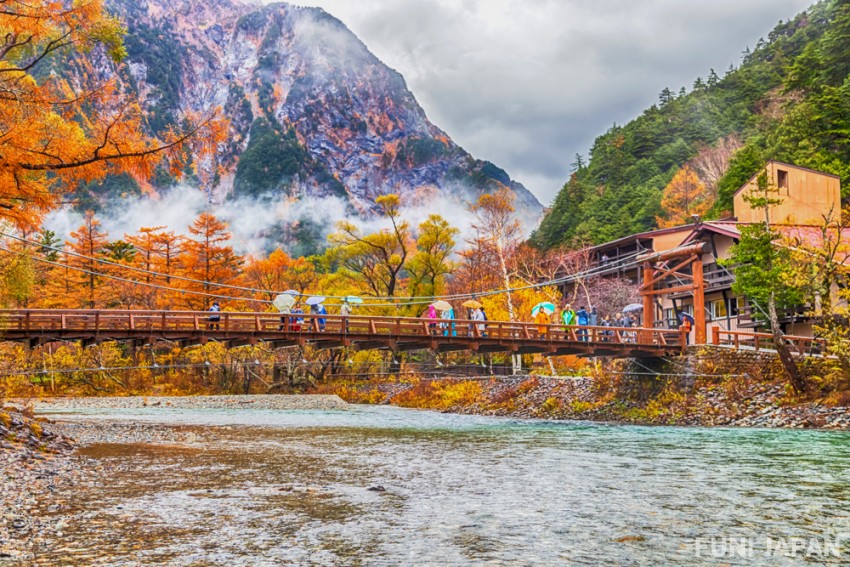 Offering an incredible contrast between the blue waters and orange leaves, Kamikochi's highlight is Kappa Bridge. The highland-basin of Kamikochi is a great area to explore in general, with swathes of forests, the stunning Azusa River and the beautiful mountain backdrop. The Kappa Bridge is a small suspension bridge just above the water with views of the Hotaka Peaks and Mt. Myojindake behind it (facing upriver). From the opposite direction, you can see the only active volcano of the Northern Japanese Alps, Mt. Yakedake.
Spot Information
Name: Kappa Bashi (河童橋)
Best time to visit: September - October
Access: The bridge is a short walk from the Kamikochi Bus Terminal which has direct bus services from Tokyo (5-7 hours), Osaka (5-7 hours) and Nagano (2.5 Hours). From nearby Matsumoto city, you can take the Matsumoto Dentetsu line to Shin-Shimashima and catch a bus from there which takes one hour.
Happo Pond: Autumn in the Northern Alps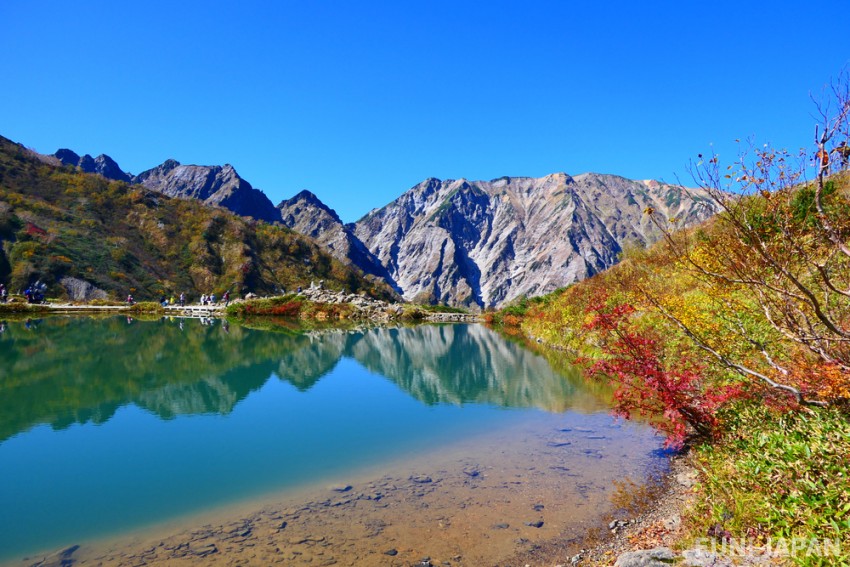 Happo Pond (Lake Happo) is a mirror-like lake in the Northern Japanese Alps which makes for the perfect Autumn one-day trip. The Hakuba Sanzan Mountains are reflected on the pond's surface, and along with the Autumn leaves and blue skies, it is a beautifully picturesque spot. The pond is close to the popular ski-resort of Hakuba, and depending on when you visit, there may also be snow on the peaks of the surrounding mountains. To reach the pond you can either hike or take the Gondola, but this also requires a walk lasting around 1.5 hours.
Spot Information
Name: Happo Pond
Best time to visit: Late September - Late October

Access: Head to Hakuba-Happo Bus Terminal (75 minutes from Nagano by bus) and from there walk 10-minutes to the Happo 'Adam' Gondola Station. It is a 90-minute walk from the drop-off station to the pond.
Yamada Onsen and Matsukawa Gorge: The Famous Red Bridge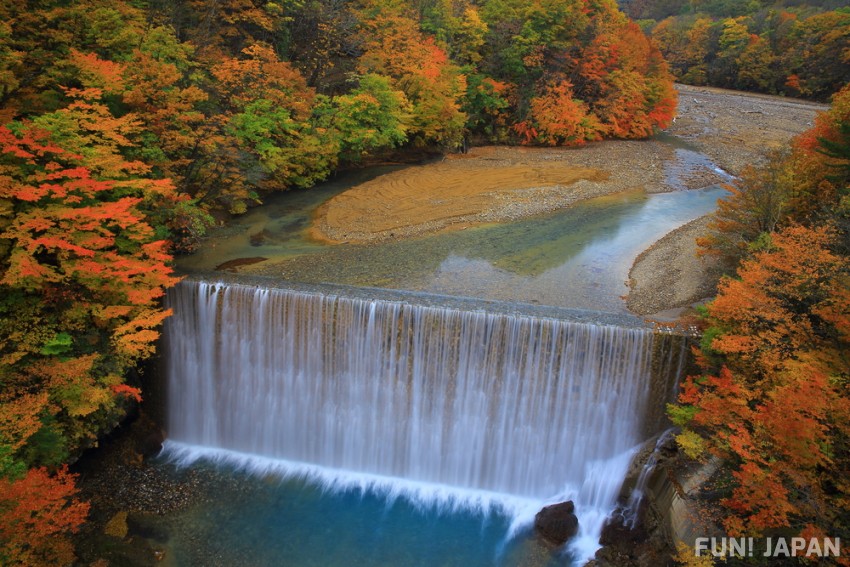 The Matsukawa Gorge area is a breathtaking spot to the east of Nagano city. Filled with waterfalls, onsen towns and plenty of changing leaves, it's an ideal place to explore in Autumn. One of the most popular photo spots is the scenic red bridge which is best viewed from Yamada Onsen, which is a small hot spring town with several hot spring facilities including the wooden Oyu bath. The best way to enjoy this area is to travel by Nagaden Train as you can enjoy the scenery while you travel.
Spot Information
Name: Yamada Onsen
Best time to visit: Mid-late October
Access: Yamada Onsen is located at the midpoint between Nagano and Yudanaka Stations on the Nagaden Line.

[Survey] Traveling to Japan
Recommend