Achi Village - The Best Starry Sky in Japan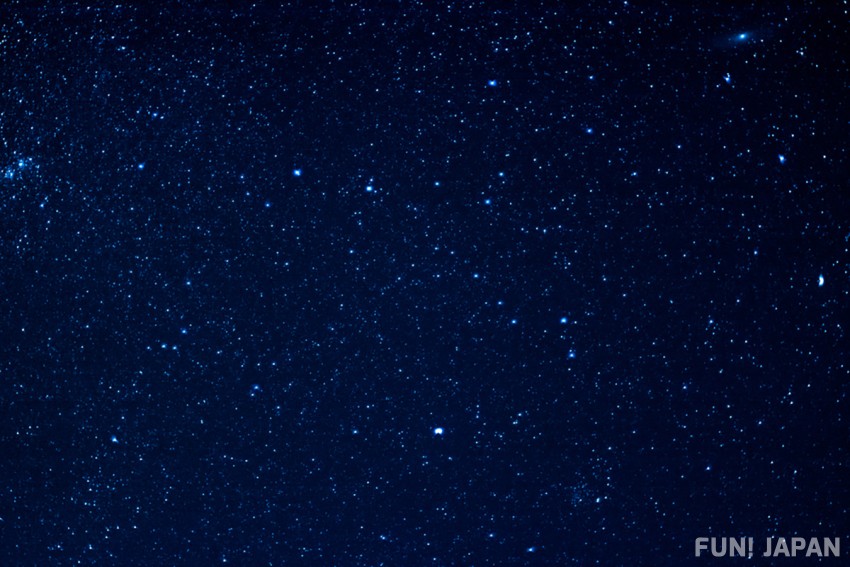 Achi is a quiet village that can be found on the southern tip of Nagano Prefecture, bordering Gifu Prefecture. It has Southern Shinshu's largest hot spring area "Hirugami Onsen", and is well known for its nature being the place to see the most beautiful starry sky in the whole of Japan. It also hosts something called the "Peach Blossom Festival" which sees over 10,000 peach blossoms bloom. In 2019, over 1,300,000 sightseers visited.

A Tour of Japan's Starry Night Sky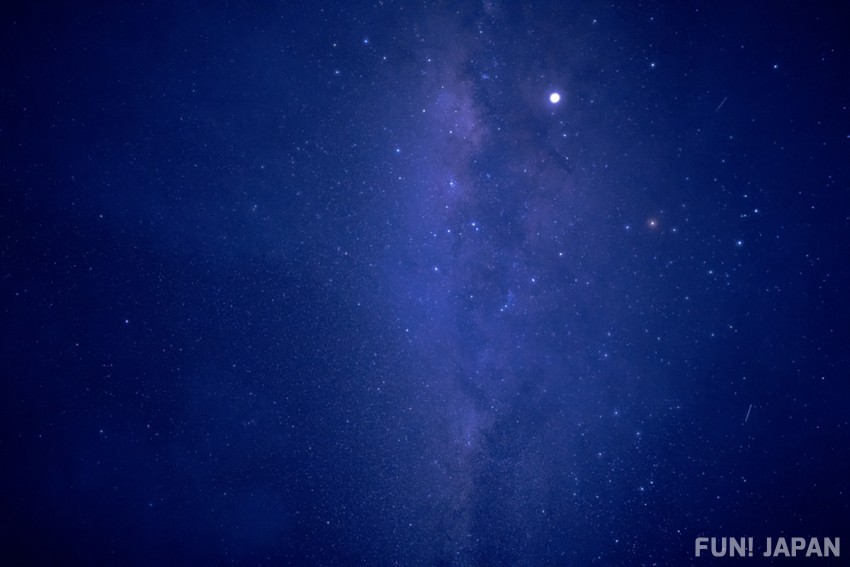 Thanks to the area being surrounded by many mountains, the nighttime illumination from other towns and cities is completely prevented, allowing for Achi's nighttime sky to be the most beautiful in Japan. In reality, the location was officially recognized as being the "Place where stars shine the brightest" in Japan, making the starry nighttime tour a very popular choice for sightseers visiting the town. 

"Heavens Sonohara" has a viewing deck that is 1,400m above ground. They have a few holidays throughout, but for the majority of the year, they are open, and for most years around 150,000 people visit this resort.
If you head up to the top of the ski resort after sunset using the ropeway, the open grass field will be the venue for the night tour.
Just to try and put it into perspective, the night sky you can see after all of the buildings, stores, and other such places have turned off their lights is like a natural planetarium.
Depending on the climate and due to the height, it's highly recommended to dress warmly when taking place in this event. However, there is a store within the mountain station, where you can buy warm drinks, soup, and churros.
Spot Information
Event Name: Starbridge Achi Night Tour
Location: 3731-4 ChisatoAchi, Shimoina District, Nagano 395-0304(Heavens Sonohara)
Event Period: April ~ March (Following Year)
Event Time:  Normal Hours 20:00~/2nd Business Hours 20:00~、22:15~
Tickets: Reservation(2 Weeks in Advance)
Fee: High-school Student and Above 2,000円~(Gondola + Tour Guide incur additional fees)
Southern Shinshu's Largest Hot Spring "Hirugami Onsen"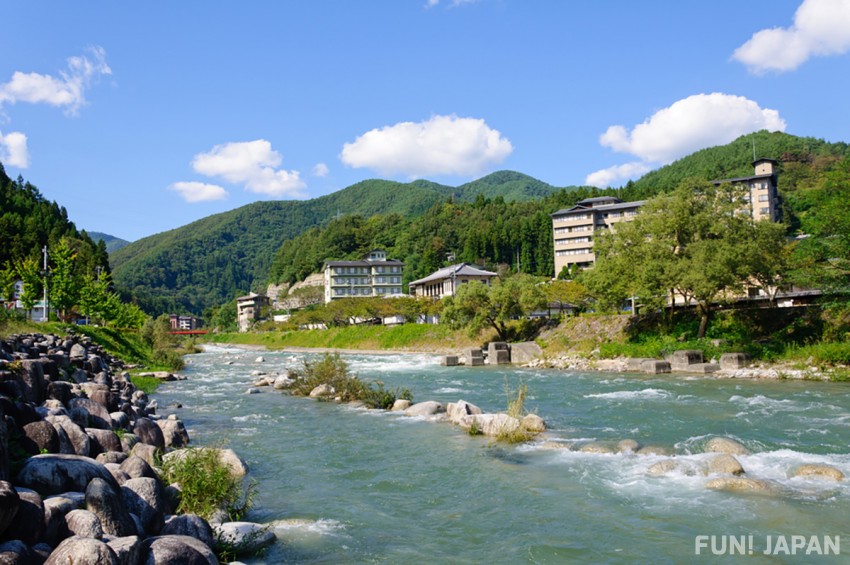 Thanks to being able to see the beautiful starry sky at Achi, we highly recommend staying the night so you can have this experience. For example, there is the Hirugami Onsen, which has the location for the "Night Tour" just 10 minutes away. 

This location sees various lodging facilities alongside the Achi river and was apparently discovered when the spring water was found within a 1973 iron mining tunnel. After that and in the current day, it's surrounded by beautiful nature and sees over 600,000 visitors every single year.
Hirugami Onsen also has spring water that is called "Bihada-no-Yu" (hot spring (or bath) which is good for the skin). This water contains slight alkalinity which is good for the skin and makes it soft and gentle to the touch. It also has sodium and salt ions which help with heat retention.
Hirugami Onsen has activities other than hot springs. This includes taking a walk along the Achi River or visiting the early morning market where you can buy local goods. You can also rent a yukata and walk along the streets, see the local sights, and buy souvenirs to commemorate your trip.
Related article:
Gessen Onsen Hanamomo "Peach Blossom Festival"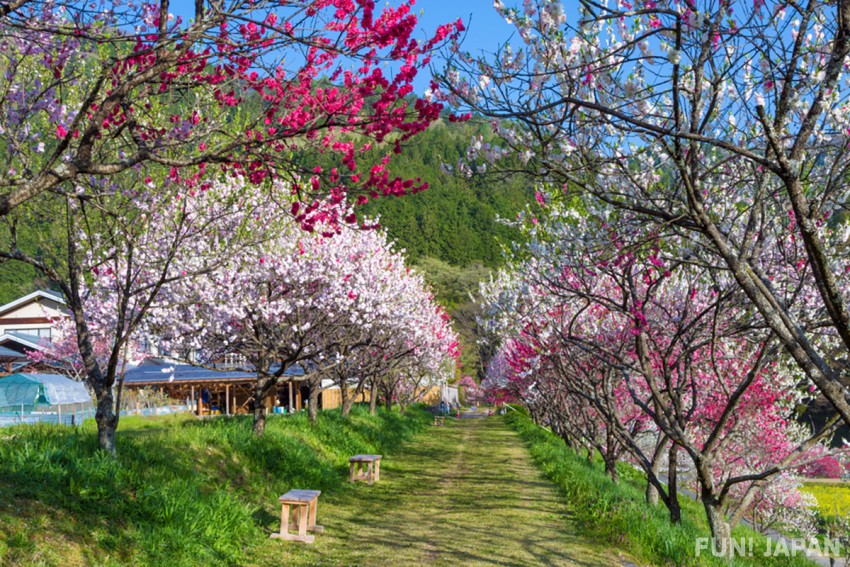 Achi has one more famous hot spring, Gessen Onsen, which is the country's leading location for peach blossom flowers. Every year from the middle of April towards the start of May, over 10,000 of these peach blossoms bloom in a brilliant red, white, and pink. The festival typically sees over 200,000 visitors every year.

During these periods, there is a shuttle bus that operates and connects Hirugami Onsen and Gessen Onsen (Reservation required / 1,000 Yen Fee), there are also stores, restaurants, and other enjoyable shopping opportunities, as well as a nighttime light up (from sundown to 22:00), allowing visitors to enjoy an amazing and mystical time during their stay.
Spot Information
Event Name: Gessen Onsen Hanamomo "Peach Blossom Festival"
Location: 4092-7 Chisato, Achi, Nagano 395-0304, Japan(Gessen Onsen)
Event Period: Typically from the middle of April to the start of May
Fee: Free
How to Get to Achi
When looking at Achi on a map, it seems as though it's quite out of the way, but if you use the highway, you can get there quite quickly and smoothly from Kanto or nearby regions. For example, if you're visiting from Tokyo, you can use Shinjuku Expressway Bus Terminal. If you're travelling from Osaka, then Hankyu Sanbangai is a great choice. Both take around 3 and a half hours to arrive at Achi.
[Survey] Traveling to Japan
Recommend