Karuizawa's Sightseeing Church & Wedding Photography Spot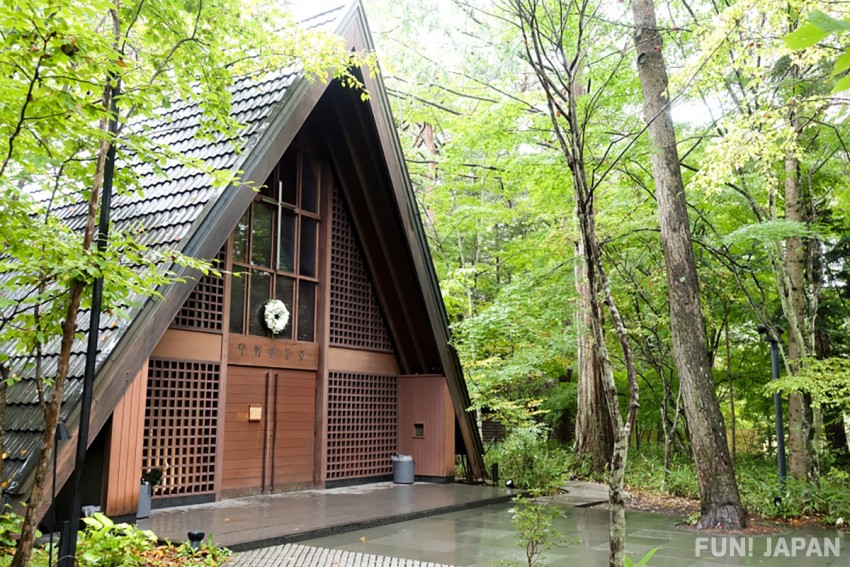 Karuizawa is a plateau resort that is located 900~1,000m above sea level in Nagano Prefecture. It is not only famous as a resort, but also for its abundance of churches. In this article, we are going to go into some detail about Karuizawa's churches as well as its history, and also introduce some of our most recommended locations to visit. 
Why are there so many Churches in Karuizawa? - Karuizawa's History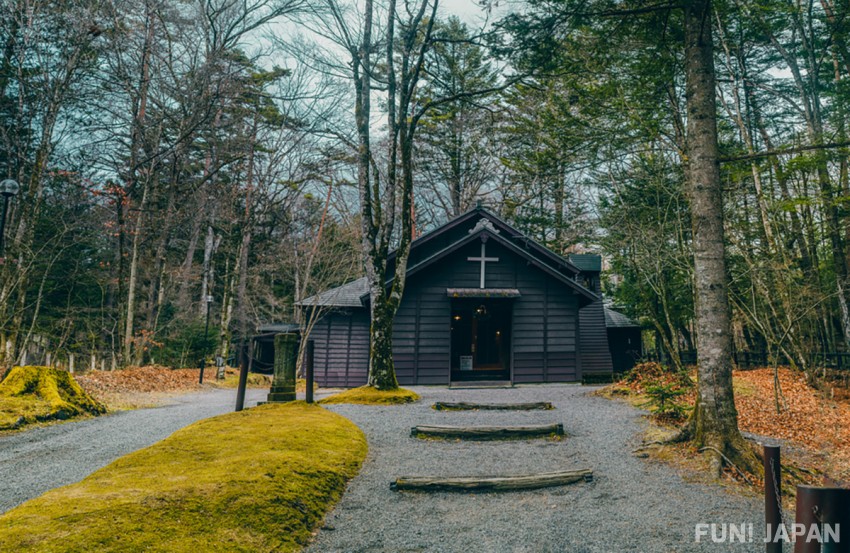 There are over 15 different churches in Karuizawa. This spread of churches came about from 1873 when the British Anglican Church missionary Alexander Croft Shaw visited Karuizawa.
After Shaw told his friends about how wonderful the nature and such was in Karuizawa, many of his church-going friends visited the land, and all proceeded to perform their worships during the morning and evenings every Sunday in a single room.
However, a single room can get quite cramped, and by the year 1900, there were around 3 different protestant churches in Karuizawa. The Karuizawa Shaw Memorial Church, Union Church, and Karuizawa Church.
After that, in the year 1935, Karuizawa's only catholic church Paul the Apostle Catholic Church was built.
Recommended Churches in Karuizawa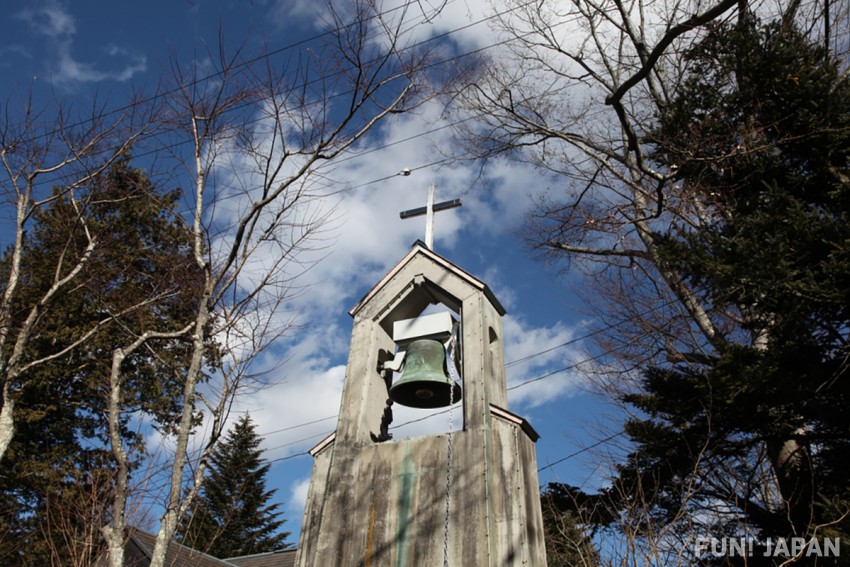 At these churches, not only worship, but things such as bazaars, concerts, and many more events take place. They're also placed in locations where it's easy for anyone and everyone to visit. We're going to introduce some of our top churches below.
| | |
| --- | --- |
| Church Name | Characteristic |
| Karuizawa Kogen Church | A church built in 1921 with sunlight filtering through trees |
| Karuizawa St. Paul's Catholic Church | A modern design by architect Antonin Raymond |
| Uchimura Kanzo Memorial Stone Church | A church made of stone and glass |
| Karuizawa Shaw Memorial Church | The first church in Karuizawa |
| The United Church of Christ in Japan Karuizawa Church | A church with over 110 years of history |
| Karuizawa Union Church | A church built with the help of western architect William Merrell Vories​ |
| Karuizawa Oiwake Church | A church with a pipe organ |
| Nihondomeikirisuto Kyodan Karuizawa Church of Christ | A holy place surrounded by a large garden |
| Karuizawaminami Church | A church with 3 concerts per year |
Karuizawa Churches are also a Popular Spot for Weddings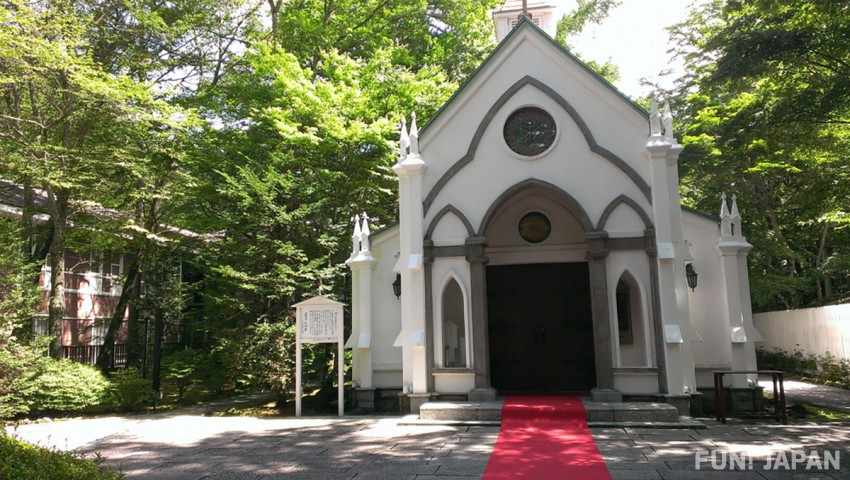 Depending on the church, they can also act as wedding venues. There are also churches that offer receptions after the wedding ceremony.

Due to some of the churches not being available as wedding venues, we have made a list for you below where you can check the church name and if it is available for use as a wedding venue.
| | |
| --- | --- |
| Church Name | Available Venues |
| Karuizawa Kogen Church | Yes (Karuizawa Hotel Bleston Court) |
| Karuizawa St. Paul's Catholic Church | Yes (Depending on talks with production company) |
| Uchimura Kanzo Memorial Stone Church | Yes(Karuizawa Hotel Bleston Court) |
| Karuizawa Shaw Memorial Church | Yes(Mampei Hotel/Hotel OTOWA-NO-MORI) |
| Karuizawa Union Church | No |
| Karuizawa Oiwake Church | Yes (Depending on talks with production company) |
| Karuizawaminami Church | No |
[Survey] Traveling to Japan
Recommend