[Video Recipe] Chicken Char siu​ - Perfect as a Ramen Topping or a Delicious Side Dish!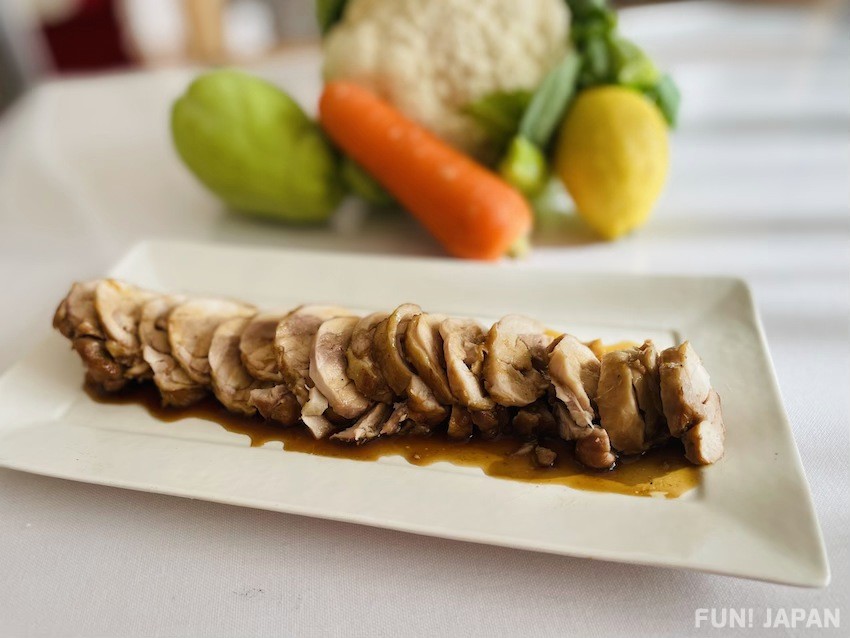 This is a char siu recipe that has been introduced a lot via SNS channels recently. The time for cooking this is on the slightly longer side, 1 hour, but if you make a lot in one go, you can freeze it and use it as needed for things such as a topping for ramen dishes or even as a delicious side dish. Take a look at everything you need to know below!

Ingredients (2 Servings)
※If you wish to make 4 servings, simply double all of the ingredients listed below.
2 Chicken Thigh Fillets (500g)
500ml of water
1x Green portion of a scallion (50g)
15g of Ginger
Seasoning:
A:
1 ½ tablespoons of soy sauce
1 ½ tablespoons of mirin
B:
1 tablespoon of cooking sake
1 tablespoon of sugar (granulated sugar)
You can substitute (halal) sake or mirin by using grape juice / fresh apple juice mixed with lemon juice, and add sugar to get a sweeter taste like the taste of mirin.
※You can reuse any remaining juice for ramen toppings or as a sauce for a boiled egg.
Recipe:
Cut off any excess fat from the chicken fillets.
Cut the ginger with the skin left on.
Cut the green portion of the scallion into around 10cm pieces.
Cut a line directly into the middle of the chicken fillets, keep cutting and opening up the meat until it is equal on both sides. Roll it up and tie it with twine.
Put the contents of 4 into a pre-heated frying pan, and fry skin-side down until golden brown in colour, add in 2/3 of A and B, then put 1L of water into the pan.
Continue heating whilst putting in 2 and 3, once boiling, lower the heat and simmer for 40 minutes.
Take out the chicken, ginger, and scallion, then continue to simmer for around 5 minutes until the sauce reduces by around half and has some viscosity. 
Place the twine-bound chicken back into the pan, and heat on medium heat until mixed well with the sauce before taking it off the heat.
Cut the chicken into bitesize pieces, then plate. If you wish to freeze, ensure you freeze it only after it has completely cooled down.
[Survey] Traveling to Japan