Definitely durable!! 5 World-Renowned Japanese Combi Vans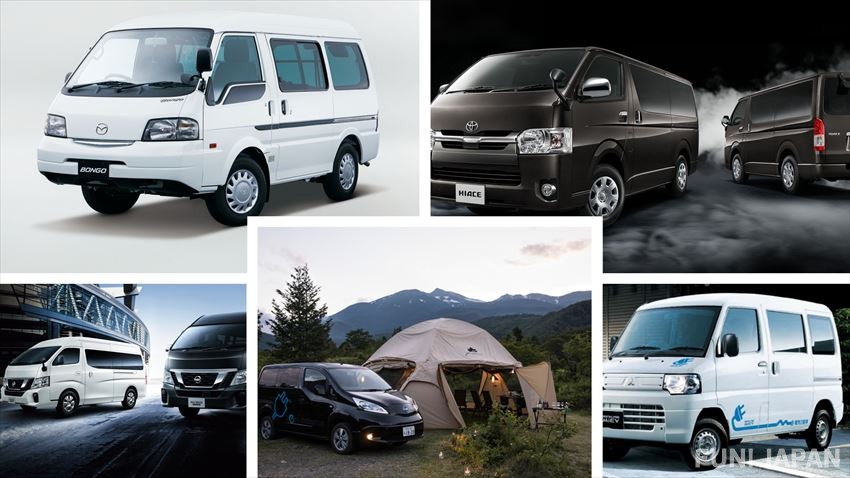 Japanese carmakers have been producing combi vans for a long time. There are many small businesses in Japan which need to be able to move materials and workers together in a single vehicle.

While demand is not as strong as it once was, there are still a number of combi vans on sale today. Made for specifically business customers, combi vans are characterized by their durability, and can easily run for 1 million kilometers if driven carefully. Here are 5 major models of Japanese combi vans.
HiAce (Toyota)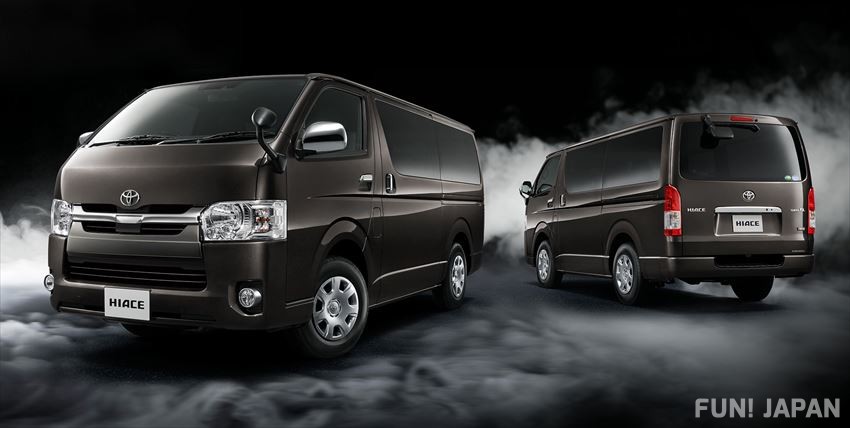 First introduced in 1967, the Toyota HiAce is now on its sixth generation. It is highly popular not only in Japan, but around the world. There are two types; a 1.7m narrow-bodied model with a width tailored to Japan's narrow streets, and a 1.88m wide-bodied model. The interior layout varies from a simple cargo van seating 2 passengers, to a microbus configuration that can carry up to 14 people. With its simple structure, replacement parts can be immediately provided in the event of a breakdown, so in terms of not having to halt work due to vehicle trouble, the HiAce is second to none. It is also popular as a base camper van among private users.
NV350 Caravan (Nissan)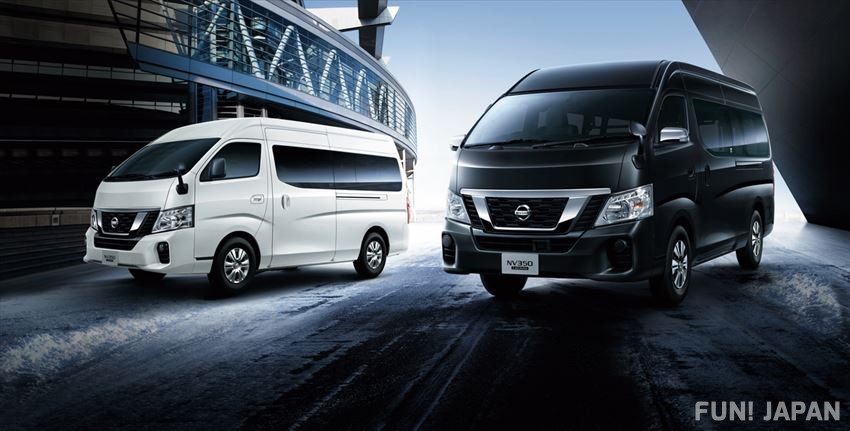 The Nissan Caravan, which was first launched in 1972, is now on its fifth generation. It has roughly the same body size and specifications as the Toyota HiAce. Although designed to be a commercial vehicle, its design and trim are similar to regular passenger vans. It has an established reputation for durability, though there are fewer engine-type options compared to the HiAce.
e-NV200 (Nissan)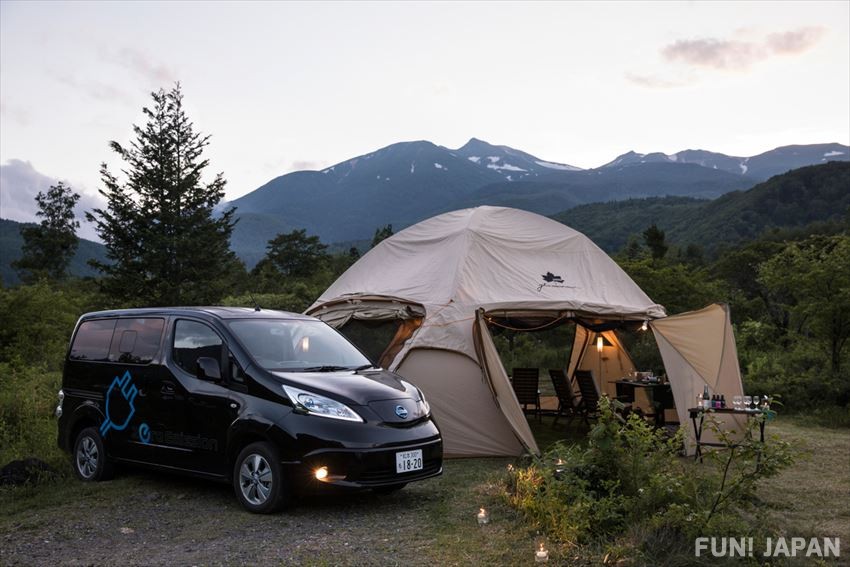 The e-NV200 is an all-electric van. Equipped with the same motor and battery as the company's LEAF electric car (EV), Nissan claims that the e-NV200 can run approximately 300km on a full charge, and even 200km off-road. It also supports quick charging. A zero-emissions vehicle built with the aim of preventing global warming, in addition to being utilized for transport by companies who wish to demonstrate a stance towards environmental protection, e-NV200s are also used as taxicabs.
Minicab MiEV (Mitsubishi Motors)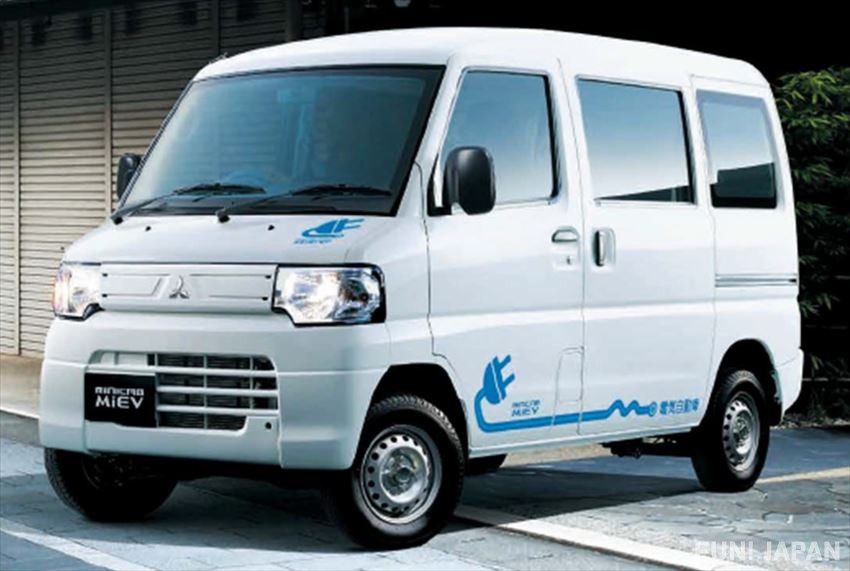 Here is another electric commercial vehicle. This time it is the kei-car class Minicab MiEV. While its nominal range per charge is significantly shorter than for regular EVs at 150km for the long-distance version, and 100km for the short-distance version, it is very practical for route deliveries on a pre-determined course. With the short-distance version priced at 1.77 million yen (approx. US$16,430), and the long distance version at 2.15 million yen (both are 4-seater models), its low price as an EV also makes it appealing.
Bongo (Mazda)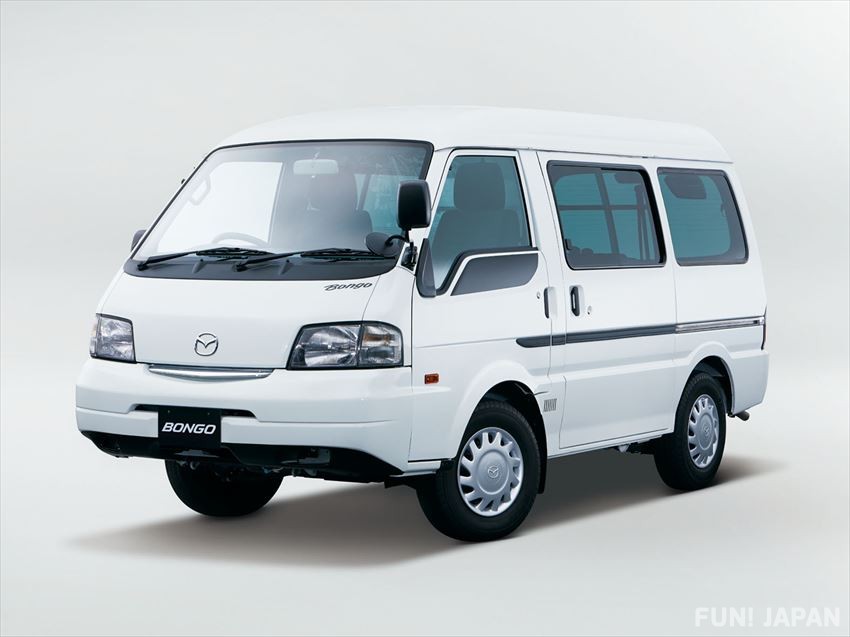 While Mazda has declared it is shifting to becoming a passenger car manufacturer going forward, the company also has a long history as a manufacturer of combi vans. Currently, only the Bongo is still in production. In the past, the Bongo was so popular, that all box-shaped combi vans were called Bongos. The current model is expected to remain in production until 2020.
What do you think? With the ability to load both people and cargo, remarkable durability, and equipped to cope comfortably with hot and humid conditions, we are confident that a Japanese combi van could be a great asset in your daily life.
[Survey] Traveling to Japan