Smart Tips about "d POINT CARD", a MUST HAVE Japan Travel Item Highly Acclaimed by FUN! JAPAN Editorial Team
Hi everyone! Have you signed up for the d POINT scheme introduced in our previous article? International d POINT CARD targets on inbound visitors to Japan, and it is a great deal without any administration fee or annual fee! Registration within the current eligible acquisition period brings numerous special offers, too! FUN! Today, JAPAN Editorial Team is going to cover the application and usage of the card in details for those who still have not join this amazing scheme. Read this, and uplift your trip to Japan to another level! Let's get started!
Complete the Registration in Just 3 Minutes Before Arrival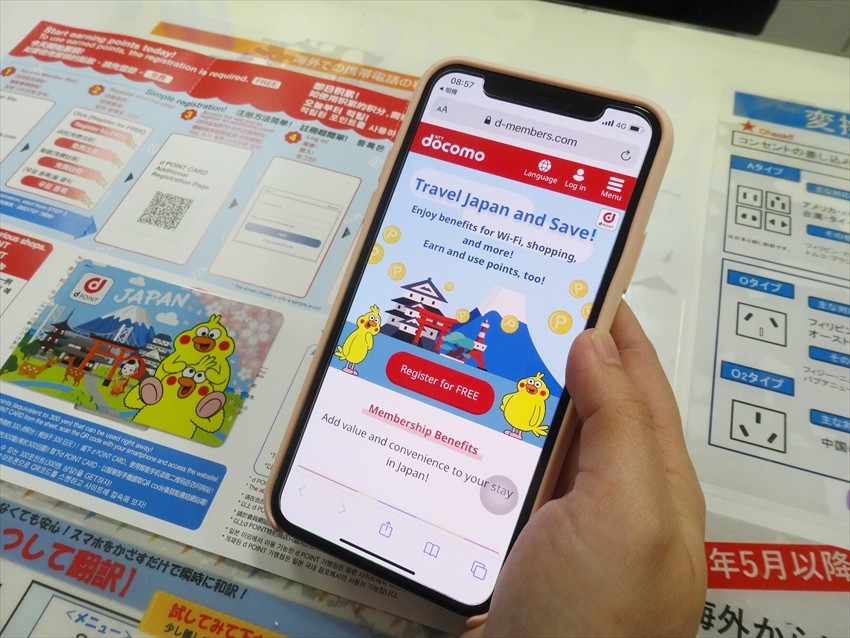 Hesitated for the "complicated registration procedures"? No worries, the membership registration is super easy. Complete in just a few steps by entering your email address for authentication, then your name, DOB, and country you are living in, and you are ready to go! Upon your arrival here in Japan, you may head to the DOCOMO world counter available at airports to attain a d POINT CARD and synchronise it with your account. That's it!
(*) You can find the URL for registration at the end of this article. Sit back and enjoy the article! :)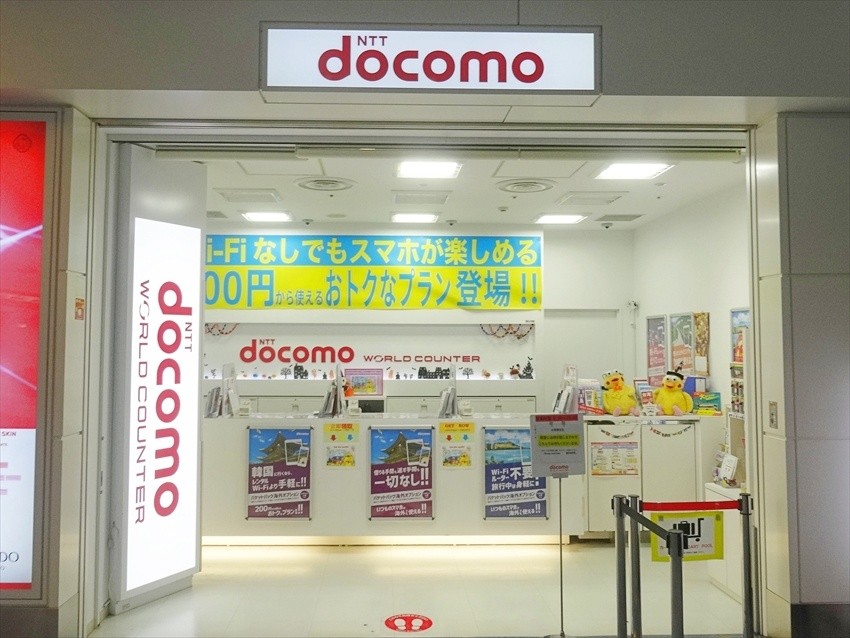 When you arrive in Japan, first head to DOCOMO world counter to attain your d POINT CARD. Just remember the sign "NTT DOCOMO" in red.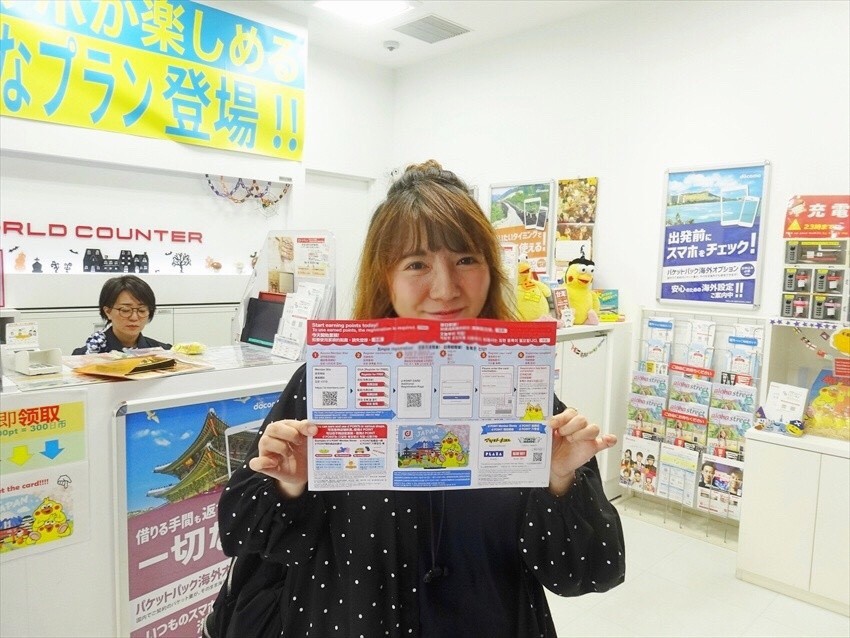 Tell the staff "I want a d POINT CARD" and get a registration guideline with detailed explanation of all procedures and offers.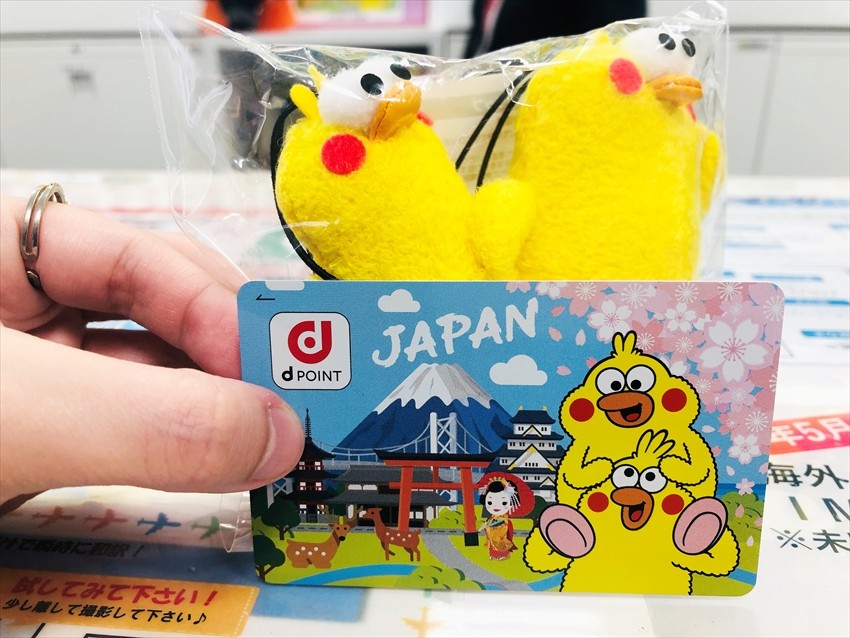 The lovely POiNCO BROTHERS are on the card! At the back you can see the d POINT CARD number and security code, simply add them up to the membership registration page.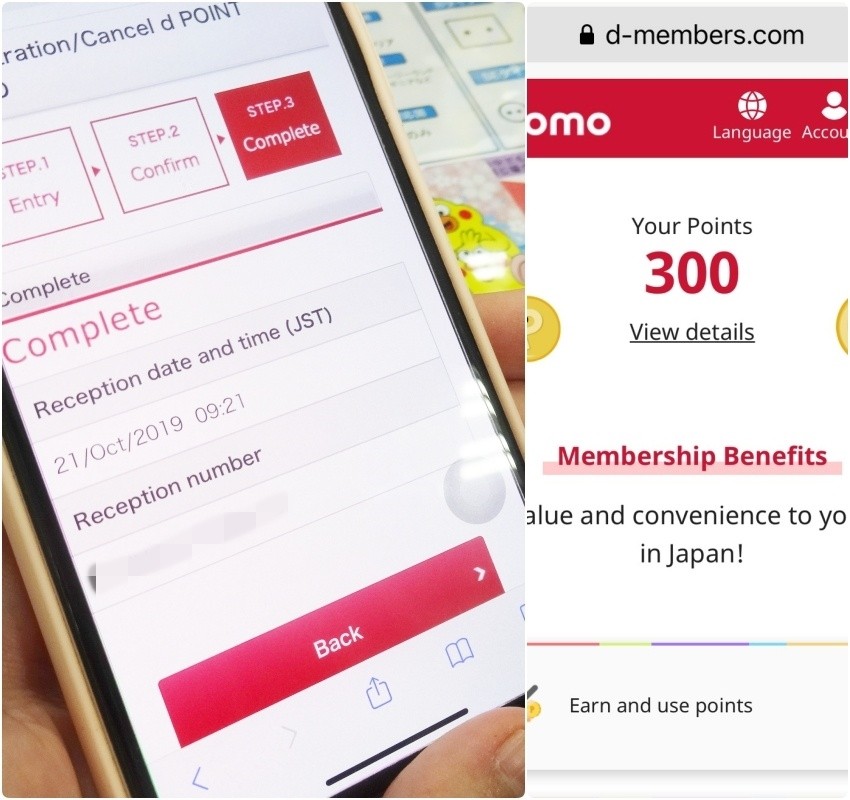 You are ready to go get many special offers!
Do not forget to scan the QR code on the guidelines to access to a campaign page for 300 points!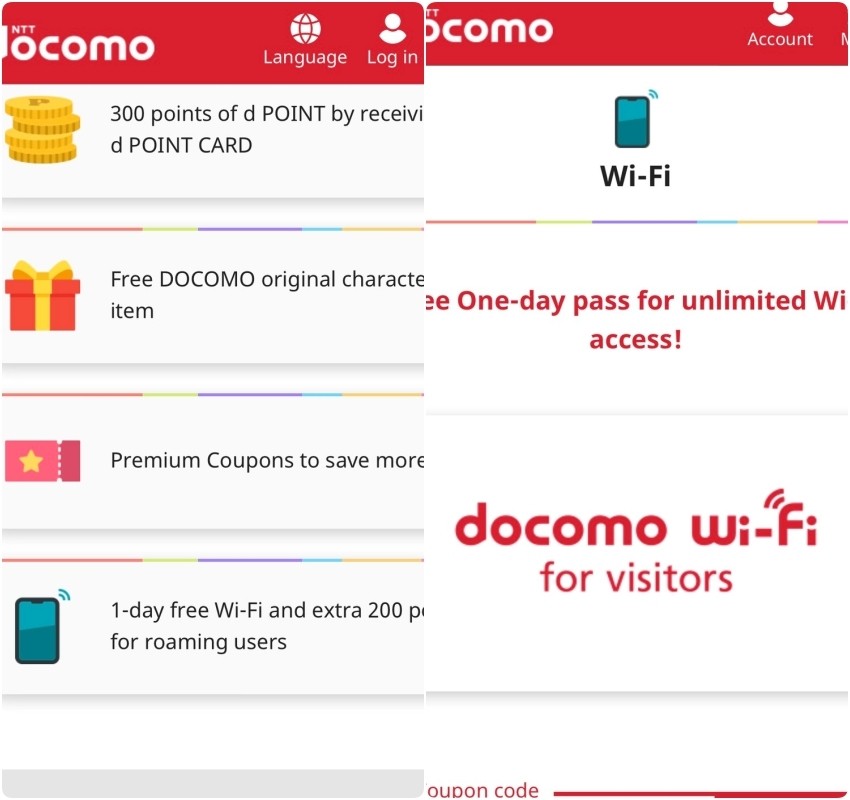 In the member page are all you need to know about the sources to get and spots to use your d POINTs, plus the information about free Wi-Fi spots and official shops to use discount coupons.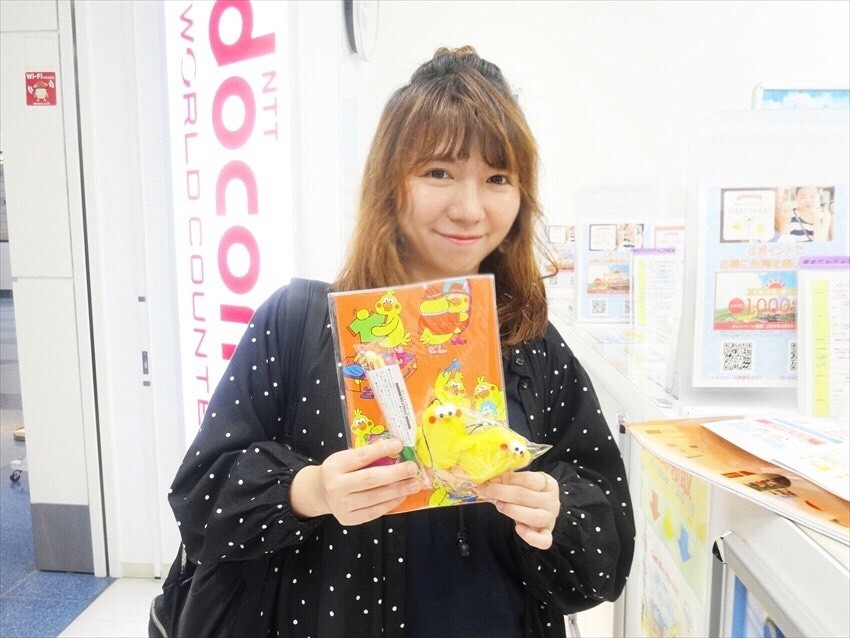 Also get a POiNCO BROTHERS souvenir! They are exclusive to d POINT CLUB members! Remember to bring them to your photos in your trip!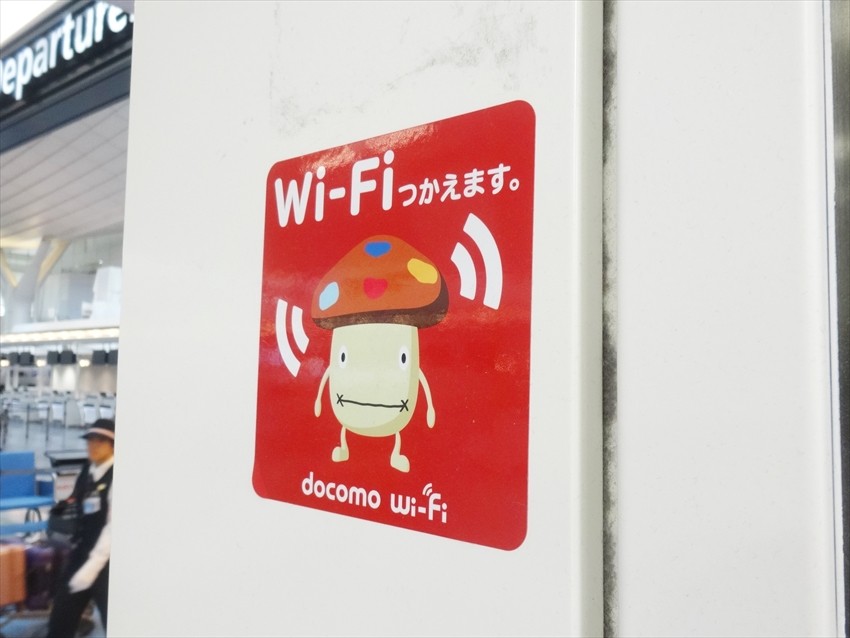 If you want to start your journey right away empty handed, just send your baggage to your local hotel! You are able to enjoy a 15% discount at JAL ABC, OL liners and others available at the airport. In addition, the card brings you an offer of 1-day free Wi-Fi at docomo Wi-Fi service areas throughout the country. Get connected for more information!

Duty-Free Shopping Spree at Tokyu Hands and Enjoy Showers of d POINT!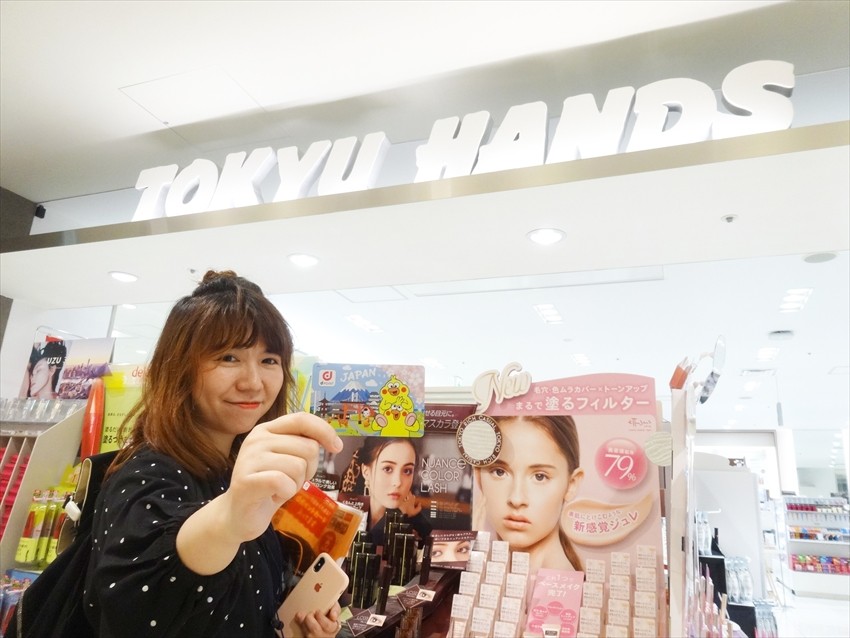 Tokyu Hands is an overwhelming self-styled store for the creative urban consumers with a huge number of products. I believe that many of our FUN! JAPAN users are big fans of it. AND! Tokyu Hands is one of the official shops of the d POINT scheme! Cosmetics, daily necessities, travel iems, household appliances, smartphone accessories…every popular item among inbound visitors are in store awaits! Show your d POINT CARD at the check out and you will be given 1 point for every 100 yen (tax excluded) your spend. For example, if you buy 10,000 yen (tax excluded), you are obliged to 100 points! Duty free is also applicable here so it is a paradise to bring home and your friends tremendous super awesome goodies!
(*) The layout of the shop is as if our visit. They may look different in different periods.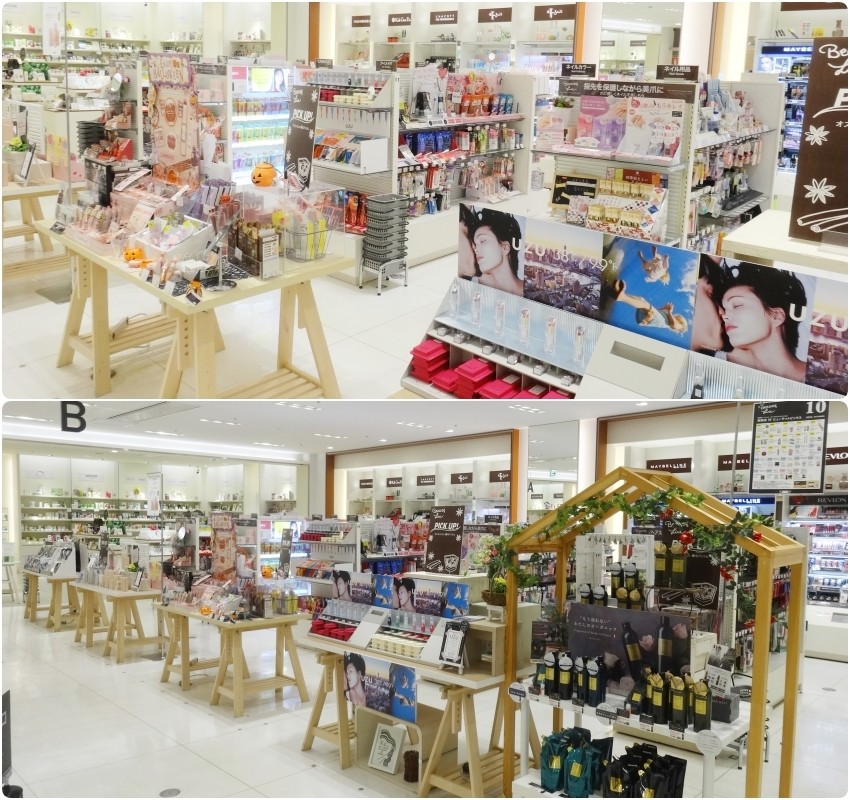 It covers every category of trendy Japanese products that you may end up visiting multiple time in your trip!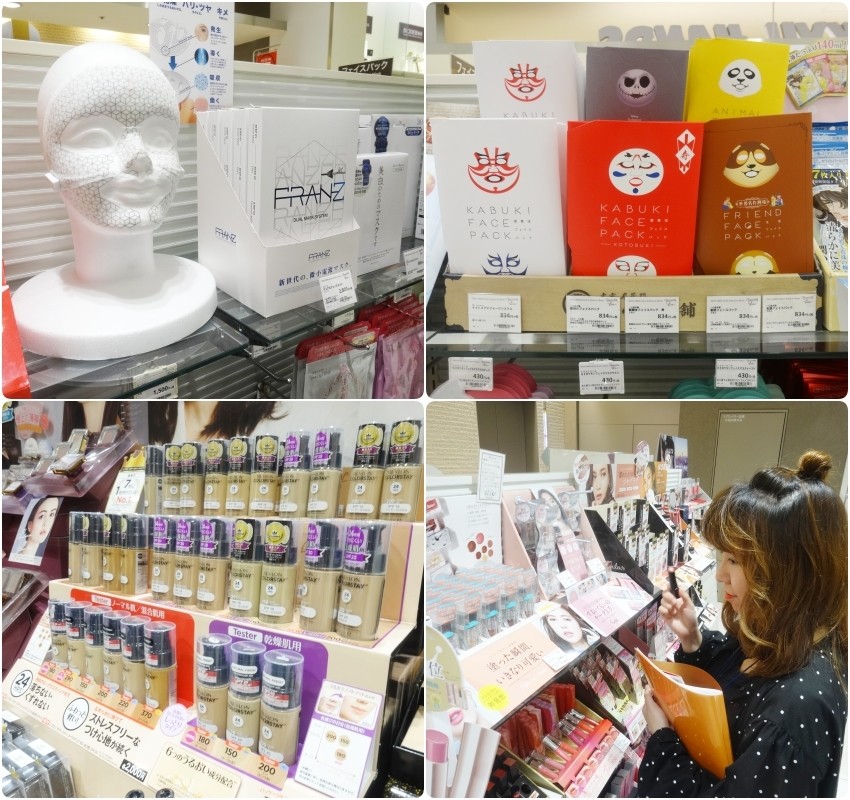 Kabuki masks spotted! If you were into beauty products, you will have ongoing enthusiasm merely by looking at the ones here!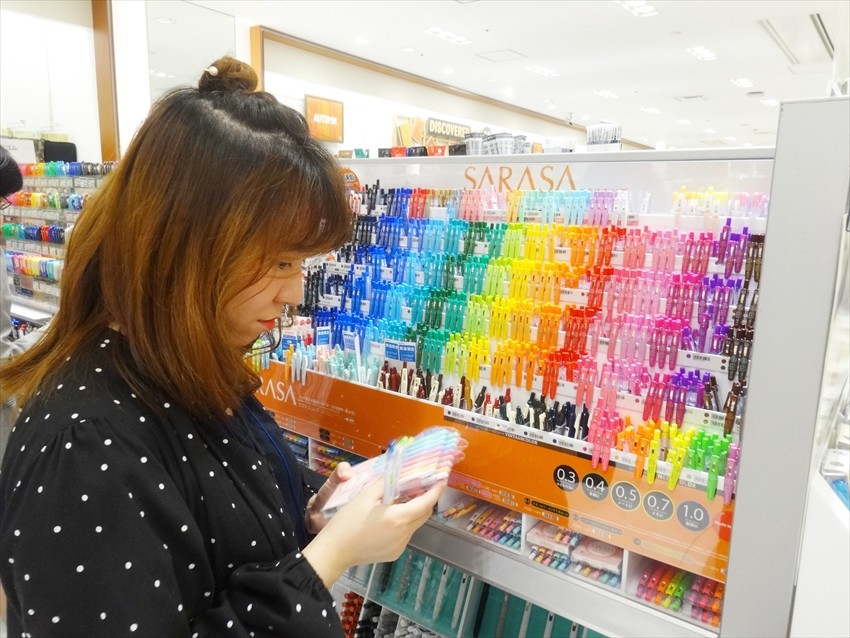 The great range of stationery here at Tokyu Hands may confuse you and your wallet…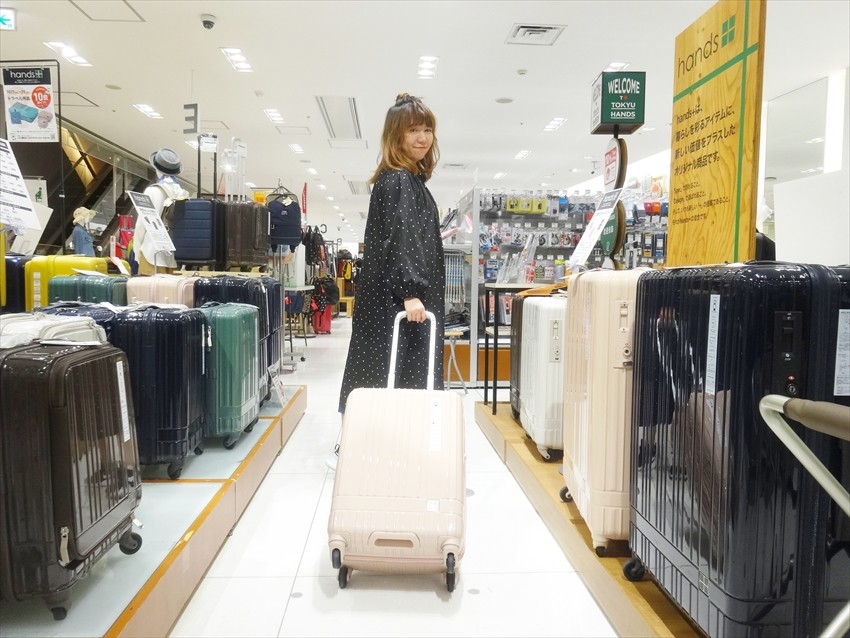 A popular item among inbound visitors is suitcase. You can never find ones looks nice with excellent functions here!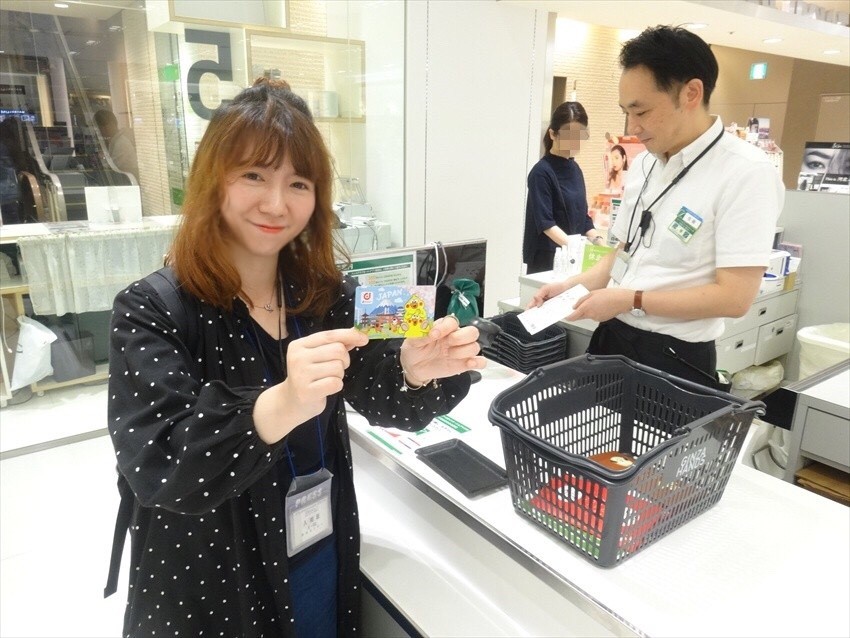 Finished picking tons of favorites, it is time to check out! Show your d POINT CARD at the register to get your points! (*Based on the amount without tax)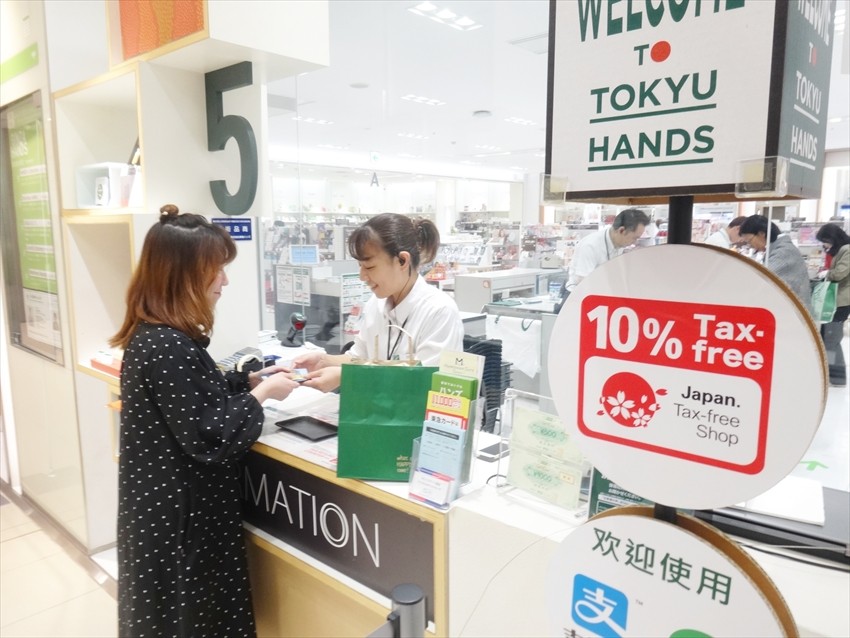 Let's head to the tax-free counter and do tax refund. Attaining points and tax-free, you will be over the moon!

Free Ice-Cream for Attained d POINTs!? Enjoy a Snack Break at COLD STONE CREAMERY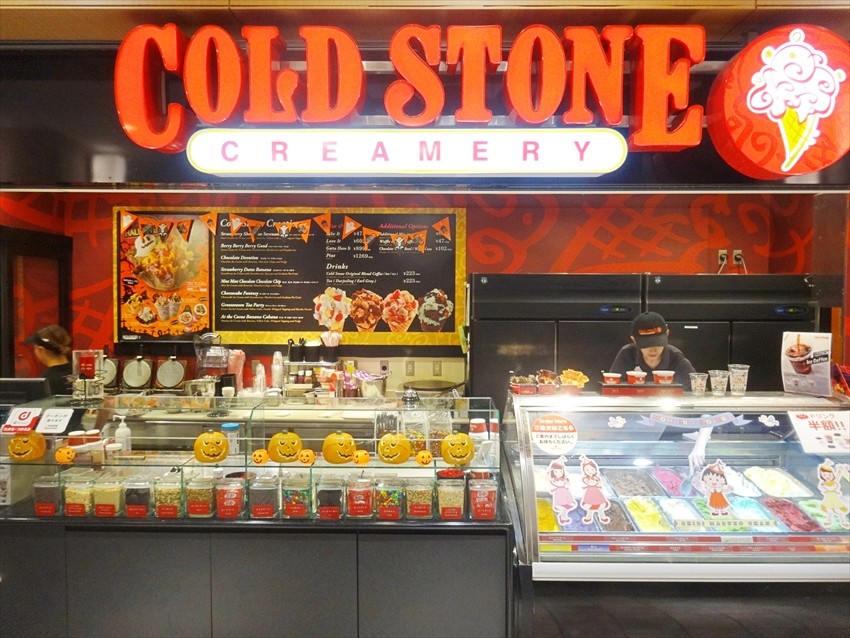 After spending hours upon hours browsing and shopping great things, you may want to have a break. Let's relieve the weariness by the sweet sensation of ice-cream! COLD STONE CREAMERY is an ice-cream specialty with chains in Tokyo, Chiba, Hyogo, and many other locations. It is an official shop of the d POINT system, so you may want to explore the ice-cream world here- classics like cheesecake, mint, strawberries, as well as seasonal exclusive and collaboration flavours…everything just make this break busy for photo uploads! The ice-cream here are available from 510 yen so it is perfect for travellers on a budget. Perhaps you may get an ice-cream free by using the d POINTs accumulated in your shopping yours!?
(*) The layout of the shop is as if our visit. They may look different in different periods.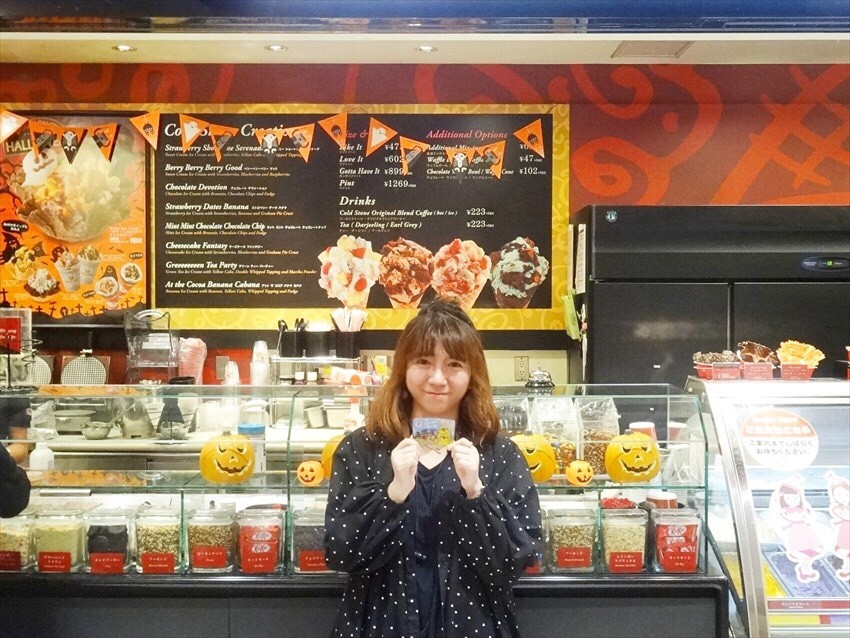 A huge range of flavours awaits at COLD STONE CREAMERY. A must-go for sweet teeth!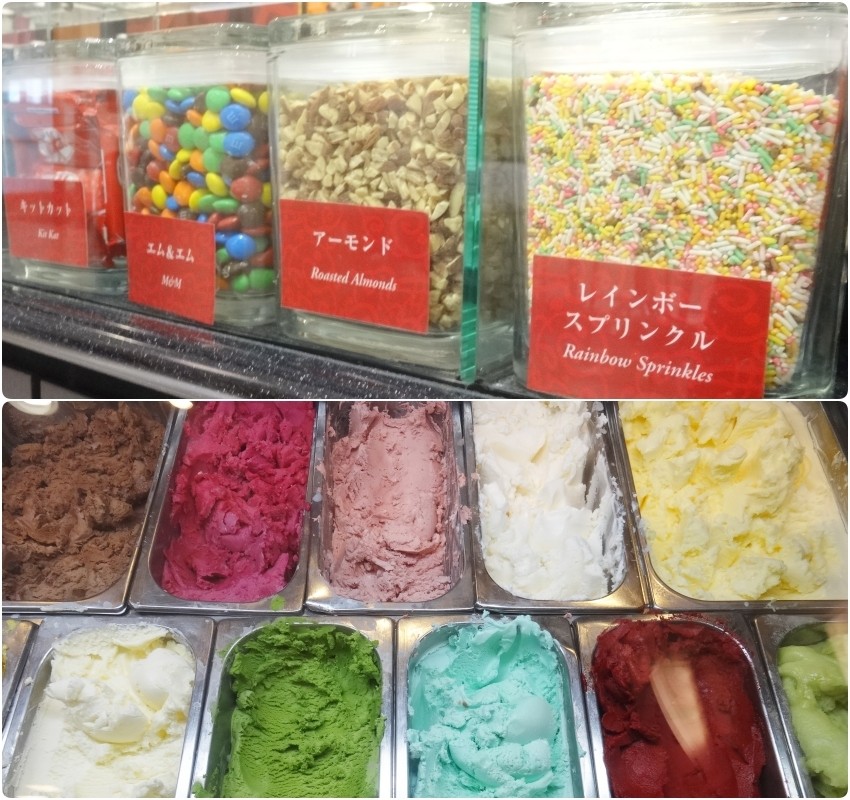 Colourful flavours and a wide range of toppings! All are tempting but absolutely great colours for your photos and your trip!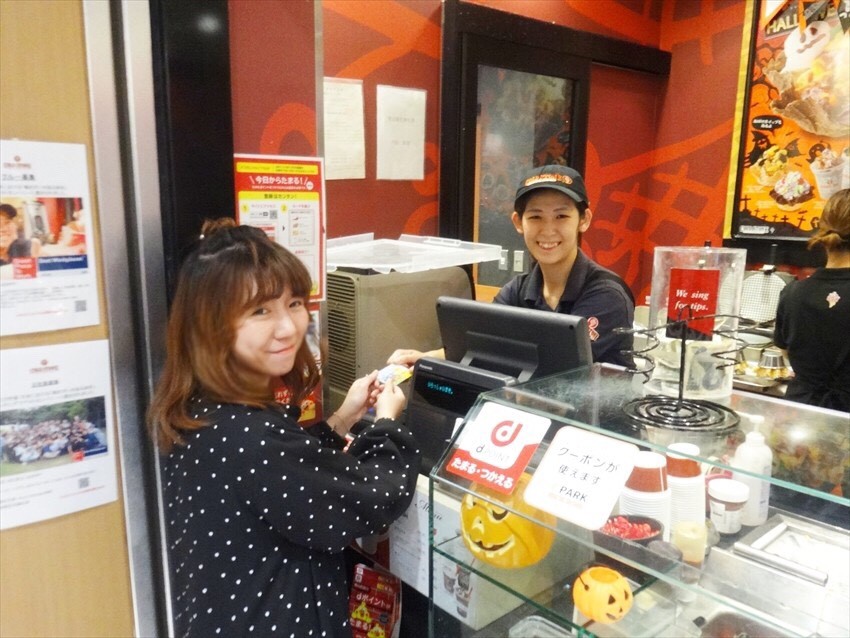 When you have decided your combination, show your d POINT CARD and tell the staff you want to redeem an ice-cream! By the points.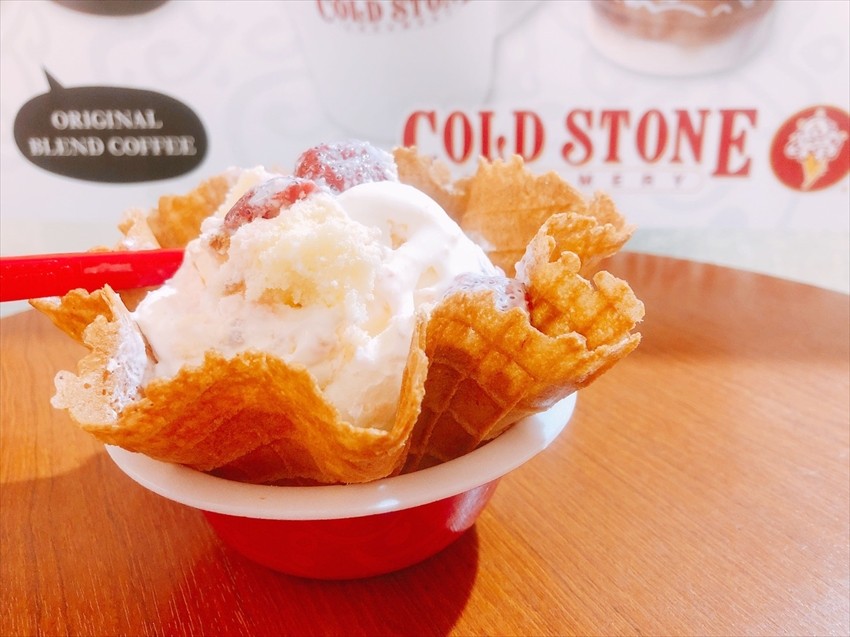 And here you go! 1 d POINT is equal to 1 yen, so you can get an ice-cream free by using the 300 points attained upon your registration!
Share Happiness and Bring your Friends to Such A Point System! :)
Isn't it great? Isn't it more than happy to have a d POINT CARD in your pocket while travelling around Japan?
There are more to discover with the card, so just bring your friend in and sheer heaven plan on carving out together!
Here to sign up NOW→→→

(*) Membership offers may change.
D POINT articles:
(*) About the service → Free 2,000-yen worth benefits for registration? Current d POINT CLUB membership registration benefits

Sponsored by NTT DOCOMO, INC.