Enjoy a Stay at Bitchu Takahashi Hotel in Okayama!
In the mountain village of Takahashi City, Okayama Prefecture, the Former Nakata House Kurayashiki is a hotel that has been renovated from a traditional sake brewery. Recently, foreign tourists from Taiwan, France and other countries have visited this hotel! Why not experience Japanese-style accommodations in a traditional Japanese house?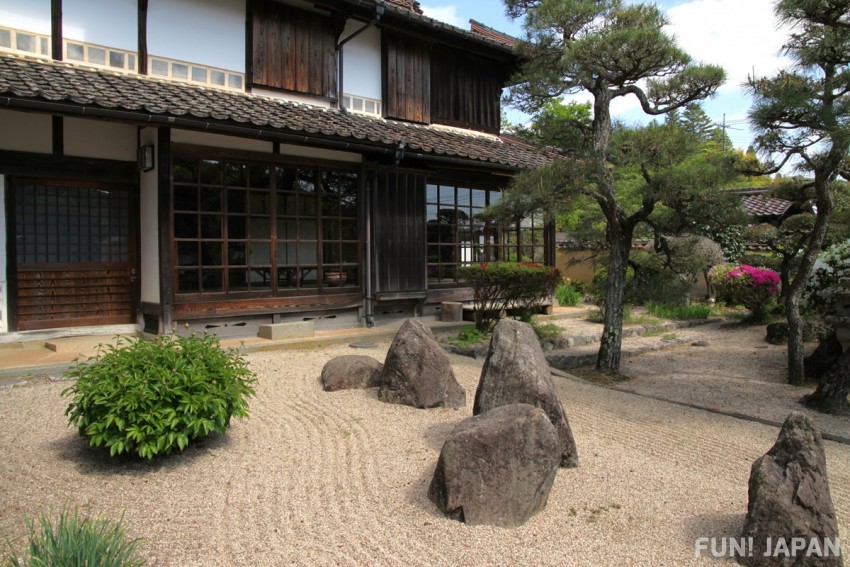 What is the Former Nakata House Kurayashiki?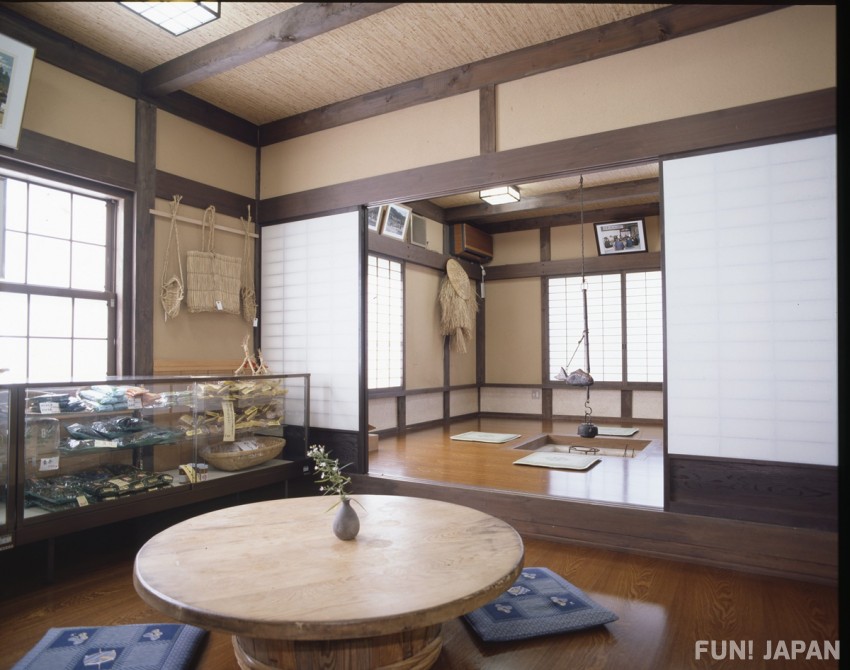 The Former Nakata House Kurayashiki is a renovation of the "Former Nakata Residence" from the middle of the Meiji period, which follows the Shoya (a village headman) tradition of the Edo period. It is a traditional manor house in the Sukiya-style of long house with gates on either side, and a storehouse that was used as a brewery at the time. In 1992, Toshiro Nakata, the 7th owner, donated the building to Takahashi City. The sake brewery is now a place to stay, and the main house is used as a conference facility, and there is also a large hall where you can hold mini-concerts.

The Museum Where Items from Daily Life and Calligraphy are on Display!
In the old storehouse near the entrance, there is a museum where items from daily life, such as toys, hats, calculators and abacus, hanging scrolls, old photos, etc., are exhibited, and you can learn how they lived in Japan a long time ago. All of the items were actually used by the Nakata's family, so they are very real!

Eat Right on the Hearth! Traditional Japanese Cooking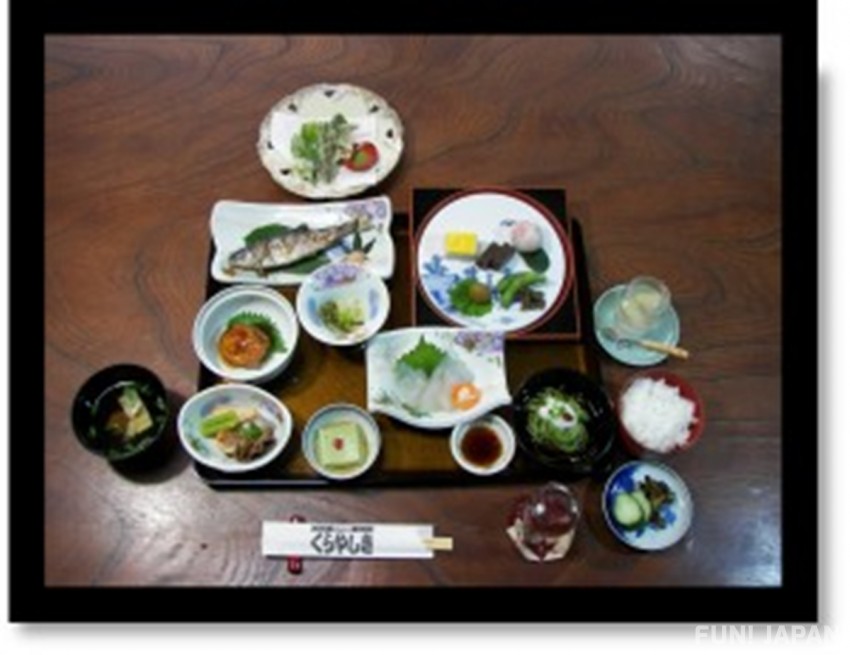 Dinner is a home-cooked meal of courses that guests eat surrounding the hearth. Traditional dishes made with local ingredients include such things as "simmered vegetables and black konyakku", "cha-soba noodles", "chawan-mushi (egg custard dish)", "vegetable tempura", and "chicken soup hot pot" (menu changes depending on the day) .Alcohol, such as the local sake "Uji Sakura", are also available (extra charge).

Breakfast is in the main hall of the main building. It's a chance to have a traditional breakfast, such as fried egg, rice, miso soup, etc.
Traditional Japanese-style Rooms with Tatami Mats and Sliding Paper Doors!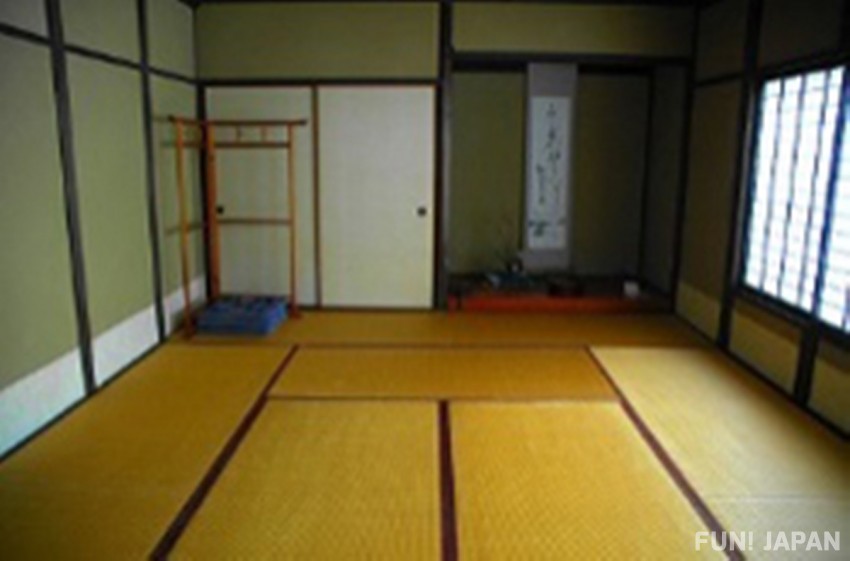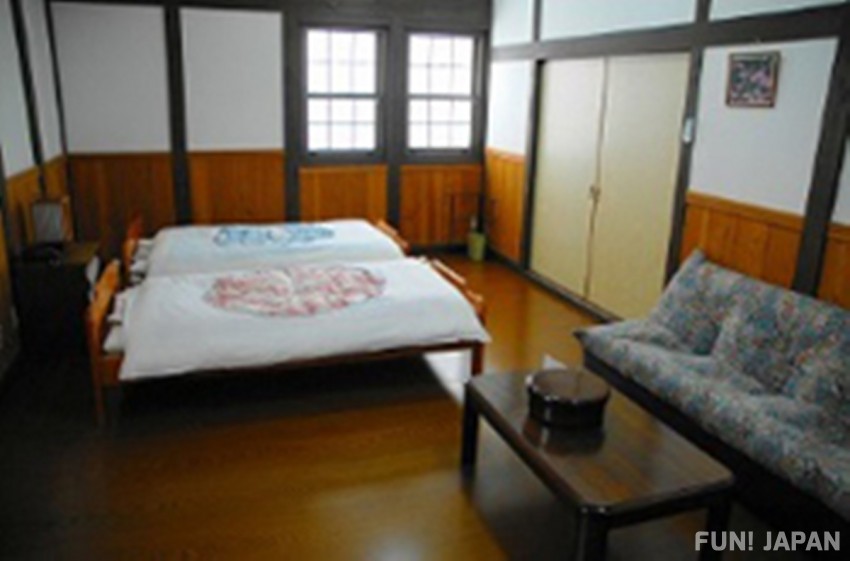 There are two types of guest rooms:  Japanese-style rooms with futons spread on the tatami mats at bedtime, and Western-style rooms with beds and sofa. Choose a Japanese-style room if you want to experience traditional Japanese-style accommodations! There is an alcove with a hanging scroll, a closet to store the futons, shoji screens and sliding doors, so you can experience staying in a typical Japanese-style room. There are only 5 Japanese-style rooms and 3 Western-style rooms, so make your reservation quickly!

Spot Information
Spot name: Former Nakata House Kurayashiki  (元仲田邸くらやしき)
Street Address: 1757 Uji, Uji-cho, Takahashi City, Okayama 719-2232
Access: 40 minutes by taxi from JR Bitchu Takahashi Station

Accommodation fee: 




1 night 3,000 yen (excluding tax)
1 night including 2 meals from 6,500 yen (excluding tax) ~ (both Western and Japanese rooms)  
Local course meal price from 3000 yen (excluding tax) ~
Shoka-do Lunch box starts from 1500 yen (excluding tax) 
Breakfast starts from 500 yen (excluding tax). 
* Advance reservation required

Holidays: Mondays and New Year's 



[Survey] Traveling to Japan
Recommend