Towada Art Center, Filled with Works by World-Renowned Artists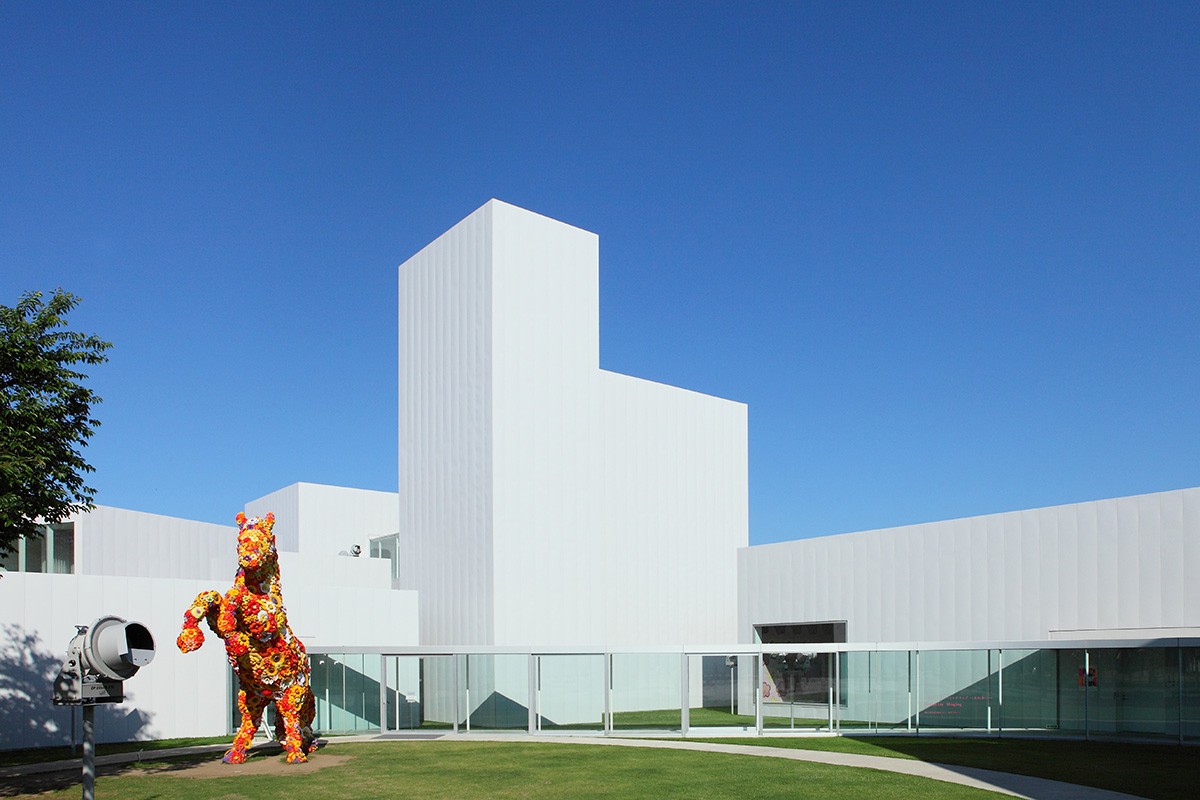 The Towada Art Center is a museum located in Towada City, Aomori Prefecture, where many works by international artists such as Yayoi Kusama and Ron Mueck are exhibited. You can appreciate various works such as sculptures, images, and murals.

About the Towada Art Center
The Towada Art Center is a cultural facility that opened in 2008. There are 38 artworks by 33 artists from around the world in the indoor and outdoor permanent spaces. (As of September 2019)

All of them are permanent installations, so they can only be seen at the Towada Art Center.
In addition to the permanent collection space, there are also facilities such as a special exhibition space where you can appreciate unique works by artist and theme, and a café where you can eat dishes and sweets using ingredients from Aomori Prefecture.
Highlights and Things to do at the Towada Art Center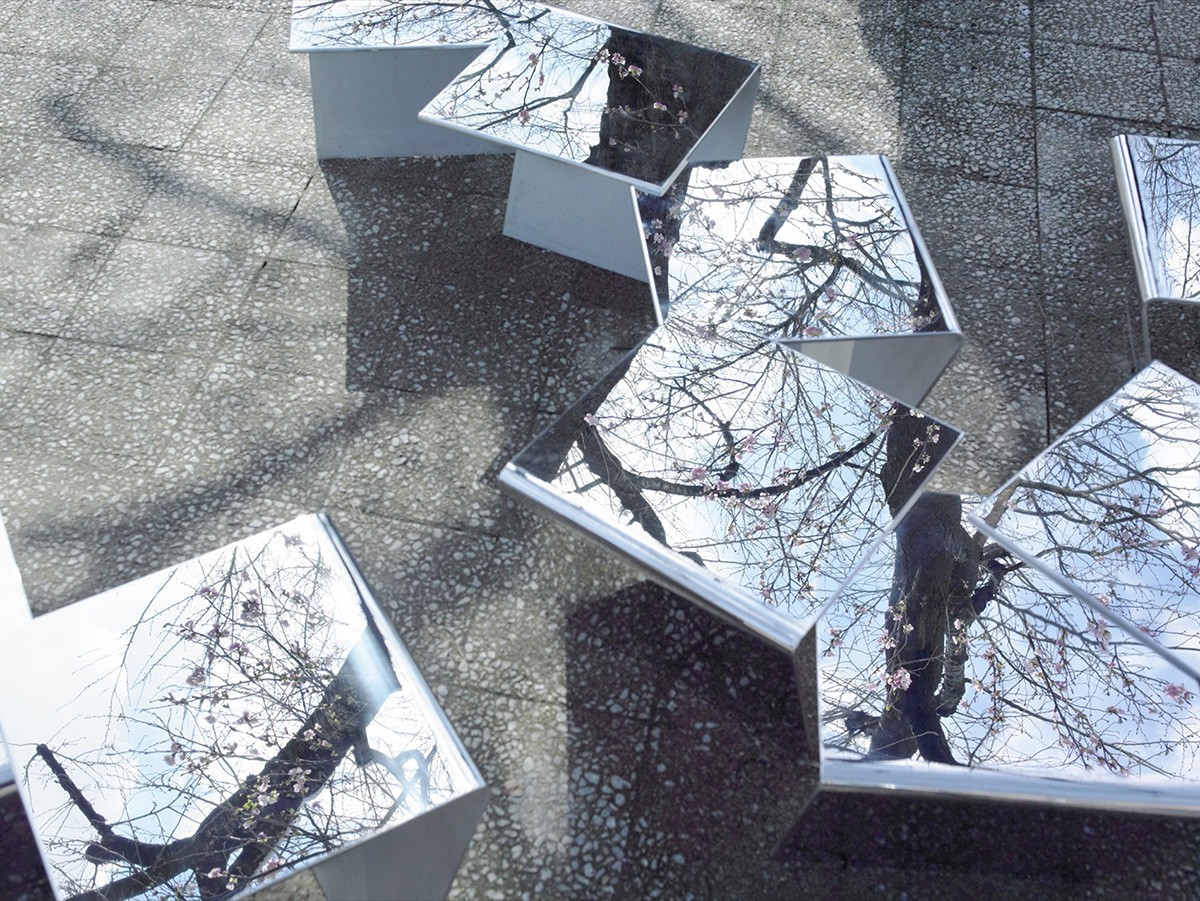 There are many attractive spots in the Towada Art Center. Here are some things that you should pay particular attention to.

Unique Building Designed by the Architect "Ryue Nishizawa"
The Towada Art Center is characterized by independent large and small exhibition rooms. This configuration is based on a street called "Kanchogai-dori", where streets and buildings alternate.

In addition, the exhibition room has a large glass opening surface, and it can be seen from the outside. There are many unique features such as these that cannot be found in normal museums.
Permanent Collection with Unique Works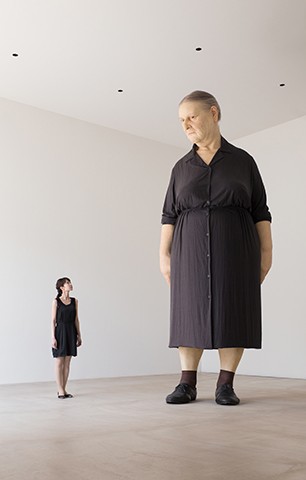 In the indoor and outdoor permanent collection space, you can appreciate various works by each artist.

For example, "Standing Woman" is a huge sculpture by Ron Mueck. You will be overwhelmed by the amazing realism and size of the 4-meter high female statue.
"Location (5)" is a stage set that imitates a restaurant with panoramic views of the highway at night by Hans Op de Beeck. With its three-dimensional landscape sculpture using a diorama, it is a stunning work that gives the illusion of a long, continuous highway.
In addition, there are works located outdoors as well. There are a variety, such as Choi Jeong Hwa's colorful 5.5m high "Flower Horse", and Yoko Ono's work "Wish Tree for Towada", which allows visitors to join in with written wishes tied onto the tree.
Check out the Art Square and Street Furniture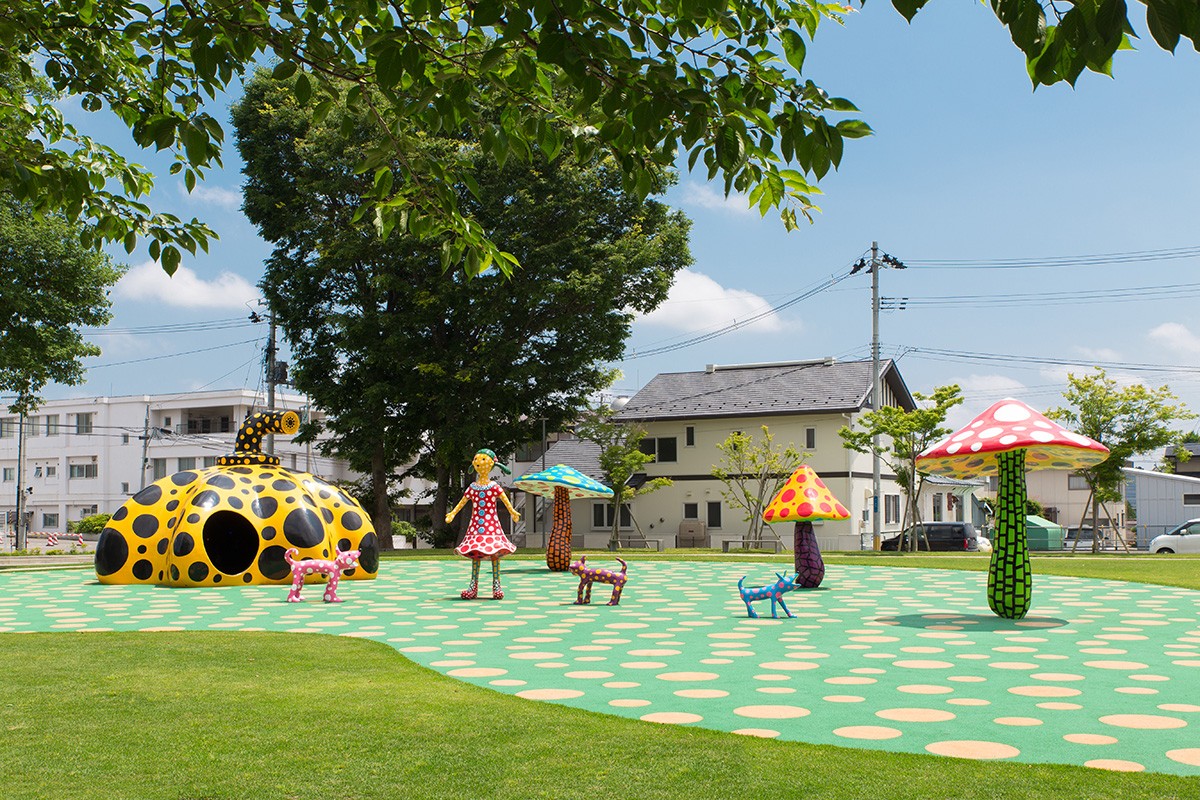 The Towada Art Center's collection exhibits also spread outside the site. There is the "Art Square" across from the museum, where eye-catching works are gathered. For example, there are sculptures such as pumpkins, girls and mushrooms with colorful polka dots by Yayoi Kusama, and a giant ghost sculpture by Inges Idee.

In addition, Kanchogai-dori is dotted with artwork that also serve as resting spots, such benches in the shape of pillows and large clouds.
In harmony with the Towada Art Center concept of "making all of Kanchogai-dori an art museum", you can have an even more enjoyable time by taking a walk around the surroundings.
Towada Art Center Opening Hours and Admission Fees
The Towada Art Center is open from 9:00 to 17:00, with the last entry being until 16:30. It is closed on Mondays, but if Monday is a public holiday, it is closed on the following day. In addition to the year-end and New Year holidays, there may be temporary closures for events and maintenance, so check on the official website.

The admission fee is 1,200 yen per adult which includes the special exhibitions and permanent collection. When there is no special exhibition, it is 520 yen for the permanent collection only. (As of October 2019)
Access to the Towada Art Center
There are several ways to get to the Towada Art Center, but it is convenient to use the local bus from Shichinohe-Towada Station, which is a stop on the Tohoku Shinkansen. Take the "Towada Kanko Electric Railway Bus" from the Bus Stop No. 1 outside the South Exit of Shichinohe-Towada Station and get to the "Towada Art Center" bus stop in about 35 minutes. It is a short walk after getting off.

Spot information
Spot name: Towada Art Center (十和田市現代美術館)



Street address: 10-9 Nishi-Nibancho, Towada-shi, Aomori 034-0082
Access: Shichinohe-Towada Station → [Towada Kanko Electric Railway Bus] approx. 35 minutes → "Towada Art Center" bus stop ... A short walk
Wi-Fi: Available (TowadaCity_Free_Wi-Fi)
Language: English
Ticket Purchase: At acceptance
Credit cards: No credit cards accepted
[Survey] Traveling to Japan
Recommend