Kurashiki Ivy Square, A Beautiful Red-roof Tilted Cultural Facilities Complex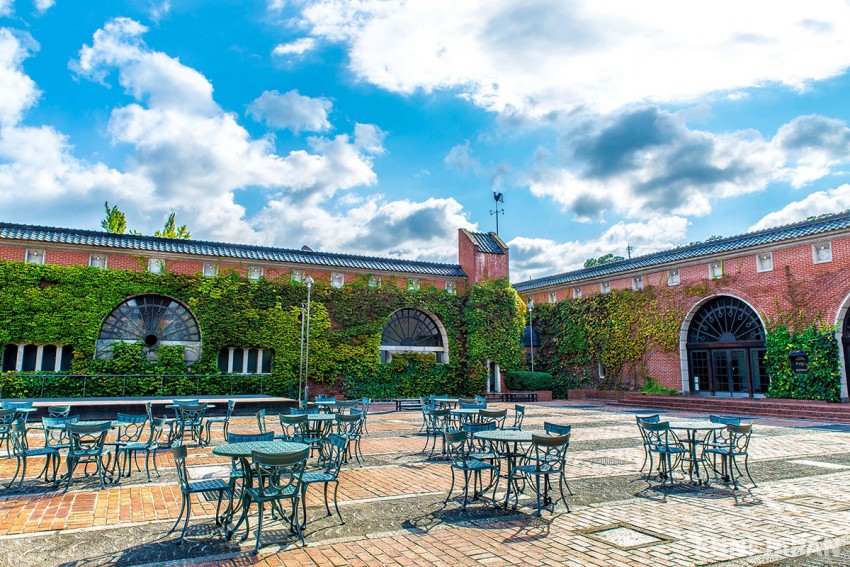 Kurashiki Ivy Square is a cultural facilities complex which has redeveloped spinning textiles. The contrast between the red-tiled roof and the green ivy along the walls is something to behold. Within the complex there are restaurants, hotels, shops, and other locations where you can try some activities for yourself.
About Kurashiki Ivy Square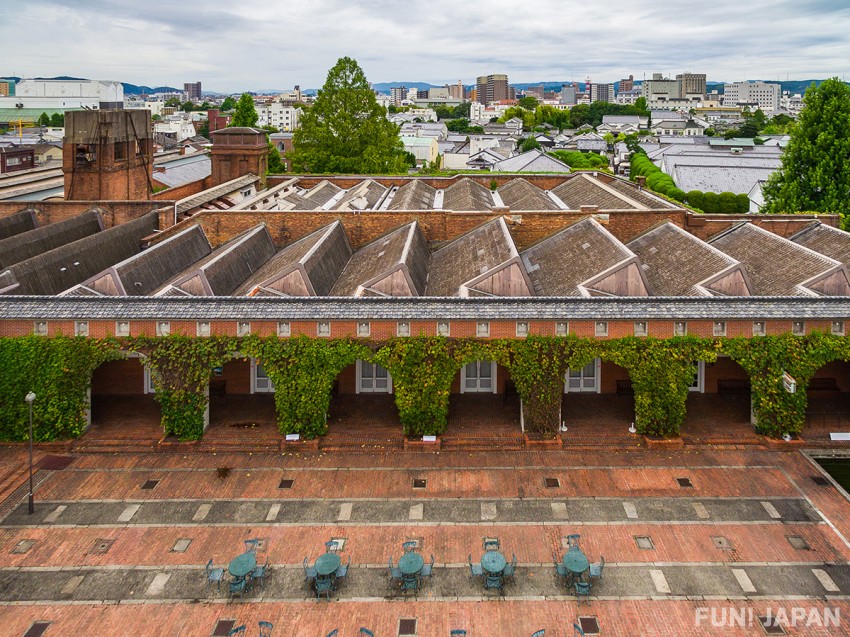 Kurashiki Ivy Square is a complex made from a old textile spinning factory in the year 1889 with the thought of keeping the looks and feel of the building as intact as possible. In 2007 it received acknowledgement of "Heritage of industrial modernization of Japan" and in 2017 was recognized as a "Japan Heritage", it is a very important building where you can feel the history of Japan's industry.

What You can See and Do at Kurashiki Ivy Square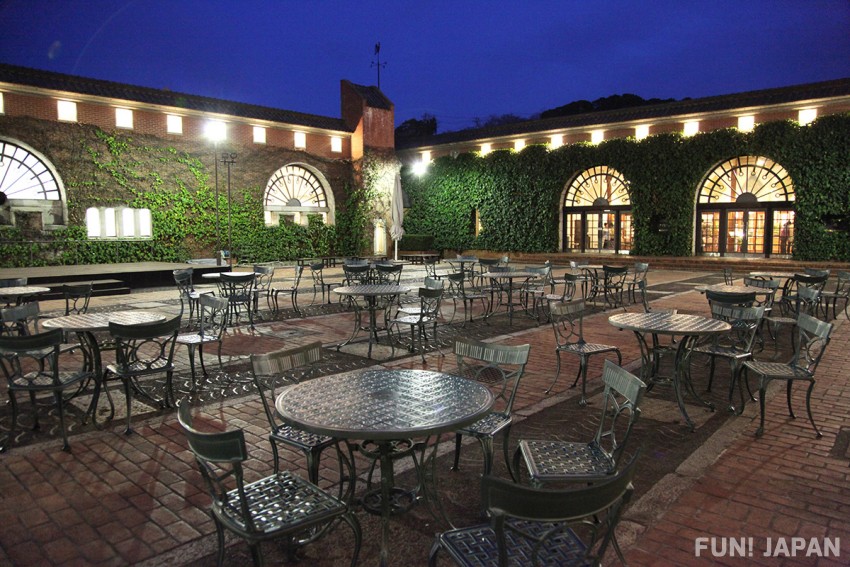 At Kurashiki Ivy Square there are a lot of amazing facilities and places to see. We would like to introduce you to some spots we think you just cannot afford to miss when visiting.

The Remains of a Spinning Mill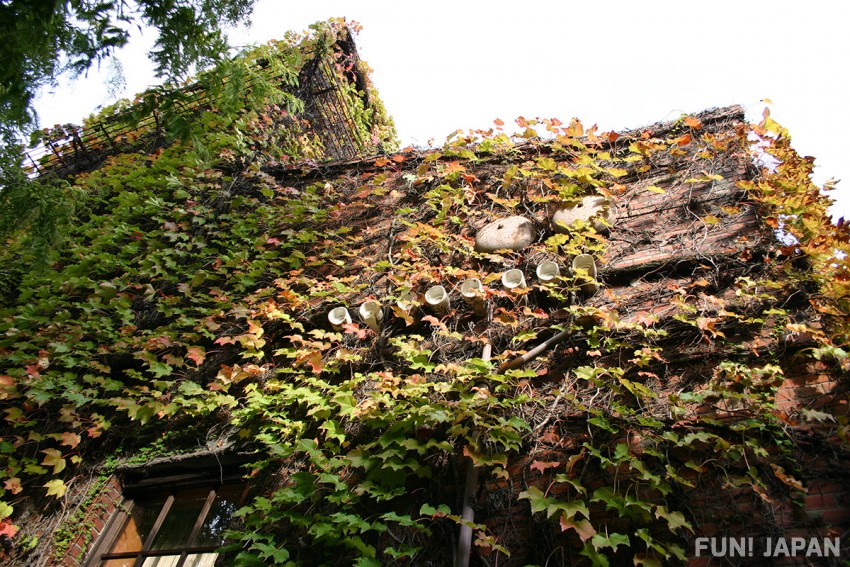 Kurashiki Ivy Square is packed with spots where you can feel the history of the old spinning mills.

For example, the ivy which contrasts the red bricks is actually there on purpose to help keep the heat within the building. From Spring through summer they have a beautiful green until Autumn when they turn into beautiful reds and oranges, and of course winter when the leaves die leaving a breathtaking brown, you are sure to see a completely new sight depending on which season you visit in.
Furthermore, there is a "Saw-tooth Roof" which is shaped like the tool, from within you see the "Restaurant TSUTA ", the remodeled raw cotton storehouse as well as the Kurabou Museum which holds much history held within pictures, texts, models and paintings, please make sure to have a look!
A Bar where You can Experience the Foods of Okayama and Wind Down at Night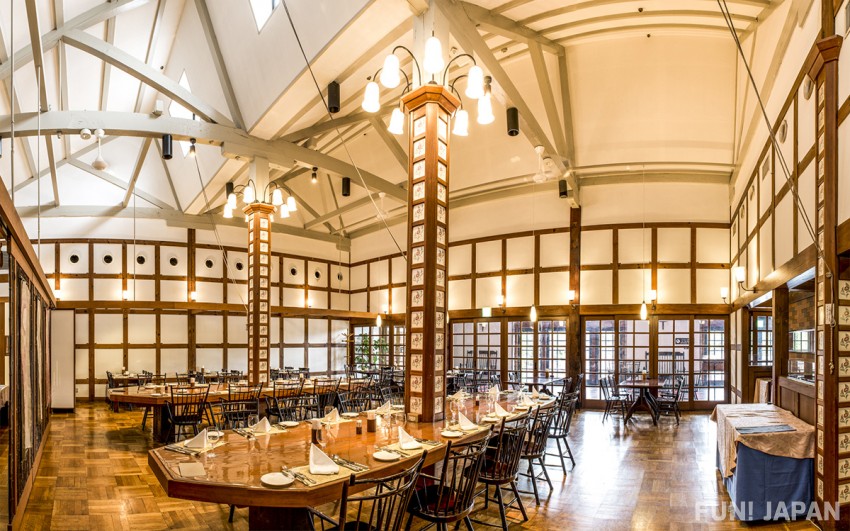 At Kurashiki Ivy Square you can eat and drink at a bar.
First of all, at "Restaurant TSUTA" you can eat fresh seafood and Japanese dishes which uses fish caught in the nearby Seto Inland Sea, you can eat these dishes throughout the day until the night but we recommend you also try out the breakfast buffet. It has a wide variety of both Japanese and western style foods together with Okayama Prefectures crowning white rice,  you can also try some local cuisine; "Mamakari" which is a fish that has been pickled.
Also, at "Public bar AKARENGA (Red brick)", they have a bar which was created with the image of a wine barrel as well as an arched ceiling, a very beautiful building. Enjoy drinking some beer or wine in a relaxed environment and wind down after a long day of adventures.
Amazing Okayama Sweets and Spun Goods Shop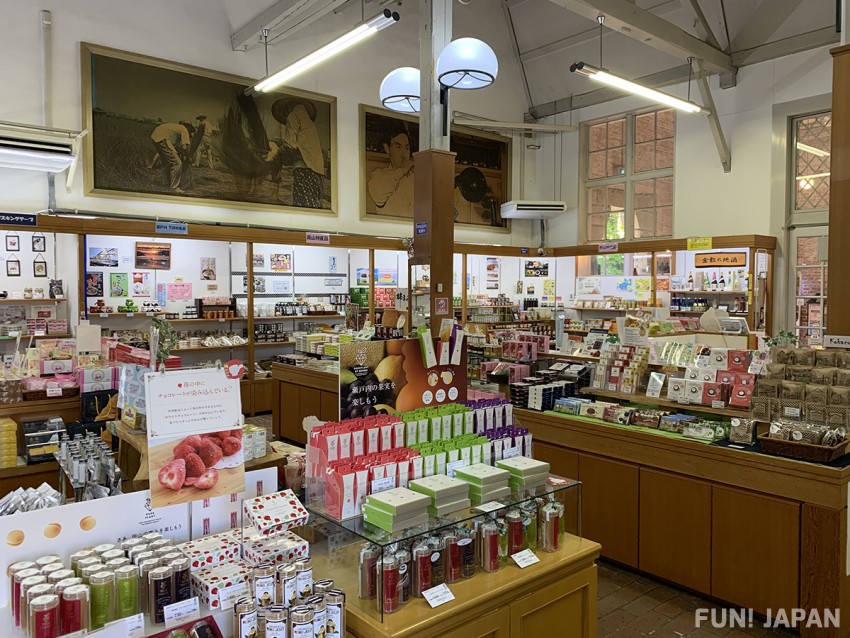 If you're coming to Kurashiki Ivy Square, make sure to check the souvenirs. Within the institution there are delicious sweets, handicrafts and folk-crafts as well as a lot of other miscellaneous goods to purchase at various stores.

For example, there are food items, sweets, local sake, wine and a whole wide range of various goods. Within them is something that is considered Okayama's staple souvenir, a bean-jam cake called "Kibidango", Okayama is said to be the king of all Prefectures for fruits and this is what they use in all of their local souvenirs for various jams and jellies so we recommend trying some.
Not only food items, but the spinning goods are plentiful. There are bags and pouches which are made from "Kurashiki Canvas" which are very high quality, handwoven "Kurashiki Rugs" and other such items, all of which are items we are sure you will be able to get a lot of use out of.
Kurashiki Ivy Square Open hours & Fees
Kurashiki Ivy Square's open hours as well as holidays differ depending on the establishment. Furthermore, depending on the institution there can be an entrance fee and fees for activities within said institution.
As an example, the "Kurabou Museum" is open from 9:00 to 17:00 and the final entrance is at 16:45. The price of entry is 300 yen per adult. Please ensure to check any other institutions information on their homepage prior to visiting to know the prices and details. (As of Oct, 2019)
How to get to Kurashiki Ivy Square
The nearest station to Kurashiki Ivy Square is JR Kurashiki Station. You can reach here after reaching JR Okayama Station by bullet train, it's around 20 minutes. After getting off the train you can walk through the shopping districts and beautiful towns for about 15 minutes until you finally reach Kurashiki Ivy Square.
Spot information
Spot name:Kurashiki Ivy Square
Street address:7-2 Honmachi, Kurashiki, Okayama 710-0054
Access:Okayama Station→[JR]Approx. 20min→Kurashiki...Walking approx 15minutes
Wi-Fi:Available(Kurashiki Free Wi-Fi)
Language:English
Credit cards:VISA, MasterCard, JCB, AMERICAN EXPRESS, Diners Club International(Varies depending on facility)
[Survey] Traveling to Japan
Recommend