When Can you See the Beautiful Scenery in Japan's Lake Towada?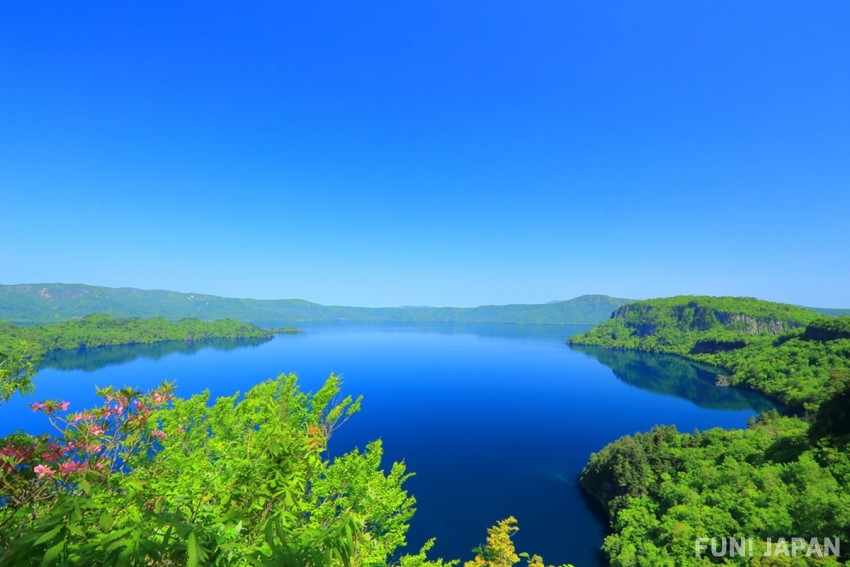 Lake Towada in Japan is a caldera lake formed by volcanic activity. It is a beautiful lake with a calm surface and a rich green landscape on the lakeside. The area is dotted with sightseeing spots such as lakeside promenades, sightseeing boats, observation decks, and camping grounds. Let's go to Lake Towada where you can enjoy the seasonal scenery.

Lake Towada in Japan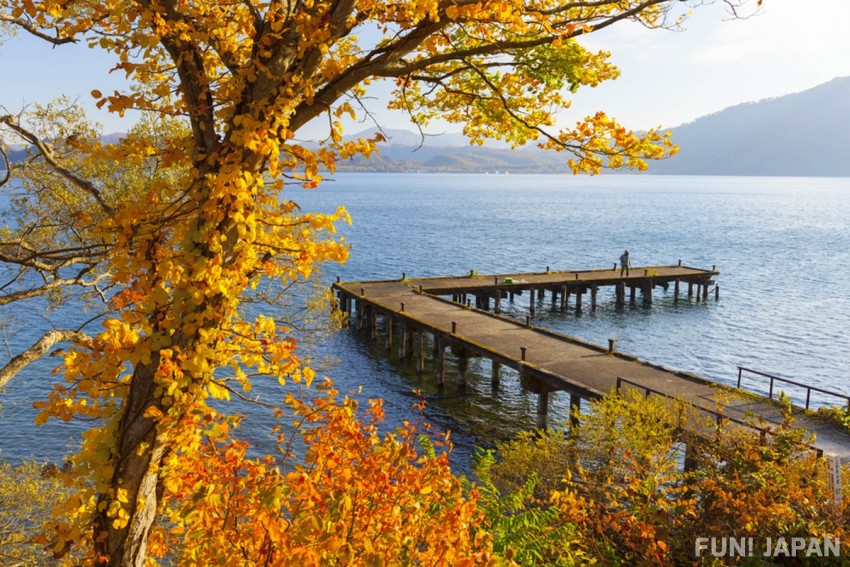 Lake Towada is a lake that spans Aomori and Akita Prefectures, and was formed by volcanic activity about 2,000 years ago. It is a typical double caldera lake with water in a mortar-shaped depression. 400 meters above sea level, the circumference is about 46 kilometers, it is 326.8 meters at its deepest point, and it is the 12th biggest lake in Japan. The depth is 3rd in Japan, and is a mysterious beautiful indigo blue lake in Japan.

Highlights of Lake Towada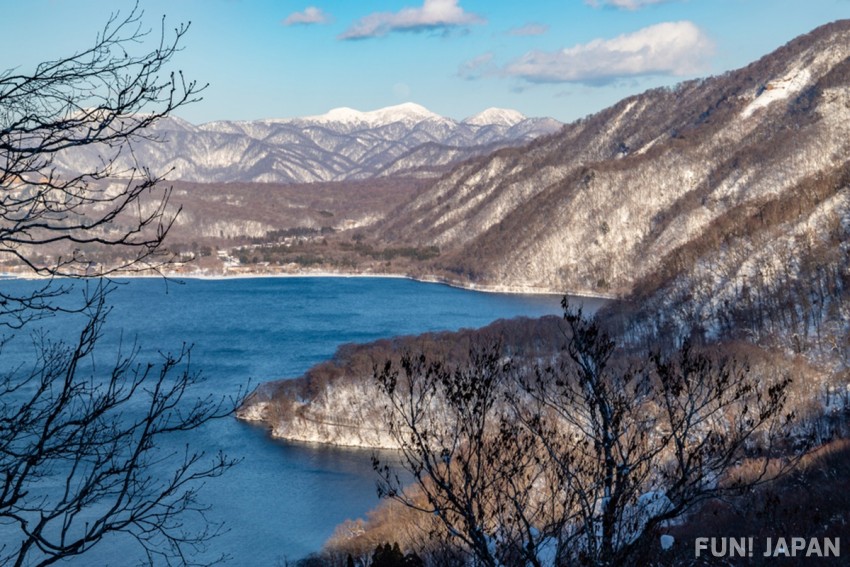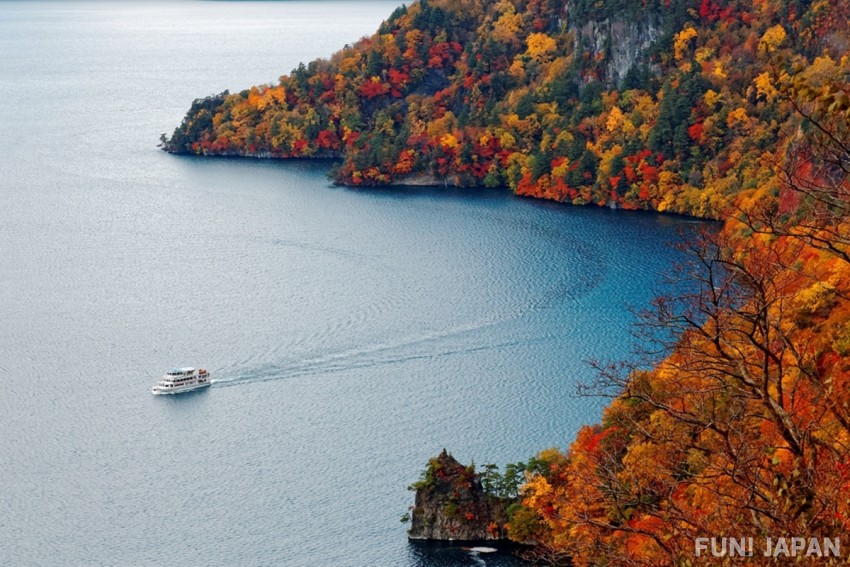 At Lake Towada, the scenery varies depending on the season. Spring and summer offers fresh greenery, colored leaves in the fall, and a fantastic snow scene in the winter. Let's enjoy the scenery of Lake Towada on a pleasure boat.

Autumn Leaves at Lake Towada
The autumn leaves begin to change color in early October, and the best time is from mid-October to late October. The gradation of the indigo lake and autumn leaves is beautiful. The view from the observatory is recommended.

Lake Towada Snow Festival held in the Winter
Fireworks and lightup are held at the Lake Towada Winter Story event held in February every year. There are lights in the snow scene, and is fantastic. There are other fun events, and is crowded with many people.

Lake Towada Cruise where you can Fully Enjoy the Scenery of Lake Towada
There is the Lake Towada Cruise in operation on Lake Towada. There are two excursions and sails every 30 minutes to an hour. The journey takes about 50 minutes. The price is 1,430 yen for adults and 720 yen for children (changed from 10/1). Business hours are from 8:00 to 16:30 (closed from mid-November to mid-April).

Spot Information
Spot name: Lake Towada



Street Address: 486, Okusetowada Lakeside, Towada City, Aomori Prefecture
Access: Tokyo Station → [Shinkansen] → Shin-Aomori Station → [JR] approx. 5 minutes → Aomori Station → [Bus] approx. 3 hours → Lake Towada ... approx. 15 minutes on foot
Wi-Fi: Available
Language: Only Japanese
Ticket: At the counter, internet
Credit cards: No credit cards accepted
Lake Towada View Hotel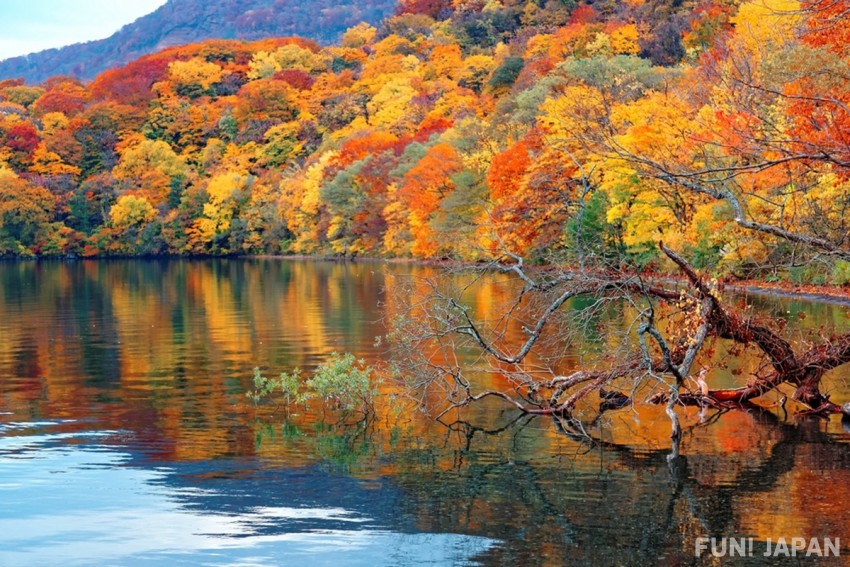 The recommended points for staying at Lake Towada are the natural scenery and quiet environment. There are a number of hot spring hotels and resort hotels in Lake Towada, mainly from the tourist base of Lake Towada to Akita Prefecture. The view of Lake Towada in the evening and early morning is very wonderful, so it is recommended to enjoy the view while soaking in a hot spring.

How to Get to Lake Towada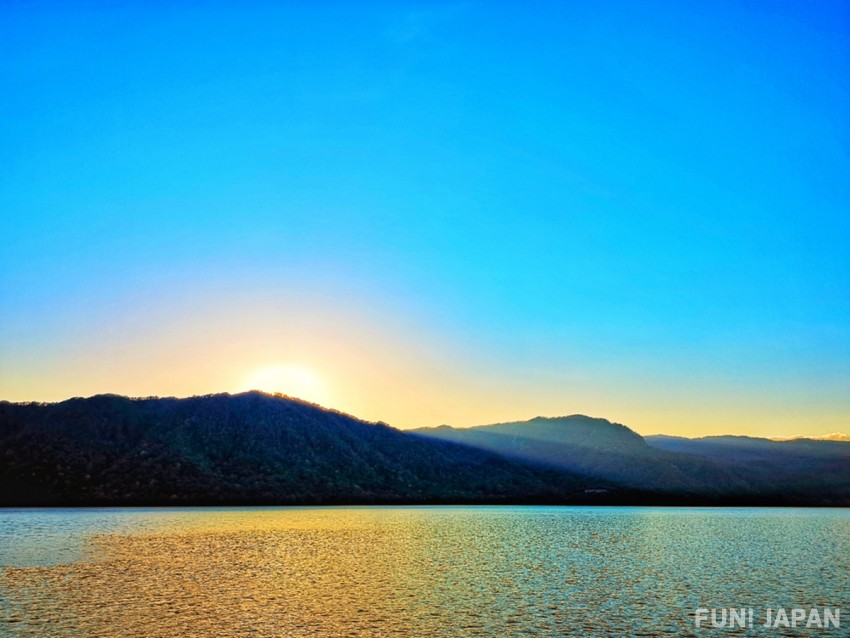 To access to Lake Towada from Tokyo, take the Shinkansen from Tokyo Station (approximately 3 hours and 20 minutes) and get off at Shin-Aomori Station. Transfer from Shin-Aomori Station to JR (about 5 minutes) and get off at Aomori Station. From Aomori Station, take the Mizuumi-go but to Lake Towada for about 3 hours and get off at the final stop. About 15 minutes on foot from there.

[Survey] Traveling to Japan
Recommend