Bitchu Takahashi, Bitchu's Little Kyoto and its Beautiful Sky Mountain Castle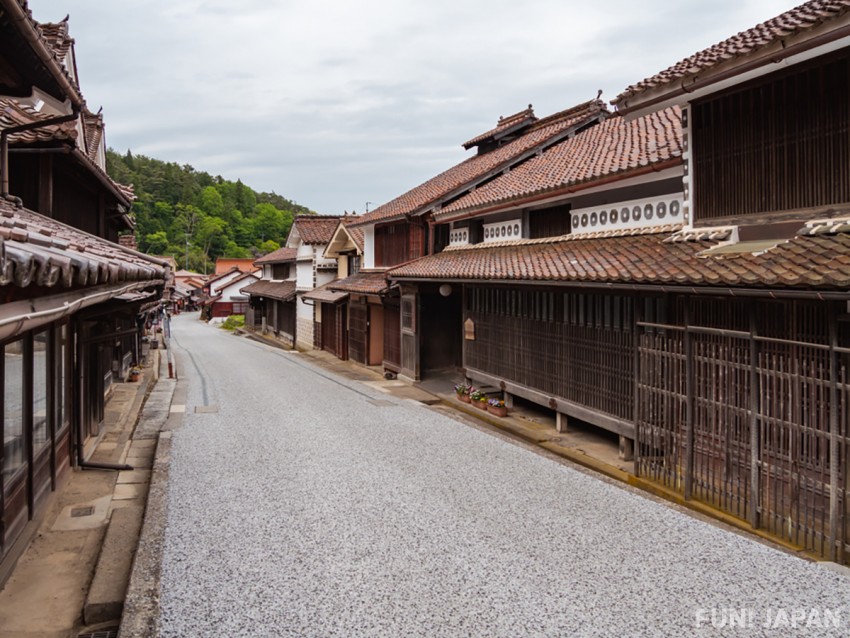 Bitchu Takahashi is located in the middle of the western part of Okayama Prefecture in Japan, it points towards Takahashi City. It houses the famous mountain castle "Bitchu Matsuyama Castle" as well as various shinto shrines and other historic landmarks and buildings. There are many old-style streets here including  "Bitchu's Little Kyoto" which is an area with great style.
About Bitchu Takahashi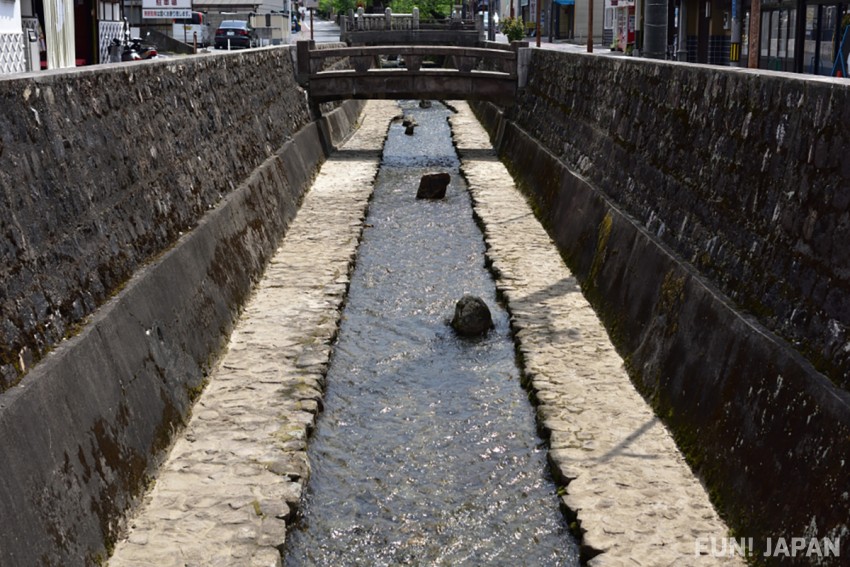 Bitchu Takahashi is a place located in the basin between various mountains which are called Gagyuzan, Keisokusan, Mount Atago, and the Kibikogen (highland). In the center of the basin the Takahashi river flows, and on either side the Kibikogen extend outwards. Furthermore, from around the middle of the 1100s, it has held history as one of Okayama Prefecture's castle towns in the middle of the west.

The average temperature here throughout the year is around 14 degrees Celsius. Another characteristic of this place is that it is usually covered in fog. However rest at ease knowing this fog will not affect your viewing experience of the town! Thanks to these things you can visit here whenever you like and get the same experience.
Bitchu Takahashi's Places to see and Things to do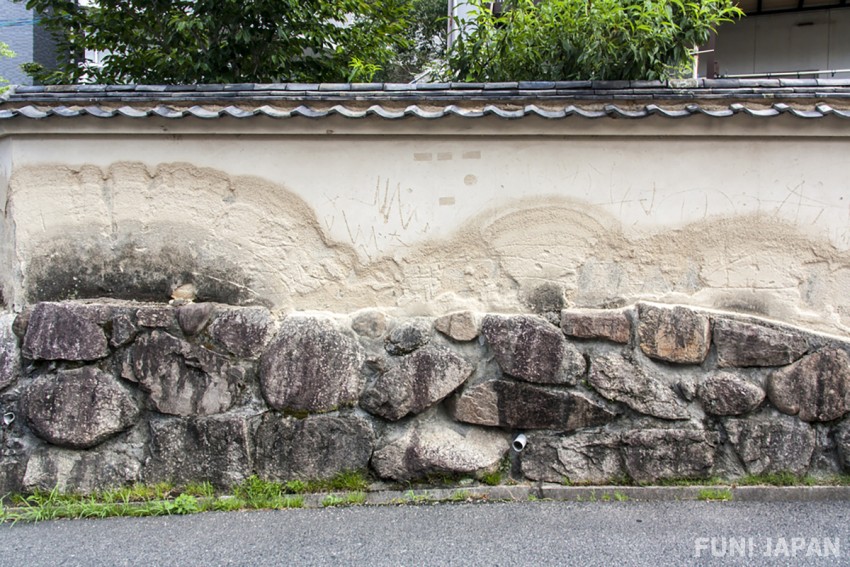 There are 9 areas including the main town in front of JR Bitchu Takahashi Station. I would like to introduce 2 areas within these 9 which are particularly good for tourists to visit.
Bitchu Matsuyama Castle, Bitchu Matsuyama's Town and Its Tourist Locations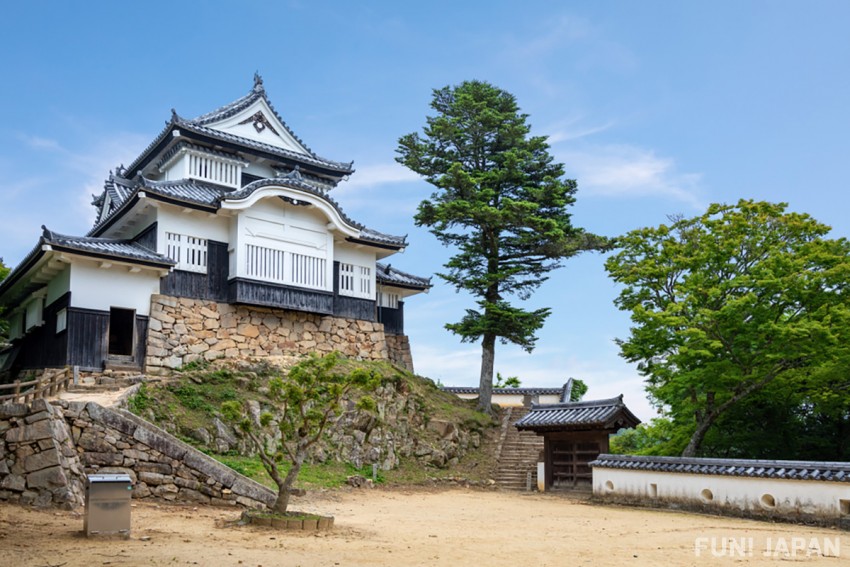 In the town there are various tourist spots including Buddhist shrines and samurai residences, gardens and viewing platforms among other things. Just as an example, if you would like to see what is known as the symbol of Bitchu Matsuyama, the castle covered in the clouds, "Bitchu Matsuyama Castle", you can visit the "Unkai Viewing Platform" where you can look out onto the castle. Please be aware that the only time you might be able to see the castle covered in clouds is from the end of September to the start of April.
Make sure to also check out the town! There is a roadside of trees made up of beautiful willows and cherry blossom, the "kouyagawa-bikan" area, as well as over 250 meters of samurai residences in the "Ishibiyacho Furusato Village". 
Nariwacho Fukiya, a Town That Flourished on Copper and Red Iron Mines Still as it was
Nariwacho Fukiya is a town that holds a lot of history and prospered on things such as copper and red iron mines. It's biggest tourist attraction has to be the "Fukiya Furusato Village". With red-stone roof tiles, they build their buildings using a red iron material which creates a beautiful townscape that is popular for tourists.
Furthermore, there is the "Sasaune Koudo" as well as the "Bengara-kan" which is a factory both hold a lot of history about both the town and how they worked. The location is also famous for a film as it is where the "Hirokane Residence" is located.
Food & Restaurants in Bitchu Takahashi
In BitchuTakahashi, one of the more famous dishes is its "Indian tomato yakisoba". It is a curry flavored yakisoba with a tomato sauce using locally grown produce.
If you want to try out this Indian tomato yakisoba, some Japanese dishes, Chinese dishes or maybe even sweets, then your best place to go is towards the JR Bitchu Takahashi Station. There are many different restaurants here for you to try out!
Hotels & Inns in Bitchu Takahashi
There are a few different facilities in the various areas within Takahashi City. One of those is the JR Bitchu Takahashi Station, which has comparatively more hotels and facilities readied.
No matter where you stay within Bitchu Takahashi the prices are usually the same. Staying at a hotel typically costs between 5,000 - 7,000 yen per night, whilst a ryokan (traditional Japanese inn) will cost you around 13,000 yen for a night with 2 meals included. (As of September 2019)
How to get to Bitchu Takahashi
When heading to Bitchu Takahashi, the easiest way is to take the JR Sanyo Shinkansen heading towards Okayama Station. From Okayama you can ride the JR Hakubisen, if you get on the limited express it will take around 35-40 minutes to reach Bitchu Takahashi Station, if it's a normal train then around 1 hour.
Also, a lot of the great tourist spots are within the city so it can also be a good idea to make use of the local bus services when travelling around.
Spot information
Spot name:JR Bitchu Takahashi Station
Street address:1317-2 Asahimachi, Takahashi, Okayama 716-0039
Access:JR Okayama Station→[JR Hakubisen]Approx.35~40 minutes→JR Bitchu Takahashi Station
Wi-Fi:Available(You can use free Wi-Fi in the Takahashi City Library)
Language:English(Depends on which area / location)
Ticket Purchase: At stations
Credit cards:VISA, MasterCard, JCB, AMERICAN EXPRESS, Diners Club International(Depends on which area / location)
[Survey] Traveling to Japan
Recommend