Take a Stroll Through the Streets near the Kurashiki Canal of Okayama, Japan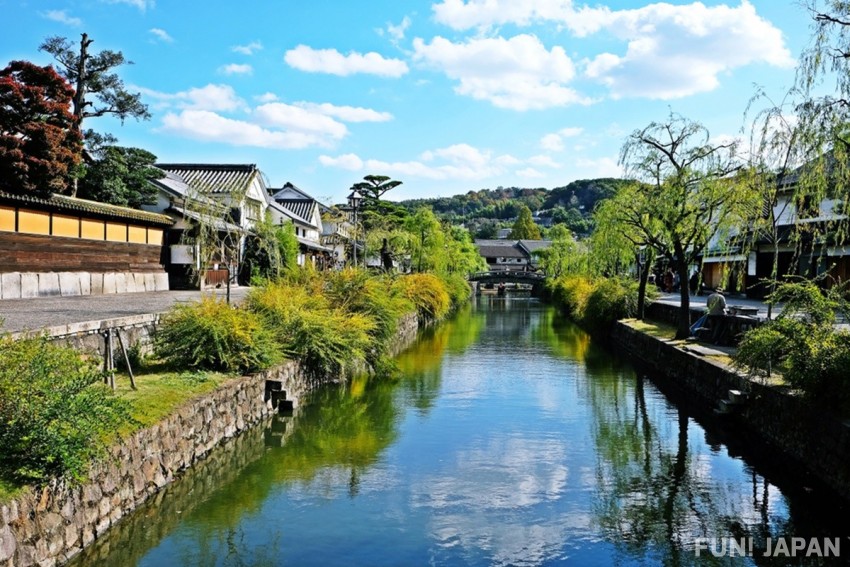 Japan's Okayama prefecture is home to the Kurashiki Canals, an area which has many traditional Japanese structures and white plaster buildings. The scenery along the river of Kurashiki has a retro-modern atmosphere, bringing many tourists to this spot. Old buildings around town have been remodeled as charming cafes, galleries, and other types of shops.
The Kurashiki Canal Area in Okayama, Japan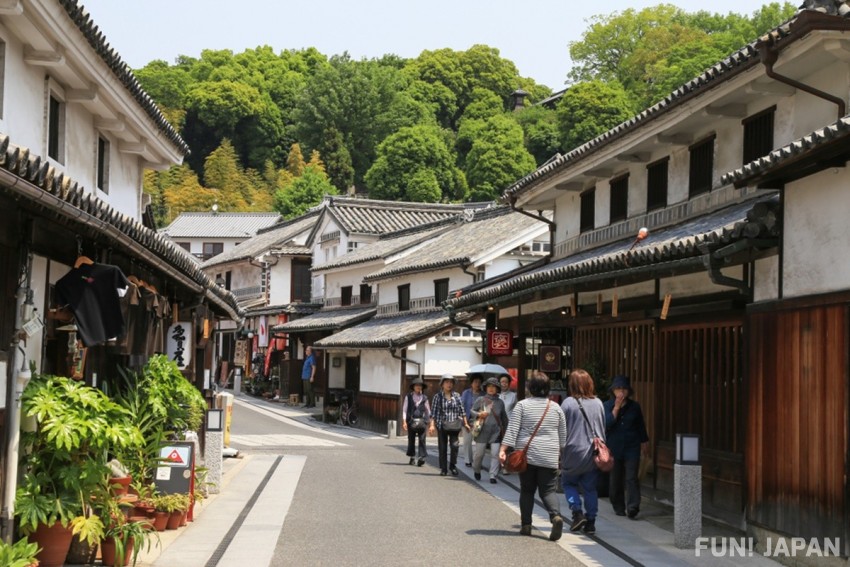 You will find old, traditional buildings filling the entire town with a lively atmosphere in the area around Kurashiki Canal. You can see Western style buildings among the many Japanese style buildings. Many of the old homes within the town have been rebuilt into different shops like galleries, cafes, souvenir shops, and many other appealing shops. The harmony between Western and Japanese styles, the mix of retro and modern gives this town a unique sense of calmness to its atmosphere.

The History of the Kurashiki Canal Area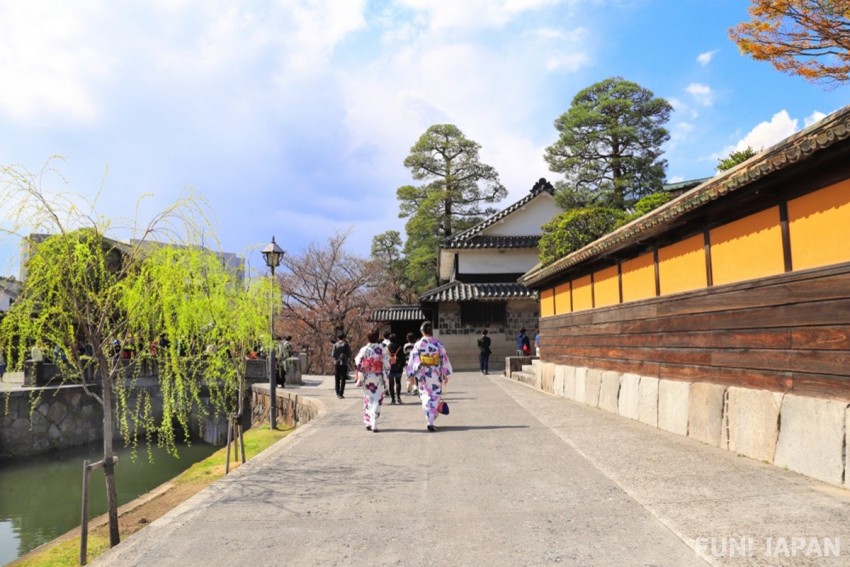 "Kurashiki" is an area with abundant land and warm climates. Since days of old this town has been an important spot for transit. The Kurashiki River was used as a canal because it is a tributary river to the Takahashi River. The river ports brought together many people of trade and warehouses began to be built, allowing the accumulation of many of the goods in the area and ultimately turning the area into a center of commerce. During the Edo Period, large scale rice fields were created leading to even further development. From the Meiji Period onward there was a decline in transportation by water, however with many merchants being active in the area the economy was able to recover and the town was maintained.
The Highlights of the Kurashiki Canal Area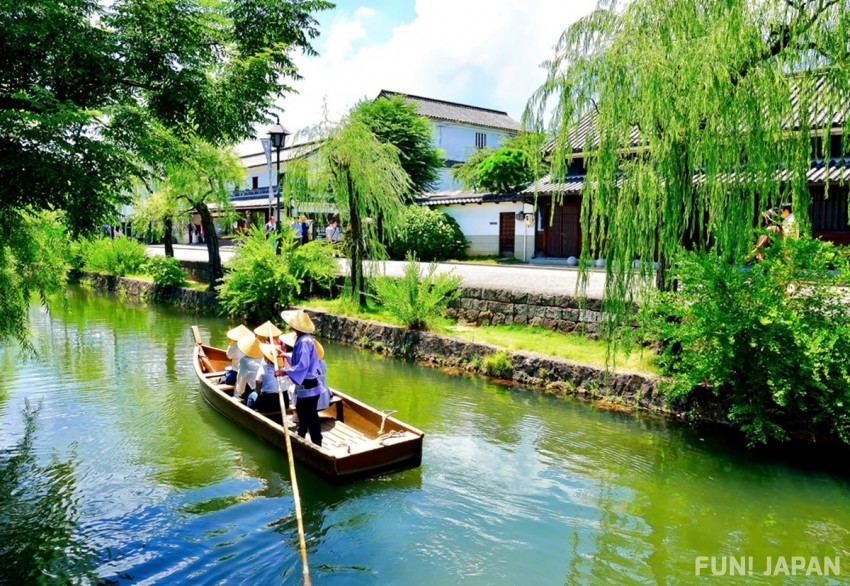 The highlight of the Kurashiki Canal area is the street scenery of traditional white walled buildings. You can also experience a mini cruise though the Kurashiki River. If you enter the alley ways after passing through the riverside streets that fill with tourists, you can find the relaxed atmosphere of the town just like the olden days. The streets of Hon-cho (main town) and Higashi-cho (east town) just a street away from the riverside provide a calm area where you can enjoy a peaceful time. There you can find the old town the way it always has been, along with the remodeled buildings where you can enjoy cafes and galleries.
How to Access the Kurashiki Canal Area of Okayama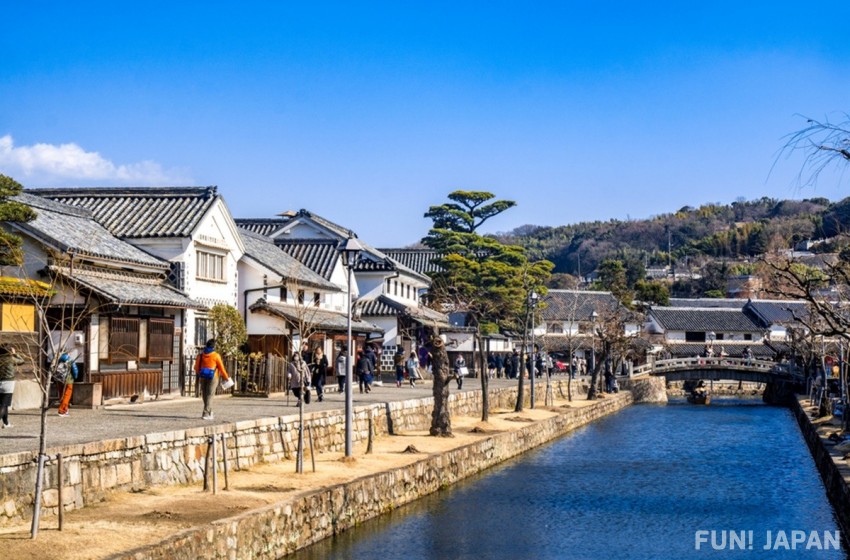 To access the Kurashiki area from the Tokyo area, from Tokyo Station take a Shinkansen bullet train (approximately 3 hours) and arrive at Okayama Station. From Okayama Station ride the JR trains (about 17 minutes) to Kurashiki Station. From the station it is about a 13 minute walk. 

Spot Information
Spot name:Kurashiki Station Tourist Information Center



Street Address: Aichi 1-7-2 Kurashiki, Okayama

Access: Tokyo Station→(Shinkansen bullet train - 3 hours) →Okayama Station→(JR line 17 min.)→Kurashiki Station



Wi-Fi :Available
Language:English

Hours: 9:00~18:00 (Open year round)




Coin Locker: Available 9:00~18:00 (Day use only)
[Survey] Traveling to Japan
Recommend