Ozu, A Historical Area of Ehime Prefecture in Japan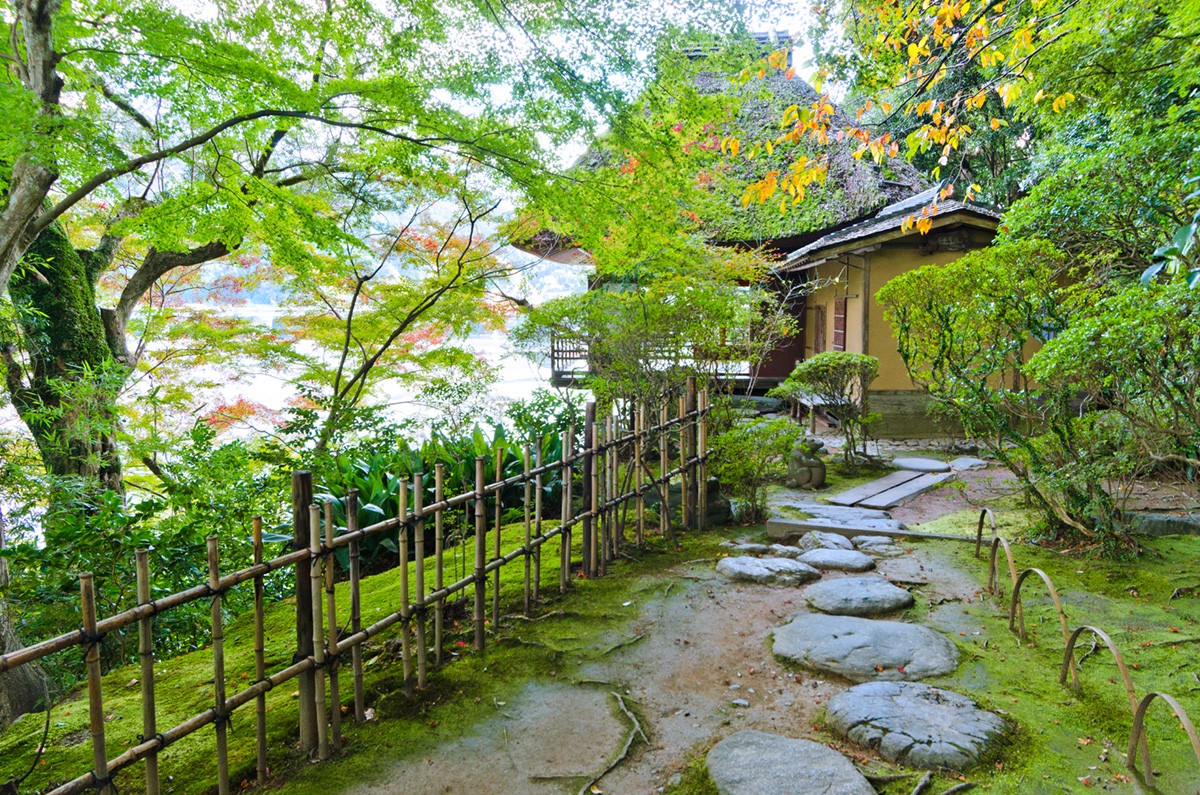 Ozu is located in the western area of Ehime prefecture, the area has an old townscape that centres on Ozu castle where you can feel its history. Moreover, the area is blessed with natural scenery such as the Hijikawa river running through the central area and the ocean and mountains.

 In addition, one feature is its famous local food such as "Hijikawa Ramen" and "Ozu no Imotaki" (like a hotpot).
About Ozu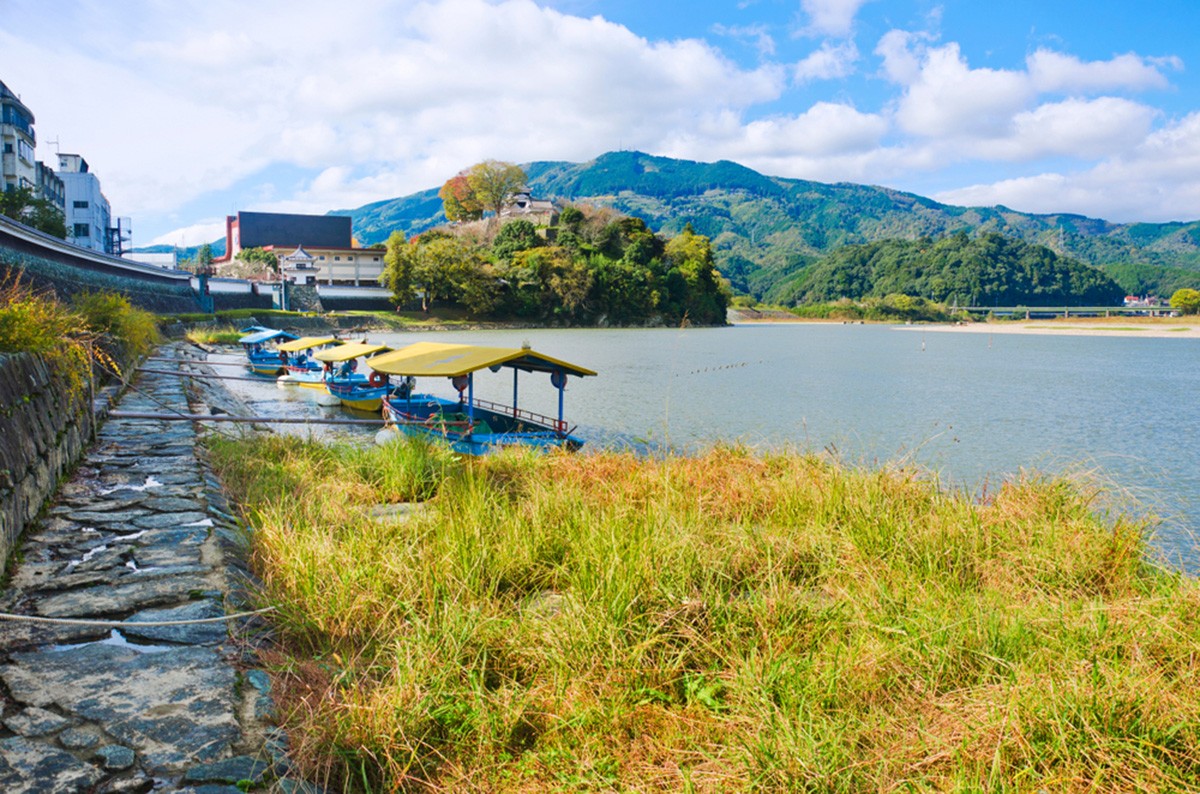 The Ozu tourist area is split into 4 areas, along the Hijikawa river basin, Kawabe area, Hijikawa area, Ozu area and Nagahama area. In the upper basin in Kawabe and Hijikawa area there are woodlands, but in the middle basin in Ozu area, the city area spreads out centring on Ozu Castle. In Nagahama area in the lower basin, the land faces the sea and there is a fishing harbour. 

Furthermore, Hijikawa is famous for their cormorant fishing in the summer every year, where the old Japanese fishing industry used cormorants to catch fish. 

Things to See and Do in Ozu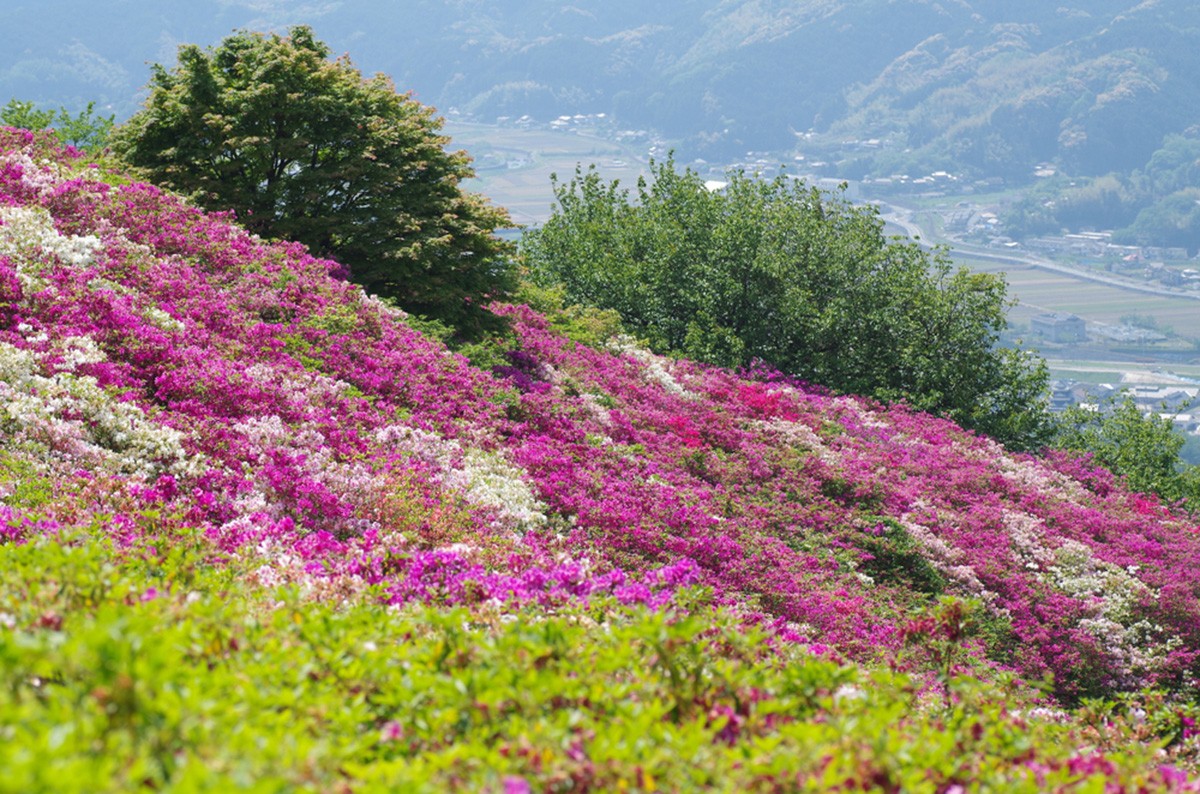 In Ozu, there are famous sightseeing spots in each area such as historical spots and spots with beautiful scenery. Here, we will introduce our recommended spots in each area
Beautiful Nature in Kawabe Area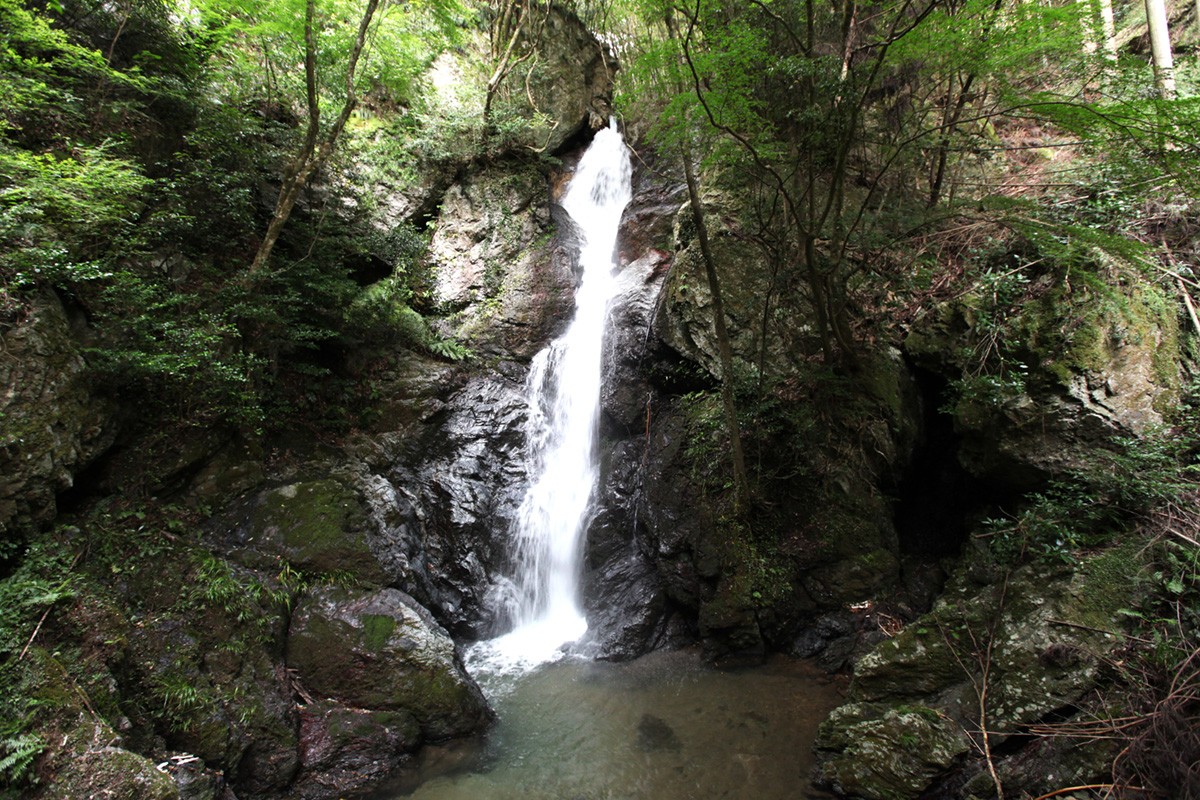 In Kawabe area, you can see 8 wooden bridges with roofs which is rare in Japan, and other sightseeing spots such as a museum where you can experience the history of Kawabe.

Particularly, the beautiful scenery with the traditional, roofed wooden bridge, forests and mountain streams is a must see. Furthermore, among the 8 bridges, you can see the splendid scenery of the 15m waterfall "Sanbaidani waterfall" right in front of your eyes from the "Ryujin bridge.

Hijikawa Area 
Hijikawa area has famous spots with flowers every season. There are many types of flowers especially in spring. For example, at Kanogawa dam 3,000 cherry blossoms bloom, and at Maruyama park around 3,000 Hymenanthes Rhododendron and a variety of other species of flower bloom. 
Also, there are cultural facilities such as a wind themed museum "Kaze no Hakubutsukan" and the Utamarokan where the wood carvings by Ukiyo-e artist, Kitagawa Utamaro , are displayed. 
Ozu Area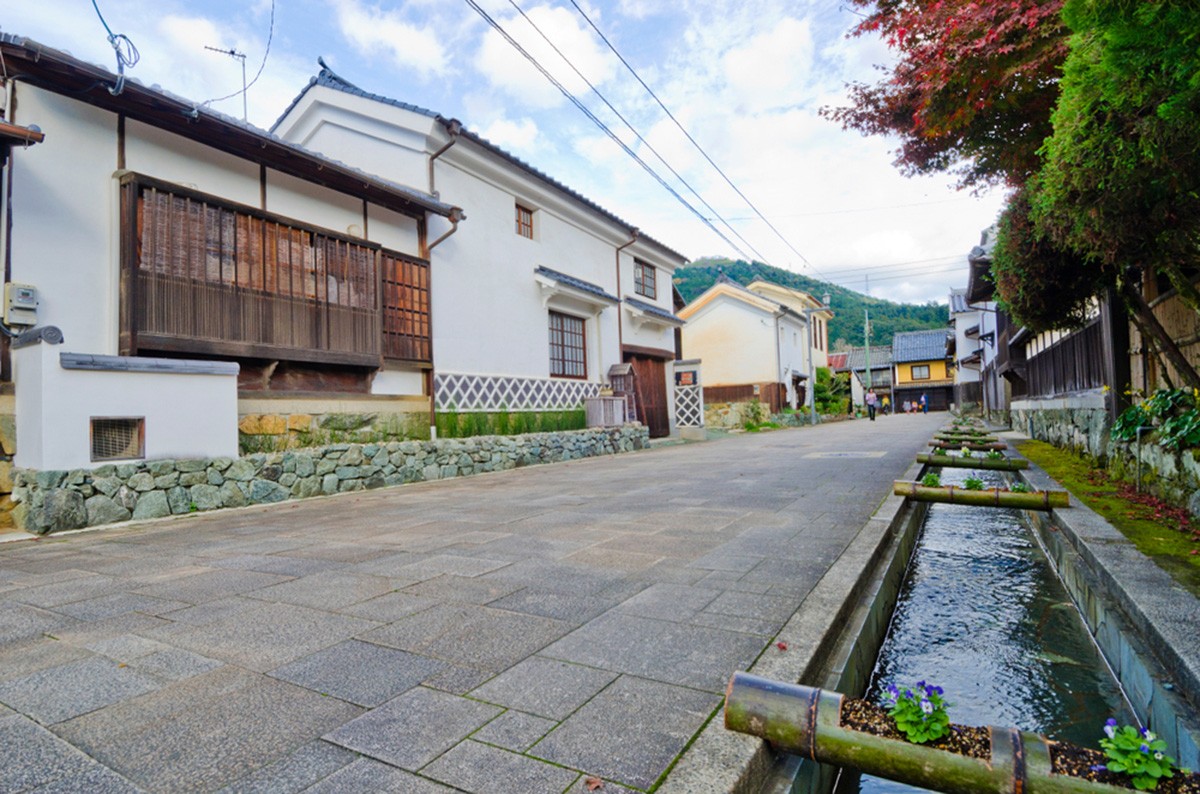 In Ozu area, you can walk around Ozu Castle and the townscape that retains its castle town appearance. Firstly, Ozu Castle's impressive, 4 layered, restored castle keep with 4 floors is impressive. There are also 4 currently existing buildings which were established for surveillance and defense that are designated national Important Cultural Assets. 
Furthermore, in the area around Ozu Castle, historical buildings such as Samurai mansions and merchant houses are lined up. 
Nagahama Area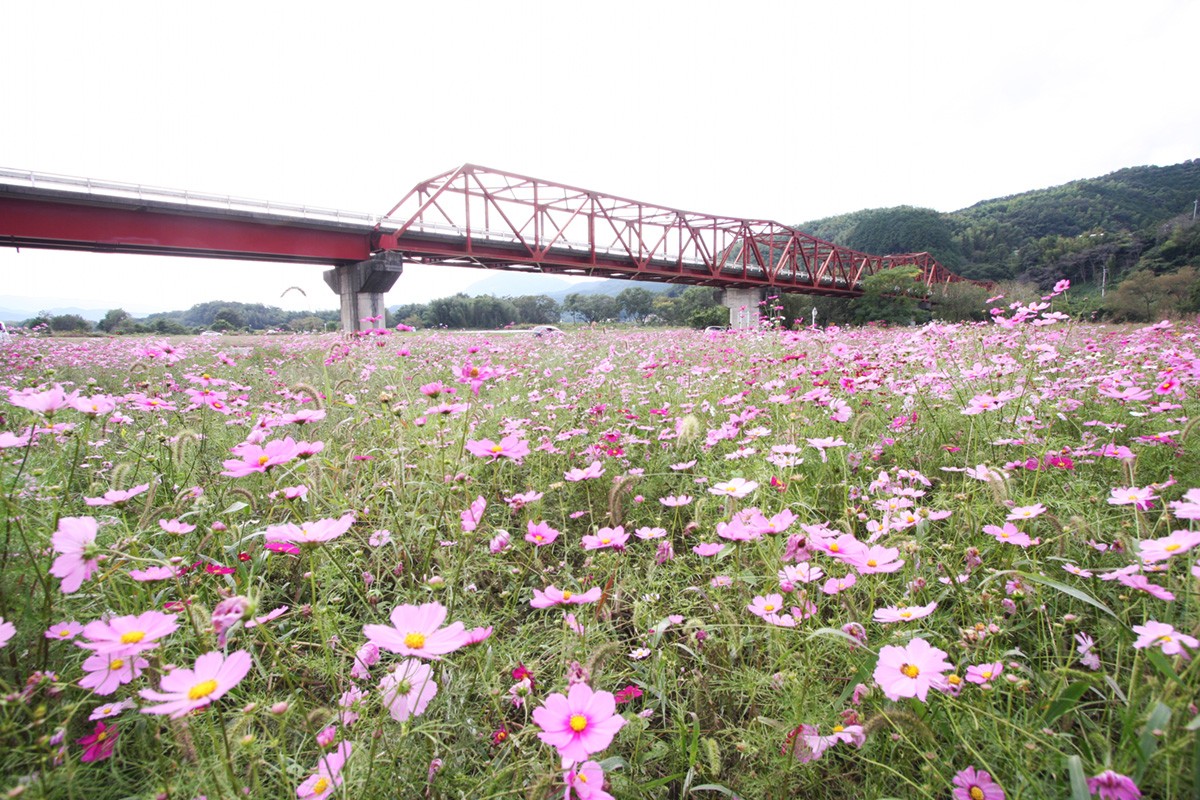 In Hijikawa area, there are various historical spots such as shrines, temples, former residences with traditional architecture and parks. 

Among these, the Nagahama bridge is a must see. The impressive, red coloured bridge is called by its nickname "Akabashi" (red bridge). Usually, you can walk across it and you can watch it open and close at 1pm at weekends and public holidays. Moreover, in the summer nights the whole bridge is coloured with illuminations, so this scenery can only be seen in this season. (Information as of August 2019)

Food and Restaurants in Ozu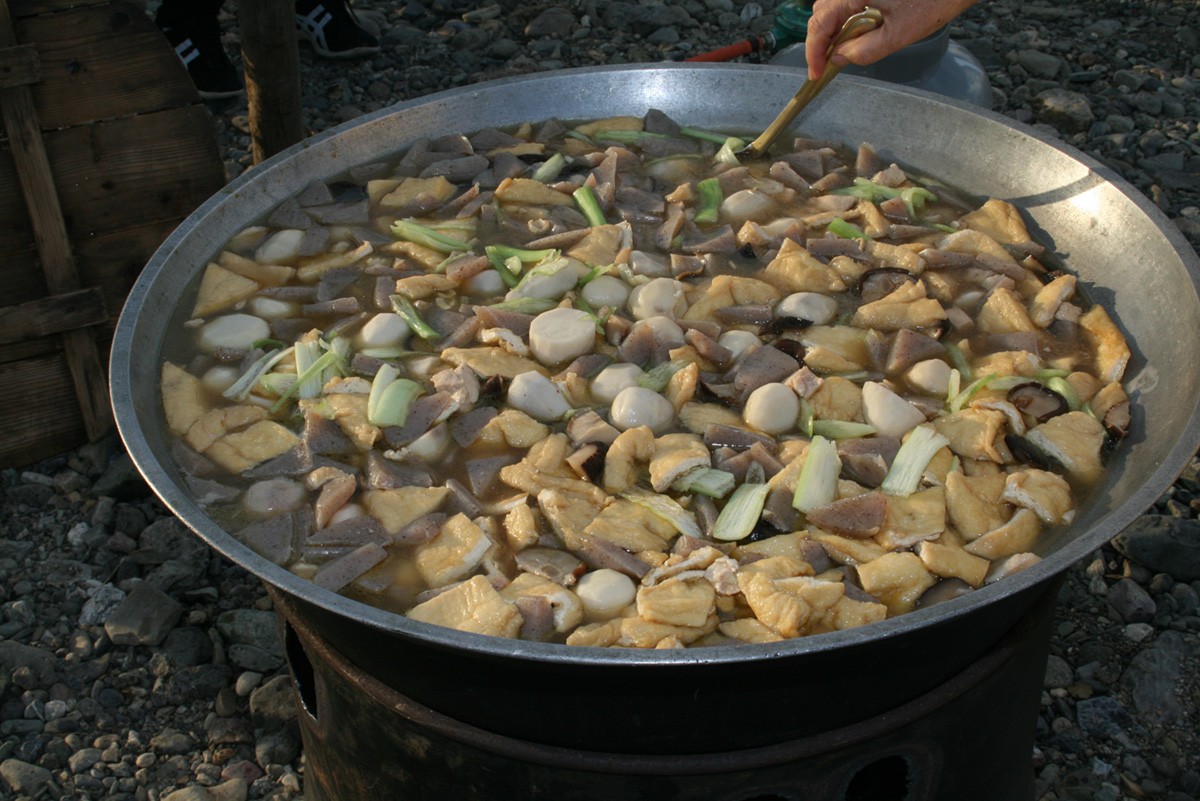 In Ozu, there are a variety of famous local dishes such as "Ozu Imotaki" which is Taro potatoes, Konyaku and chicken boiled together, and dishes using special products such as chestnuts and river fish. Another recommended dish is Hijikawa town's local ramen "Hijikawa Ramen". An excellent, delicious dish made with thin noodles boiled in water from Hijikawa river and the aftertaste is a refreshing soup. 

Moreover, there are many places to eat and drink in each area, but the Ozu city area in particular has many of them gathered together, 
Hotels and Japanese Inns in Ozu
The amount of accommodation or the features of the accommodation vary in each area. The Kawabe area has accommodation dotted along the stream. There are unique accommodation facilities such as recreations of traditional style lodges and closed down schools being used as accommodation. In the Hijikawa area there are many Japanese style lodges and hot spring lodges surrounded by lushly green nature. There is a lot of accommodation in the Ozu area and there are even lodges available at around 5000 - 10,000 yen. The types of hotel include many accommodation specific economy hotels and there are also some Japanese Inns. In Nagahama area, there are guesthouses dotted along the coastal area, lodges that pride themselves on their cooking, and lodges with a long history. (Information as of August 2019). 
Access to Ozu 
The main sightseeing starting point for Ozu is JR Iyo Ozu Station in Ozu area. If you are heading out from Matsuyama City, the centre of Ehime, take the express train from "JR Matsuyama Station" and you will arrive at "JR Iyo Ozu Station" in about 35 minutes. Furthermore, the tourist information center in the station has English-speaking staff and tablets equipped that can be used for interpretation and translation services, so it is best to stop by and get information.

In addition, since each tourist spot is far from "JR Iyo Ozu Station", it is best to use the train, the bus called "Gururin Ozu" that circulates in the city centre, or the Iyotetsu route bus

Spot information
Spot name: Ozu (JR Iyo Ozu Station)

Street address: Nakamura, Ozu City, Ehime Prefecture 795-0054



Access: Matsuyama Station → [Express Train] about 35 minutes → Iyo Ozu Station
Wi-Fi:Available(Ehime Free Wi-Fi)
Language:English, Chinese, Korean
Credit cards:VISA, MasterCard, JCB, AMERICAN EXPRESS, Diners Club International
[Survey] Traveling to Japan
Recommend