Ueno Castle: Japan's Tallest Stone Wall is in Mie Prefecture. Did a Certain Celebrity Also See it?!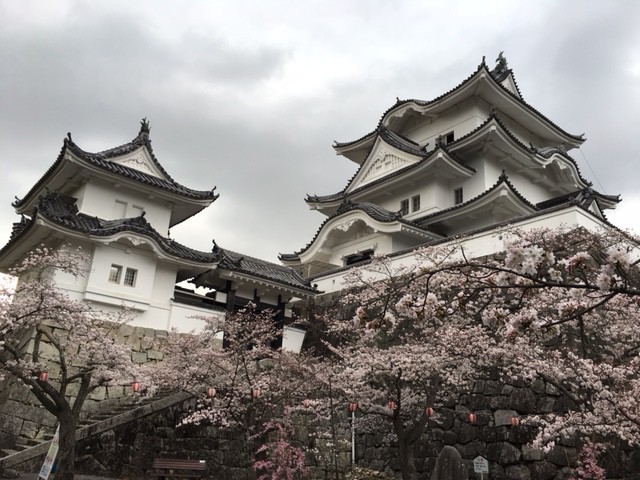 In spring, when the cherry blossoms are in full bloom, there are many cherry blossom viewing events. I went to Iga Ueno Castle in Mie Prefecture. It's not a particularly big castle, but it has the tallest stone wall in Japan!

What Kind of Place is Ueno Castle in Mie Prefecture?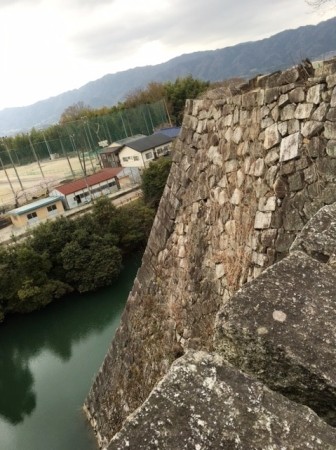 It's quite scary, looking down from the top... Thrilling! It's especially frightening because there's no fence.

If you glance at the signboard near the wall, you'll find it lacking a bit in confidence. "First and second" tallest? What do they mean by that?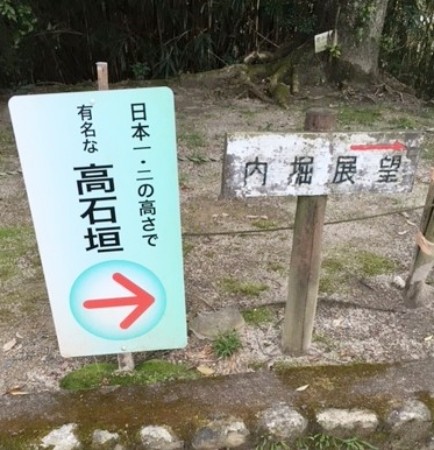 So, is it the tallest wall in Japan, or the second tallest?

But rest assured. There are multiple pamphlets about Iga that claim "the most famous stone wall, built by master castle builder Todo Takatori, is the tallest in Japan at 30 meters tall!", so it is the tallest in Japan!
Near Ueno Castle is the High School a Certain Big Japanese Artist Attended!
This is the view from Iga Ueno Castle. That's right! You can see Ueno High School, which both the popular Japanese musician Ken Hirai  and actor Kippei Shiina attended. That white building you can see beyond the castle in the photo below is the school. The school is very highly academically ranked, as well.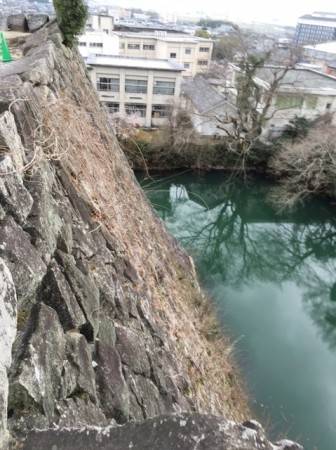 Perhaps they spent their high school days looking out on this stone wall. Not only is it a spot great for fans of Ken Hirai and Kippei Shiina, but the tallest stone wall in Japan is also worth a look.

Ueno Castle Event "Ninja Festival"
In spring, the annual "Ninja Festival" is held in Iga Ueno. There are people disguised as little ninjas and adult ninjas here and there, and it's a fun sight to see. It is also cute to see tourists from overseas trying out ninja poses.
Please try to become a ninja! Hanzo Hattori (Japanese samurai) would be thrilled!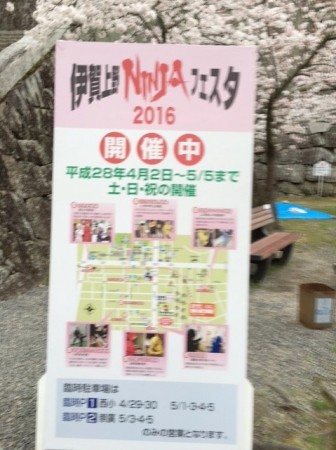 ↑ Sorry it's not focused...

Bonus: Iga's Mascot Character, Iga Gurio-kun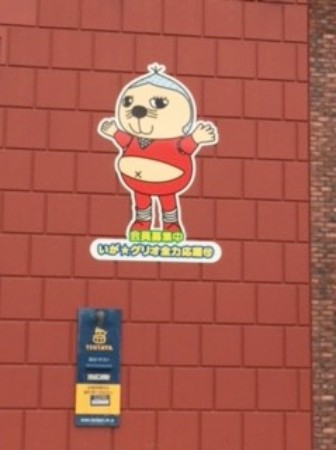 I personally love this kind of "so ugly it's cute" character, but I didn't see him around Iga often. Why? This picture is of Iga Gurio-kun, stuck to the wall of a Tsutaya.

Spot Information
Spot name: Iga Ueno Castle
Street Address:106 Ueno-marunouchi, Iga, Mie 518-0873
Access: Iga-ueno Station→[JR]About 7 minutes→Iga Railway Uenoshi Station…About 8 minutes walking distance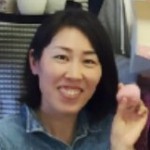 CHISAKO

OTONAMIE official reporter. A housewife brimming with curiosity from Aichi Prefecture. A Nordic walking instructor with a dream to hold Nordic Walking FIesta in Mie Prefecture. Mainly talks about travel, mountain, food, health, and traditional handicraft. 
OTONAMIE http://otonamie.jp/

*This website is equipped with Google Translate feature.
[Survey] Traveling to Japan
Recommend