Go to Ninja Kingdom Ise! There are Edo-themed Attractions in Mie Prefecture, Too!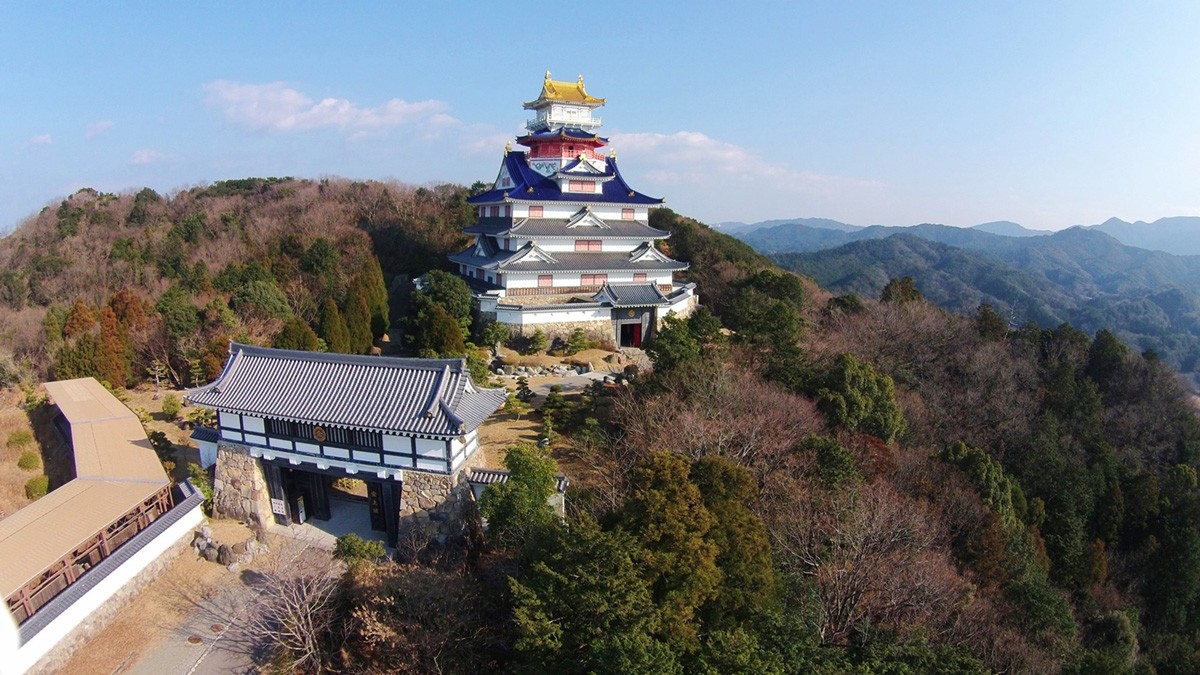 Tomoiki-no-Kuni Ise Ninja Kingdom (ともいきの国 伊勢忍者キングダム), also known as Ninja Kingdom Ise, is a historical theme park in Ise City, Mie Prefecture, where a castle town spreads out around a full-scale reproduction of Azuchi Castle. It is full of attractions, such as the challenge of a full-scale athletic course called the "Ninja Forest Adventure" in the mountains, theater plays such as ninja shows, and other attractions related to ninjas and samurai. There are also other facilities such as great restaurants and hot springs, so you should drop in when sightseeing in the area.
About the Edo-themed Ninja Kingdom Ise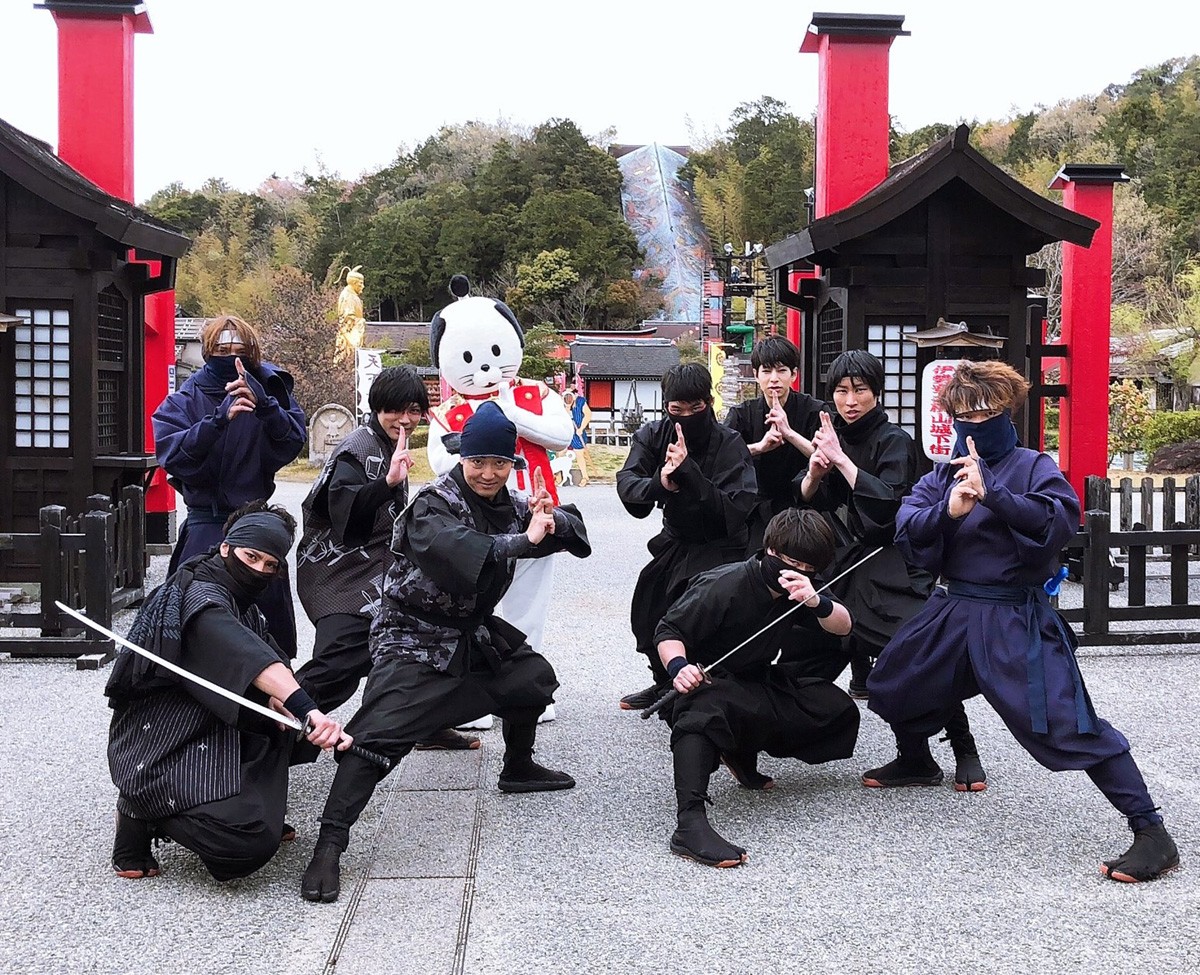 Ninja Kingdom Ise is divided into three main areas, or 'layers' around the central castle. The first, outermost layer is the busiest area, where games, attractions, theaters, restaurants, souvenir shops, hot springs, etc. are gathered. On the second floor, middle layer, there are ninja training and other facilities that offer hands-on experiences, and theaters. The third area is the majestic Azuchi Castle, itself. Currently, due to the renovation of Azuchi Castle, the third floor is not open to the public. (As of August 2019)
Ninja Kingdom Ise Highlights and Things to Do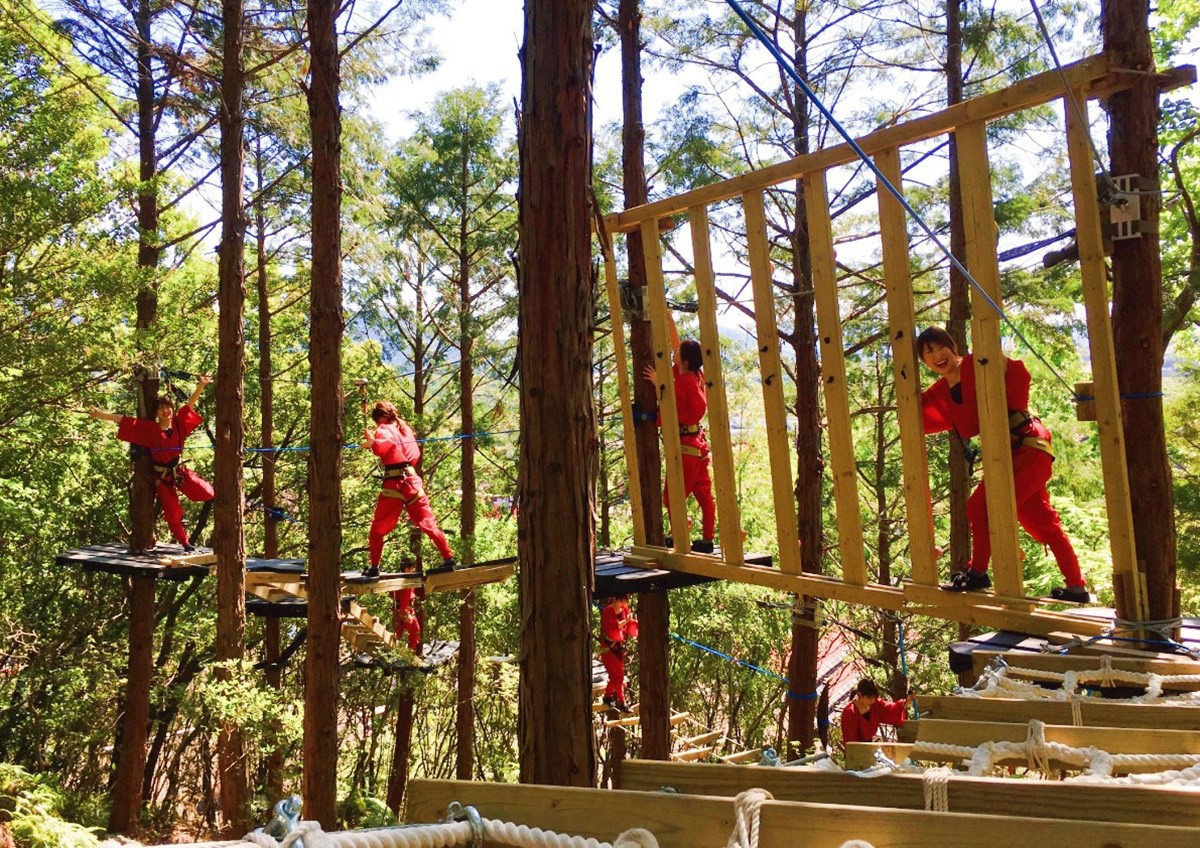 Ninja Kingdom Ise has a variety of attractions, but here are some of our recommended spots.

Games and Attractions Where You Can Experience the Old Japan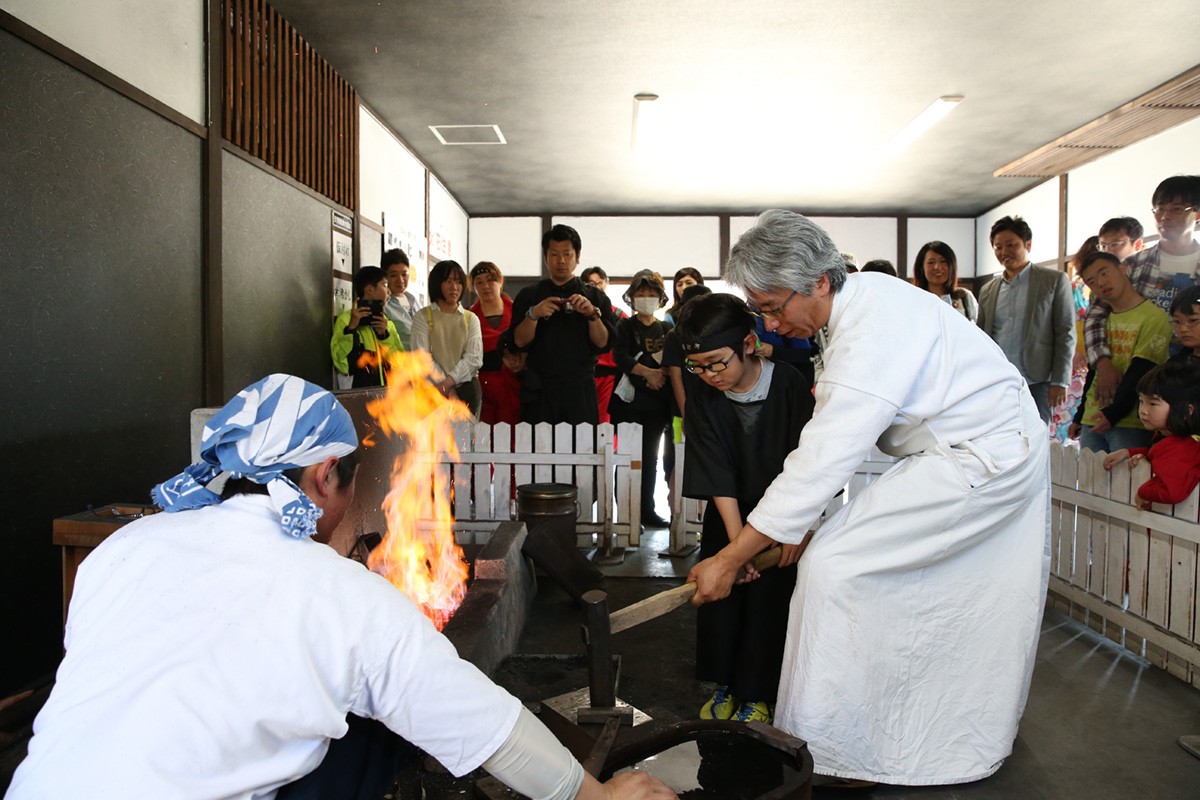 In the park, there are many ways to experience ancient Japanese culture: you can change into ninja costumes, practice with shuriken (Japanese weapon), yumiya (bow and arrow), and other weapons. You can also go through the Karakuri trick maze, watch a historical stage play, or watch a Japanese swordsmanship exhibition by a professional swordsman (Saturday and Sunday only).

Outdoor games and attractions are also popular. The Forest Adventure has 4 "Ninja courses", with a total length of 1,000 meters, where you can enjoy various obstacles, such as log walking, a zip line and other ninja training. There is also a "Real mystery solving game" that involves solving historical mysteries while exploring the park.
Walk Around the Castle Town in a Rental Kimono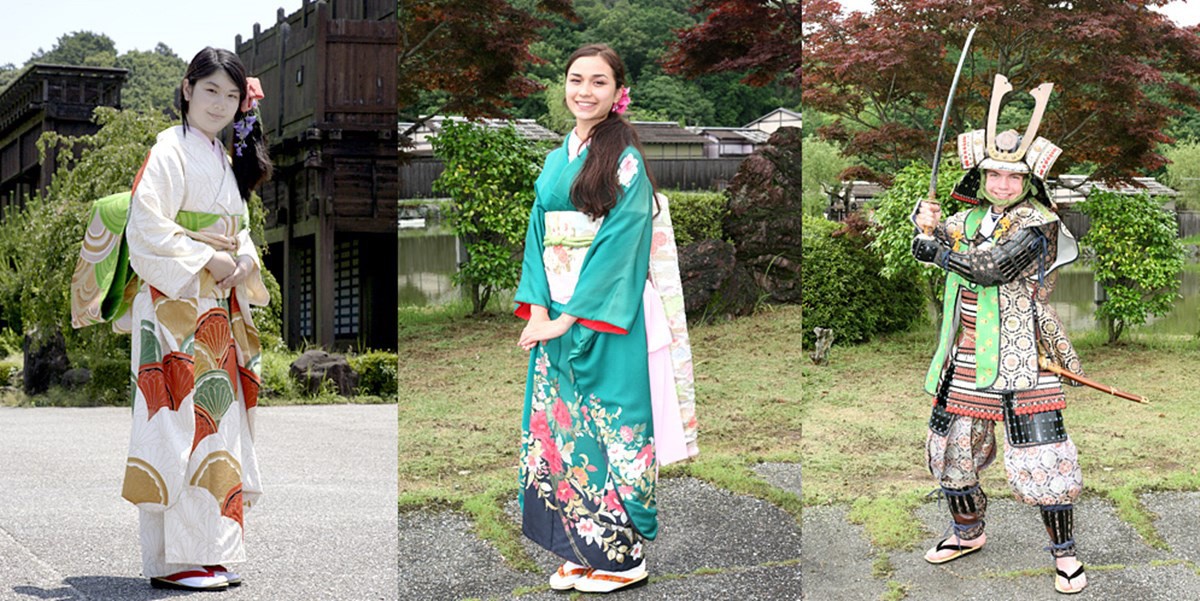 You can stroll around the park in Japanese clothing, such as ninja costumes and kimono that fit into the scenery of the castle town perfectly. Ninja costumes and kimono can be rented free of charge by presenting your park ticket (1Day passport).

In addition, for a separate fee, you can also rent full-fledged costumes such as armor or princess costumes at the "Transfiguration Studio". After having the costume staff dress you will like an actor, you can take a photo for your memorable trip!
Specialty Foods and Souvenirs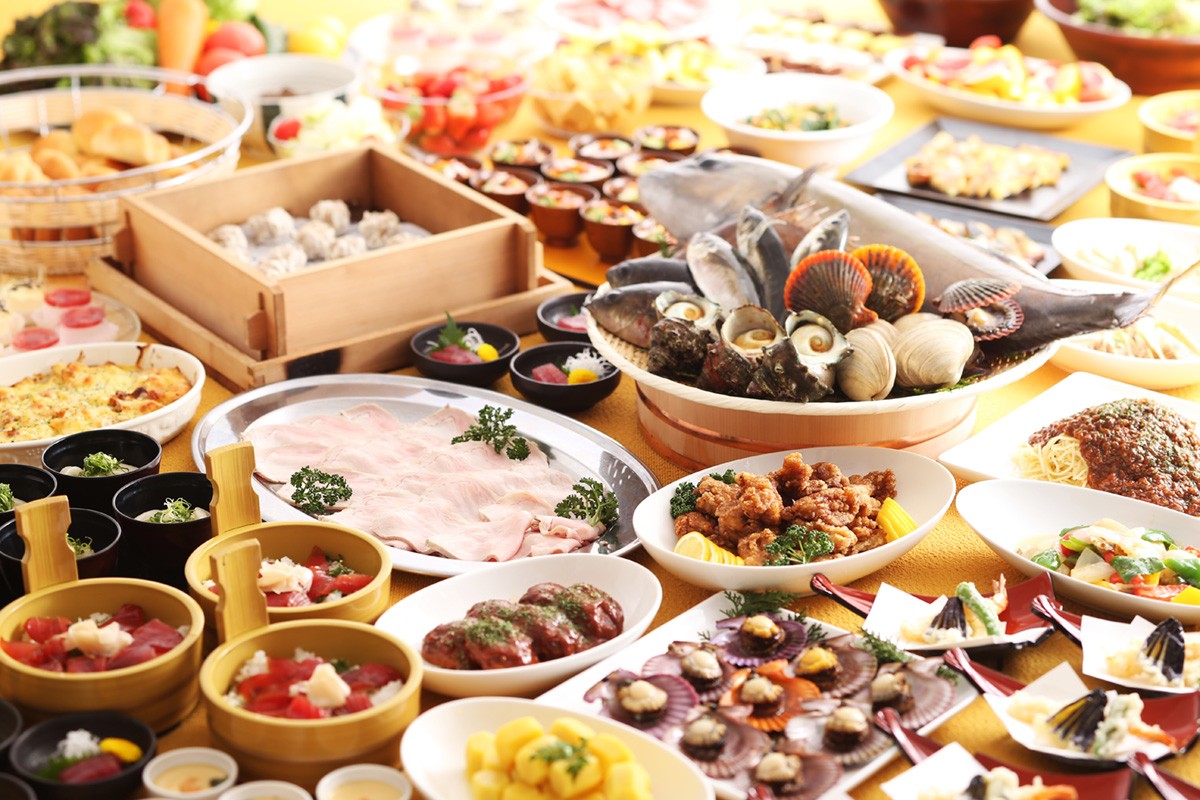 In the first layer of the park, you can enjoy dining and shopping at a variety of restaurants and souvenir shops in addition to the attractions. At the restaurants, you can eat local specialties such as Japanese barbecue made with branded beef from Mie Prefecture, grilled seafood from Ise, and the local specialty, "Ise udon".

In addition, all of the souvenir stores have a variety of original park goods, Ise-Shima pearls, Japanese sweets and Japanese miscellaneous goods. Check the shops out before you leave the park!
Business Hours and Tickets Fee of Ninja Kingdom Ise
Ninja Kingdom Ise is open year-round, from 9:00 to 22:00 (last entry is at 21:00). Games and attractions are open until 17:00. After 17:00, a part of the first layer is open for free and you can enjoy a free night theater (Saturday and Sunday), restaurants and hot springs. The restaurant's last order is at 20:00, and the last entry of hot spring facility is at 21:00.

When you enter, you buy a ticket (1Day passport) that can be used for everything other than restaurants and games that have prizes. The price is 4,900 yen per adult. (As of August 2019.)
Access of Ninja Kingdom Ise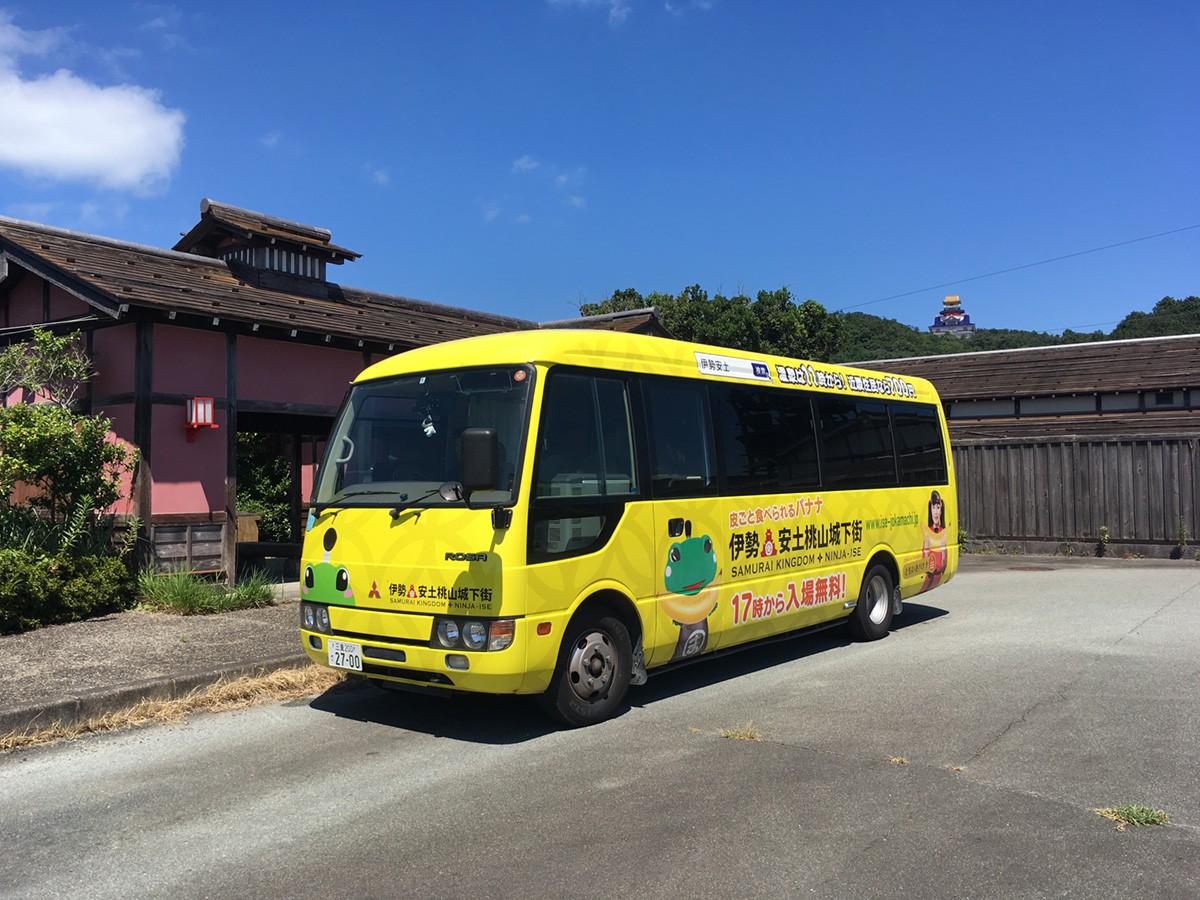 There are various ways to get to Ninja Kingdom Ise, but the most convenient is to take the Mie Kotsu "CAN Bus" from Iseshi Station on the Kintetsu Line. It takes about 30 minutes to get to Ninja Kingdom Ise, and after getting off, it is just a short walk to the main gate.

There is also a free shuttle bus from Kintetsu "Iseshi Station", which runs once in the morning and after 17:00 (the time that the Mie Kotsu "CAN Bus" has finished operation). To use the shuttle, please make a reservation by phone in advance (Japanese only.) (As of August 2019.)
Spot information
Spot name:Ninja Kingdom Ise (ともいきの国 伊勢忍者キングダム)
Street address:1201-1 Futamicho Mitsu, Ise 519-0603, Mie Prefecture 519-0603
Access:Iseshi station → [Mie Kotsu CAN bus] or [Free shuttle bus] about 30 minutes → Tomoiki-no-Kuni Ise Ninja Kingdom ... A short walk to the gate
Wi-Fi:Available(Free Wi-Fi MIE)
Language:English, Chinese, Korean
Ticket Purchase:At entrance, In convenience stores
Credit cards:VISA, MasterCard, JCB, AMERICAN EXPRESS, Diners Club International, UnionPay
[Survey] Traveling to Japan
Recommend