Shooting Flowers and Trees During Seasons at "Shimoda Park", Shizuoka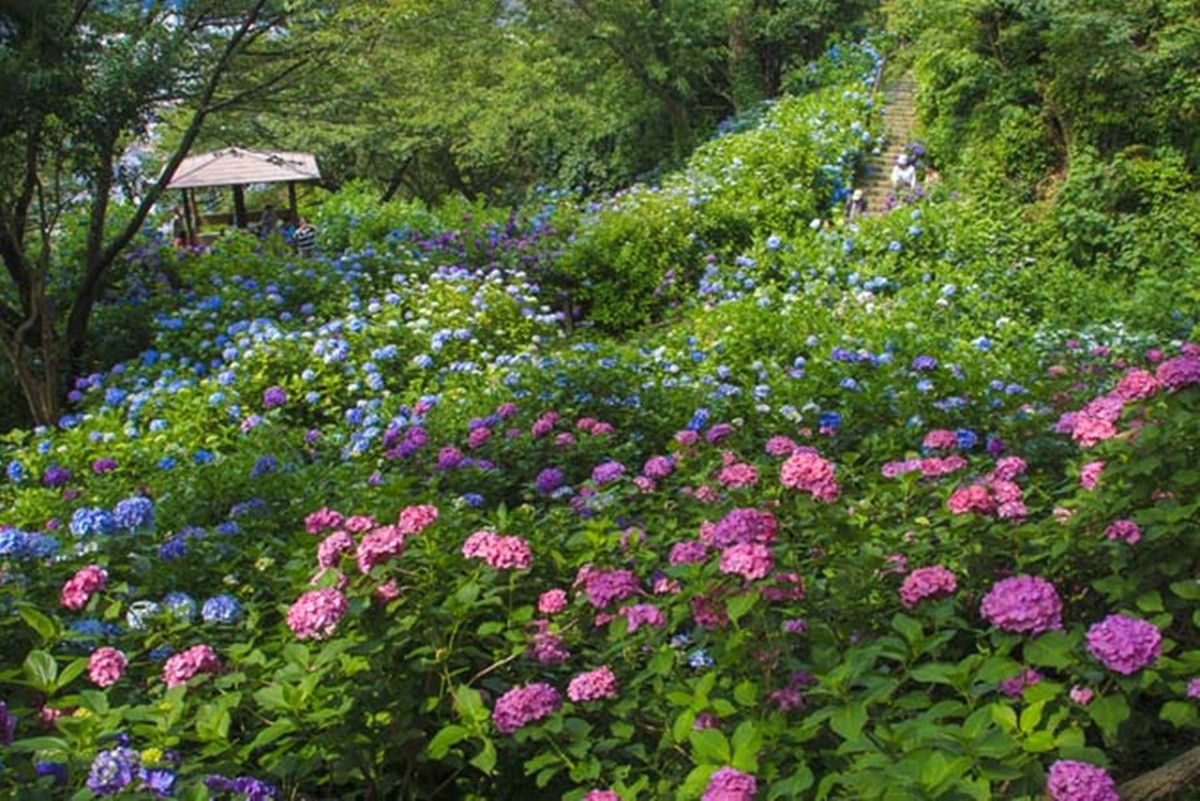 "Shimoda Park" in Shimoda city, Shizuoka is a wide park nice for watching flowers and trees with striking views during any seasons but particularly well known for its "Hydrangea Festival" in June every year. It is also a historical spot with remains of an ancient castle. What about a walk to soothe your spirit? 
Enjoying Flowers and Trees During Any Season at "Shimoda Park"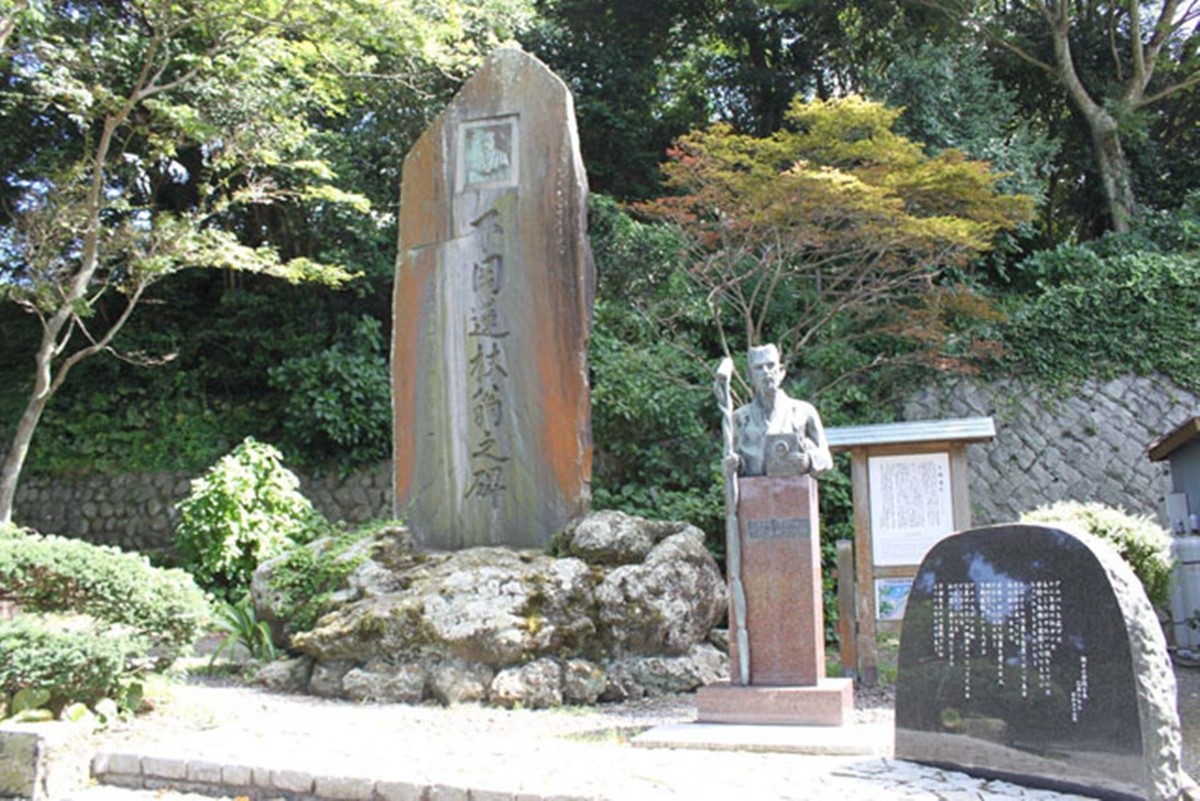 Shimoda Park is 300,000 m2 large and full of nature with flowers in different seasons and nice views of Shimoda port. The location was at where the Shimoda castle once located, and thus the park is also called Shiroyama (castle mountain) Park . There are also trails surrounded by plants- pine trees, cherry blossoms, azalea, and hydrangea…the park is especially famous for hydrangea- there are as many as 50 sorts, 150k plants and 3 million flowers! The "Hydrangea Festival" is held in June that attracts a huge number of visitors every year. Besides, there are spots to give a taste of the history of Japan like the open-country monument. Last but not least, please do not miss the observatory deck with a panoramic, nice view of the Shimoda port and Suzaki peninsula. 

The Hydrangea Festival at Shimoda Park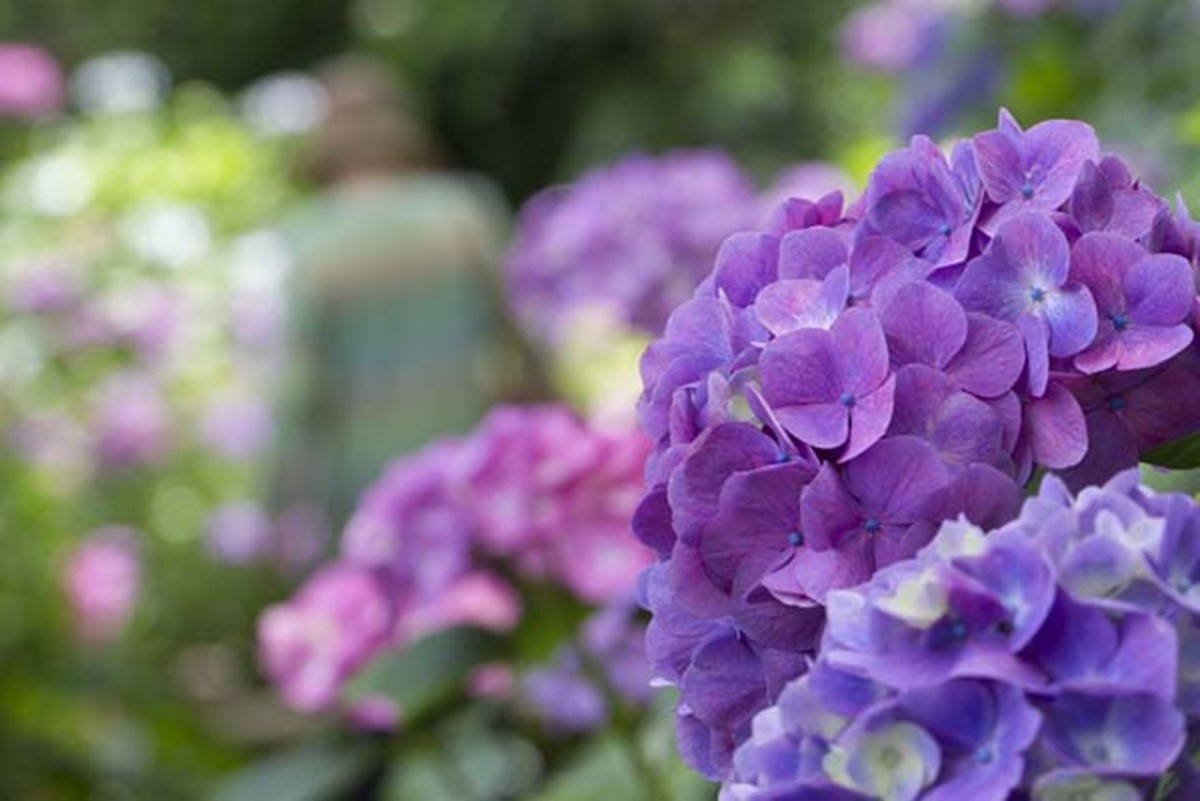 The "Hydrangea Festival" is held from 1st – 30th June every year in the season when the flowers bloom impressively here and there all around- 150k plants and 3 million flowers of over 100 kinds! There are also food stalls and traditional performance during the festival, which attract a lot of visitors every year.
Superb Views in "Shimoda Park"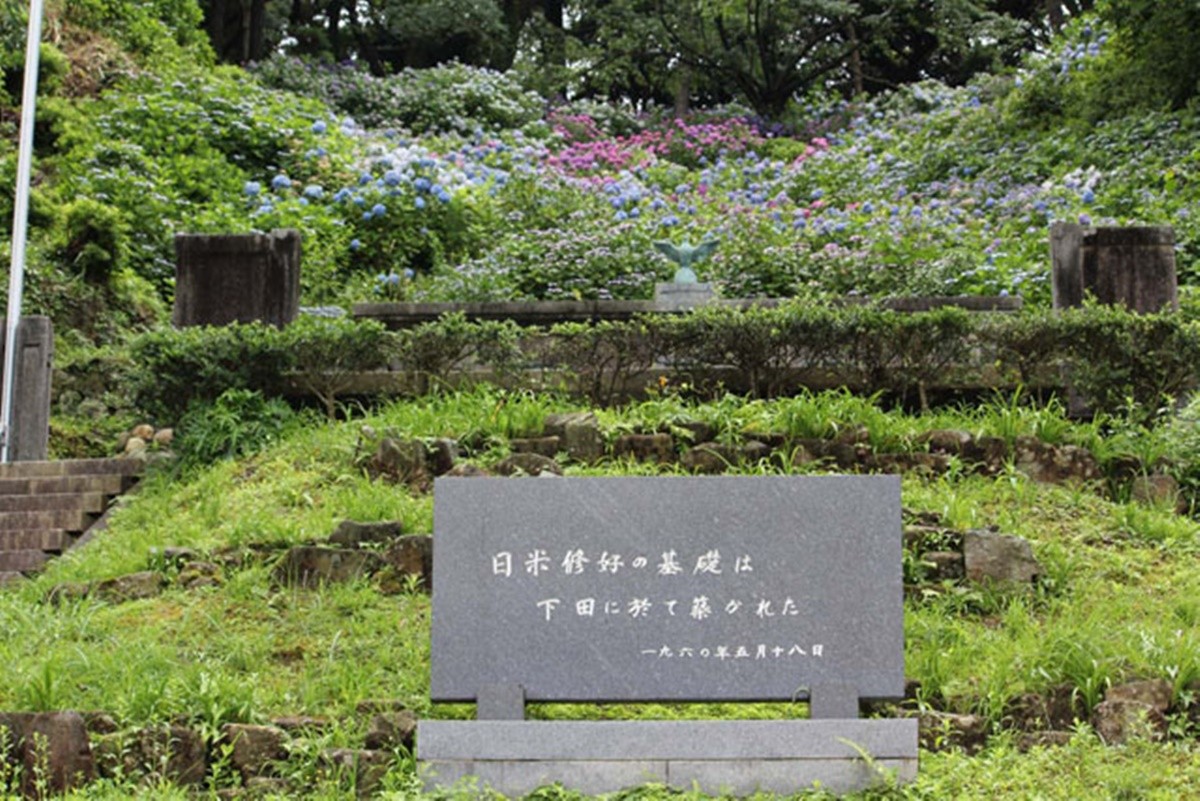 Shimoda Park is located up on a small hill and thus it has superb bird eye's views. There are totally three observatory decks inside the park, all with breathtaking view. Be mindful that you need to walk up slopes to those decks so sport shoes are highly recommended. Take in nice views of the Inubashishima island that linked with the inland through a levee and Mt. Nesugata at the "Babagasaki Observatory". It is also a nice spot to take in night view of the city. On the other hand, the Suzaki peninsula and Shimoda Aquarium can be seen from the "Ochagasaki Observatory".
Get to Shimoda Park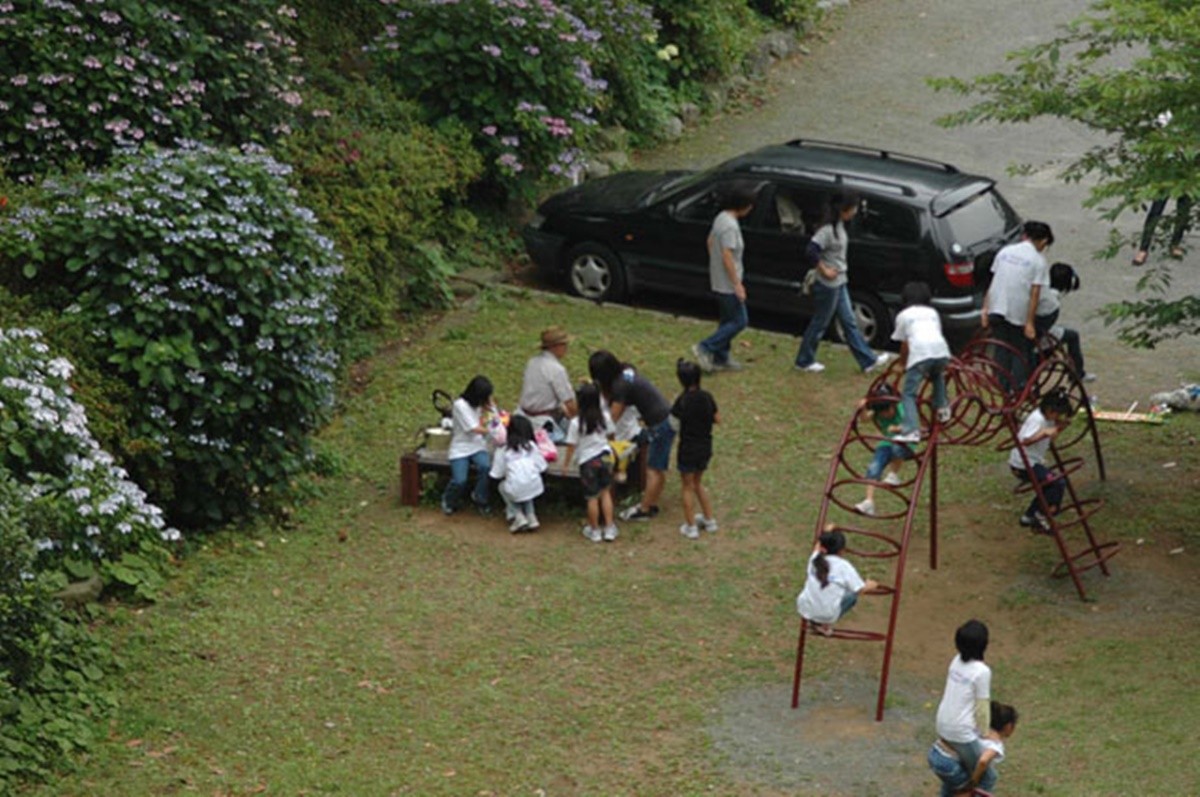 To get to "Shimoda Park" from Tokyo, take shinkansen at Tokyo station and head to "Atami station" (approx. 60mins). Change to JR line at Atami station and head to "Izukyushimoda station" (approx. 1hr 40mins). Take Tokai bus for "Shimoda Aquarium(shimoda Kaichu Suizokukan)" (approx. 7mins). 
Spot Information
Spot name: Shimoda Park
Address: 3-chome, Shimoda-shi, Shizuoka
Access: Tokyo station 🡪 [Shinkansen] 40mins 🡪 Atami 🡪 [JR] 1hr 40mins🡪 Izukyushimoda station 🡪 [Tokai bus] approx. 7mins🡪 Shimoda Koenshita
Wi-Fi: not available
Language: Japanese only
Ticket: free admission
Credit cards: no credit cards accepted
[Survey] Traveling to Japan
Recommend