Commodore Perry's "Black Ship"- Cruise at Shimoda Port in Japan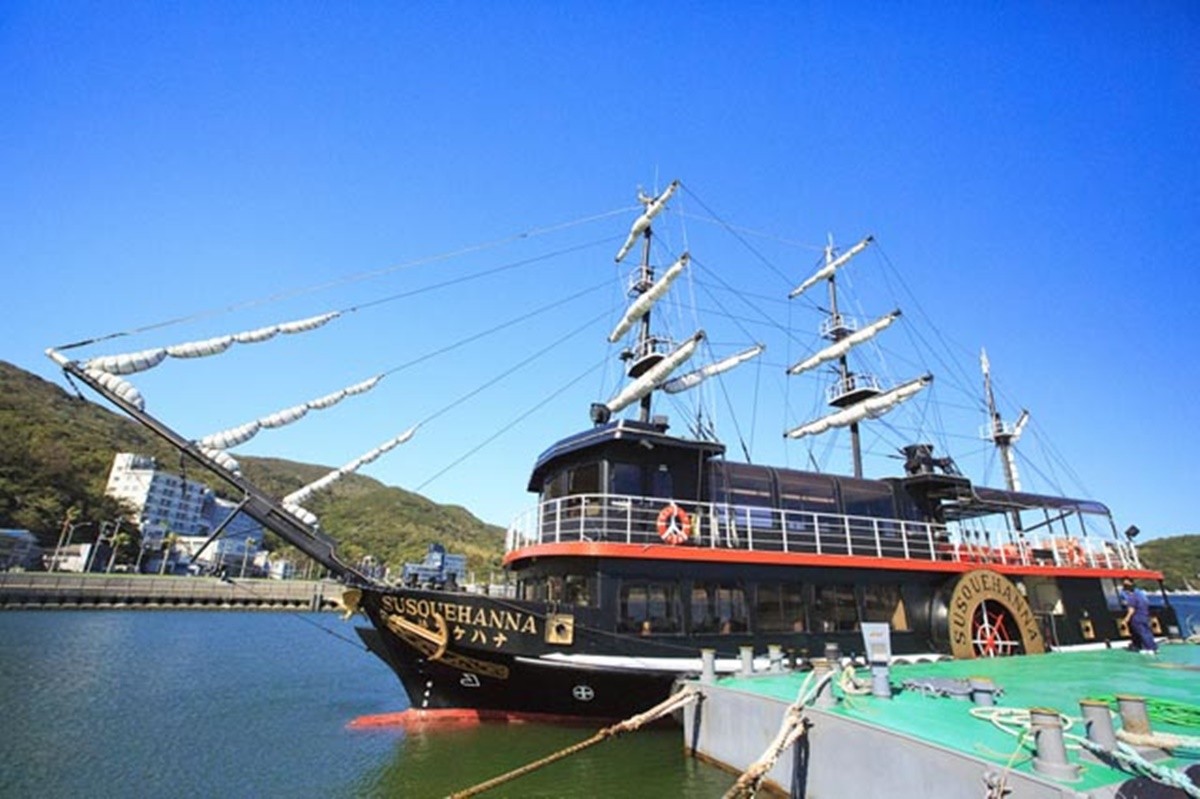 Shimoda Port in Shizuoka has historical importance as the landing place of several of American Commodore Perry's "Black Ship", an event which marked the end of Japan's era of isolation in 1850s. Susquehanna, a fun sightseeing cruise is going around at the remarkable spot symbolizing the start of Japan's "open country". What about enjoying a tour on this "black cruise" with profound masts? 
"Black Ship", the Symbol of the End of Japan's Period of Isolation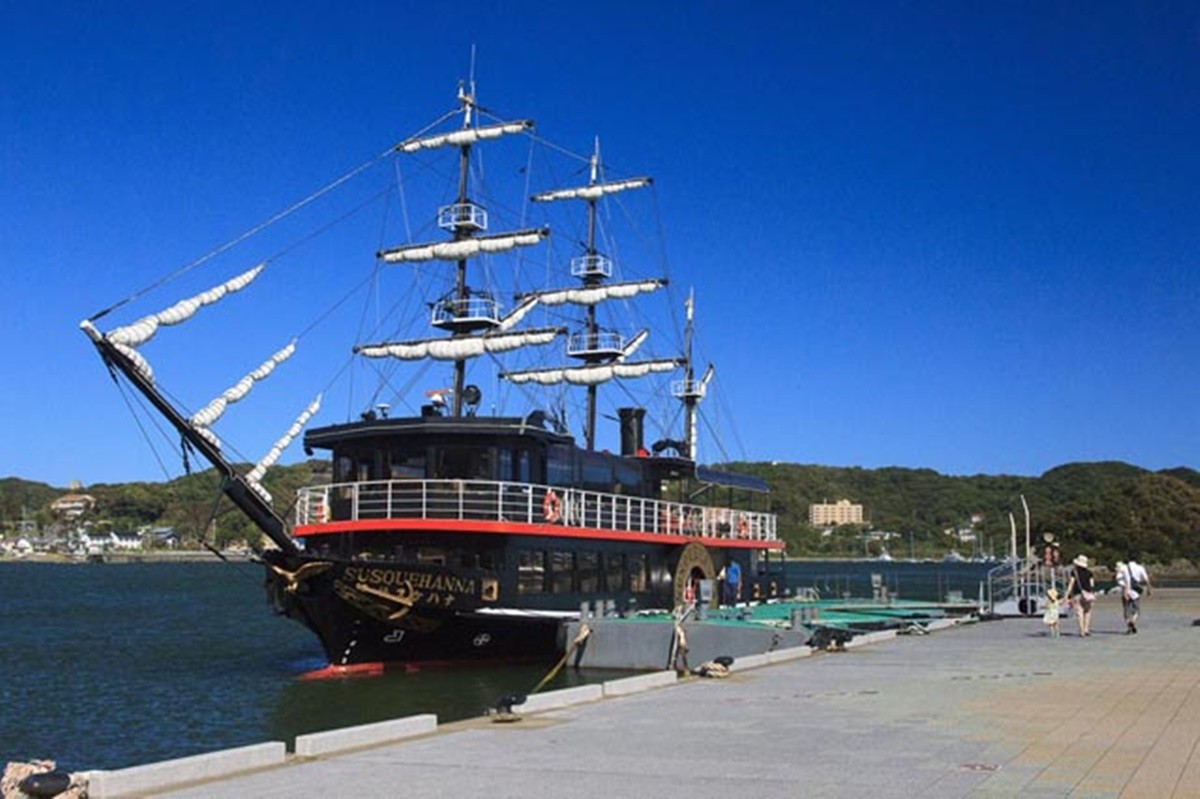 Shimoda is a pleasant coastal city in Shizuoka. It has been prosperous since the past as a trading port only for domestic merchants until 1854, the year of "open country". Besides the Hakodate Port in Hokkaido, Shimoda Port is another very first port opened for overseas merchants. When it was opened, Commodore Perry's "Black Ship" arrived and that was "Susquehanna". A sightseeing cruise resembles the appearance of that is going at the port every day. 
Highlights of Commodore Perry's "Black Ship"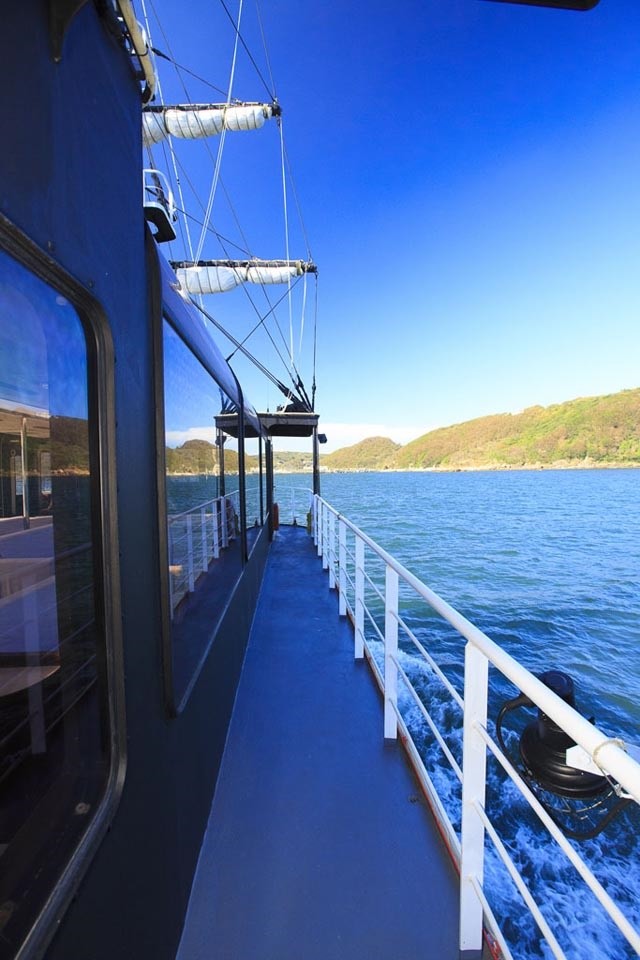 Enjoy "Shimoda tour", black ship sightseeing cruise on the back ship called Susquehanna that goes around Shimoda Port, which resembles the appearance of Commodore Perry's black ships. Be amazed by the superb views of the coastal city and far southern Izu. The special chamber on the 2nd floor of the cruise can accommodate up to 240 passengers, at where passengers can feed wild seagulls from autumn to spring. The bait is available on the cruise.
Information about "Black Ship"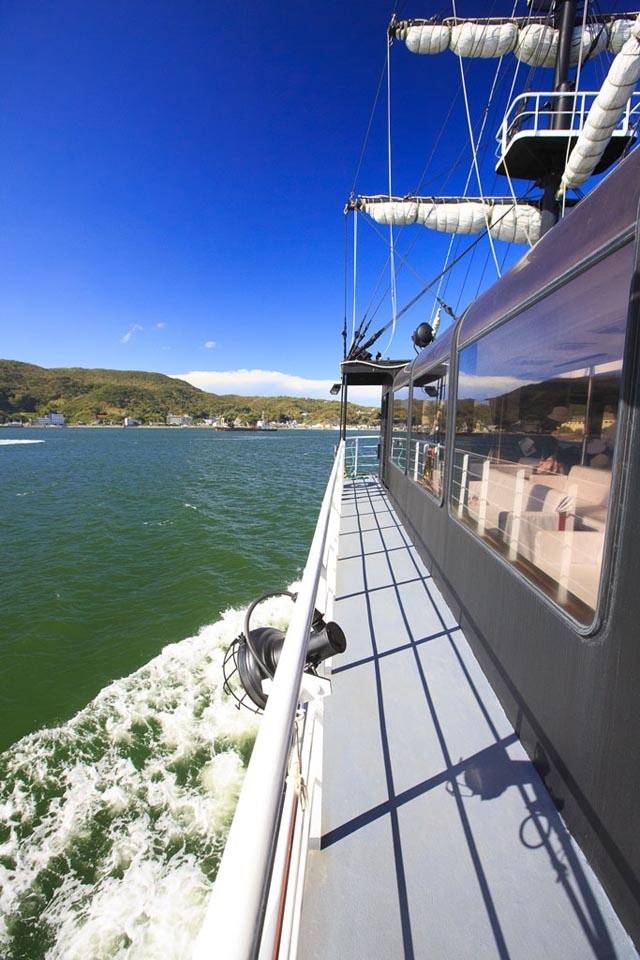 There are 11 "black ship, Susquehanna" cruise tours every day (occasional suspension for bad weather). It takes 20 minutes. No reservation. The fare is 1,200 yen for adult is 600 yen for children. Additional 500 yen for adult / 250 yen for children for entering the special chamber on the 2nd floor,  
Access to "Black Ship"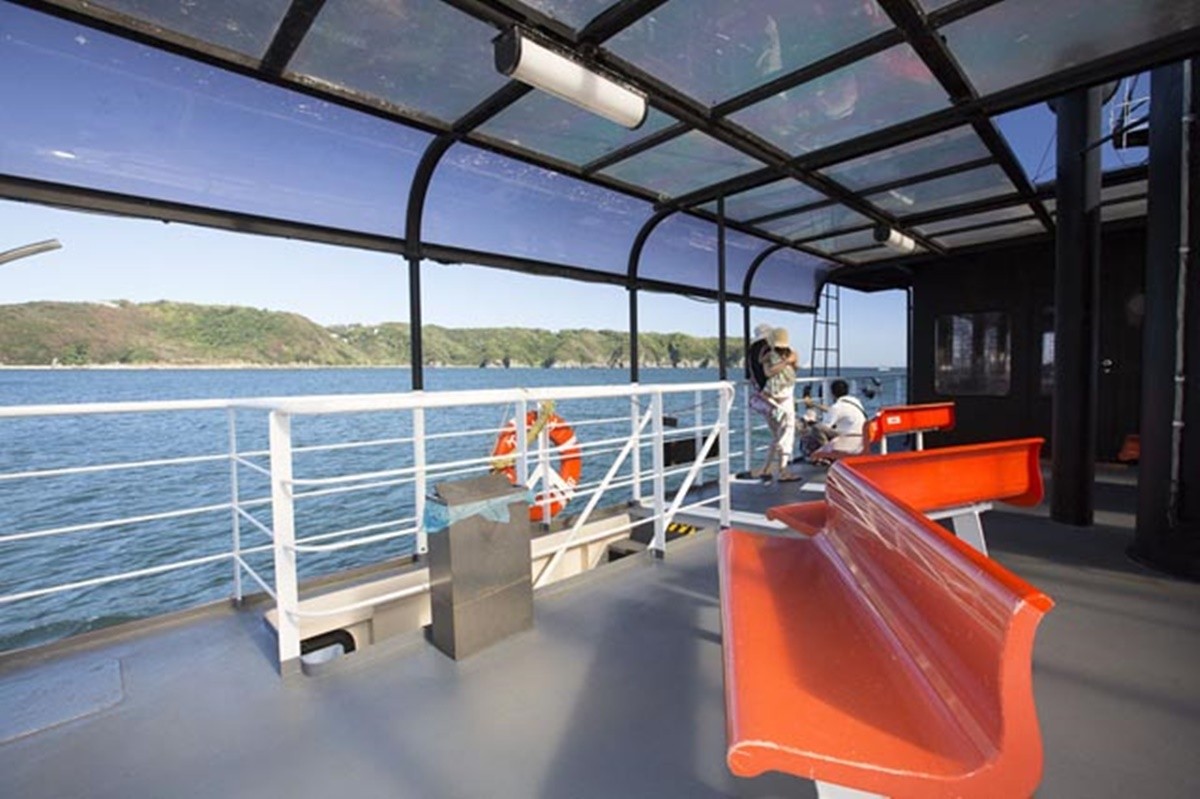 To get to enjoy the "black ships" from Tokyo, first take shinkansen at Tokyo station and stay on board for 60 mins, get off at Atami station. Transit to JR line and travel for another 1 hour 40 mins to get to "Izukyu Shimoda station", walk for around 15 minutes. Alternatively, take Tokai bus at Izukyu Shimoda station, get off at "Michi no Eki Kaikokushimoda Minatomae", and walk for just 1 minute. 
Spot Information
Spot name: Izu Cruise
Street Address: 19, Sotogaoka, Shimoda-shi, Shizuoka
Access: Tokyo station 🡪 [Shinkansen] approx. 40-min🡪 Atami station 🡪 [JR] 1hr 40 mins 🡪 Izukyushimoda station…15-min walk
Wi-Fi: Not available
Language: Japanese only
Ticket: At the entrance or convenience stores
Credit cards: Not accepted
[Survey] Traveling to Japan
Recommend