Shuzenji in Japan : A Rich Sightseeing Area Centered Around Shuzenji Hot Springs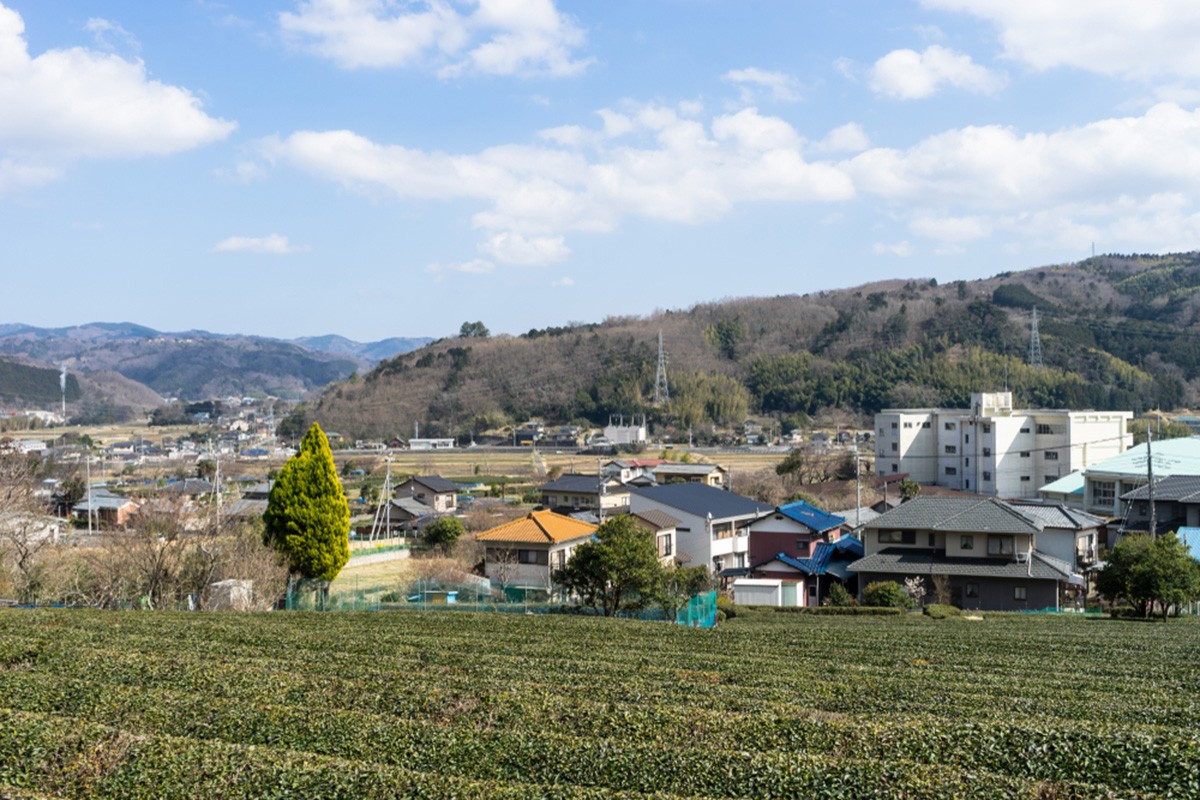 Shuzenji is a tourist area centered around the Shuzenji Hot Springs, the oldest hot spring in the Izu Peninsula, located in the northern part of Izu City, Shizuoka Prefecture. Historic buildings line the hot spring town's streets and there are also various scenic spots, temples, shrines, and theme parks.

About Shuzenji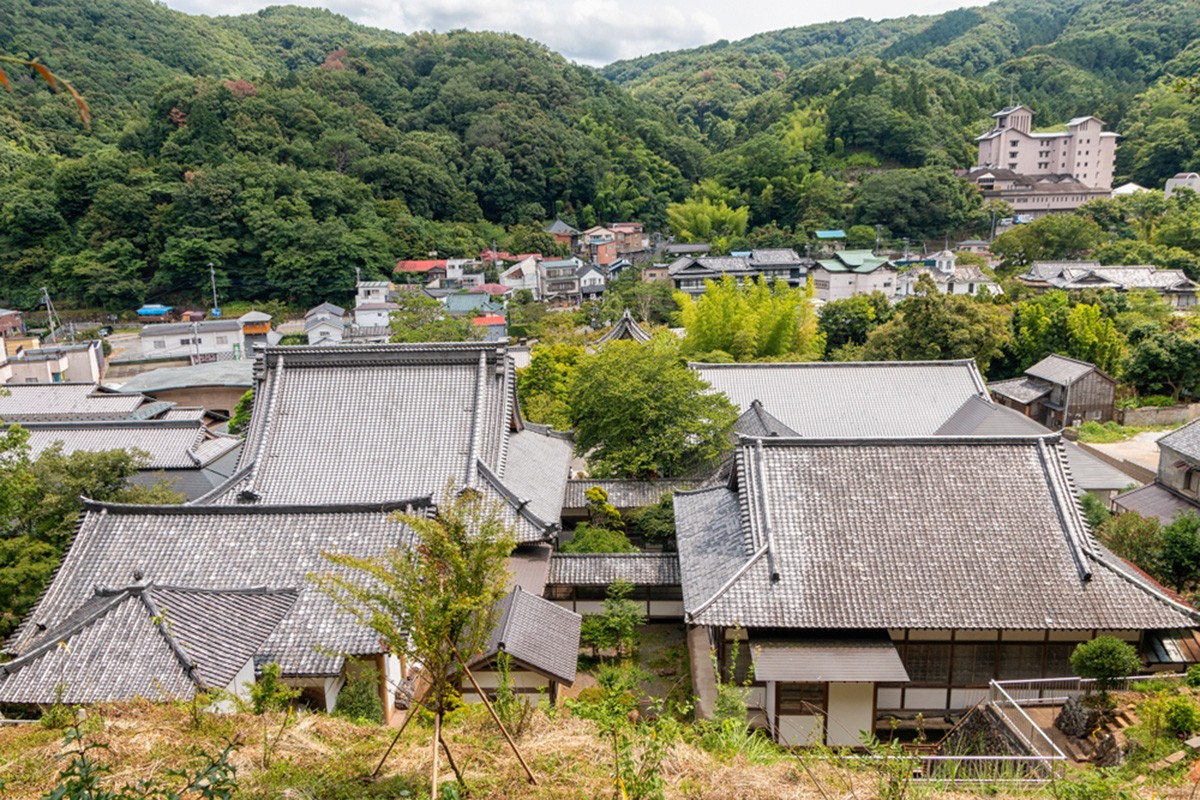 Shuzenji is an area blessed with hot springs and tourism resources. In 807, the founder of the Shingon sect of Buddhism, Kobo Daishi, founded the "Tokko no Yu" hot spring, and after that, the town became a hot spring resort. Also, along the Shuzenji River, there is a "Shuzenji Hot Springs Town" lined with hot spring inns, restaurants and souvenir shops.
Shuzenji Climate and Tourism Season
Shuzenji is cool in summer and often warm and sunny in winter, so it is easy to visit all year round. In addition, there are things to attract tourists in every season, such as seasonal natural scenery changes, festivals, and events.

For this reason, we recommend enjoying the cherry blossoms in spring, fireflies and festivals in summer, autumn leaves in autumn, and plums and hot springs in the winter.
Things to Do and See in Shuzenji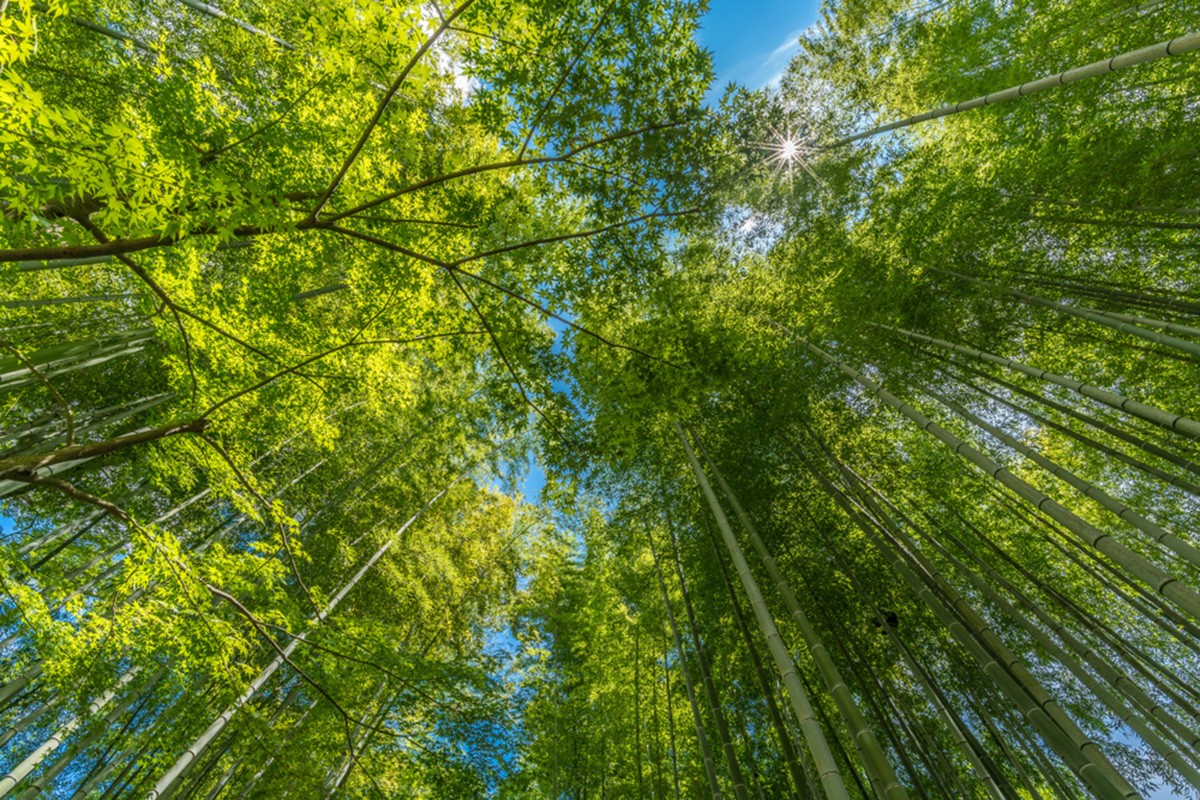 Shuzenji has a wide variety of sightseeing spots, but here are some of the places you may want to visit.

Shuzenji Temple and Other Historical Shrines and Temples
In Shuzenji, there are several historical temples and shrines, such as Hie Shrine, which is lined with giant oak and cedar trees, and the Shigetsu-den sutra library, which is the oldest wooden building in the Izu area.

Among them is Shuzenji Temple, a historic temple that Kobo Daishi opened in 807. Within the precincts, there is a main hall and a bell tower, as well as a treasure hall with buddhist statues and old masks on display. You should definitely check it out!
Shuzenji Niji no Sato, Bicycle Country Cycle Sports Center, and Other Theme Parks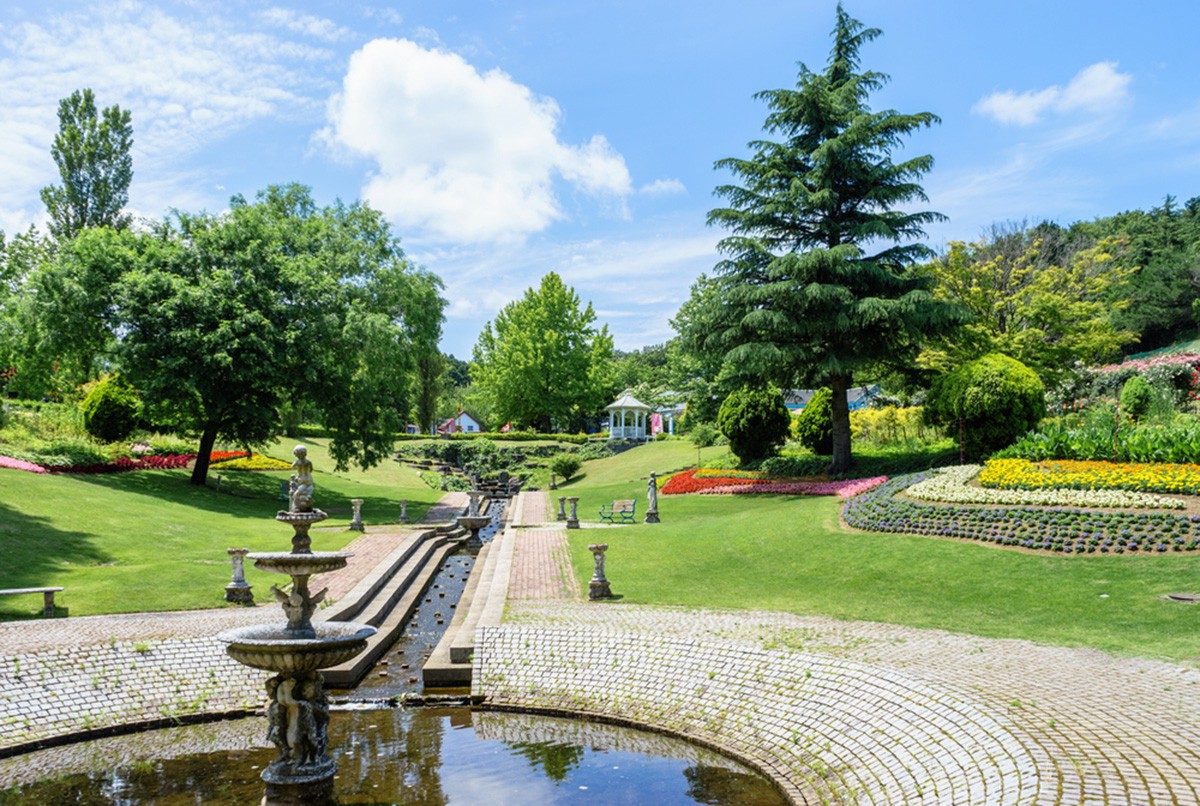 In Shuzenji, look out for the unique theme parks. For example, at Shuzenji Niji no Sato, there are a wide variety of themed areas such as an English village, Canadian village, Japanese garden, and Japanese craft experience spots. One of the attractions is that you can ride a locomotive made in England called the "Romney Railway" to move about the park.

At the Bicycle Country Cycle Sports Center, you can experience attractions such as roller coasters and pedal boats. Some attractions and facilities are closed due to renovation work, so check the official website before visiting.
Scenic Spots, Such as the Shuzenji Temple Nature Park and its Maple and Plum Forests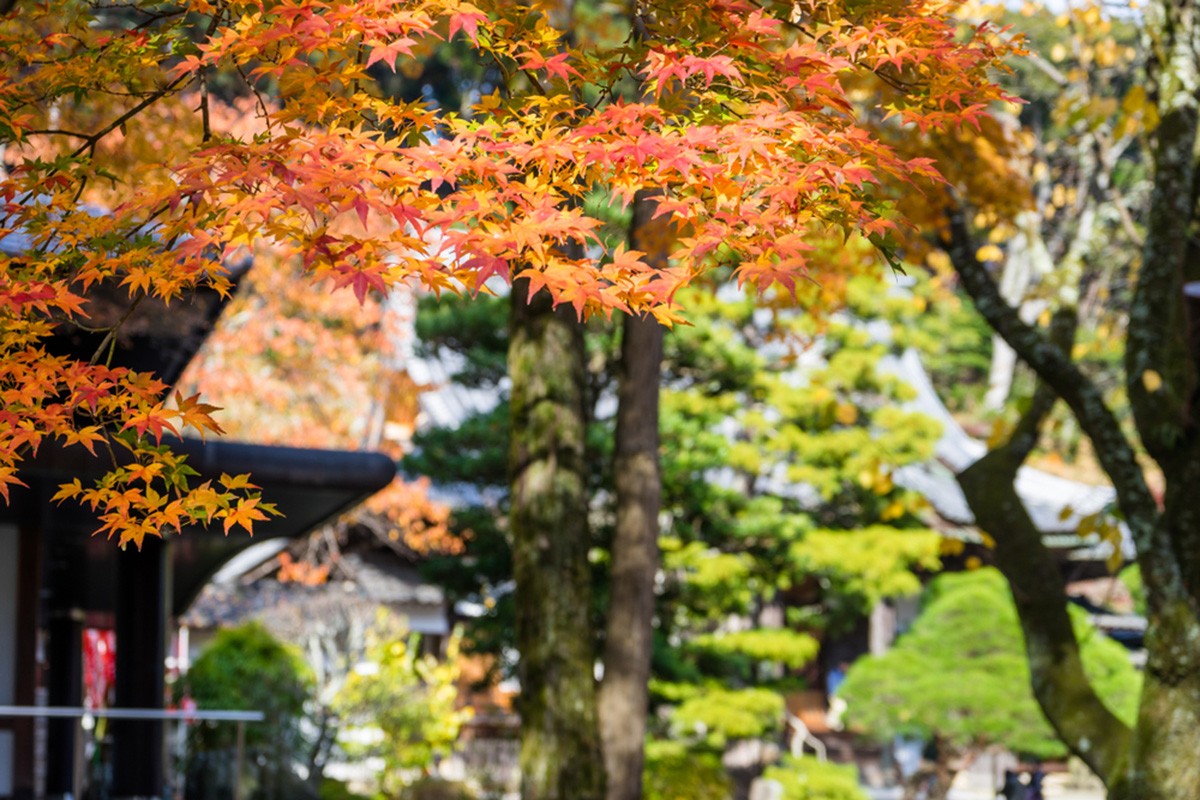 In Shuzenji, there are many spots with beautiful natural scenery, such as the bamboo forest and Arashiyama.

In particular, Shuzenji Temple Nature Park is a place where you can enjoy a variety of trees such as plum trees, cherry trees, and maples. In the park's Plum Forest, there are about 1,000 red and white plum trees of about 20 species that bloom from the beginning of February to the beginning of March. In the Maple Forest, about 2,000 maple trees' leaves turn red, orange and yellow from late November to early December.
You can also see the magnificent Mt. Fuji from the observation spot in the park.
Shuzenji Food and Restaurants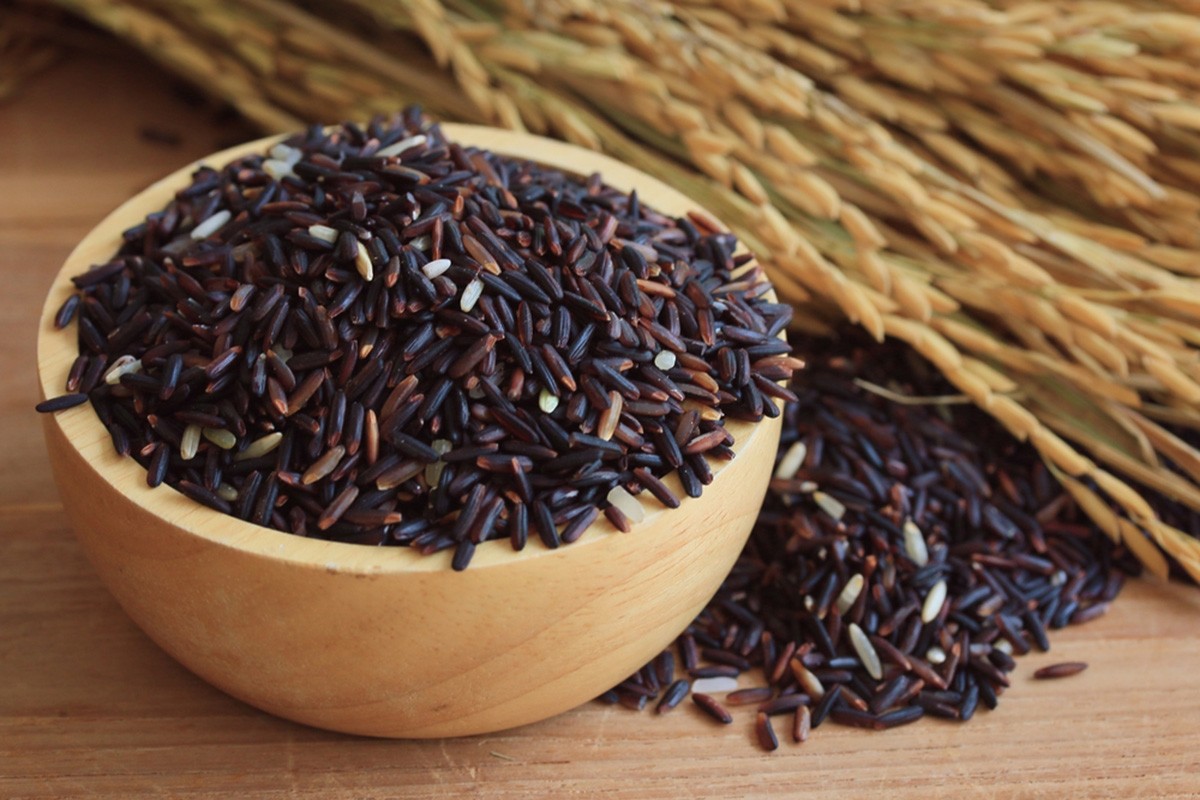 Shuzenji is famous for special products such as shiitake mushrooms and black rice. Dishes such as shiitake soba, black rice fried rice, and black rice sweets using these ingredients are offered at restaurants in the Shuzenji area. Most of the restaurants are centered in the hot springs area.

Shuzenji Hotels and Inns
Shuzenji's accommodations are concentrated in the hot spring town, and there are many hot spring inns and hotels. There are many lodgings with rates ranging from 10,000 yen to 30,000 yen, but some of them are reasonably priced at 10,000 yen or less. If you are looking for a cheaper inn, we recommend Izu Hakone Railway "Izu Nagaoka Station", around 15 minutes away by train. There are many inns near there that are below 5,000 yen.

Access to Shuzenji
If you want to visit Shuzenji, aim for Izu-Hakone Railway Shuzenji Station. Transfer to the Izu-Hakone Railway at Mishima Station, a stop on the Tokaido Shinkansen, and arrive at Shuzenji Station on the Izu-Hakone Railway in about 40 minutes.

To get to each sightseeing spot from Izu-Hakone Railway Shuzenji Station, we recommend using a local bus. If you want to go to the hot spring town, take the "Shuzenji Onsen" bound bus and get off at the "Shuzenji Onsen Station" bus stop in about 8 minutes.
There is a tourist information center in the station, and staff who can speak English and Korean.
Spot information
Spot name: Shuzenji (Izu-Hakone Railway Shuzenji Station)
Street address:631-7 Kashiwakubo, Izu City, Shizuoka Prefecture  410-2407
Access:Mishima Station → [Izu-Hakone Railway] about 40 minutes → Shuzenji Station
Wi-Fi:Available(Izu City Free Wifi)
Language:English, Chinese, Korean
Credit cards:VISA, MasterCard, JCB, AMERICAN EXPRESS, Diners Club International (Varies by facility)
[Survey] Traveling to Japan
Recommend