Enjoy Shirahama Beach in Japan!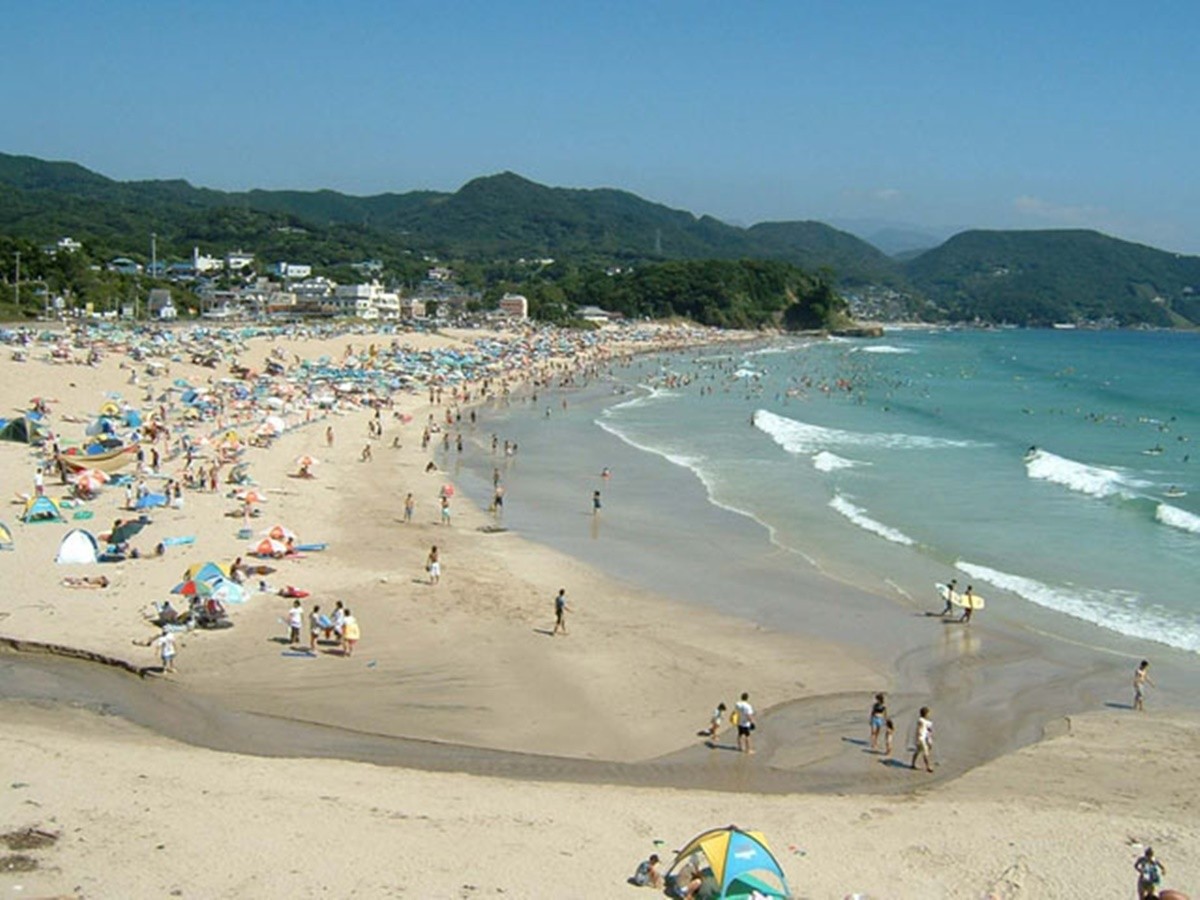 Shirahama, located in the southern part of the Izu peninsula in Japan, is a coast with a clear and beautiful sea. In Shirahama, there are three beaches that are different and unique from each other. Why not enjoy the beautiful white beach and swimming in the blue sea?

Shirahama Beach in Japan's Izu Peninsula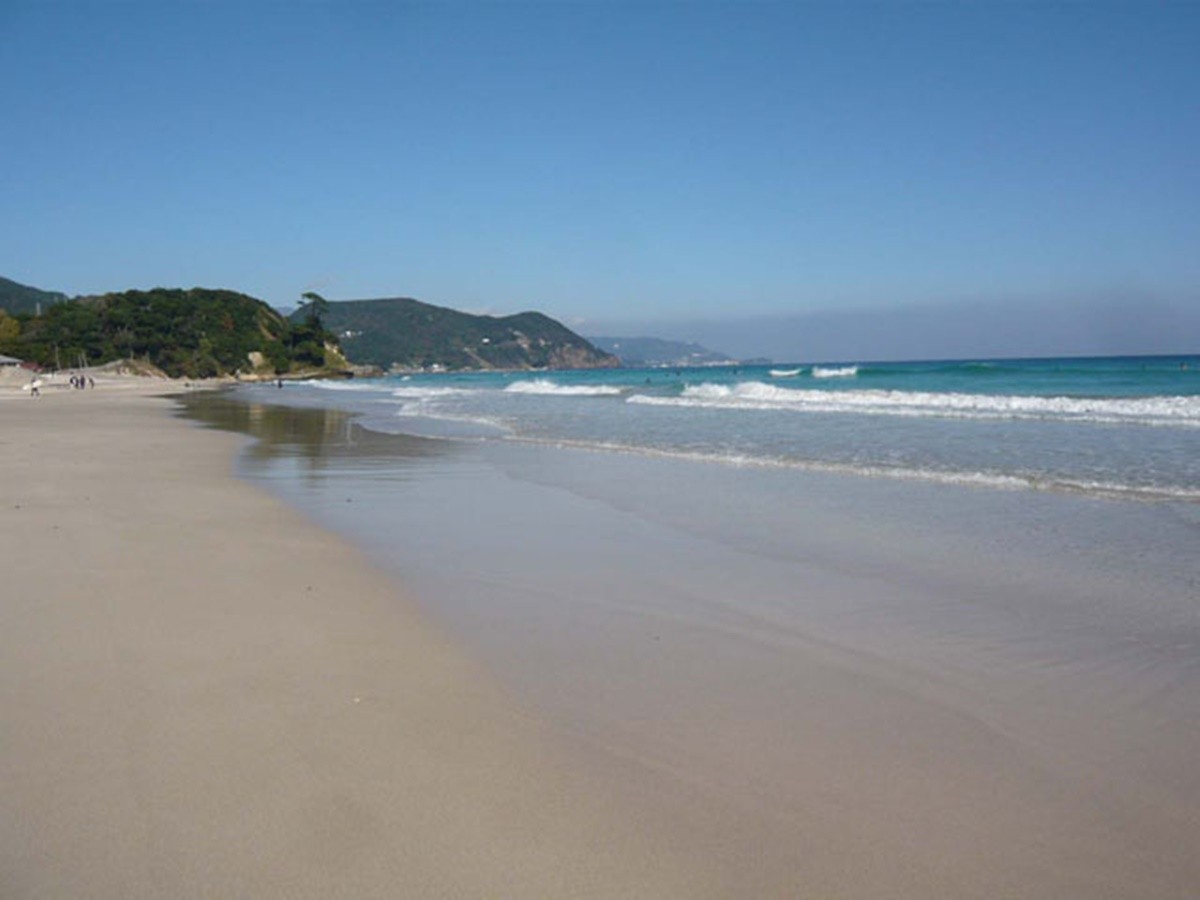 In Shirahama in Shimoda City, Shizuoka Prefecture, you can enjoy swimming in three different areas: the Shirahama Ohama Beach, which is the largest beach on the Izu Peninsula, the Shirahama Chuo Beach, which features white sand and the blue sea, and the Shirahama Itado Coast (Ichiki Coast), where you can enjoy kites and snorkeling. How about enjoying each of these beautiful beaches?

Highlights of Shirahama Beach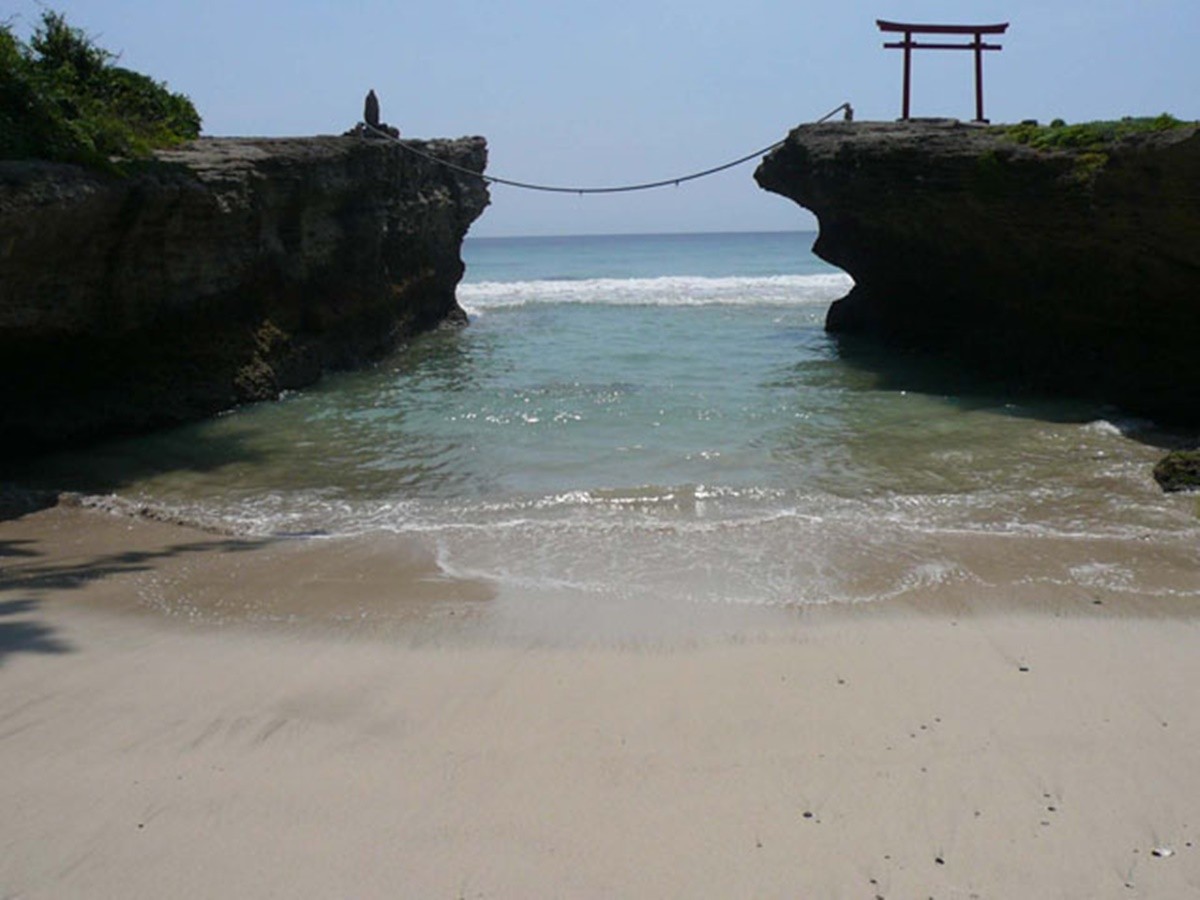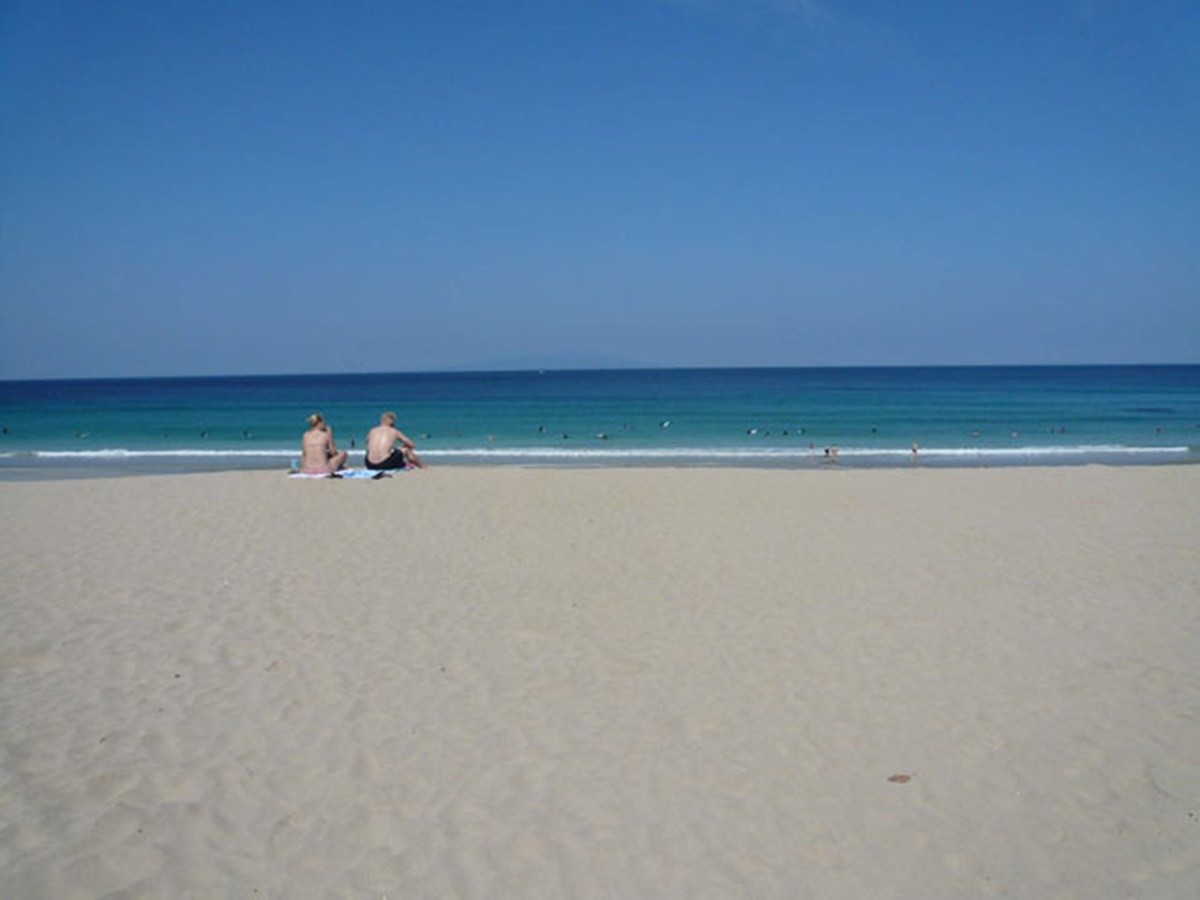 Shirahama Ohama Beach: The Largest Beach on the Izu Peninsula
Shirahama Ohama Beach is a spacious sandy beach that stretches from north to south and is 800 meters long. The main beach in Shirahama, it is crowded with many bathers every year seeking the pure white sand and sky blue sea. Shirahama is also famous as a surfing point. Near the beach, there is a rental shop for swimming equipment and a restaurant. Showers and changing rooms are available for a fee. The beach is open from mid-July to the end of August, but you can also swim from the end of April to mid-September. However, there are no lifeguards except during the summer open beach season, so caution is required as swimming is at your own risk.

Shirahama Chuo Beach: Bright White Sand and Blue Water
Shirahama Chuo Beach is a beach where you can enjoy both playing on the beach and swimming at the same time, because there are both rocky and sandy beaches on the beach that is about 700m long. You can also observe sea creatures such as sea anemones and hermit crabs. Be careful, though, as the Sazae turban shell mollusks and Tokobushi abalones are against the law to catch. There is a promenade along the sea, so we recommend taking a leisurely stroll while watching the sea. There is also the only facility in Shirahama Beach where you can have a barbecue. You can borrow sinks for water, cutting boards, knives, etc. for free. You can enjoy a barbecue as long as you bring the food and tableware.

Shirahama Itado Coast (Ishiki Coast): Enjoy the Atmosphere of a Fisherman's Village
The Itado Coast is located in the northernmost part of Shirahama Beach. It is an area that retains the atmosphere of a traditional fisherman village, and is an ideal beach for fishing and snorkeling. During summer, showers and dressing rooms are set up. You can also enjoy fishing at the nearby Itado fishing port. The Itado district is also called "Home of Aloe", because the red Aloe flowers bloom every year from late November to late January, and the "Aloe Flower Festival" is held at the time of their flowering.

Access to Shirahama Beach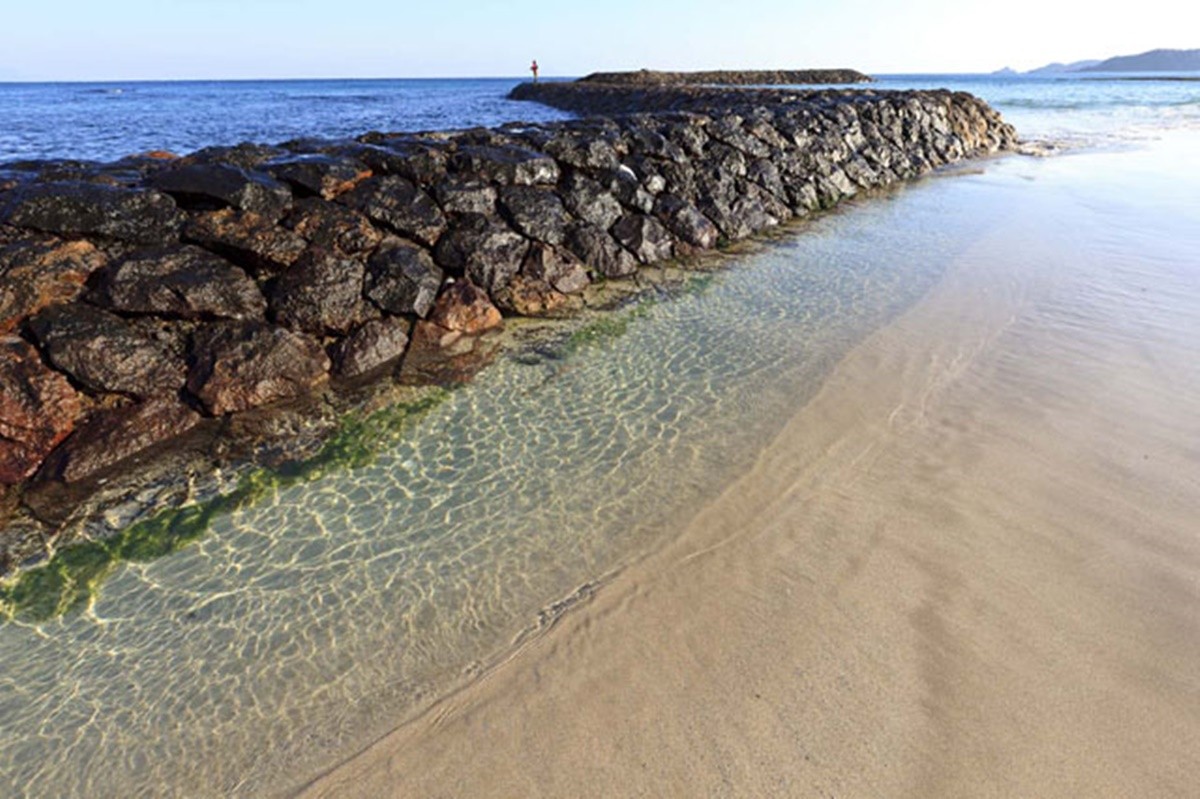 To access Shirahama from Tokyo, take the Shinkansen from Tokyo Station and get off at Atami Station. Transfer from the Shinkansen to the JR line at Atami Station and get off at Izukyu Shimoda Station. Take the Tokai Bus from Izukyu Shimoda Station (about 15 minutes) and get off at "Respo Shirahama", then it's just a short walk away.

Spot Information
Spot name:Shirahama Beach
Street Address:Shirahama, Shimoda City, Shizuoka  415-0012
Access:Tokyo Station → [Shinkansen] 47 minutes → Atami Station → [JR Express] 1 hour 15 minutes → Izukyu Shimoda Station → [Tokai Bus] 15 minutes → Respo Shirahama…
Wi-Fi : Unavailable
Language:Only Japanese
Ticket:Free
Credit cards:No Credit cards accepted
[Survey] Traveling to Japan
Recommend