5 Things to Do in Fujinomiya
Fujinomiya City is in the eastern part of Shizuoka Prefecture, 110 km from Tokyo and 288 km from Osaka.

ABOUT FUJINOMIYA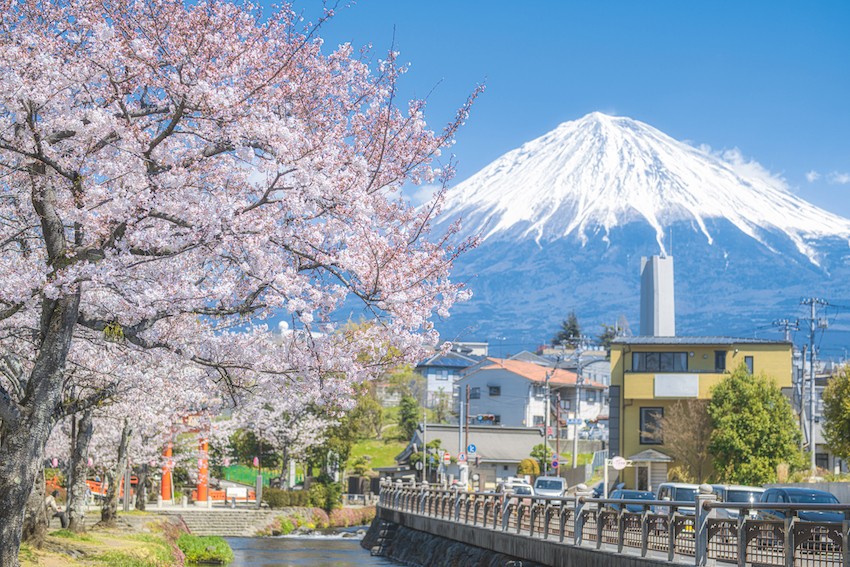 Fujinomiya is known as one of the main starting points for climbing trips to Mt. Fuji, the summit of which is partly within the borders of the city. As with most of Shizuoka Prefecture, the area enjoys a warm maritime climate with hot, humid in summer and mild and cool in winter.
This article is an introduction to the features of Fujinomiya city and its charms.
1. Visiting Fujisan Hongu Sengen Taisha Shrine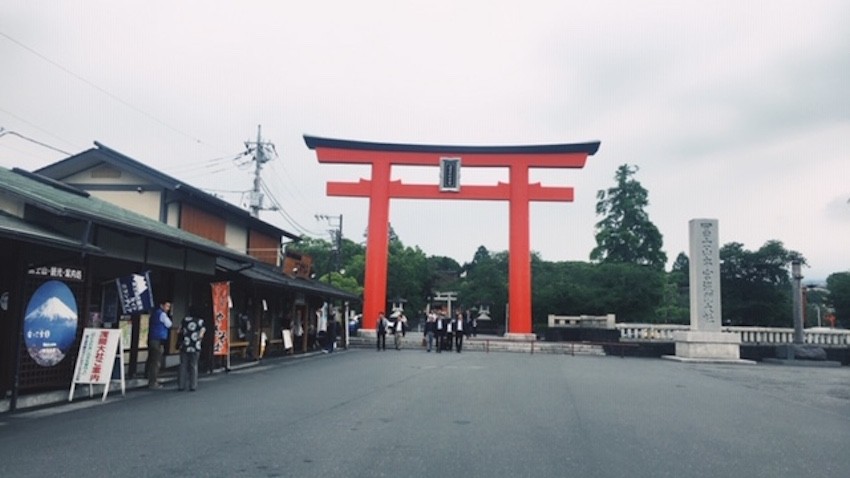 The shrine which is located at the city, with several buildings and shrines as well as beautiful water features. Combination and culture and scenery was a photographer`s dream! Of course! You can view of Mt. Fuji clearly if the weather is sunny and no cloud covering the mount!
Spot Information
Name: Fujisan Hongu Sengen Taisha Shrine
Addess: 1-1 Miyacho, Fujinomiya 418-0067, Shizuoka Prefecture
Operating hours: 6:00 AM ~ 7:00 PM
Access: 10-15 minutes walking from Fujinomiya Station.
2. Visiting Mt. Fuji World Heritage Centre, Shizuoka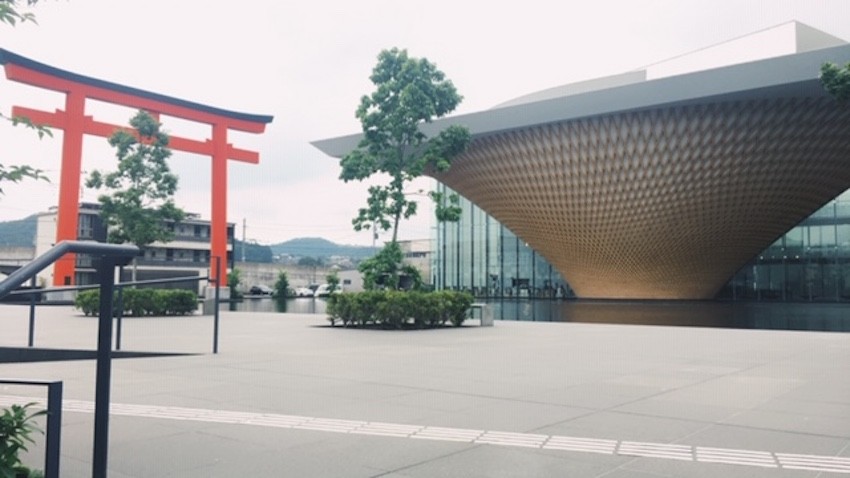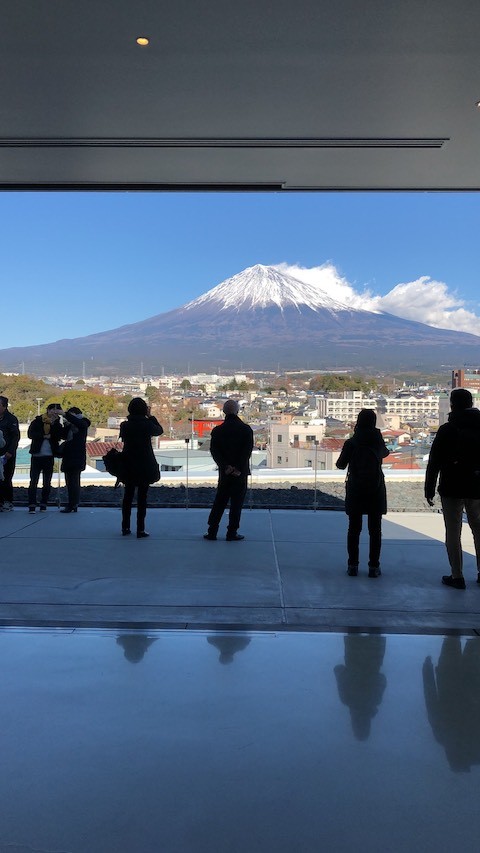 The building is located just a few steps from Sengen Taisha Shrine. Opened in 2017 to commemorate the mountain`s designation as a UNESCO World Heritage Site. The center boasts a viewing deck affording a great view of Mt. Fuji and variety of exhibitions pertaining to the volcano`s seismology, history and cultural significance. The building has an inverted conical form that reflects in the pond outside to reveal the shape of the iconic mountain.
Spot Information
Name: Mt. Fuji World Heritage Centre, Shizuoka
Address: 5-12, Miya-cho, Fujinomiya, Shizuoka Prefecture 418-0067
Hours / Normal: 9:00 am - 5:00 pm (July, August: 9:00 am - 6:00 pm)
*Centre admission ends 30 minutes prior to closing
*Closed / Third Tuesday of each month and facility inspection days.
Access:
By Car
From the Shin-Tōmei Expressway Shin-Fuji Interchange: Approx. 10 minutes
From the Tōmei Expressway Fuji Interchange: Approx. 15 minutes
From the Asagiri Plateau Roadside Station: Approx. 35 minutes
3. Tasting delicious gourmets:
Yakisoba in Omiya Yokocho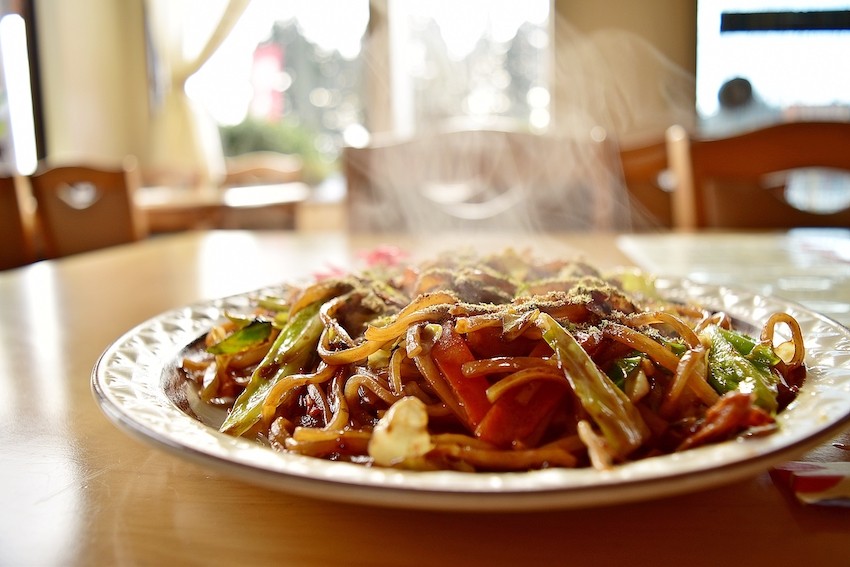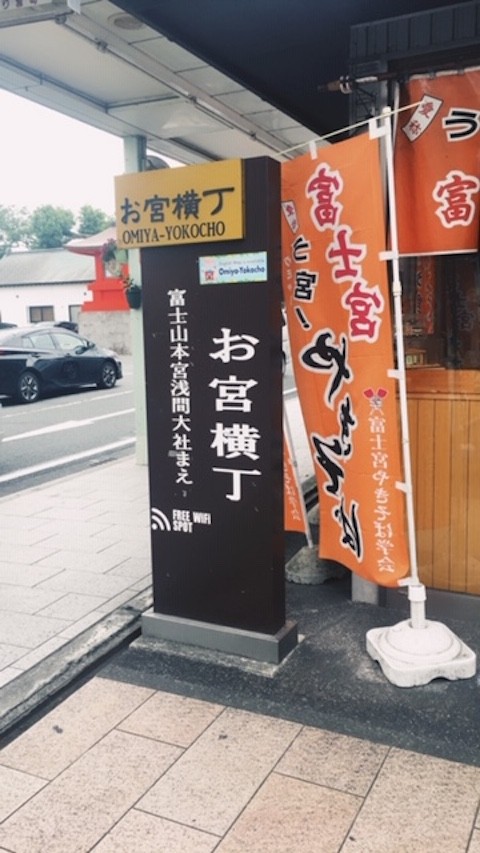 Fujinomiya is famous by its gourmet, yakisoba. There are several shops of yakisoba, but I recommend the shop is located in Omiya Yokocho. The location is just in front of the Sengen Taisha Shrine, just cross the road and you will get there.
Dairy products
You can have a delicious soft cream directly from the farm: Makaino Farm (Makaino Bokujo)
Spot Information
Name: Makaino Farm Resort (Makaino Bokujo)
Address: 1327-1 Utsuno, Fujinomiya city, Shizuoka 418-0104
Operating hours: 9:30~17:30 (November 21st ~ March 20th 9:30~16:30)
Closing day: December 1st ~ March 20th every Wednesday
Access:
*About 30 min go straight west Fuji Road and National Highway 139 from Fuji IC on Tomei Express Highway(E1). ( Shin - Fuji IC on Shin - Fuji IC on Shin - Tomei Express Highway(E1A).
*About 40 min go straight National Highway 139 from Kawaguchiko IC on Chuo Expressway(E19).
*Tokyo sta. --- Shinkansen about 70 min
*Shin-Fuji sta. --- Fujikyuyamanashi bus about 60 min --- Makaino farm Resort
*Nagoya sta. --- bullet train about 90 min
*Kofu Sta. --- Fujikyuyamanashi bus bound for Fujisan Sta about 80 min ---
*Kawaguchiko Sta. --- Fujikyuyamanashi bus bound for Shin-Fuji Sta about 60 min --- Makaino Farm Resort
4. Attending seasonal festivals
Several big festivals are being held near the Sengen Taisha Shrine area and the center of the city.
January: Fujisan Hongu Sengen Taisha no Hatsumode
January ~ March: Sake Brewery Openhouse
March: Fujinomiya Matsuri Taikai
April ~ May: Sakura Matsuri
May: Yabusame Matsuri
June: Ume no Sato Inako Matsuri
July: Miss Mt Fuji Contest
August: Fujisan Kojinka Matsuri
October: Asagiri Kogen Matsuri,
November: Nobunaga Koko Matsuri, Yunosato matsuri, Fujinomiya Matsuri
The biggest festival in Fujinomiya city is Fujinomiya Matsuri, which is being held in November instead of September. The street will be full of the people. They are dancing, singing and taiko battling.
5. Enjoying beautiful scenery:
Shiraito no Taki waterfalls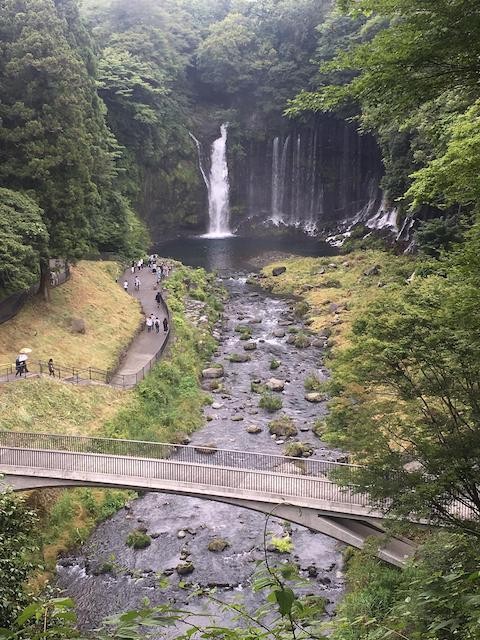 A clear waterfall of underground snowmelt from Mt. Fuji. The Shiraito Falls is listed as one of "Japan's Top 100 Waterfalls", in a listing published by the Japanese Ministry of the Environment in 1990.The 200m-wide and 20m-high arc-shaped cliff with its hundreds of large and small waterfalls falling like many silk strings is a sight of feminine beauty and gentleness. There are many souvenir shops and restaurants in the vicinity.
Spot Information
Name: Shiraito Falls
Address: 273-1, Kami-ide Hara Fujinomiya City
Operating hours: 8:30 ~ 16:30
Parking fee:
Normal car 500 yen
Bus 1000 yen
Motorcycle 200 yen
Access:
By Bullet train/ Shinkansen:
Tokyo Station Shin-fuji Station
(Route) JR Shin-Fuji station  10 min by bus (Fujikyu)  JR Fuji station Minobu line 20 min by train  JR Fujinomiya station30 min by bus (Fujikyu-Shizuoka)
 Jimba waterfalls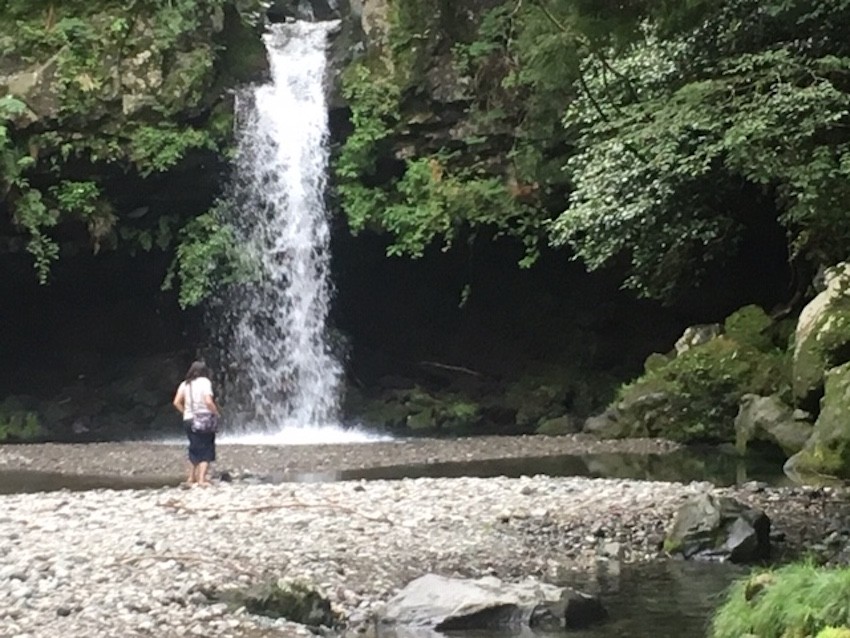 This waterfall is smaller and less popular than Shirataki waterfalls. But once you are entering the area, instantly you can feel abundant of minus ion. It is really fresh air and very nature.
Spot Information
Name: Jimba no Taki (陣馬の滝)
Address:529 Inokashira, Fujinomiya city 418-0108
Access:
By Bus 50 minutes by bus bound for Inokashira from JR Fujinomiya Station, get off at Onshoji Hostel Iriguchi
Feeling the nature at Asagiri Kogen Paragliding School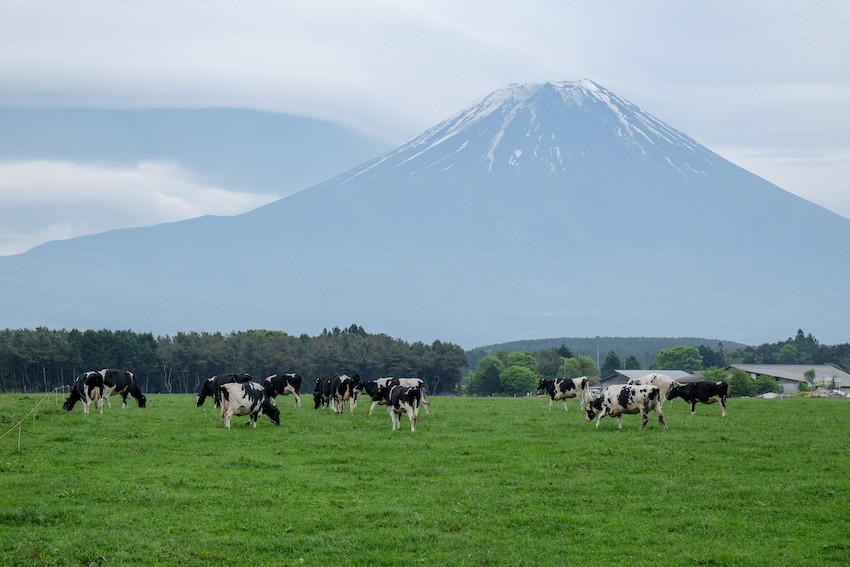 You can enjoy the charms of Fujinomiya nature from the sky by paragliding.
Spot Information
Name: Asagiri kogen Paragliding School
Address: Nehara 282-1, Fujinomiya-shi, shizuoka JAPAN 418-0101
Access:
From Tokyo: By Highway Bus (Chuo Highway) from Shinjuku Station West Exit
Lake Tanuki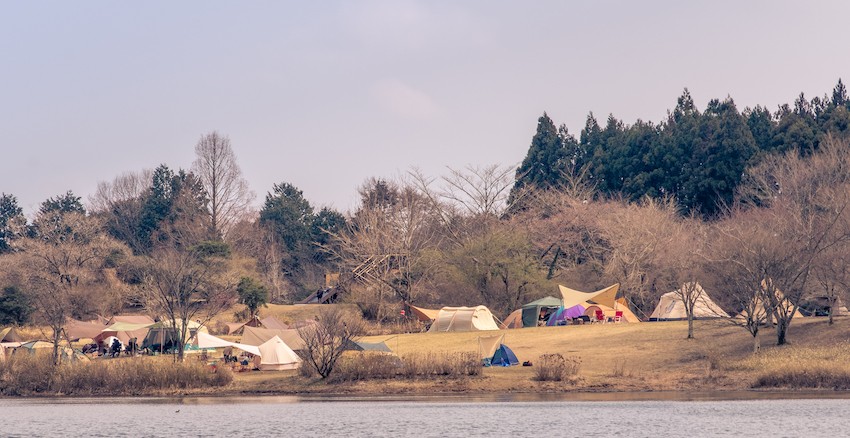 The perfect area for camping and viewing Mount Fuji.
Spot Information
Name: Lake Tanukiko Camp Ground
Address: 634-1 Saori, Fujinomiya, Shizuoka 418-0107
Operating hours: 365 days
Access:
By Shinkansen:
JR Tokaido Shinkansen bound to Shin-Fuji Station -> 7 minutes by bus to Fuji Station ->20 minutes by JR Minobu line to Fujinomiya Station-> 45 minutes by bus to Kyuka Mura -> Lake Tanukiko Camp Ground
[Survey] Traveling to Japan
Recommend