Mount Inasa as The Leading Night View Spot of Nagasaki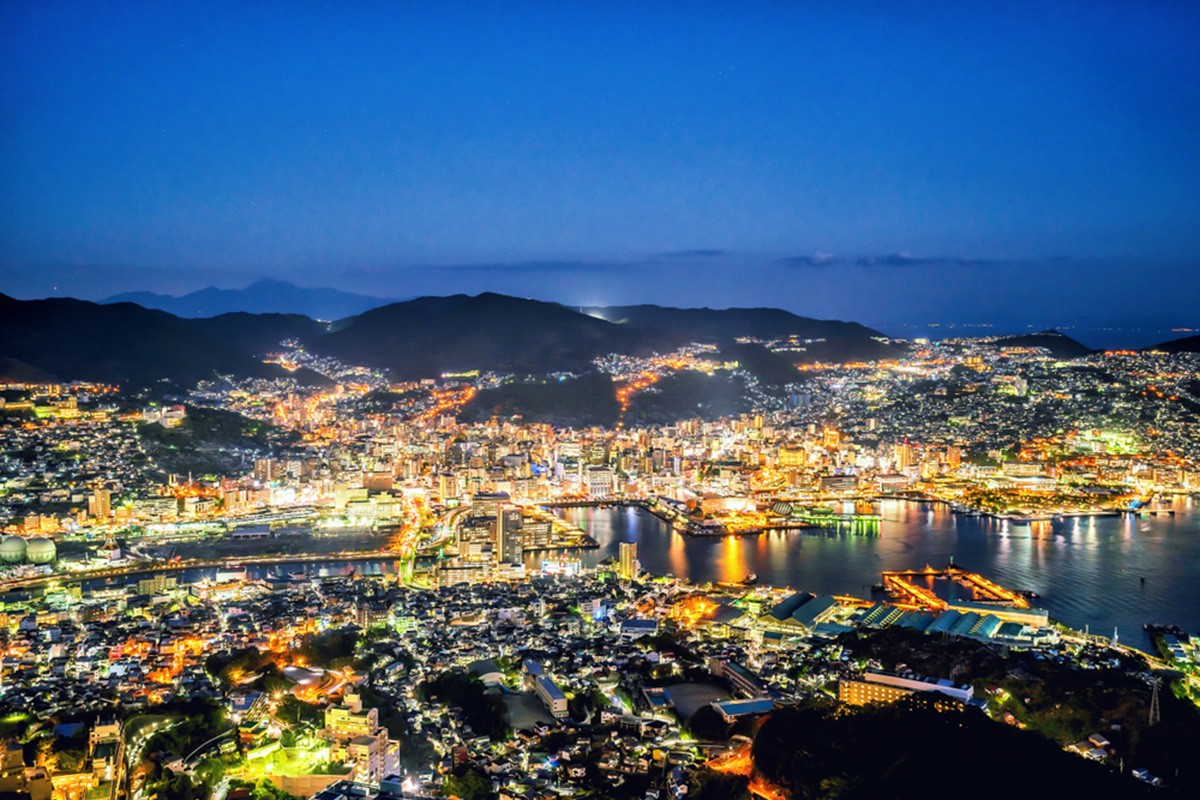 Mount Inasa is a landmark mountain of Nagasaki City. The view from the top of the mountain is amazing, and is especially famous as a night view spot.
About Mount Inasa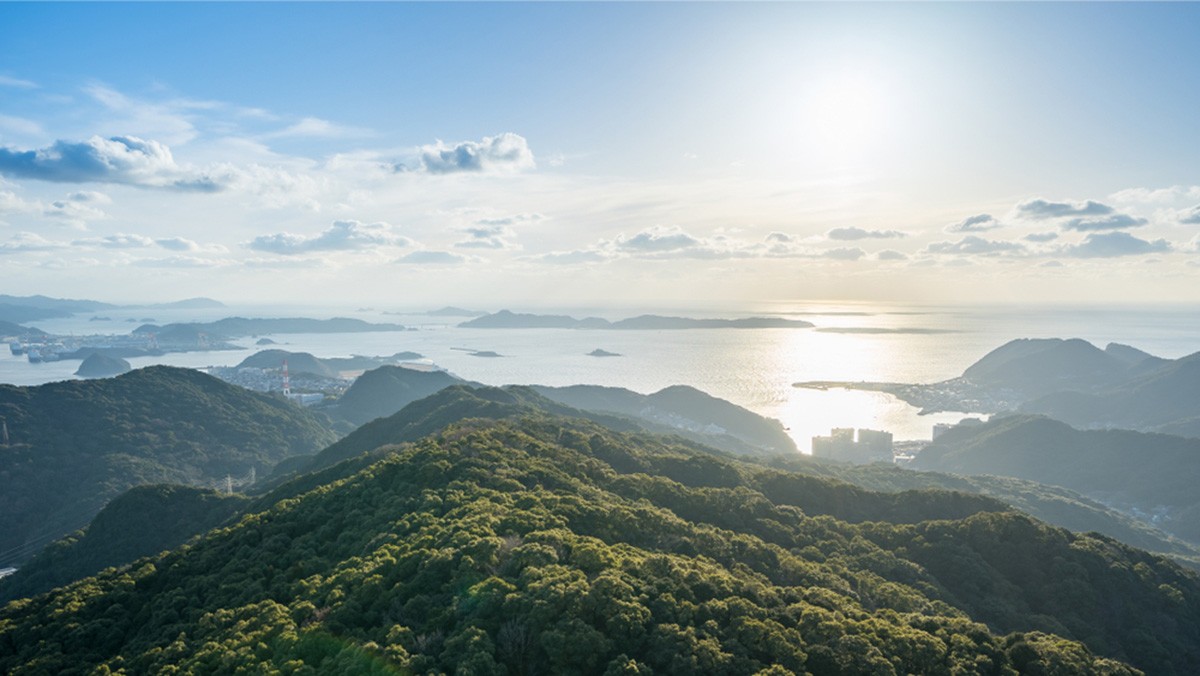 Mount Inasa is a mountain at an altitude of 333 meters in the western part of Nagasaki City, Nagasaki Prefecture. The standard sightseeing route to get to the summit is with the ropeway, then pass through the driveway and promenade, and travel to the middle.

Because the cable car of the ropeway is glass-covered on all sides, it has a 360-degree view of the scenery. The view of the Nagasaki city area and Mount Inasa from the gondola is exceptional.
Highlights and Things to do at Mount Inasa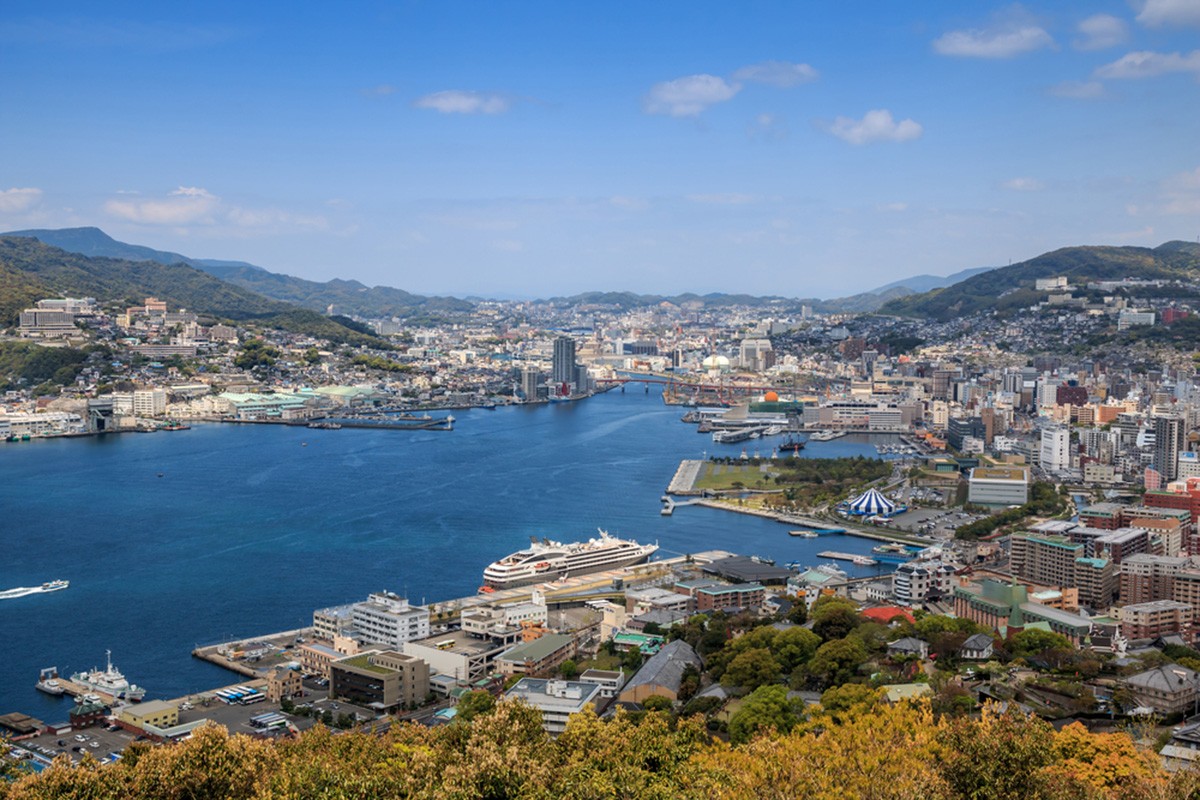 Mount Inasa has recommended tourist spots in the summit area and the hillside area. Here are the highlights of each area.
Superb View from the Observation Deck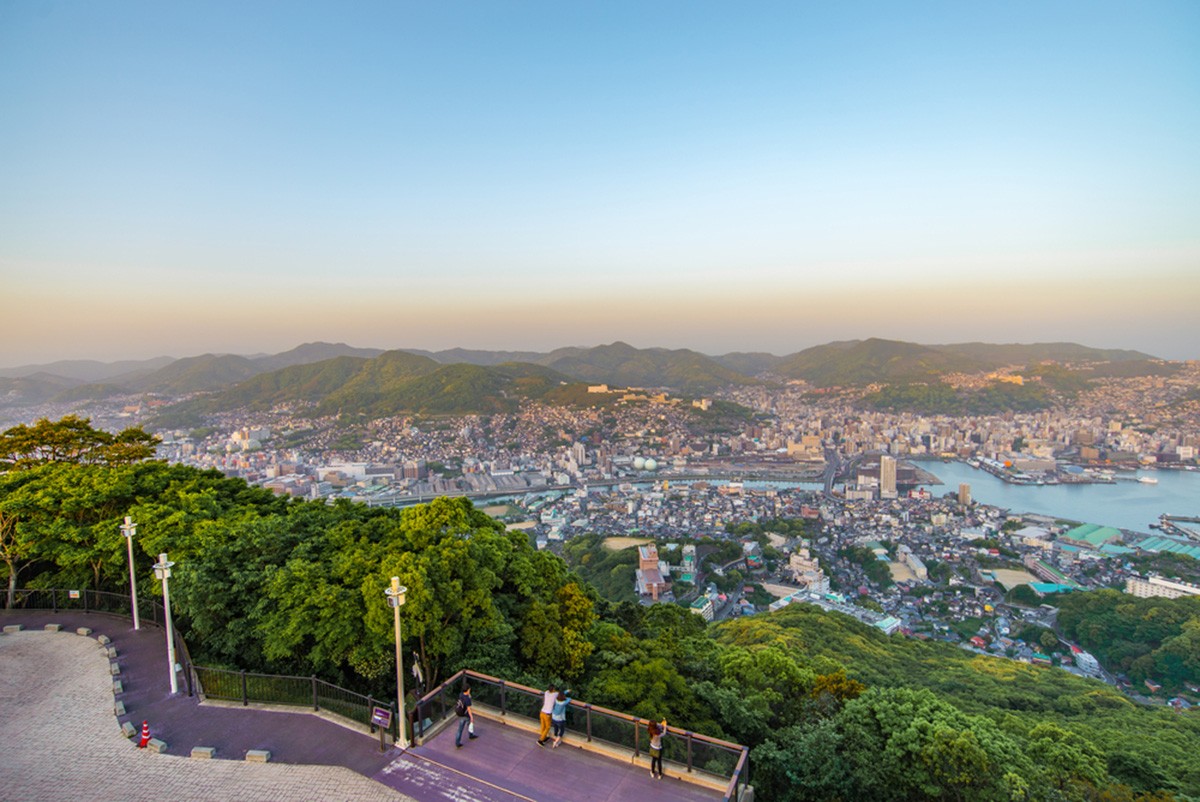 There is a three-story spectacular observation platform on the summit of Mount Inasa. The observation space on the observation deck roof is a 360-degree view spot, and the scenery of the Nagasaki city area and Rias coast spreads before your eyes. In addition, in the clear daytime, you can also see Unzen, Amakusa, and Goto Islands in the distance. You can enjoy a variety of beautiful views, but the night view, called the "$10 million night view" is a must-see. The dazzling neon lights of Nagasaki city and the scenery of the light reflecting on the water surface of Nagasaki Bay are breathtakingly beautiful. The observation space itself also creates a fantastic space with lights scattered on the floor, adding to the beauty of the night view of Nagasaki.

In addition, there is a restaurant located on the second floor of the observation deck, so you can eat Nagasaki specialties while looking at the superb view.
Tourist Attractions such as Pastures and Azalea Gardens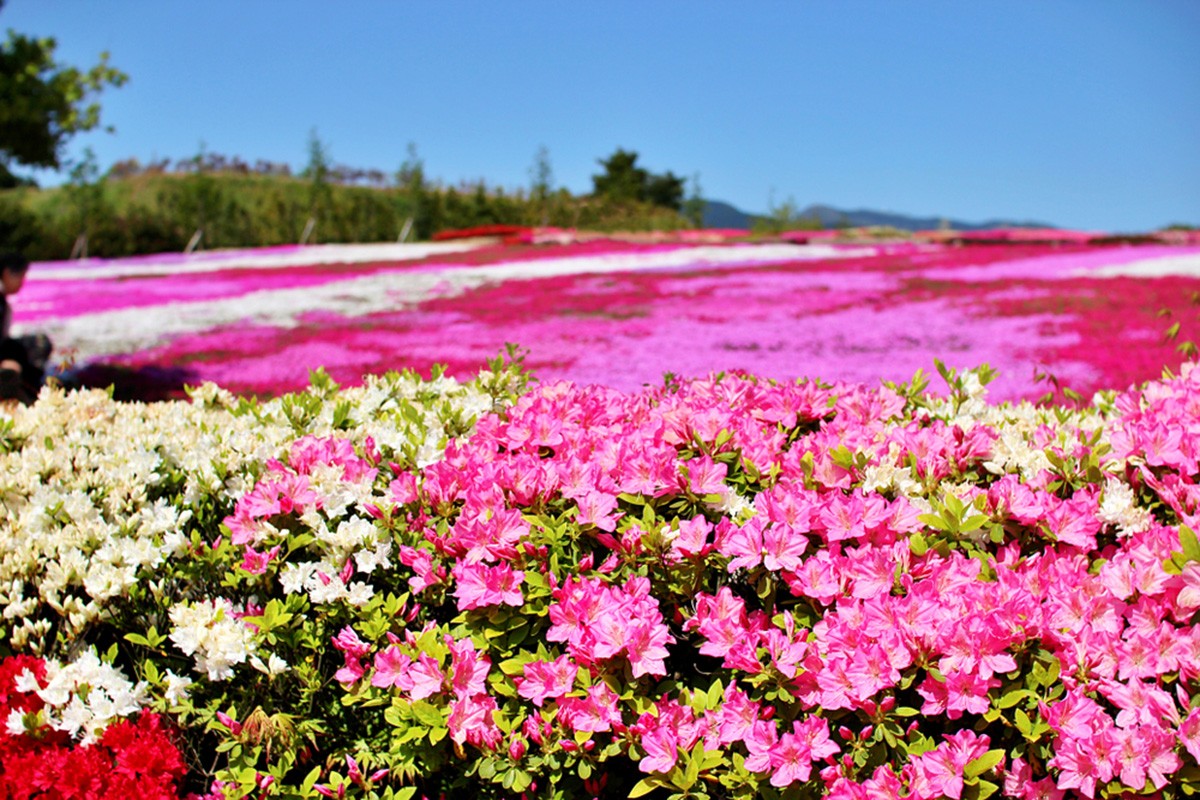 In the middle of Mount Inasa, there are various spots such as an open space, an azalea garden, and a pasture. Among them, the pasture where monkeys and deer are kept is recommended. You can see cute flocking deer and monkeys up close. You can even purchase dedicated feed, so be sure to try feeding them!

Inasayama Park, located in the central area, is famous as an azalea spot. Approximately 80,000 azaleas bloom in the spring, and bright pink flowers color the area.
Access to Mount Inasa
When heading to Mount Inasa, take the bus and ropeway from JR Nagasaki Station. First, take the Nagasaki bus from JR Nagasaki Station, and you can get to "Ropeway Mae Bus Stop (ロープウェイ前バス停)" in about 7 minutes. Then, take the gondola from Nagasaki Ropeway "Fuchijinja Station (淵神社駅)" which is about a 2-minute walk from the bus stop, and arrive in about 5 minutes to "Inasadake Station (稲佐岳駅)" at the summit.
Spot information
Spot name: Mount Inasa



Street address: Fuchimachi, Nagasaki city, Nagasaki prefecture, 852-8012
Access: Take the Nagasaki bus from JR Nagasaki Station to "Ropeway Mae Bus Stop" for about 7 minutes. Approximately 5 minutes to the summit with the ropeway
Wi-Fi: Available
Language: Japanese Only
Credit cards: No credit cards accepted
[Survey] Traveling to Japan
Recommend