Enjoy a Hot Spring Bath at Unzen Onsen in Nagasaki
Unzen Onsen in Nagasaki is a hot spring resort located in a national park rich in nature. The defining characteristic of the hot springs here is that they have strong acidity, as they contain a lot of sulfur. You can also see "Unzen Hell," filled with the scent of sulfur and the heavy mist of hot water vapor rising from the springs. Through the veil of steam, the town's ryokan and hotels are lively with people. How about enjoying the hot spring resort surrounded by rich nature?
Historic Unzen Hot Springs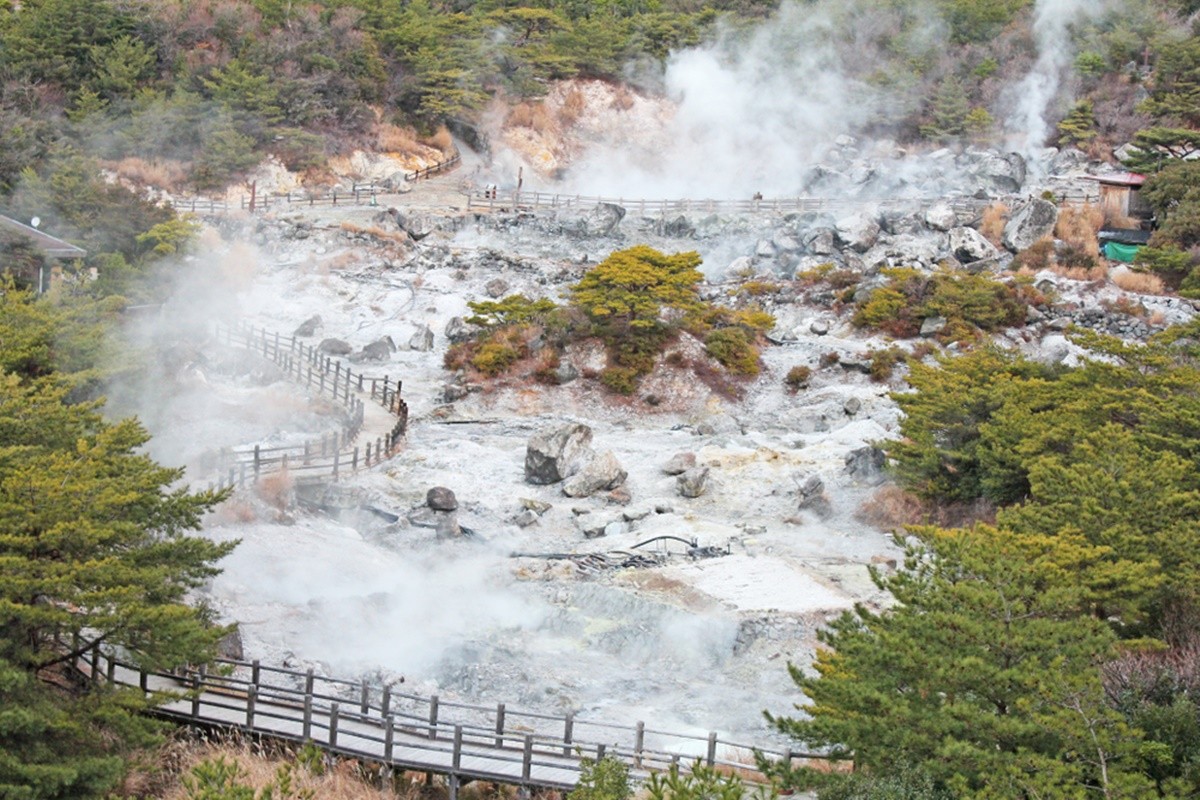 Unzen Onsen in Nagasaki is located in Japan's oldest national park and has about 1300 years of history. It was also an international hot spring resort visited by many foreigners as a summer resort during the Meiji era. The hot spring area has three areas, called "Furuyu", "Shinyu" and "Kojigoku". The defining unique quality of the hot springs is the acidity of the spring water. The color of the spring water is different depending on the accommodation facility, and it can be either transparent or cloudy. It is a beautiful hot spring area where you can enjoy seasonal scenery in an environment surrounded by nature. 
Unzen Jigoku (Unzen Hell)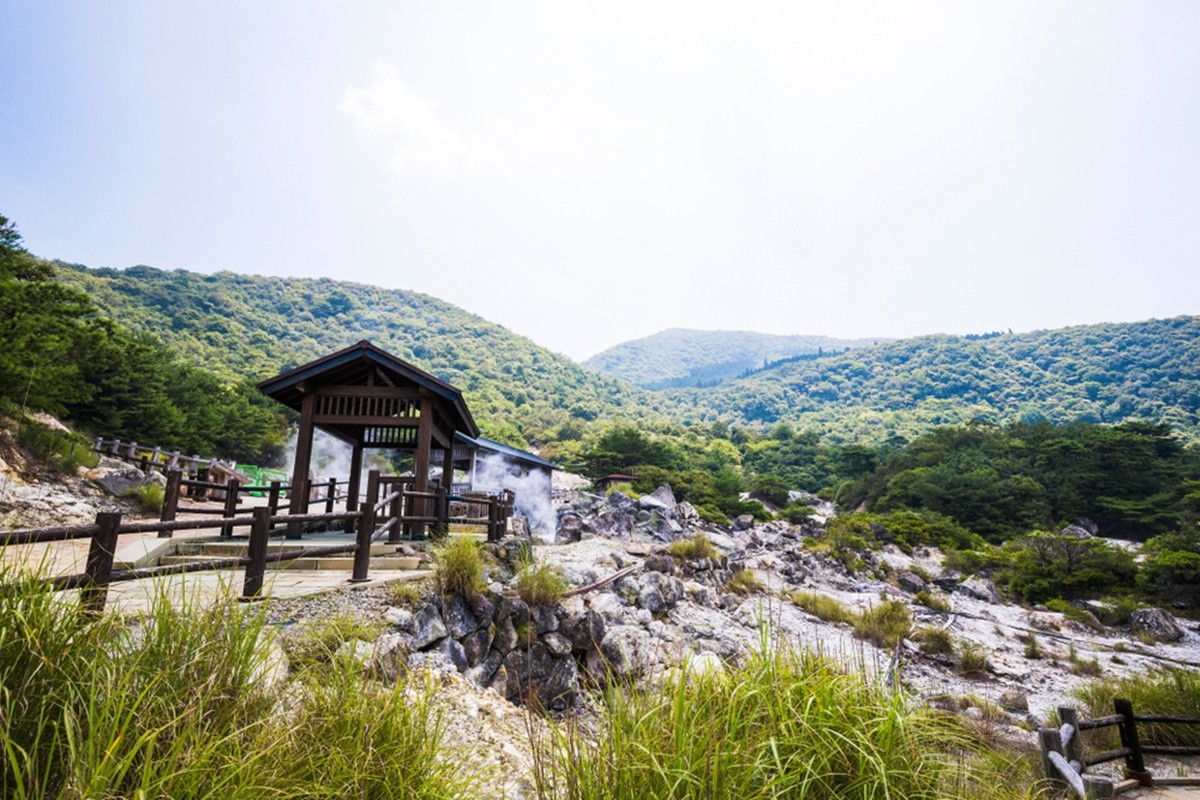 "Unzen Jigoku" is a tourist attraction that is representative of Unzen Onsen. High-temperature hot springs and fumarolic gases erupt violently from all over the surrounding area. Unzen Jigoku gives off a strong sulfur smell, and the sight of the veils of steam makes for a great photo spot. Unzen Jigoku also has a well-maintained promenade for taking a walk around the area. There is a rest area with a "foot steaming facility" where you can feel geothermal heat and fumarolic gas while resting your feet. In addition, eggs boiled from the natural heat of the springs are sold here. What do you think about having a chance to enjoy the heat of Unzen Jigoku? 

Ryokan at Unzen Onsen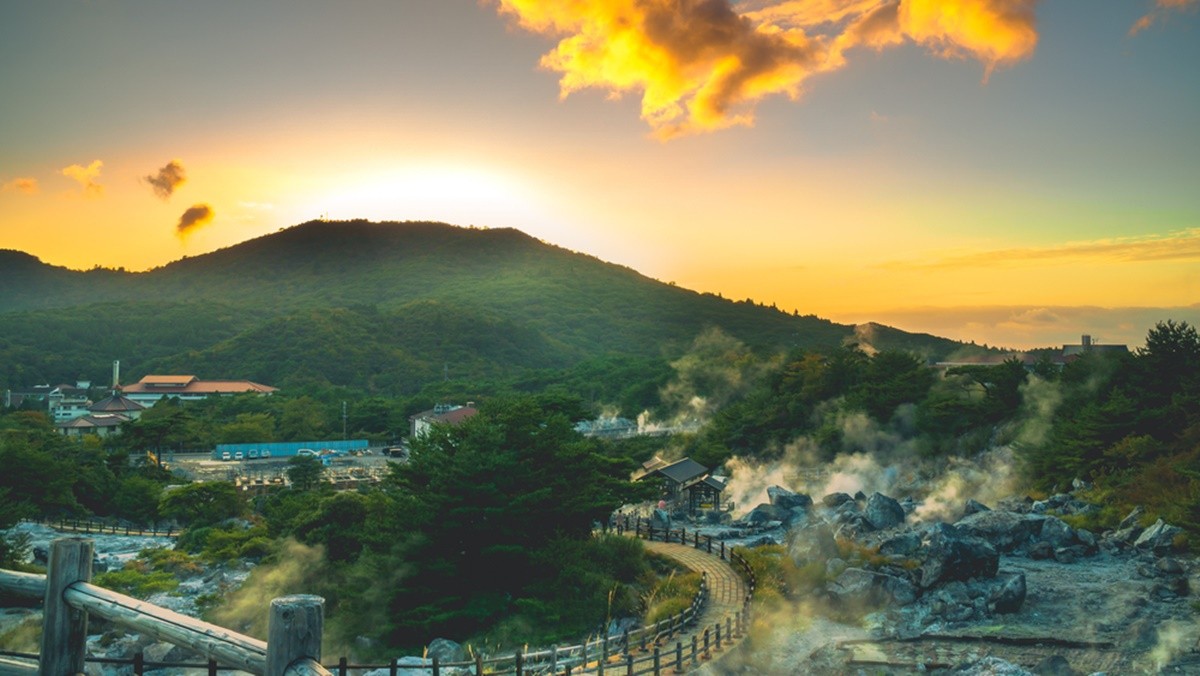 There are 19 accommodations in the hot spring area of Unzen Onsen including a historic hotel and an inn adjacent to Unzen Jigoku. You can enjoy the beautiful scenery of the four seasons in a harmonious environment in the great nature of any hotel or ryokan. There are accommodation types such as condominiums and hotels and inns with varying set meal plans, so there are many places to choose from that can fit your budget.
Access to Unzen Onsen in Nagasaki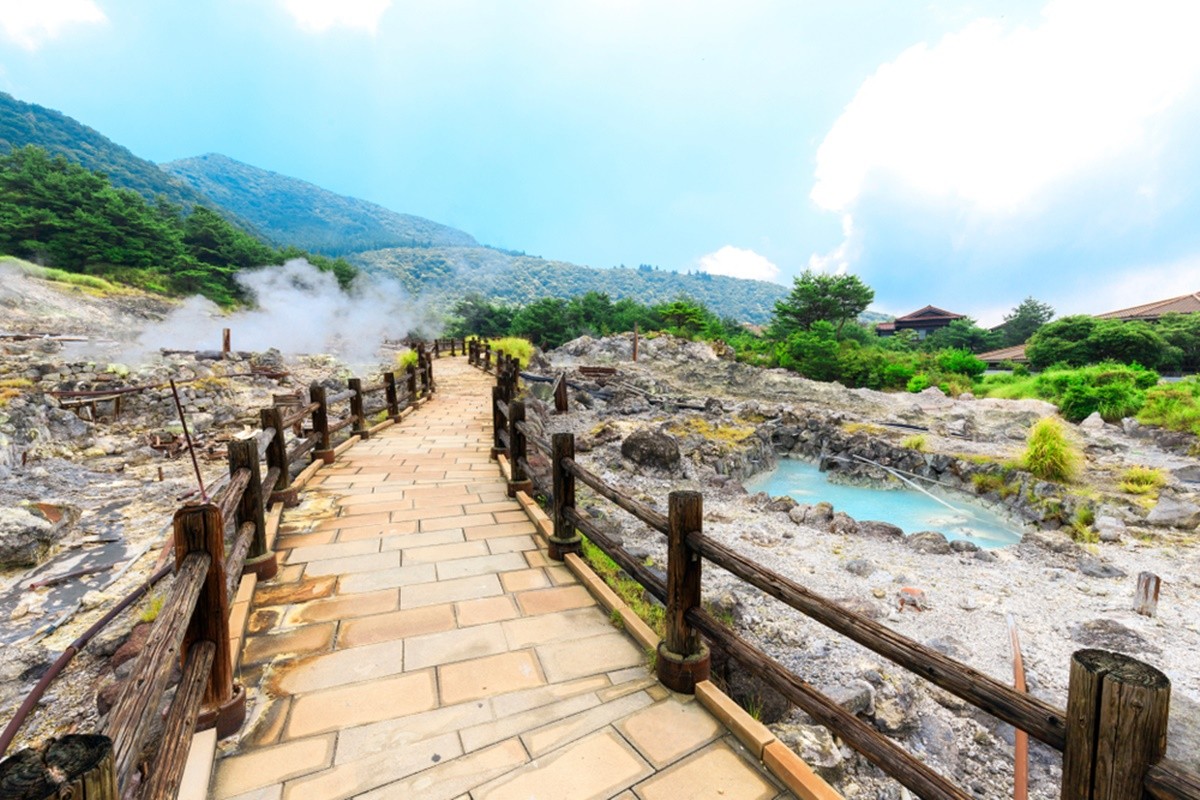 Access from the Tokyo Metropolitan Area to Unzen Onsen from Haneda Airport is by flight to Nagasaki Airport. From the airport, take a limousine bus for Isahaya and get off at the Isahaya Terminal. From there take the Shimatetsu Bus from Isahaya Terminal and get off at the Shimatetsu Bus Unzen Service Office. 
Spot Information
Spot name:Unzen Onsen
Street Adress:Obama-machi, Unzen, Nagasaki Prefecture
Access:From Nagasaki Airport, take a limousine bus bound for Isayhaya and get off at Isahaya Terminal. Take the Shimatetsu Bus from Isahaya Terminal and get off at the Shimatetsu Bus Unzen Service Office.
Wi-Fi: Available
Language:Varies by facility
Credit cards:Depends on the establishment
[Survey] Traveling to Japan
Recommend