Experience Nagano Prefecture's Scenery at Yudanaka Onsen
Yudanaka Onsen (Hot Springs) in Nagano Prefecture's Yamanouchi area was discovered in the 7th century, so it has a very deep, long history. In modern times, the hot spring town has been prosperous as a hot spring resort and post town.

The town is known for its frequent visits by famous Edo Period haiku poet Kobayashi Issa, and there is even a walking course known as "Issa's Walking Path".
Heal Everyday Fatigue in Yudanaka Hot Spring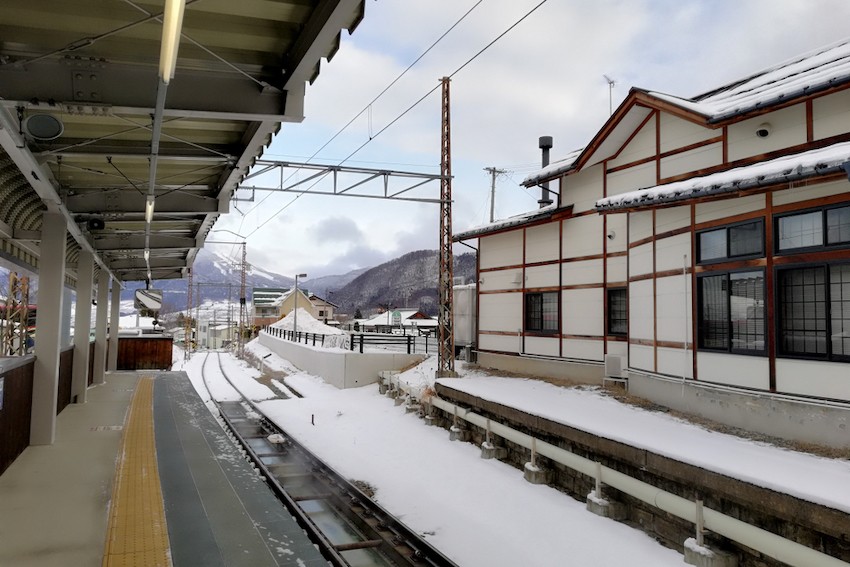 The final station on the Nagano Railway's Nagano Line, Yudanaka Station is the entrance to the hot spring area.Immediately after exiting the ticket gates, right across the tracks from the station, is a natural hot spring facility that is perfect for day-trippers, called the Yudanaka Ekimae Onsen Kaede no Yu.It is extremely rare, even in Japan, for there to be a hot spring facility built directly on the train platform.
There is a foot bath outside, so feel free to give it a try.Next to the foot bath is the large, 400 year old maple tree (kaede) that gives the hot spring facility its name.The leaves on the tree turn a beautiful bright red in autumn, providing a great, traditional Japanese image for photographs.
Also, about a 25-minute walk from the station is a rest stop along the main road, called the Michi-no-Eki Kita-Shinshu Yamanouchi, where you can buy special items such as traditional crafts and local sake, and you can also try the famous Shinshu Soba.
We would like to recommend you to walk around and enjoy the experience of being in a Japanese hot spring town.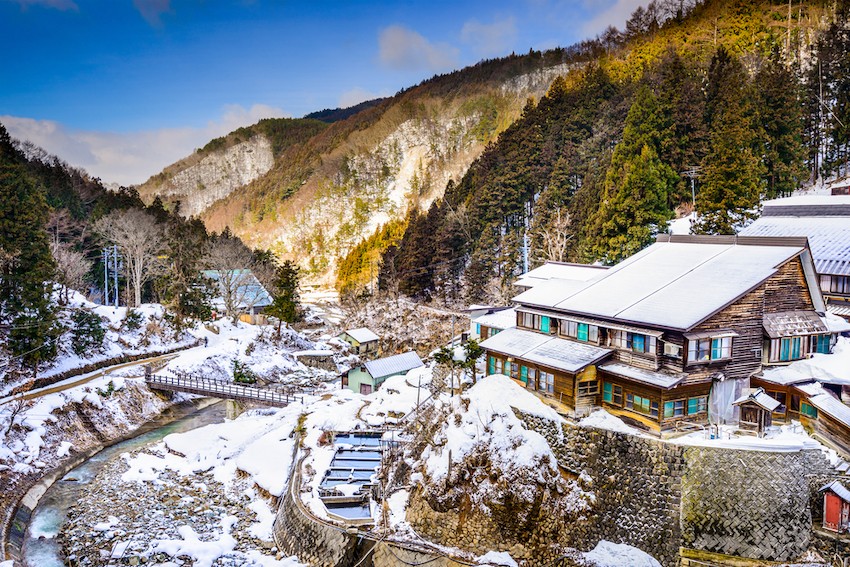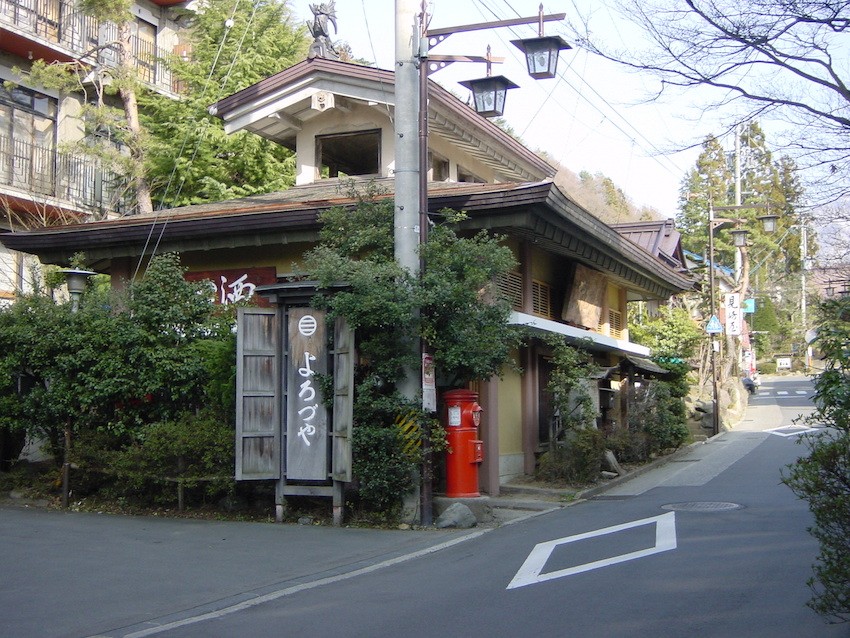 There are 14 hotels and inns in Yudanaka Hot Springs.

Many of the hotels and inns have been in operation for a long time, so you can experience traditional Japanese buildings and interiors.
Including Yudanaka Hot Springs, there are 10 communal baths dotted around the area, called the Yudanaka Shibu-Onsen-Kyo, and many people go around to enjoy hot spring after checking out of their hotels.
Jigokudani Yaenkoen : The Place Where You Can See Snow Monkeys in the Hot Springs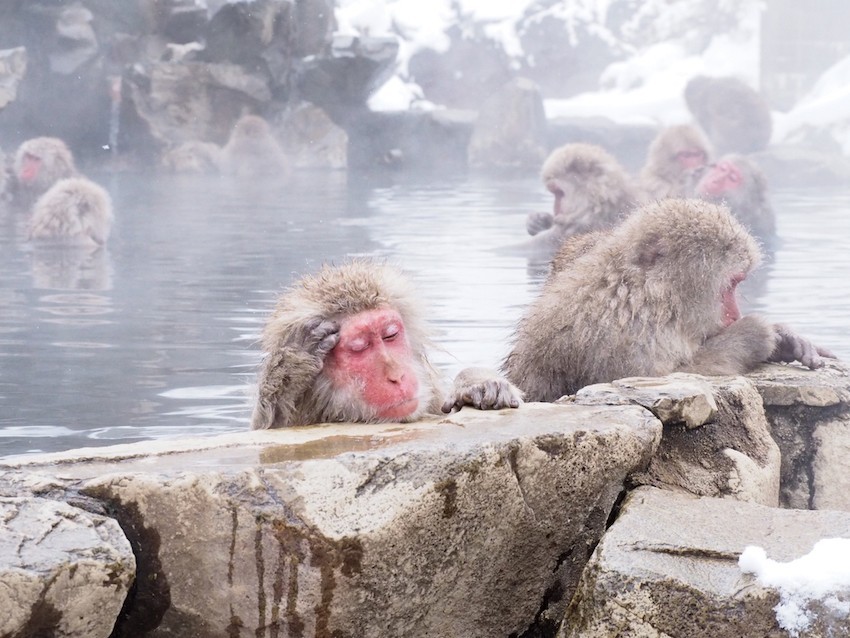 Near Yudanaka Hot Spring is a hot spring called Shibu Onsen, part of the Yudanaka Shibu-Onsen-Kyo area.
In this area is the Jigokudani Yaenkoen, known as the Snow Monkey Park, where you can see wild Japanese macaques using the hot springs.
While the monkeys generally only use the hot springs in the cold winter months, you can still see wild monkeys at the park at other times of the year, though they may not be in the water.
Spot Information
Spot name: Jigokudani Yaenkoen (Snow Monkey Park) (地獄谷野猿公苑)
Street Address:6845 Yamanouchi-machi, Shimotakai-gun, Nagano 381-0401
Access: About 15 minutes by bus from Yudanaka Station, get off at the Kanbayashi Onsen bus stop and walk about 35 minutes
Language:Pamphlet available to download online (English, Traditional Chinese, Simplified Chinese)
Ticket:Adults 800 yen, elementary - high school students 400 yen
Credit cards:Accepted
[Survey] Traveling to Japan
Recommend