Shiga Kogen Ski Resort in Nagano, Japan. Recommended Courses in Winter are here!
Shiga Kogen (or Shiga Highlands) 18 Ski Area, is a must for those visiting Nagano Prefecture in winter. It is the largest combined ski area in Japan, famous for deep powder snow and  has 18 resorts ranging between 1,340 meters and 2,307 meters elevation connected by shuttle bus or ski lifts with an all-mountain pass. It is recommended to plan your itinerary early to see the breathtaking snow scenery of Japan. In this article, we list a few attractions of Shiga Kogen Ski Resort in winter and spring.

"Snow Monsters" at Summit of Mount Yokote in Shiga Kogen Ski Resort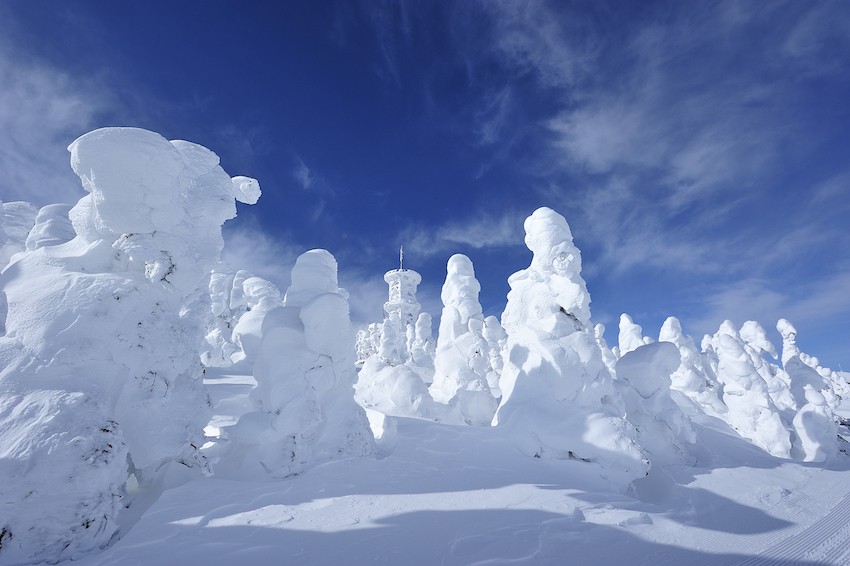 In winter the fir trees on 2,307 meters-high Mount Yokote are an amazing sight, looking like a herd of snow monsters. Freezing fog covers the trees in frost, and as it accumulates it is sculpted into fantastic shapes by the Siberian winds. These awe-inspiring trees, called "juhyo" (snow monsters) can only be seen in a few places in northern Japan where the conditions are right.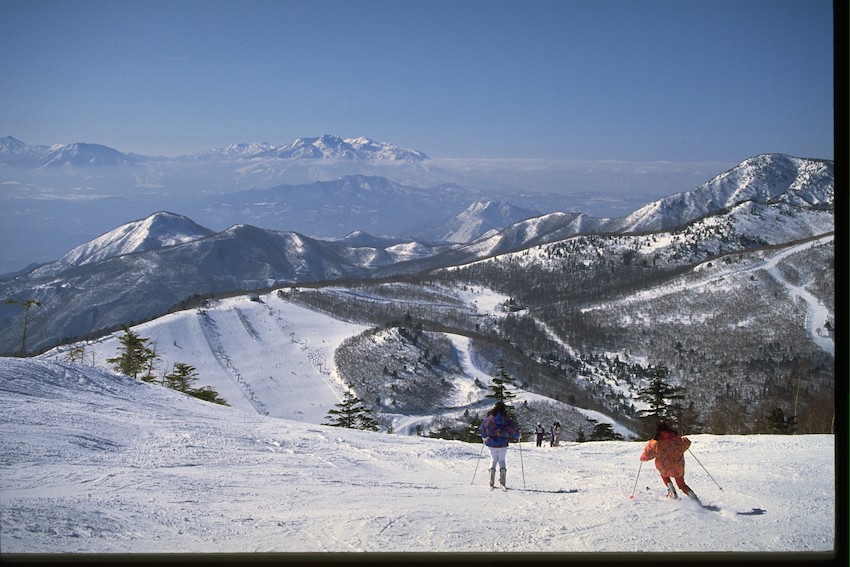 You may take one of several lifts to the summit to see the snow monsters while enjoying skiing or snowboarding which are of course the main activities at the resort. But take time to appreciate the pure white panoramic scenery and make the most of the winter leisure activities!

Information
Name: Shiga Kogen Yokoteyama Ski Resort



Location: Shiga Kogen, Yamanouchi, Shimotakai District, Nagano Prefecture
Access: 50 minutes by bus from Yudanaka Station of Nagano Electric Railway Nagano Line, and 10 minutes by lift to the summit
The Gorgeous "Snow Corridor"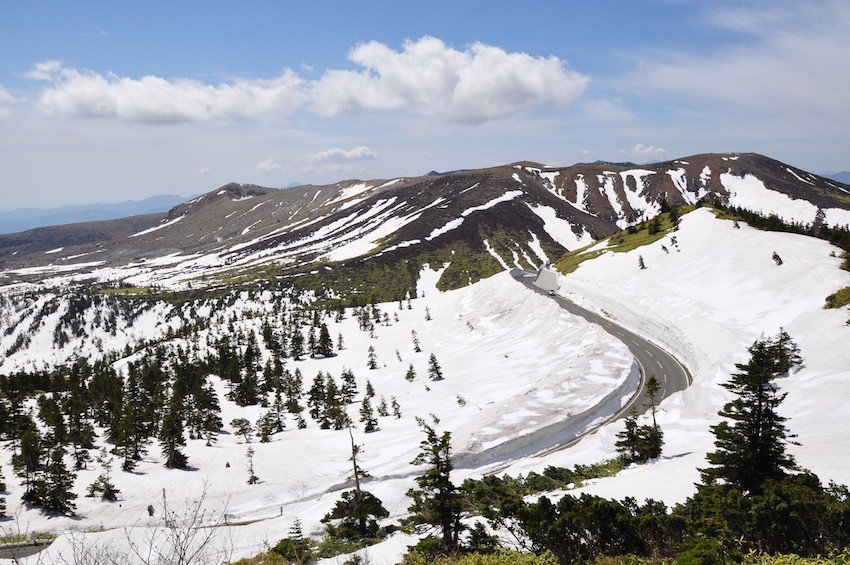 The road connecting Shibu Onsen in Nagano Prefecture and Kusatsu Onsen in Gunma Prefecture is a popular driving course. The route is closed from November to late April due to the huge amount of snowfall it gets. Once the road has been re-opened it is lined with snow walls rising an astonishing 5-8 meters, which forms a beautiful "snow corridor". It is scenery exclusive to snowy Nagano Prefecture.

Information
Name: Shiga Kusatsu Kogen Route



Street Address: National highway No. 292, Shiga Kogen, Yamanouchi, Shimotakai District, Nagano Prefecture
Feel the Art in Shiga Kogen Roman Art Museum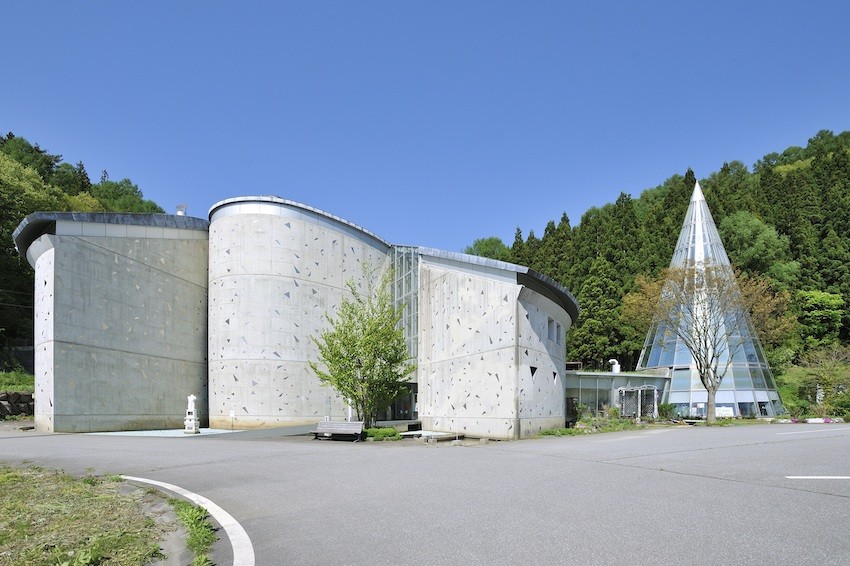 Shiga Kogen Roman Art Museum is designed based on the image of forest and trees by famous Japanese architect Kurokawa Kisho. The exterior has a unique appearance with elegant elliptical concrete walls embedded with titanium chips. Despite the name, there are no Roman artefacts, but the "roman glass" objects of Kodama Katei, an artists who was born Yamanouchi. There are also some old Japanese glass bottles and woodblock prints dating back to the Edo Period  exhibited. At certain times there are also exhibitions such as photos of the nearby Monkey Park and other special events held.

Information
Name: Shiga Kogen Roman Museum



Street Address: 1465 Hirao, Yamanouchi, Shimotakai District, Nagano, 381-0401(Kanbayashi Onsen)
Access: Get off at Yudanaka Station of Nagano Electric Railway, take the bus heading towards Shiga Kogen and get off at Kanbayashi bus stop.
Language: Japanese
Ticket: 500 yen, 300 yen for primary and middle school students
Credit cards: Not accepted
[Survey] Traveling to Japan
Recommend