5 Must Buy Souvenirs From Karuizawa,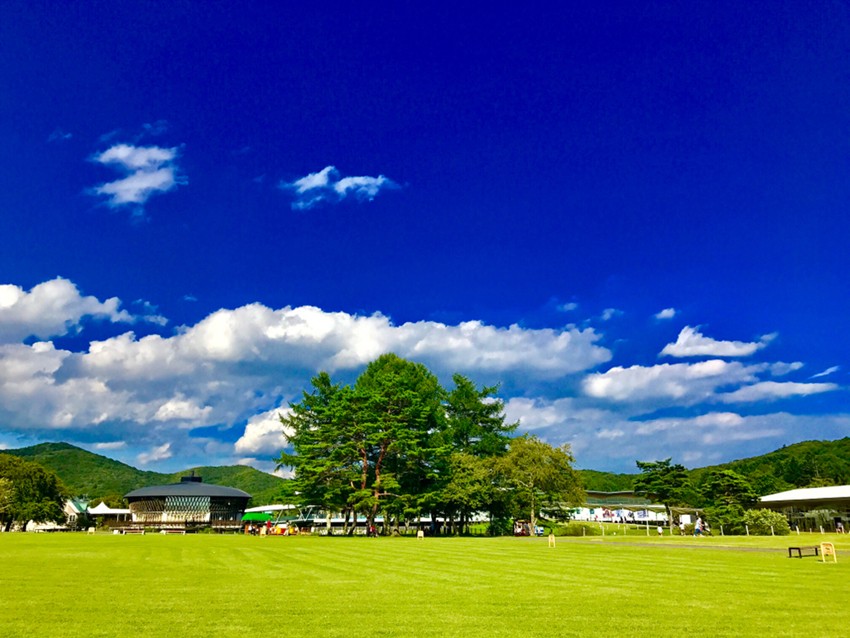 Karuizawa is a great place to shop for souvenirs as it has many famous products from the town itself and specialities from elsewhere in Nagano Prefecture.  In this article, we have listed five souvenirs which are highly recommended.

Karuizawa Tart
Karuizawa Tart is a western-style dessert about the size of the palm of your hand. The tart's sweet and fragrant filling of walnut and almond is its selling point.  Karuizawa Tart is the best-selling souvenir made by long-established pastry store Shirakabado: don't forget to check it out!
Apple Butter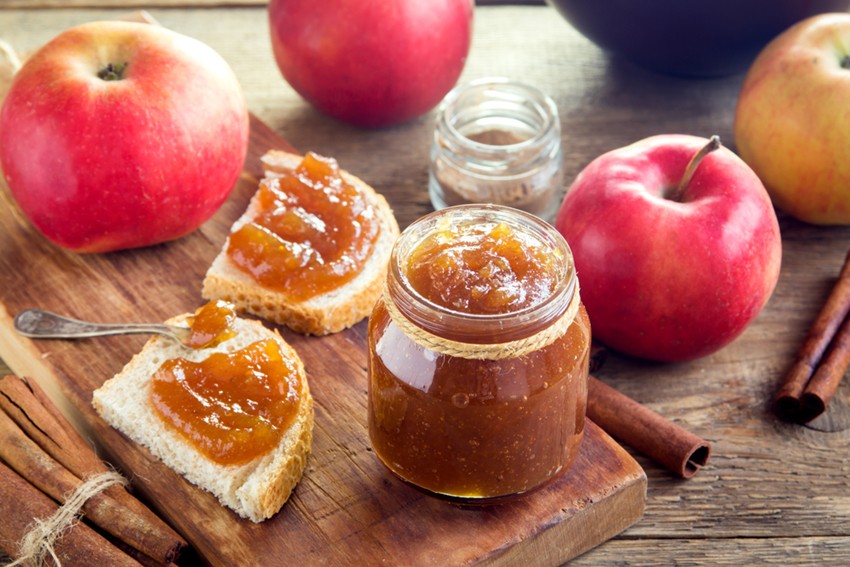 Apple butter is best eaten with toast. The local apple of Nagano Prefecture is slowly cooked until it becomes a jam which is blended with butter, giving it a softer texture than your usual jam. The sweetness of apple and fragrance of butter make a good combination with warm toast or pancakes.
 Shinshu Miso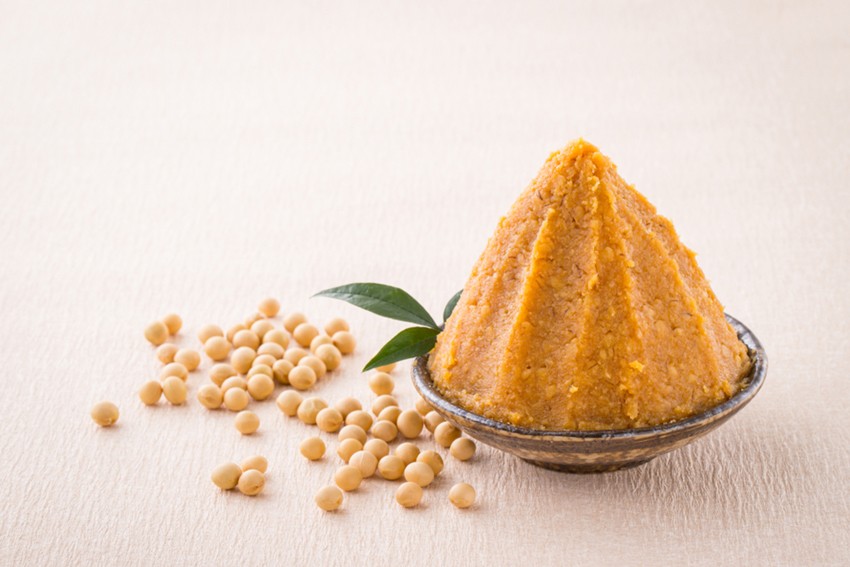 Shinshu miso (yellow miso) is a local specialty of Nagano Prefecture and there are several specialty stores in Karuizawa. Besides miso paste, there are also products such as miso-flavored sauce and seasonings. Among them, the walnut miso paste is highly recommended. Its uniqueness lies in the mild sweetness and texture of walnut. It can be added to vegetable dishes or spread on bread.
Karuizawa Kogen Beer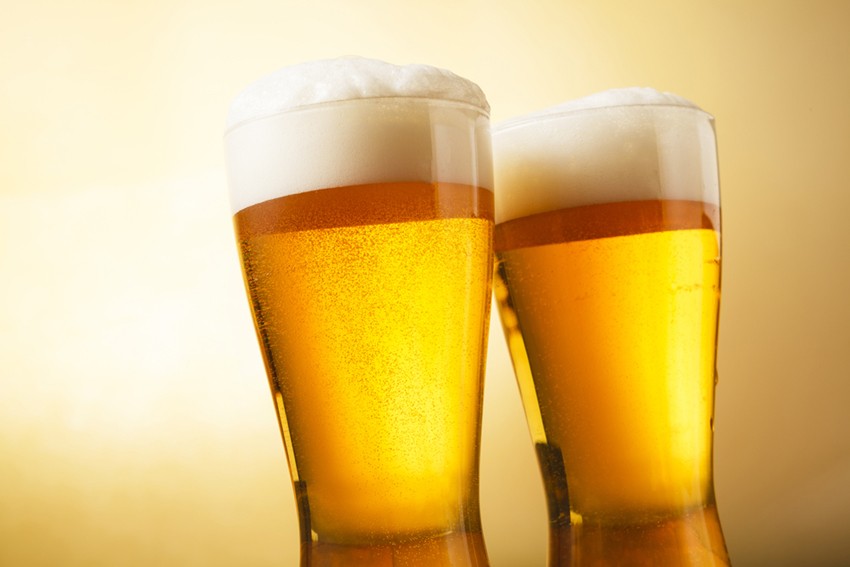 Karuizawa Kogen Beer is a craft beer made by Yo-Ho Brewing in Karuizawa using carefully selected malt and hop and Karuizawa's pure natural water as ingredients. Yo-Ho has many variations in its beer lineup such as IPA, porter and white beer.
Karuizawa Carving
Karuizawa Bori  or Karuizawa Carving is a traditional handicraft that originated a century ago when craftsmen decorated western furniture with carvings to furnish the villas of foreigners in Karuizawa. The technique is carried on today. Typical patterns include sakura and grapes. Recommended souvenirs with Karuizawa Carving are small and useful items such as hand-mirrors and pens.
Places to Buy Souvenirs in Karuizawa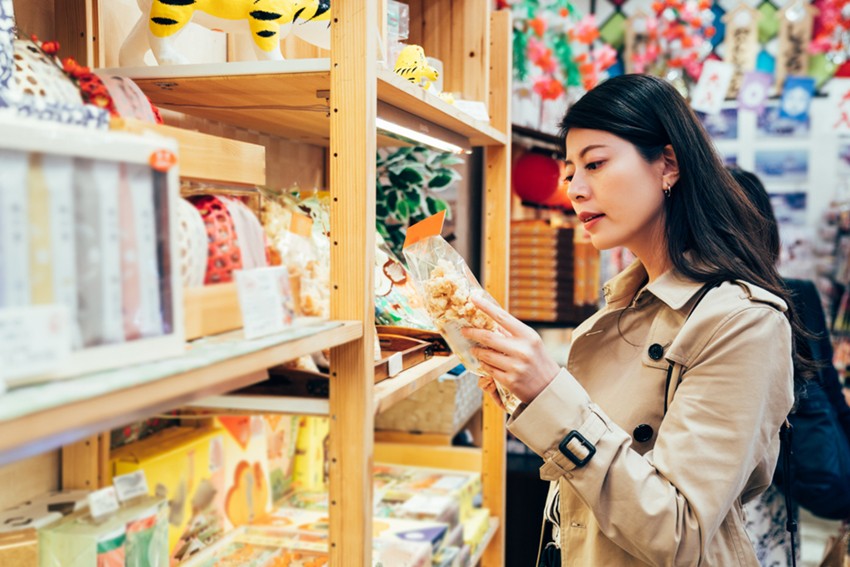 The souvenirs mentioned above can all be found in JR Karuizawa Station and the surrounding area. You can also find them in shopping streets and shopping malls. 
Old Karuizawa Ginza Street
Various shops selling handicrafts, accessories, general goods, and souvenirs can be found in Old Karuizawa Ginza Street. Besides Japanese and western pastries, there are also Karuizawa Carving workshops and stores clustered here.
Information
Name: Old Karuizawa Ginza Street



Address: Kyūkaruizawa-541, Karuizawa, Karuizawa-machi, Kitasaku-gun, Nagano-ken, 389-0102
Access: 4 minutes by bus from Karuizawa Station
Wi-Fi: Available (Karuizawa-Free-Wi-Fi)
Language: English 
Credit cards: VISA, MasterCard, JCB, AMERICAN EXPRESS, Diners Club International (varies with shops)
Karuizawa Prince Shopping Plaza
This is a vast shopping mall located just three minutes' walk away from JR Karuizawa Station. The Souvenir Court in the mall has eight stores with various Nagano and Karuizawa souvenirs.

Information
Name: Karuizawa Prince Shopping Plaza



Address: Karuizawa, Kitasaku District, Nagano, 389-0102
Access: 3 minutes walk from Karuizawa Station South Exit
Wi-Fi: Available
Language: English, Chinese, Korean
Credit cards: VISA, JCB, AMERICAN EXPRESS, UnionPay (varies with store)
[Survey] Traveling to Japan
Recommend