Shopping in Matsumoto, Japan: Top 5 Must-Buy Souvenirs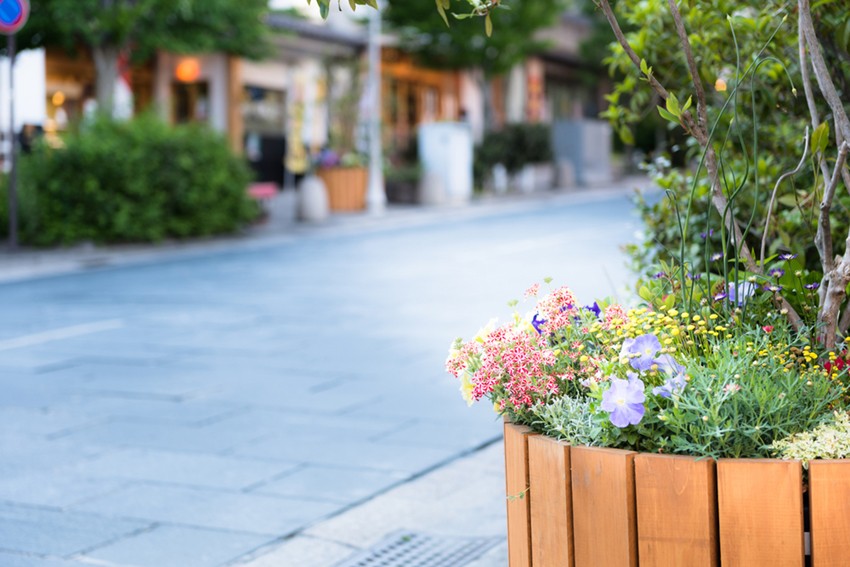 Besides historical sites, the city of Matsumoto in Nagano Prefecture is also a great place for souvenir shopping. In the past, Matsumoto prospered as a castle town and many traditional handicrafts and local products remain popular as souvenirs. We would like to recommend five of the best souvenirs to get in Matsumoto.

Matsumoto Temari or Japanese Traditional Ball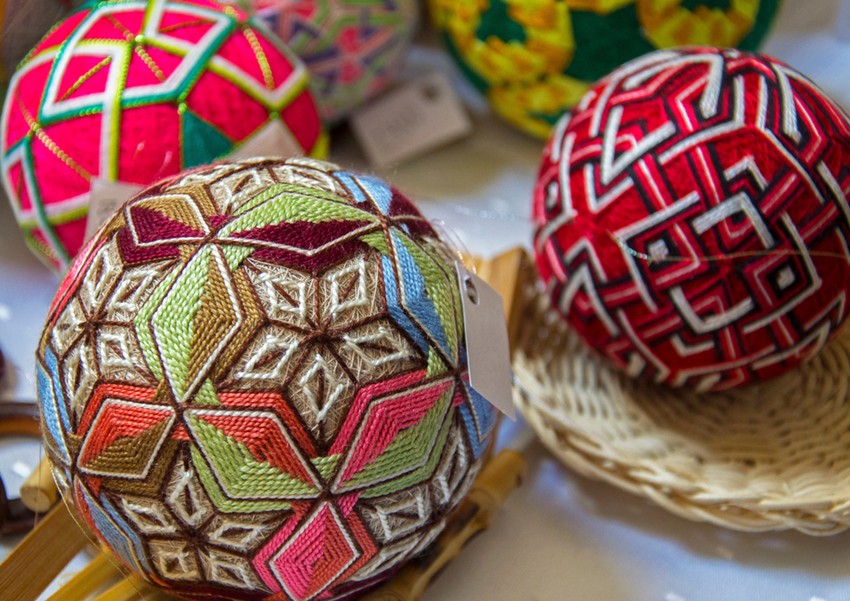 The Matsumoto Temari ( handball) is iconic as the folk craft associated with Matsumoto since the latter half of 18th century. They are made by wrapping colored silk or cotton thread around a ball. All Matsumoto Temari are handmade by craftsmen with very detailed patterns and vivid colors and take about five hours to complete.

Traditionally, temari were toys for children and later were used as gifts representing peace and harmony. Nowadays they are more popularly known as a lucky charm or decorative souvenir.
Ame Senbei or Candy Plate
Ame Senbei is a type of Japanese confectionery made with very fine powdered sugar. Matsumoto has long been known for its confectionery, so it has many long-established traditional stores. The Ame Senbei made by Iidaya, is especially popular due to its crisp texture which resembles wafers.
Sake Manju or Sake Steamed Bun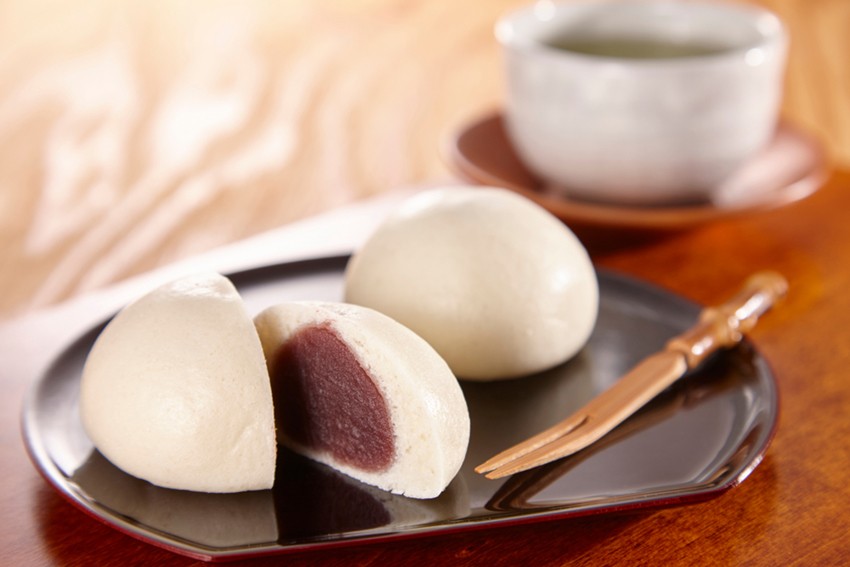 Sake manjū (steamed bun) is a traditional confectionery with locally brewed sake mixed into the manjū dough that covers the filling made of high quality koshian (smooth bean paste). It is loved by people of all ages due to its mildly sweet taste and soft texture.

Sake manjū is sold in many stores in Matsumoto with those sold at Fujimura especially famous.
Oshiro Monaka or Sweet Beans Paste Dessert
Oshiro monaka is a version of the tradtional Japanese sweet modeled on Matsumoto Castle. The tsubuan (coarse red bean paste) is sandwiched between thin wafers made of mochi. Oshiro monaka is only sold at Fujiya which has three branches around the city.
 Misorasando 
Misorasando (loosely interpreted as miso caramel sandwich) is an original sweet that has gained in popularity in recent years. It uses local Matsumoto specialties miso and wild sesame as ingredients. The miso caramel is sandwiched between wafers or shortbread cookies.

Many sweet stores sell misorasando, so you might want to try them from a few different stores to compare their taste.
Places to Buy Souvenirs in Matsumoto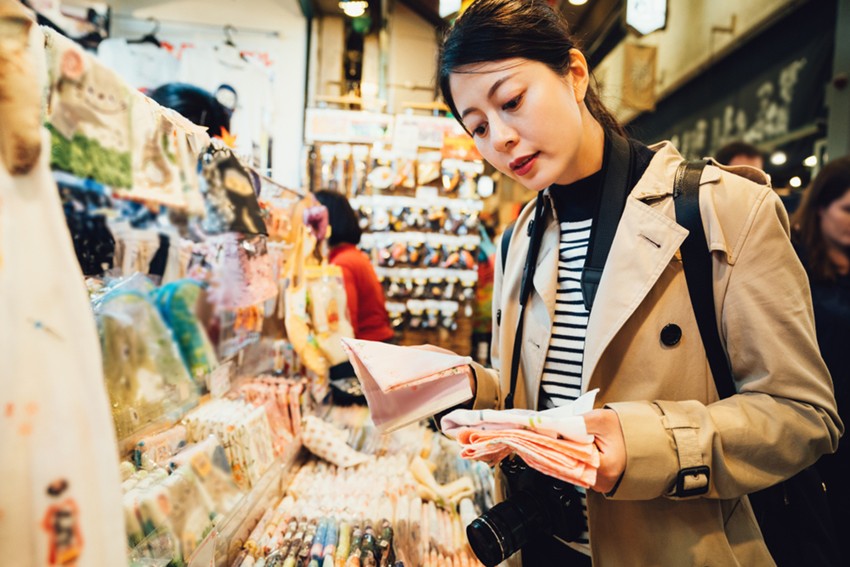 We would like to introduce some shopping locations to get the souvenirs we introduced above.

Souvenir Shops in Train Stations and Airport
Many local products such as foods and handicrafts can be found in main transport hubs such as JR Matsumoto Station and Shinshu Matsumoto Airport. It is often more convenient to shop for souvenirs just before leaving, so picking them up at stations or the airport is an ideal choice.

Matsumoto Shopping Streets e.g. Nakamachi Street
In the city there are two main shopping areas: Nakamachi Street and Nawate Street. Both are lined with buildings in traditional architectural styles which makes them worth a visit in itself. There are many stores selling traditional Matsumoto handicrafts and Japanese sweets, especially in Nakamachi Street.
[Survey] Traveling to Japan
Recommend