Togura Kamiyamada Onsen: Nagano Hot Spring Area With Over 120 Years of History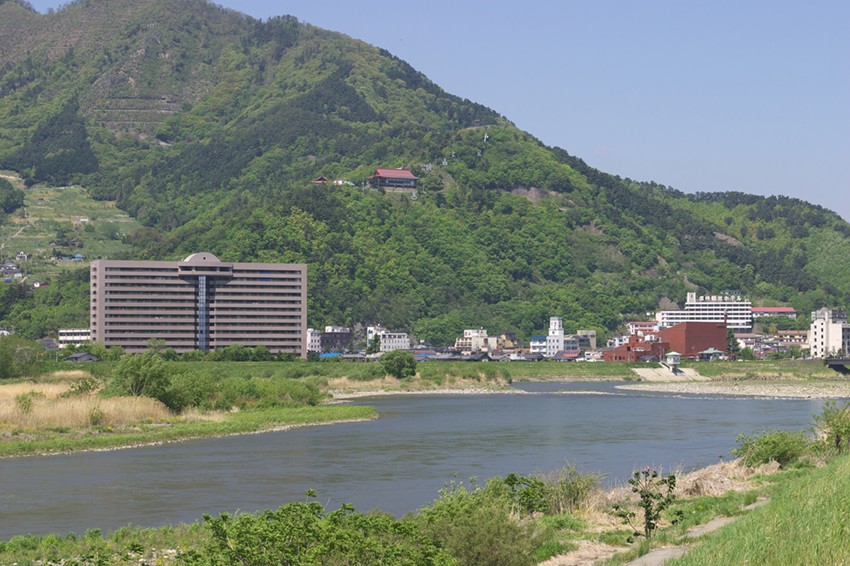 Togura Kamiyamada is a onsen (hot spring) resort in Nagano Prefecture's Chikuma City. Having been opened about 120 years ago, the hot spring resort has a long list of shops such as Japanese ryokan or inns, restaurants, souvenir shops, and craft shops that have been there for a very long time.

About Togura Kamiyamada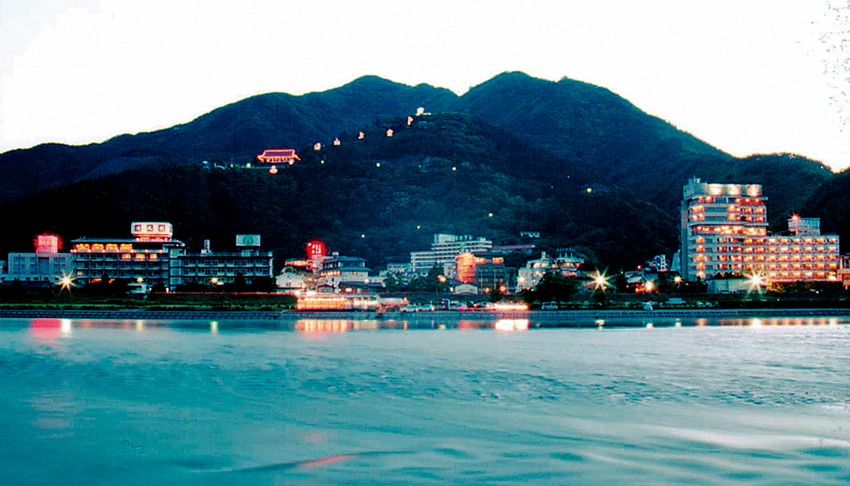 Togura Kamiyamada Hot Springs is the catch-all name for Togura Hot Springs, Kamiyamada Hot Springs, and Shintogura Hot Springs. Among these, the most popular are the Togura Hot Springs and Kamiyamada Hot Springs, situated between the tourism base of Togura Station and the Chikuma River.

In addition, Togura Kamiyamada Hot Springs has a long history, having developed over 100 years ago as a hot spring area that served the visitors at nearby Zenkoji Temple, after services ended. Because of this, it is common to also visit Zenkoji Temple, the Arato Castle ruins, and Kanonji Temple all together.
Highlights and What to Do in Togura Kamiyamada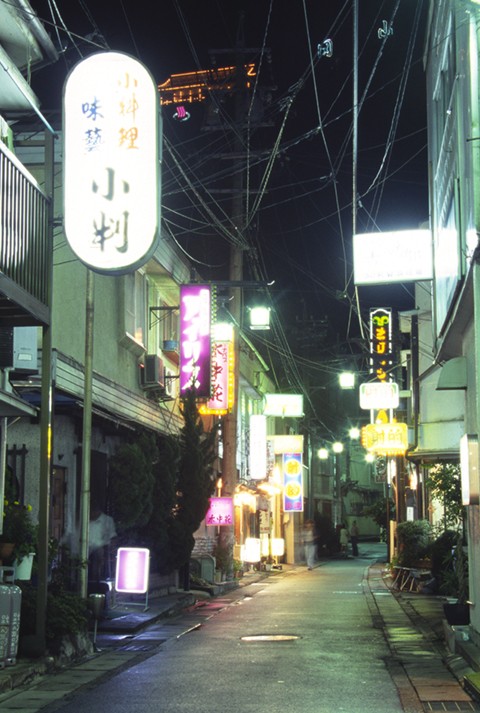 When you visit Togura Kamiyamada Hot Springs, take a walk through the spa area of the town and take in the retro atmosphere. In addition to the inns, restaurants and foot baths, there are also shops where you can try out making pottery, stained glass, or try your hand at the shooting range.

Togura Kamiyamada is also famous as a town where geisha perform songs, dance, and play the Shamisen (a three-stringed traditional Japanese musical instrument). The local Geisha (traditional Japanese performers wearing kimono) also offer kimono dressing experience support and other chances to try out traditional Japanese arts.
Togura Kamiyamada Food and Restaurants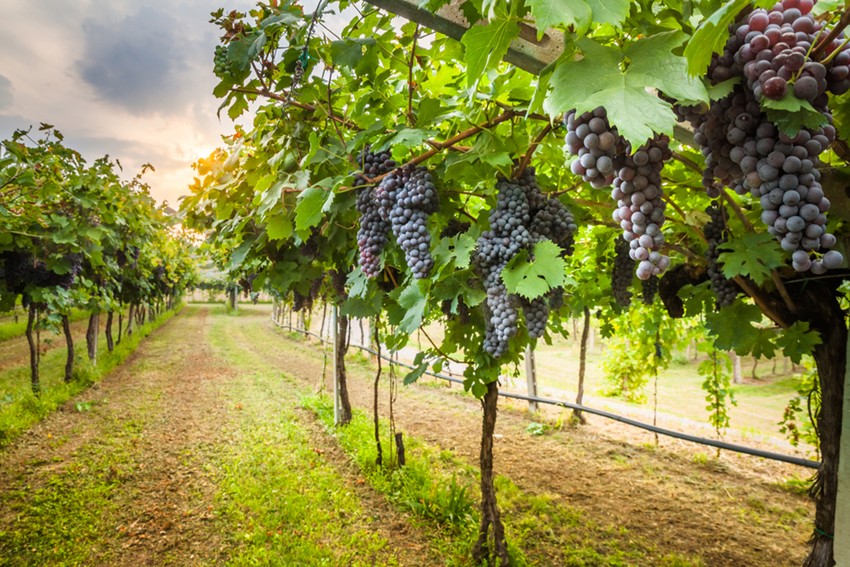 There are various restaurants in Togura Kamiyamada Hot Springs, including Japanese, Chinese, and Western food. The area around Togura Hot Spring is especially convenient.

Also, there is a farm near the Chikuma River, which runs through the center of town, where you can pick grapes or apples, and eat them right there.
Togura Kamiyamada Hot Springs Hotels and Inns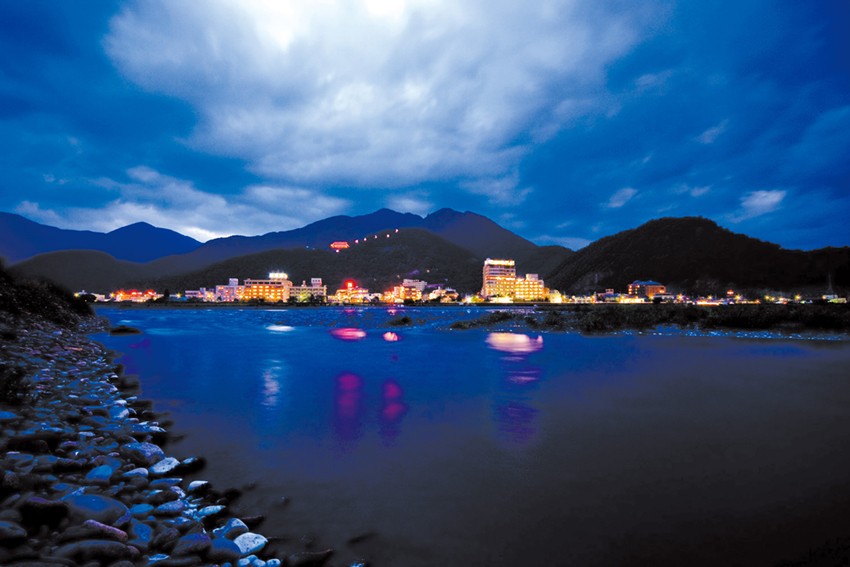 Hotels and inns are especially plentiful around the Togura Hot Spring and Kamiyamada Hot Spring area of the town. Because it is a hot spring town, all of the accommodations provide hot spring facilities. The average price is about 10,000 yen per night, which is quite reasonable for hot spring resorts in Nagano Prefecture.

Access to Togura Kamiyamada
If you are going to Togura Kamiyamada, first head to Nagano Station. From Nagano Station, take the Shinano Railway for about 25 minutes, and get off at Togura Station (戸倉駅). From Togura Station, the hot springs are within walking distance.
Spot information
Spot name:Togura Kamiyamada (Togura Station)
Street address:1445 Oaza-Togura, Chikuma-shi Nagano 389-0804
Access:About 25 minutes from Nagano Station by Shinano Railway
Wi-Fi:Available(Chikuma-Free-Wi-Fi-2) (Sponsored by the Chikuma Souzo-kan and according to local inns)
Language:English
Ticket Purchase:At stations
Credit cards:VISA, MasterCard, JCB, AMERICAN EXPRESS, Diners Club International (Dependent on the establishment)
[Survey] Traveling to Japan
Recommend