Is this item really useful? 100 yen convenient utensil! Easy Peeler with case, Guard Peeler Easy to clean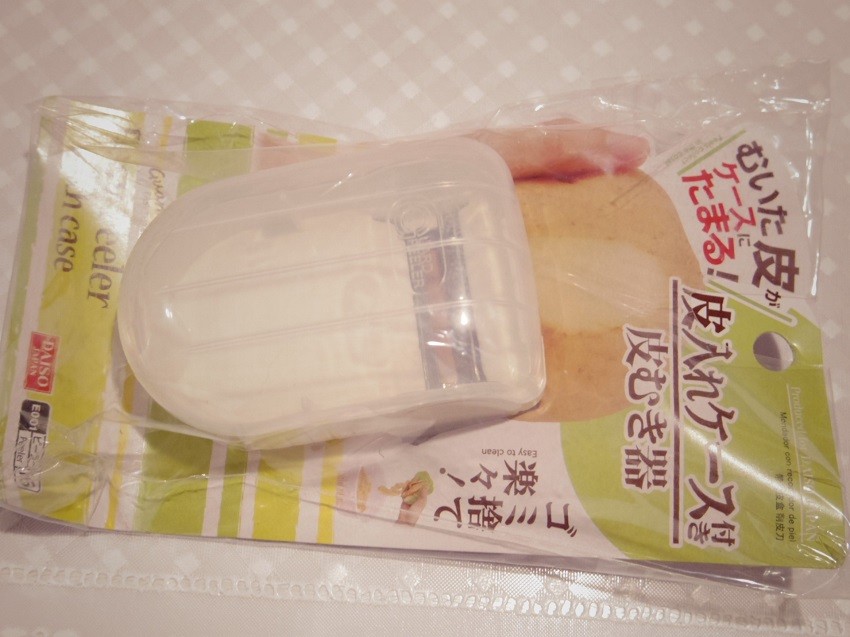 100 yen shop, a popular shop for everyone. There are also many items such as various types of kitchen supply, and both cooking lovers and a slovenly person can find their favorite goodies easily here. Today, we will like to introduce this item! "Easy Peel with the case, Guard Peeler Easy to clean" What is the difference of this peeler with others? Let's take a look at it.
What is the feature of this peeler?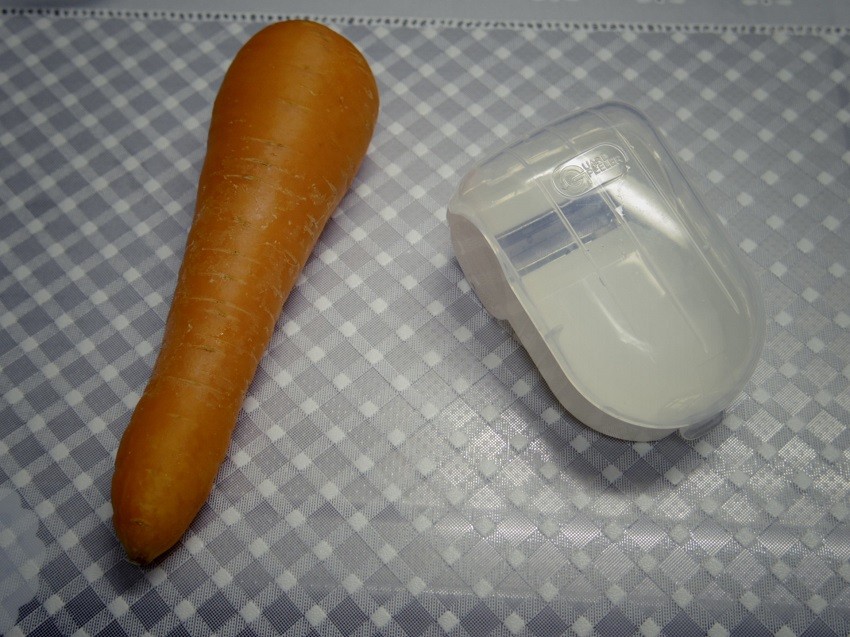 Da dang! ♪ Yes! I was able to peel it nicely. And when I opened the case attached on the back.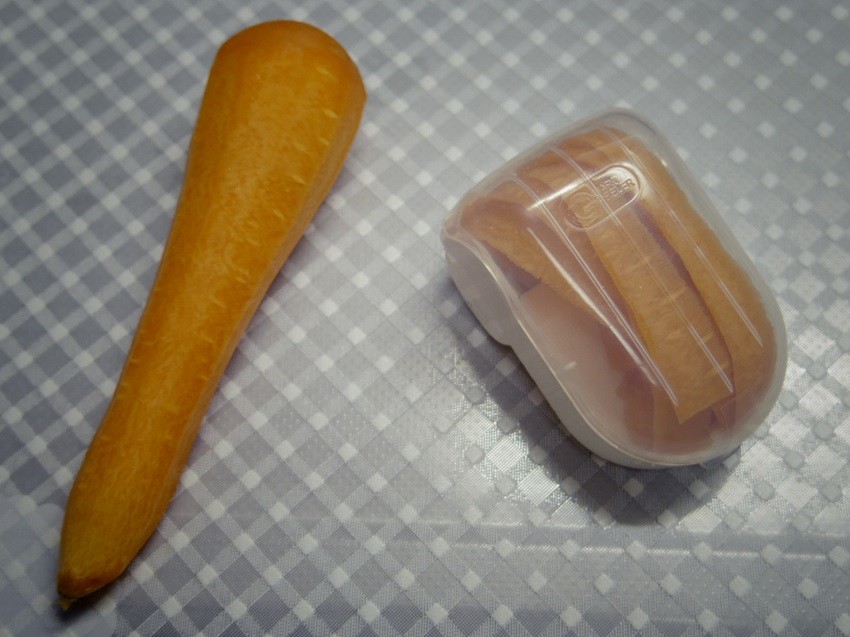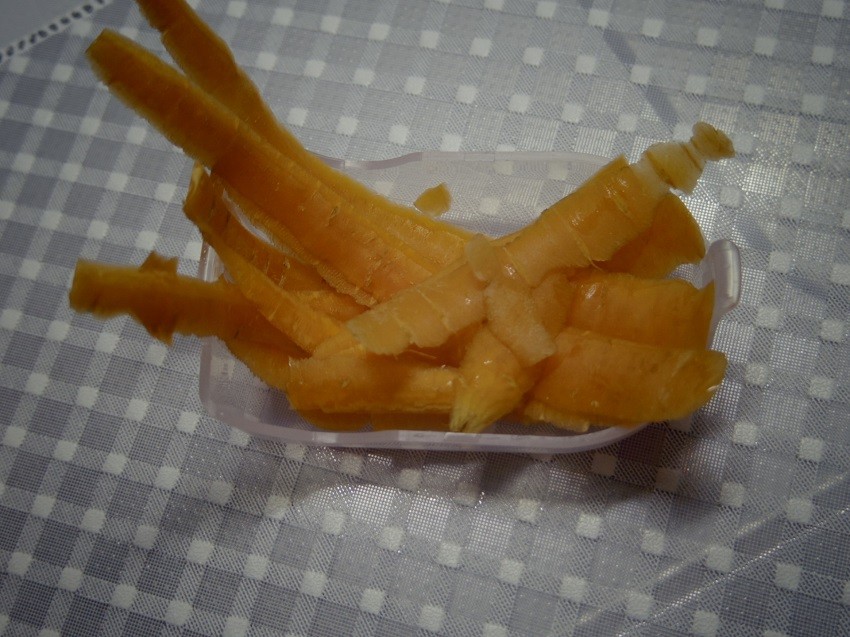 See! The peeled skins are accumulated in the case, and all we need to do is just throw it to the dustbin. It is so easy to dispose the peeled skins. There is no need to spend the time to collect scattered peeled skins like what we did all this while. It seems so useful when we target to prepare the dishes instantly.
Let's examine it more carefully!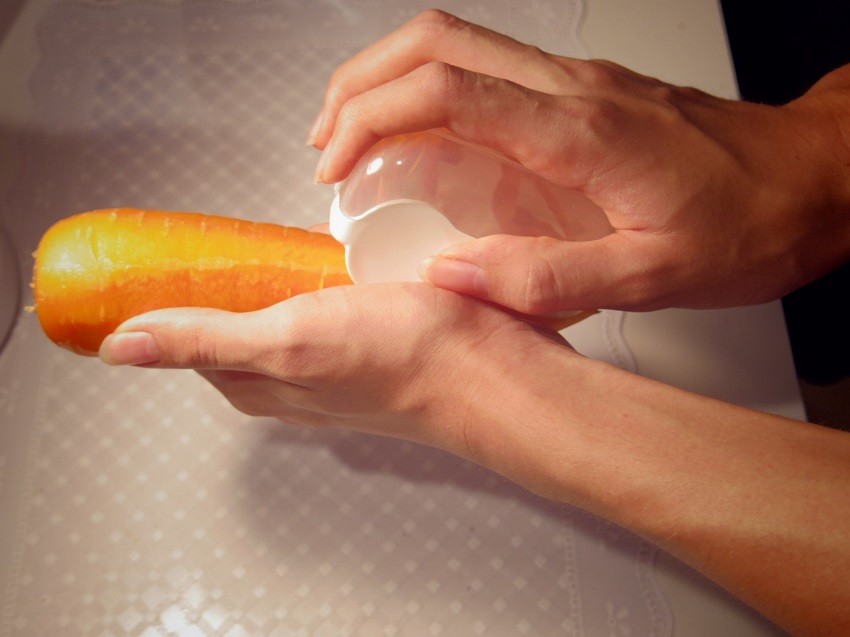 Since the case capacity is not so big, it seems like it is better to throw away after peeling the carrot... In other words, how many carrots is the maximum quantity we could peel and collect the peeled skins in the case? I tried it and found out that the answer is 2 carrots of the same size.
If you want to peel skins for a vegetable or fruits which is the same shape as carrot, it can be peeled and have the skin collected nicely. However, when it comes to round things such as potato and apple, the skin will be shorter and it might not be accumulated into the case nicely.
Nevertheless, if you target for instant food preparation and efficiency, it is really worthy for you to get the utensil with such nice function at only 100 yen!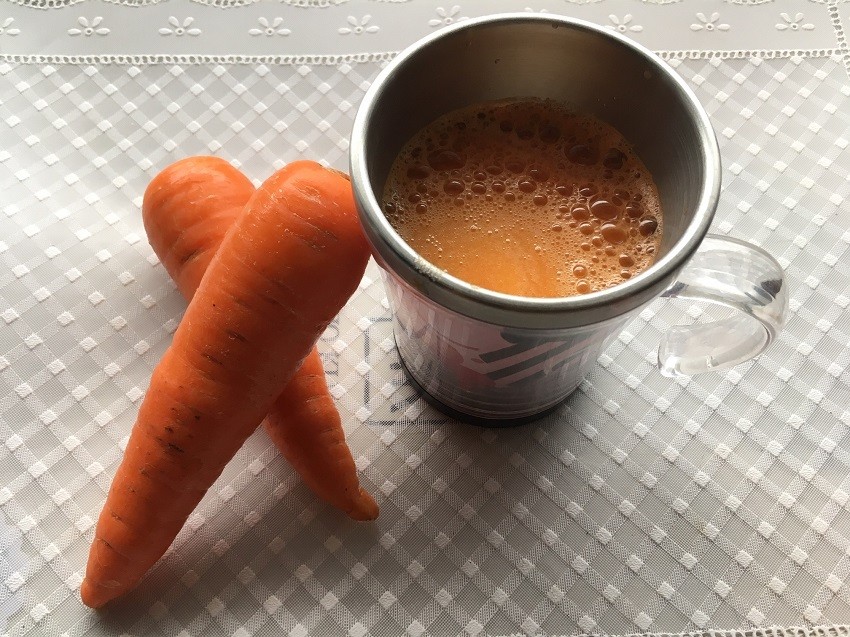 By the way, since I have peeled a lot of carrots today, I used all of them to make a carrot juice!
[Survey] Traveling to Japan
Recommend