A must-read pants match up! Fully dressed in GU and all under 10 thousand yen!? An image changing coordination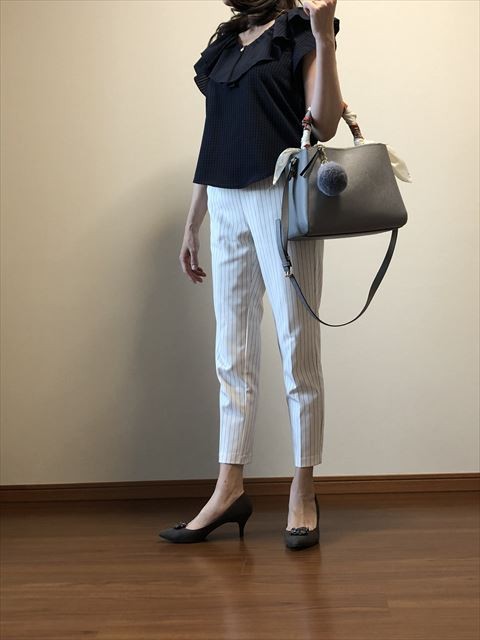 I received a lot of comments regarding the frill blouse, so this time I will be coordinating with a different colored frill blouse! Especially for those who want to retain your girlishness while wearing pants, you have to read this article! If it is with GU, your dreams of changing your image will come true.
Neat and dignified navy blouse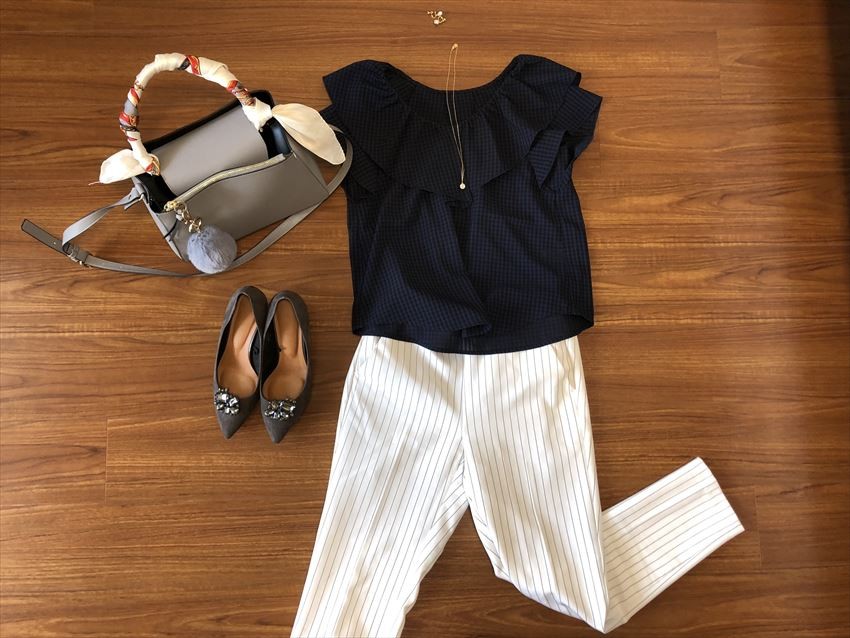 Navy sheer check frill blouse – 990 yen

Striped tapered pants – 1690 yen

Brown pointed pump – 1990 yen
※ZARA bag – 3490 yen

The navy sheer check frill blouse has a densely plaid pattern which is a cute design. Due to the frills attached, although it is trendy this year, people will probably get tired of it soon, so I bought the blouse that is suited for this season only in GU. Navy colored ones gives off a luxurious feel which is also why I bought it. The striped tapered pants have a strip pattern which is easy to fit with other clothes.
Is it possible to wear it elegantly with a jogging pants?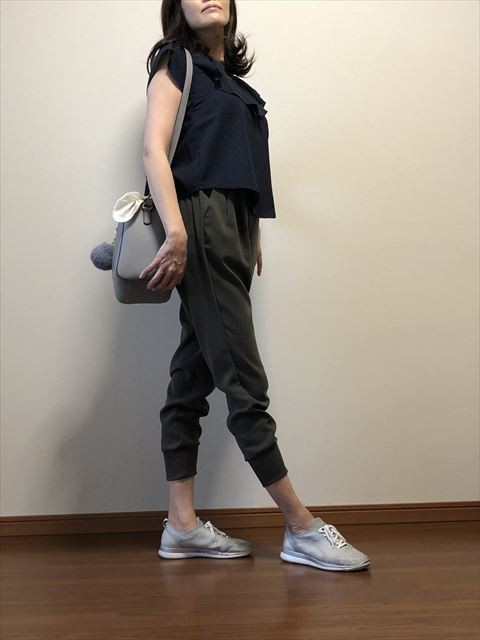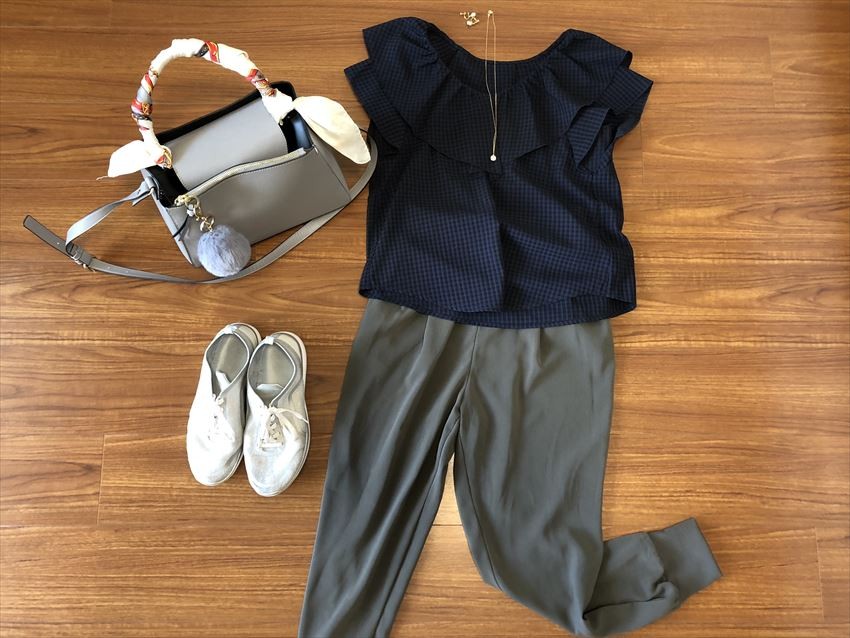 Khaki jogging pants – 1490 yen

This time I will try to find a good match for the frilly blouse. The jogging pants is stretchable, so you can wear it both elegantly and casually. By wearing a jacket and a pair of heel pumps, you will look rather elegant.
With the ZARA's casual shoes – 3990 yen, you can get a casual look as well.
How was it? Just by changing some parts your overall image has changed drastically right? Even with just GU, you can get a luxurious feel from the way you dress up. For those who are interested in my next coordination, please post in the comments and let me know which combination you would like me to do!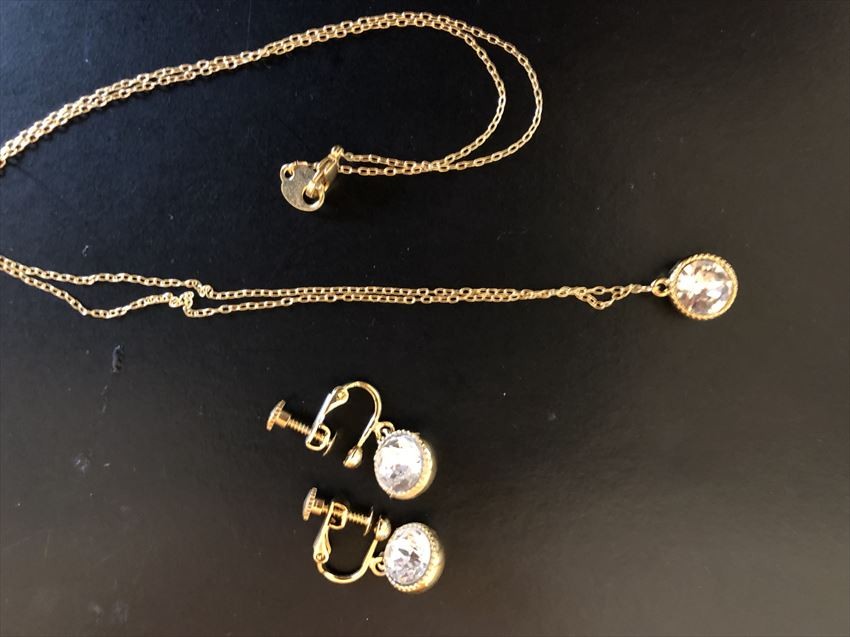 I saved money by using an accessory I made myself.

Recommend