"Corolla Sport", Toyota's new compact car with top running performance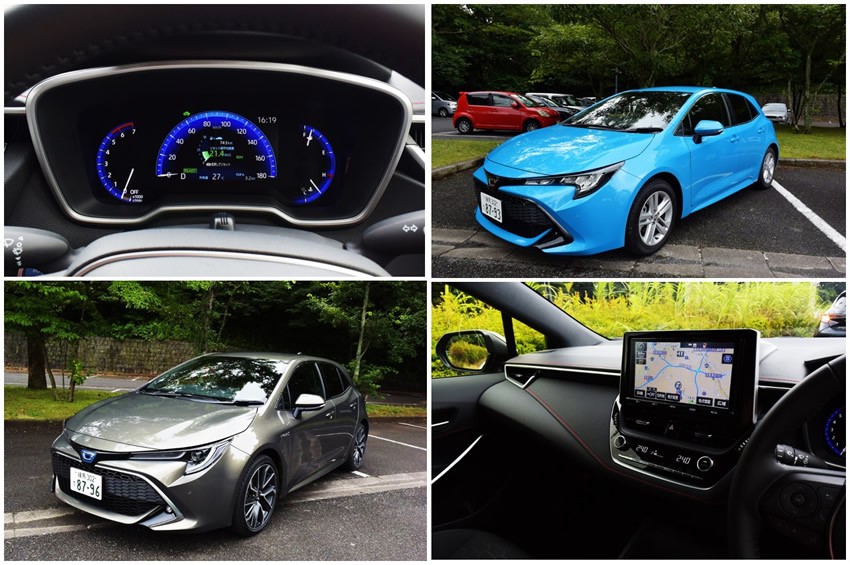 Which car has the largest annual sales units in the world? The answer is Toyota's "Corolla". In June 2018, Toyota had debuted a new Corolla model, "Corolla Sport" in Japan. It is a global model which adopted and evolved the technology "TNGA" which was first adopted in the hybrid car, "Prius" in 2015. This model aims to be able to compete with European luxury models including Volkswagen "Golf".
I was given an opportunity to test drive a corolla sport car which has redesign with new features.
A quiet hybrid car which is comfortable to ride on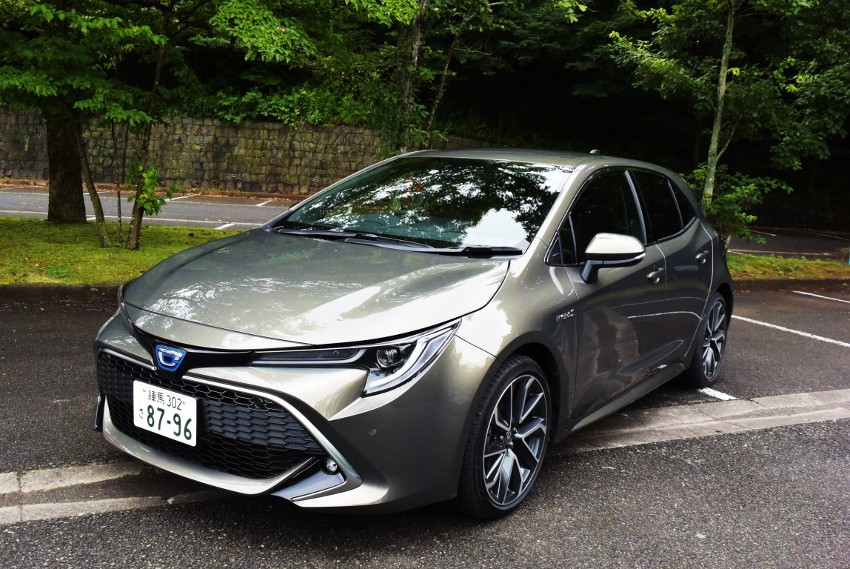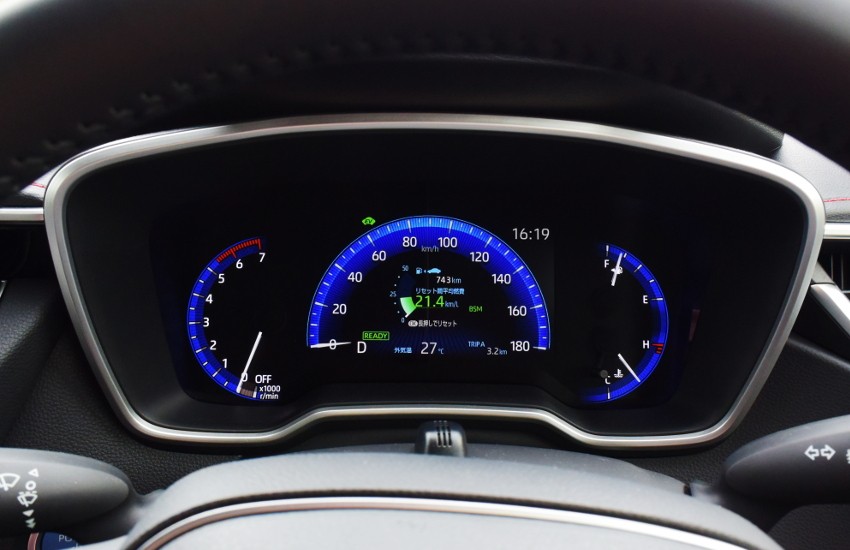 Corolla Sport has two model, hybrid version with a maximum output of 122 horsepower and 1.2 liter turbo version with a maximum output of 116 horsepower. First, let's look at hybrid version.
I get into the car which is already warmed up, and the system has turned on. Since this is a hybrid car, the engine does not start. When I stepped on the throttle pedal, it accelerate very quietly only with a very low sound of electric motor.
I'm surprised that the running noise of the tire has only a small noise of the power train. Besides asphalt paved roads, I also tried to drive on cobblestone road, but I found that the tire noise was quiet like a luxury car.
Subsequently, I drove to a wider road and start to accelerate fully. The car ran with only electric motor just now, and the engine starts once I accelerated on the wider road. The Toyota's hybrid system can operate freely to either charge power or to direct drive the car, therefore unlike an engine-only car, the car accelerated with nearly the maximum output power once you stepped on the petal. The car was able to speed up to the high speed range in just few seconds.
1.2 liter turbo car with natural and sporty driving sense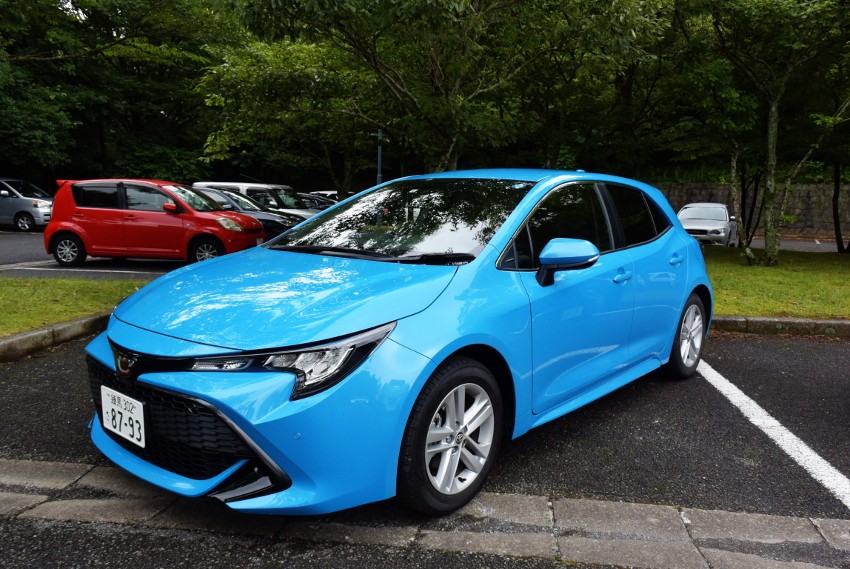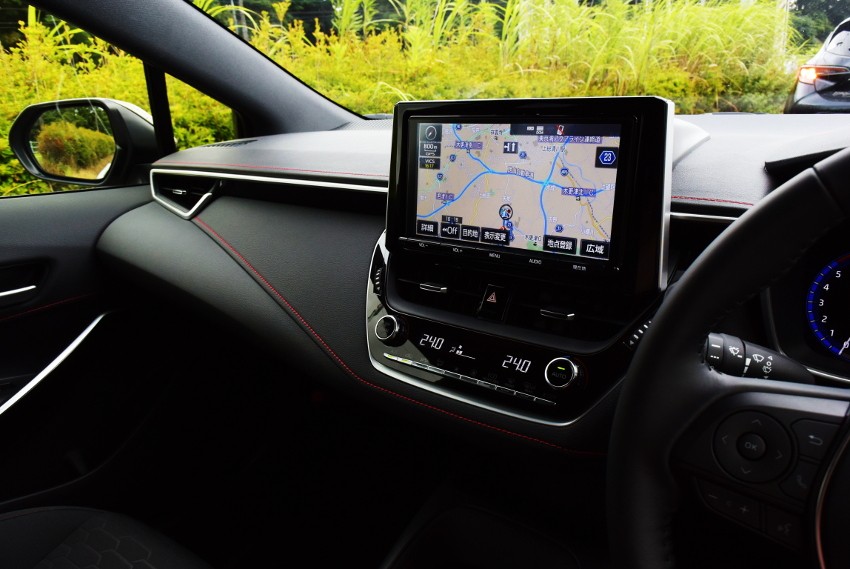 Next, let's try the 1.2 liter turbo model. This model is equipped with a start/stop system that automatically stops the engine during ideal time such as when waiting for traffic light green signal, but the movement of the car is just like an ordinary car. The power is also slightly lower than hybrid model.
However, the 1.2 liter turbo model was made better than expected. Turbo supercharging is sufficient even in low rpm level, and the acceleration was very smooth and powerful.
The gearbox is CVT type, when it run in high power the torque converter type of stepped automatic transmission is shifted up by adjusting the transmission ratio. This sounds so sporty.
I tried to climb the mountain road with this car. The suspension is not too hard and the driving comfort is as good as hybrid model, the running performance on mountain road is much sportier than what I have expected as I thought the performance will be affected by its softness. Since the tire grip of the front wheel is well designed, I could just operate the steering turn the direction even the curve with a small turning radius.
The new Corolla Sport with two types of power train, Hybrid and Turbo, is a car which fit its sub name of "Sport car". As mentioned earlier, European manufacturers' rivals, including Volkswagen Golf are strong competitor for this model, however this model is actually as good as those luxury models. This Corolla Sports will be sold widely not only in Europe, the United States and Japan, but also will be sold worldwide. Please give it a try if Corolla Sport has released in your country!
[Survey] Traveling to Japan
Recommend