Depart from airport directly and conveniently! Let's take a fantastic photo during your journey to your destination by using rental car!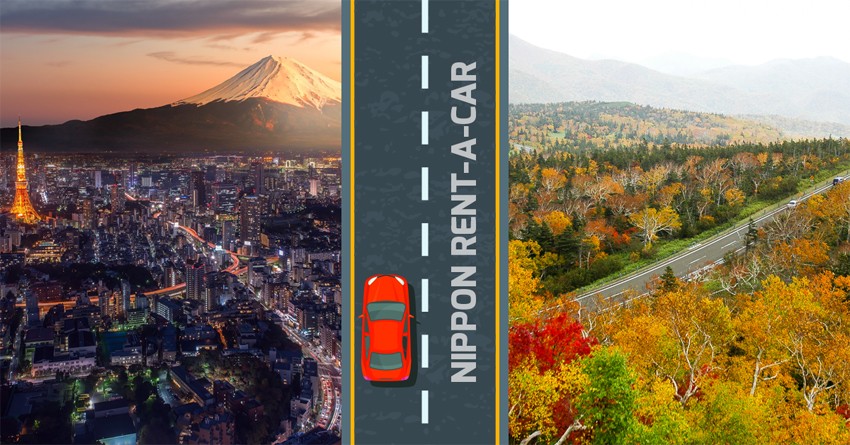 What is your transportation method after you arrived in Japan? Are you travel by train or bus? However, it seems like the place you can reach by public transportation is limited, and it is quite difficult to travel while carrying a heavy luggage...

In such case, it is recommended to rent a rental car nearby the airport and start your journey conveniently! You can just load your luggage into car easily if you are using a rental car. Moreover, it should not be difficult for you to drive in Japan since the position of the steering wheel and the direction of the driving lane are all the same as in Malaysia, Furthermore, since one can travel with "go wherever I like" and "spend time freely", recently, rental car is popular among the Malaysian travelers to Japan.

There are various rental car companies in Japan, however the Japan's largest "Nippon Rent-A-Car" is so convenient that you can rent a car at the airport or station, and also you can choose your favorite Japanese cars from a lot of car models.

This time, we will like to introduce the scenic route by using rental car, starts from 'Narita airport' in Tokyo which is frequently used by Malaysian traveler when travelling to Japan, and 'New Chitose Airport' in Hokkaido. Let's visit the places throughout your journey which cannot be easily reached by train or bus, take a fantastic picture and show off to your friends!

# Click here for more information on Nippon Rent-A-Car → [New Style of Travel "FLY and DRIVE"] Flying to Japan, and driving a rent-a-car in Japan" is a trend of visiting Japan

If you want to reserve rental car, check out Nippon Rent-A-Car website


At first, we will introduce the route to view "Mountain Fuji" from various angle after arriving at Narita Airport

🚗 Departure route from Narita Airport 🚗
There is a Nippon Rent-A-Car counter in Narita airport. You just need to complete the procedure, rent a rental car here and depart from the airport.


Let's start our journey by driving on highway towards Mountain Fuji.

The first scenic point is "Umihotaru"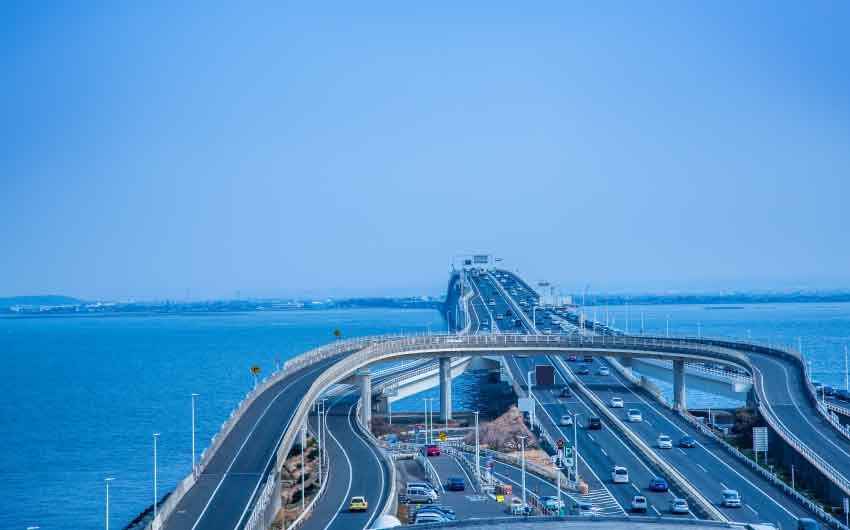 🚗 Approximately 100 minutes from Narita Airport
The first place we heading to is "Umihotaru", a special parking area which was built on an manmade island in Tokyo Bay. The road that connected to Umihotaru is 360 degree surrounded by the sea and you will feel like sliding on the sea when driving. If it is on a sunny day, you will be able to view Mountain Fuji rising from far away.

You can heal your tiredness at Japanese Inn at "Lake Ashinoko" also
🚗 Approximately 120 minutes from Umihotaru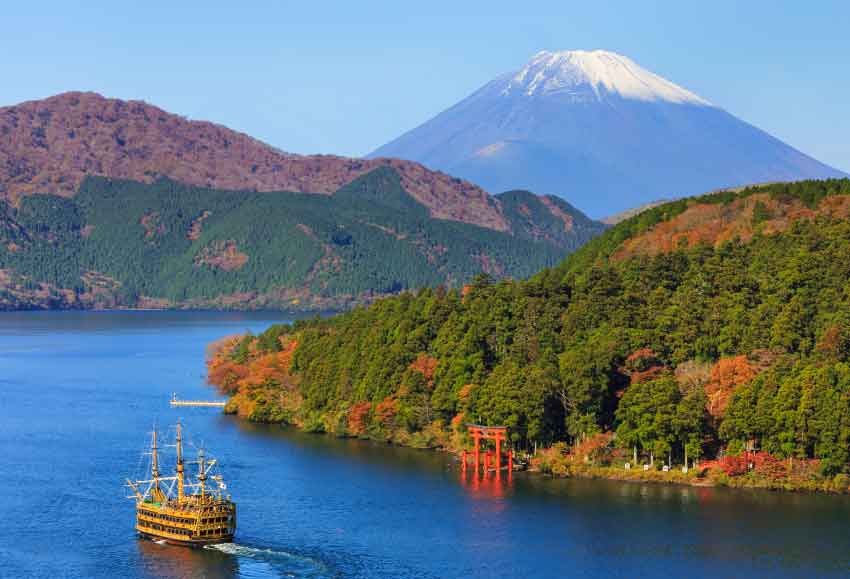 After that I came to Lake Ashinoko, which is near to Mountain Fuji. Nearby there are plenty of places to visit including leisure facilities such as Aquarium, hot spring which is famous in Hakone, and the old street town which is over 200 years ago, etc. In addition, you can take a leisure boat to the lake and the scenery from the ship is superb. If it is in a nice weather, the mountains and Mt. Fuji rising behind the lake may be visible. There are many inns near Lake Ashinoko, however there are more choices of inns if you can travel to the inn by rental car.

"Lake Kawaguchi", a place which you cannot overlook during the season of autumn leaves
🚗 Approximately 90 minutes from Hakone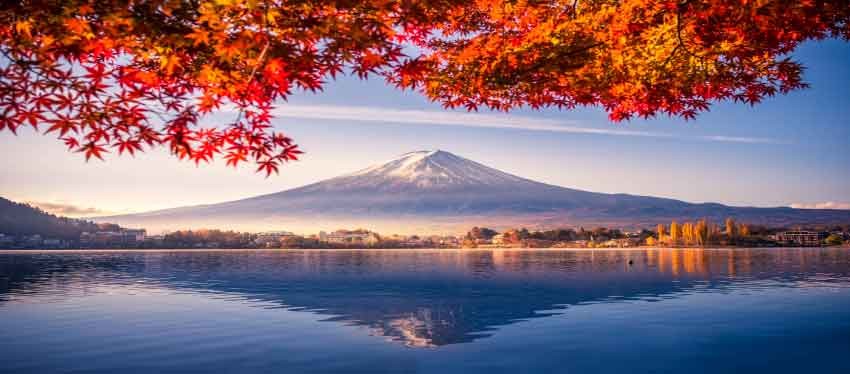 The area around Lake Kawaguchi is perfect for driving as the roads are available all around the area. Especially when autumn falls with all the trees in golden color autumn leaves, you can enjoy photography at any favorite spots while enjoying a spectacular view at here. Besides, there are farms nearby Lake Kawaguchi where you can take a fruits picking package, it is recommended for you to visit here during a good weather day.

The last great view is nearby "Mishima Station"
🚗 Approximately 90 minutes from Lake Kawaguchi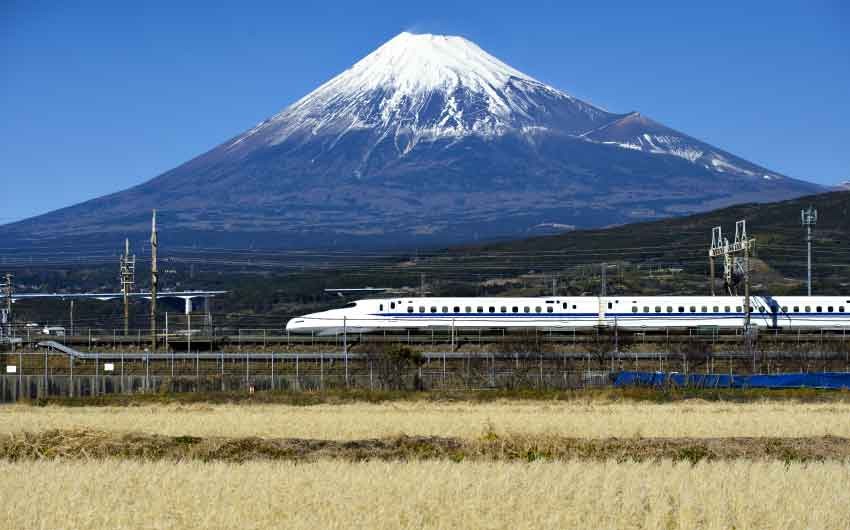 You can view Mountain Fuji and Shinkansen together from the area nearby "Mishima Station". It is also a place where you can take a unique photo out of the famous sightseeing spots, only if you travel with rental car. You can try to take the photographs of various types of Shinkansen with Mountain Fuji and on frequency of every few minutes, and make it as your collection.

By the way, rental car can be returned to any nearest Nippon Rent-A-Car branch office if the condition is fulfilled. In such case, you can just return the rental car to the Mishima station branch office, and straight ride on shinkansen to continue your journey to Kyoto and Osaka. It is so convenient right?!
Well the below will be the recommended route that you can enjoy sightseeing easily after arriving at New Chitose Airport in Hokkaido. Since Hokkaido is geographically wide, it is perfect for a rental car trip!!
🚗 

New Chitose Airport departure route 

🚗

There is also Nippon Rent-A-Car service counter in New Chitose Airport in Hokkaido. If you request from the counter, you will be picked up by car and sent to a branch office which is approximately 8 minutes from airport. You can rent the car and depart from there.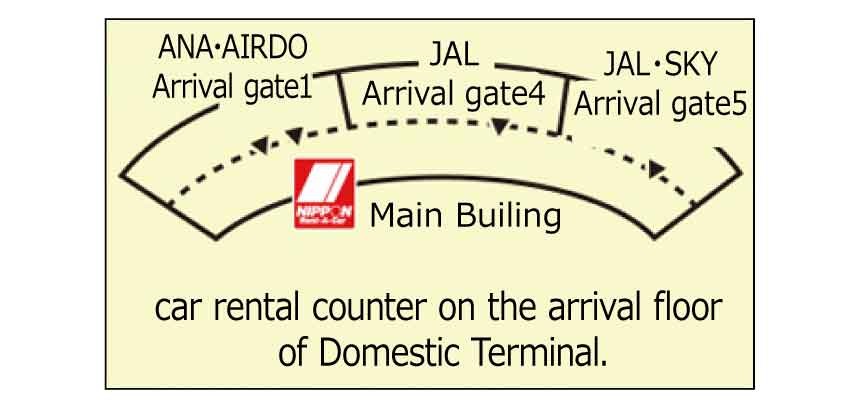 First, let's leave New Chitose Airport and head towards Toyako.

Mysterious scenery at Lake Toya
🚗 Approximately 90 minutes from New Chitose Airport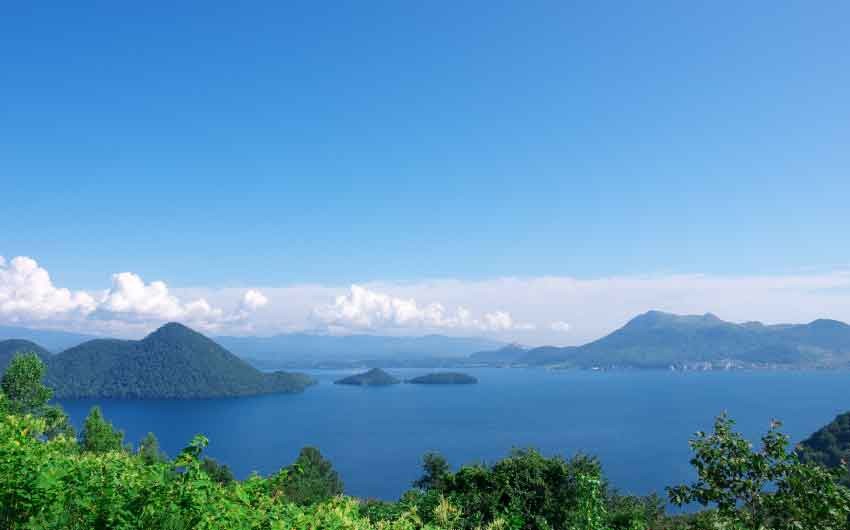 The scenery which formed by "Usuzan" which looks similar to Mountain Fuji at the opposite shore and the island floating on Lake Toya looks so mysterious. You can watch the scenery from the observation deck or boat, or take a photograph at the lake side or enjoy those activities which is available only if you travel by rental car.
"Moerenum Park", the fusion of nature and art
🚗 Approximately 120 minutes from Lake Toya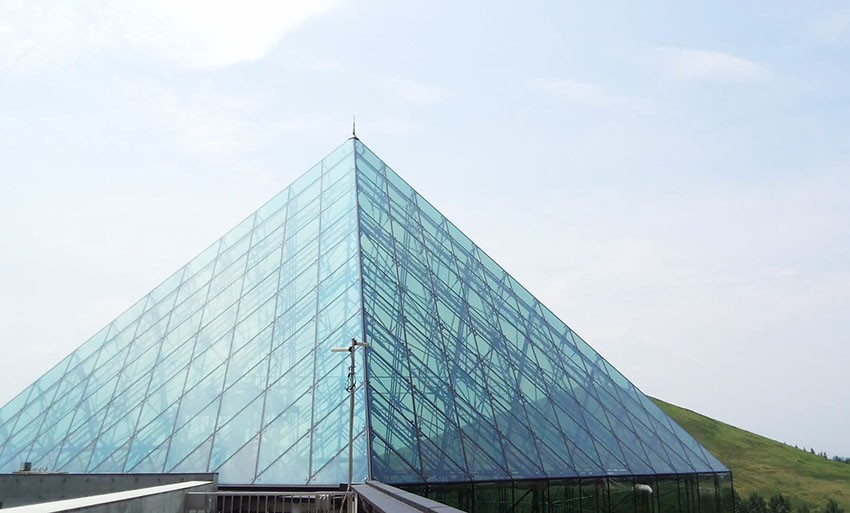 This is a park with amazing scenery which was designed by architect Isamu Noguchi. There are geometric formed mountains and fountains, playthings, etc. on the spacious ground in the park. Therefore, there are lots of spots in the park that will inspire you to take photos while enjoying the scenery of nature and art.

Traveling efficiently between these 2 places with the shortest distant like this is only possible when you use rental car.
The last great scenic spot, "Shiroi Koibiti Park"
🚗 Approximately 60 minutes from Moerenuma Park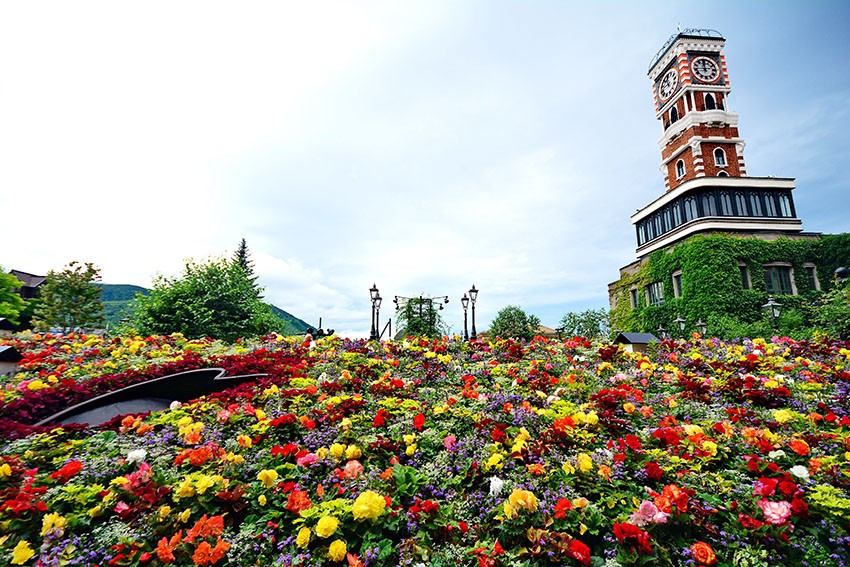 Shiroi Koibito Park is a scenic spot which built up from the contrast of Western-style buildings and colorful beautiful flower, same as is the scenery you see in a picture book. This is a theme park of the factory that produce the popular "Shiroi Koibito" which is the famous souvenir in Hokkaido. In the park, you can purchase a meal and souvenir, as well as join a factory tour, or make your original "Shiroi Koibito" container.
*From November 2018, the factory tour is not available due to the construction. Please refer to the homepage of "Shiroi Koibito" for latest update.
After visiting "Shiroi Koibito Park", if you wish to continue sightseeing at the shopping street at the downtown area, you can return the rental car at the branch office nearby.

After return the rental car, you can just take few minutes' walk to the crowd street, or enjoy the sightseeing by taking a train or bus.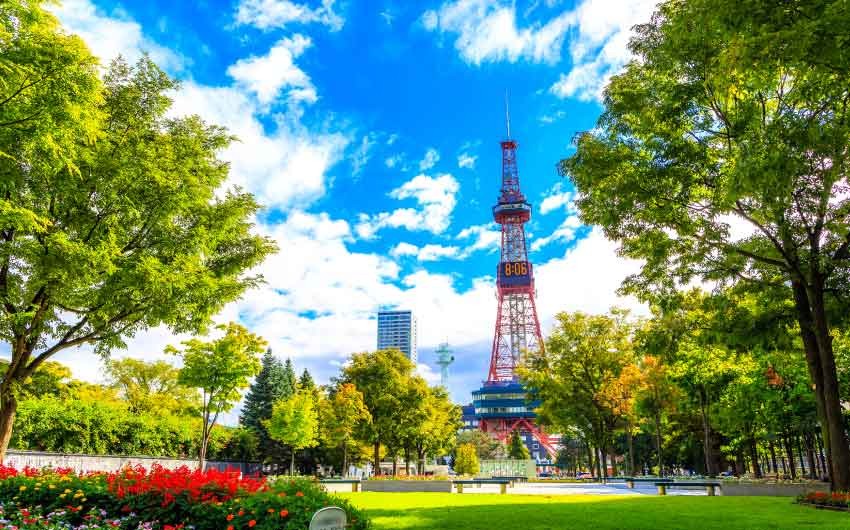 We have introduced two rental car travel route, one from Narita Airport and another from New Chitose Airport. There are various advantages which only applicable when you using rental car such as carrying your luggage easily, move from places efficiently, and take pictures at a scenic spot whenever you like. We hope you all can utilize Nippon Rent-A-Car to experience your truly Japan trip!

Click here to reserve a rental car for your truly Japan trip! 


And don't forget to upload pictures with superb view taken during your drive with the hashtag #jp_zekkei to your Instagram account.
*zekkei (絶景) means "superb view" in Japanese.
Recommend