New packaging! The first "Sekkisei" talk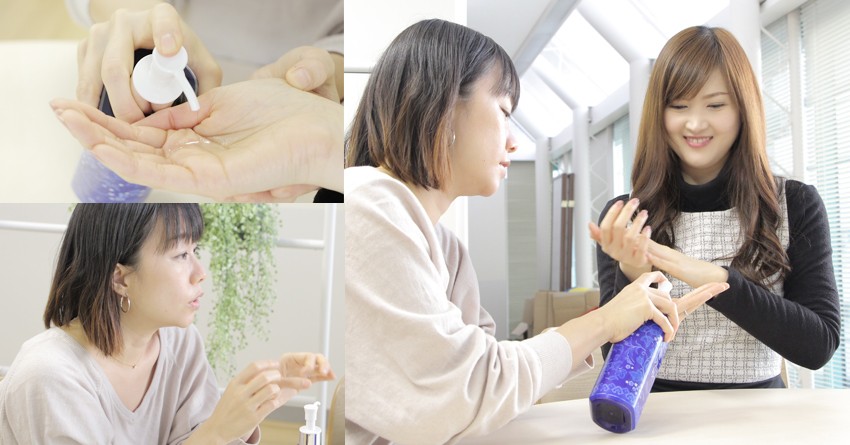 There are a number of Japanese skin care products that are very popular among the tourists, and KOSE's Sekkisei is the one with impregnable popularity. It is said that about 4400 bottles (*) are sold everyday worldwide. But, why is it so popular? This time, we will have the 2 ladies from FUN! JAPAN TEAM who have high concern in beauty, to help us discover the secret!
*From KOSE official website (Jan 2015)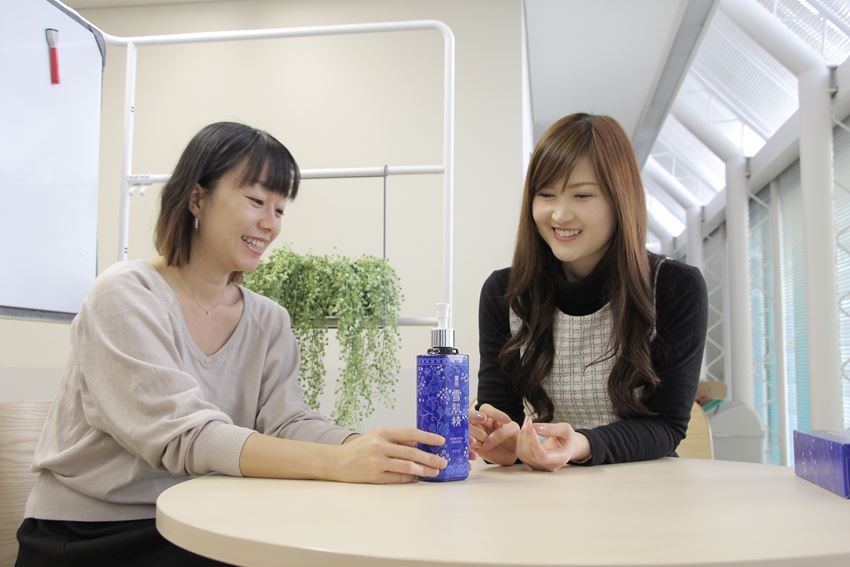 So cute~~~♪ They have changed to the new packaging.

Sakura design because of spring? Japan cherishes the 4 seasons, and it is wonderful that they even reflect this in the products.


This is my 2nd year in Japan since I came from Thai. I feel that the change of seasons affect my skin condition.


Yes, I came to Japan from Taiwan 2 years ago, and in Japan, the air quality is different at different season, and one have to change their skin care for different seasons.


It is a little troublesome, but it is quite exciting to try out new products.


Right! Sekkisei is sold at department stores in Taiwan, but in Japan they are available at drug stores, so even new products can be purchased easily. It would be good if one can get them easily in Taiwan.

I bought the Sekkisei for the very first time when I came to Japan, and I think it suits my skin during winter. I like the feeling that it penetrates into skin. I also use it for face masks.

Jum's skin is fair and beautiful. You make a lot of efforts~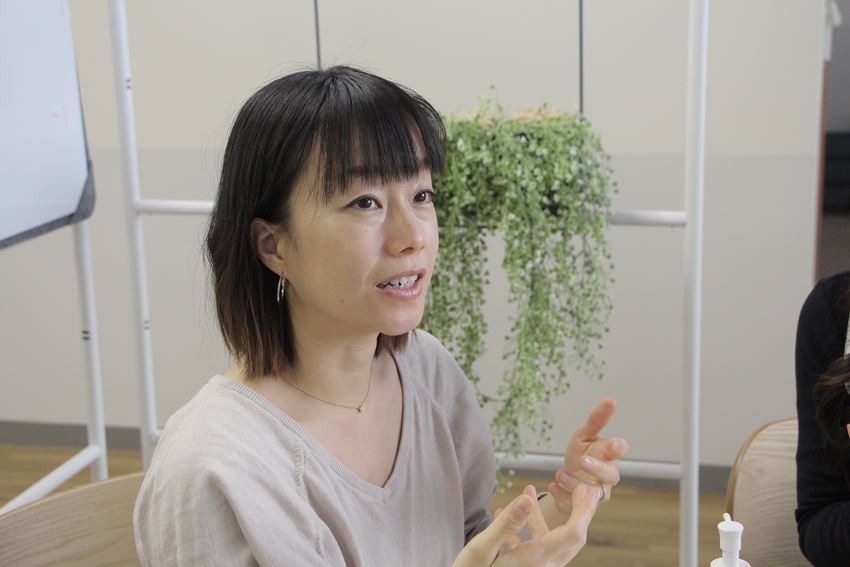 Nicole, your skin is beautiful too. Since when do you use toner?


I started using since student. When I was in university, my classmate told me about Sekkisei and I use it since then.

What? You knew it and have been using it since such a young age??

That time, the Japanese model who was the Sekkisei's brand ambassador, has played in the Hollywood movie, and that has brought a huge impact. Her clear and fair skin, her classy atmosphere, and her slim figure…

Hey, Nicole, this has now become the topic of Japanese mode, instead of Sekkiseil!!??


Ah, sorry. My bad. But I feel that, even though they do make up every day, the Japanese skin can still be so beautiful is all because of the good skin care products. In Taiwan, there are many who are particular about products that are without additives, so it is a very happy thing that we can get the good quality products in Taiwan.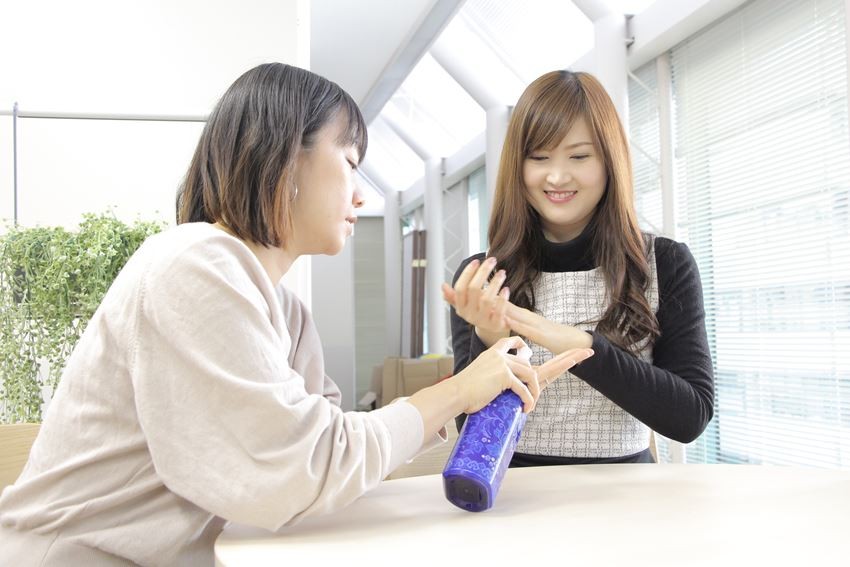 Let's try some. Ah, it feels so good.


(Apply at hand and smell)Japanese skin care products do not have strange smell. In Thai, we also prefer those with little fragrance.


It is the same in Taiwan. Ah, a refreshed smell. (Apply at hand and smell). Yes. It is good that the fragrance doesn't stay for long. Let's apply at neck.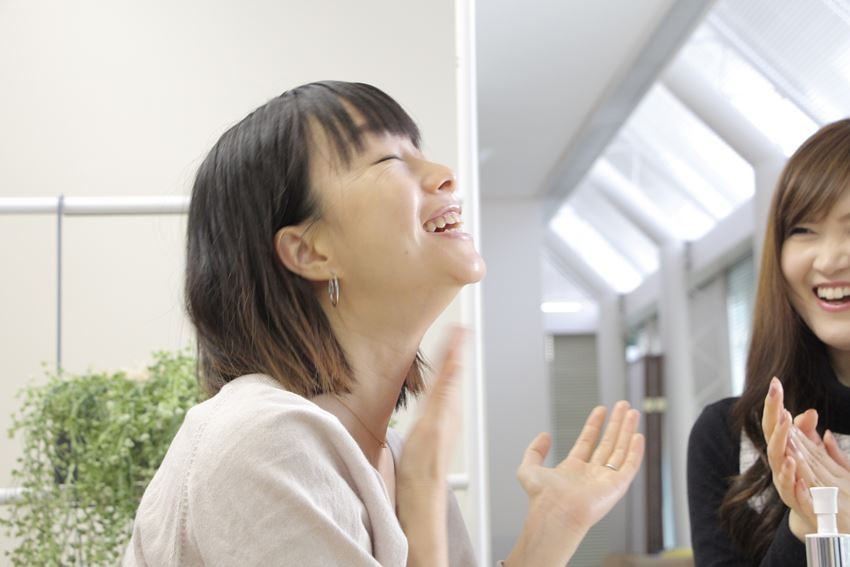 Eh, Nicole, you are greedy~


But it is winter and my skin dries up. One must always moisturize the skin! No?


Ok, I will do that too~

Right, right! For ladies, this is not greed if it is about beauty!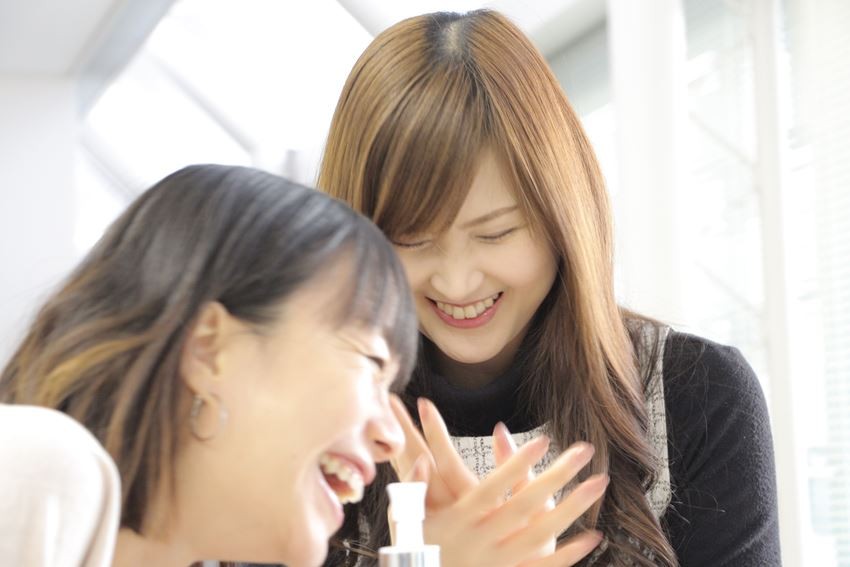 I feel that my skin has become softer. And it is moisture. It is good that it absorbs into skin fast and does not feel sticky.


Jum, you talk like in a CM. But, of course, compared to other toner, its penetration is good. It feels like my skin is drinking the water…

Nicole, you talked more like in a CM. : )


Eh? But it is so true~ It penetrated into the skin and I feel like my skin is resting. Sekkisei is such a good product~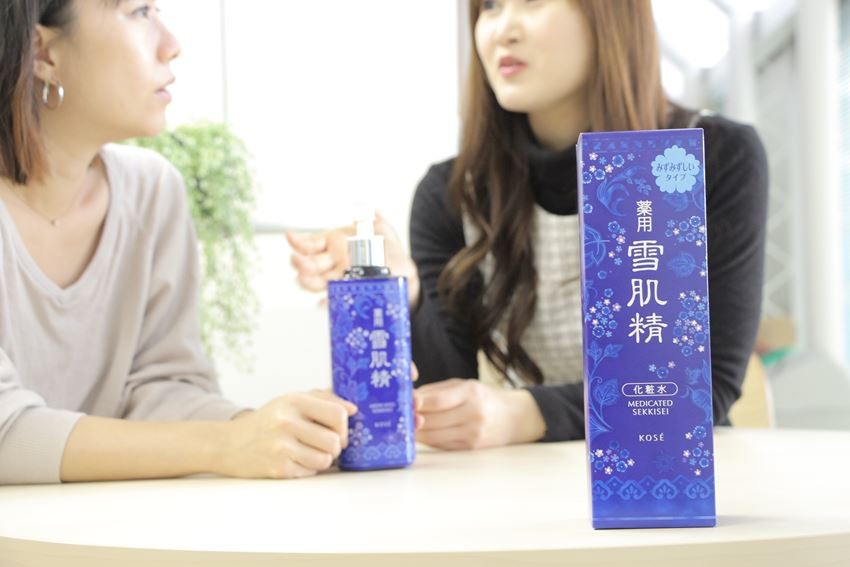 But it is a little pricey. The tone is 5000 yen (exclude tax) for 200mL and 7500 yen for 360mL.


Right. But toner is used every day, and skin is for your whole life time. It is better to upgrade your skin care products as you age.

In Thai, we have a proverb that say "Fair covers many disadvantages". So, women in Thai are very particular about skin condition and the fairness. I think Sekkisei suits Thai people.


In Asia, there are many ladies who are concerned about their skin condition due to the high or low humidity during different seasons or when staying indoor or outdoor. Maybe it suits women not only in Thai too.


Nicole! According to Sekkisei official website, they are very popular in Indonesia, Thailand, Malaysia and Taiwan. FUN! JAPAN has office there too.


Oh, that is right! And, KOSE is interesting! They added up the height of the Sekkisei toner's bottles that have been sold all over the world, and it said it is equivalent to the distance of visiting all the main city in Asia!


Japan (Tokyo) → China (Beijing) → Taiwan (Taipei) → Hong Kong → Thai (Bangkok) → Malaysia (Kuala Lumpur) → Singapore. The distance is about 7,913km. I don't really understand, but it feels like superb.


But, with this data, and also what we have tried today, I think I have the confidence to recommend this product to my friends!

Click here to return to main page:Too late to say, "don't know…" You can get these must-have Japanese stuffs from this EC website!
Recommend
Read More
---