Ehime Prefecture (愛媛県) sits on the island of Shikoku (四国) and its capital city is the leafy town of Matsuyama (松山). The prefecture is known for its pretty castles and temples, but its real claim to fame is found in its hot springs. Dogo Onsen (道後温泉) is the oldest onsen of its kind in Japan and members of royalty have bathed here for centuries, so it is worth the trip to Ehime alone just for the chance to soak in these sacred waters.
As well as its famous onsen, Ehime is also blessed with a number of scenic towns and cities which make a great change of pace to busier and more modern locations like Tokyo. Many visitors enter Ehime through its capital Matsuyama which has a laid back charm and a number of great attractions, as well as smaller areas like Ozu which will give you a glimpse of this part of Japan in the days of old.

Getting to Ehime:
By plane:
The main airport in Ehime is Matsuyama Airport. You can fly here from Tokyo Haneda as well as Nagoya Komaki, Osaka Itami, Fukuoka and Okinawa. There are also some international flights from Shanghai and Seoul. There is a direct bus from the airport to Matsuyama Station which costs ¥300 or to Dogo Onsen which costs ¥450.
By train:
Matsuyama is located on the JR Yosan Line. You can take the San'yo Shinkansen via Okayama to Matsuyama which will take around 3 hours and cost ¥6,630. Another way to get to Ehime is to take the Sunrise Seto from Tokyo which is an overnight service that goes to Sakaide where you will need to change to the Ishizuchi Express to Matsuyama.
By bus:
Buses run from Matsuyama all over Shikoku using the JR Shikoku Bus service. There is also a Botchan Express bus which travels from Takamatsu to Matsuyama at a cost of ¥3,900 and takes around 3 hours. You can also get the Nangoku Express from Kochi which also takes around 3 hours and costs ¥3,500 as well as the Yoshinogawa Express from Tokushuma which takes a little over 3 hours at a cost of ¥4,300. Another option is to take the Madonna Express from Okayama at a cost of ¥4,300 which also takes around 3 hours.
Visitors traveling from Tokyo can take the Dream Takamatsu-Matsuyama service which takes 10 hours and has tickets between ¥12,000 and ¥14,300 depending on the class you choose.
Tourist Attractions:
Dogo Onsen:
Dogo Onsen is the most famous onsen in all of Japan as well as being the oldest having been in existence for over 3,000 years. The waters here are steeped in local legends and are said to have medicinal properties thanks to their heavy mineral content. You can bathe in the waters or simply take a tour of the onsen if you are in a hurry, and one of the best things about this bathing house is that there is also a gallery where you can see a collection dedicated to telling the story of the history of the Dogo Onsen.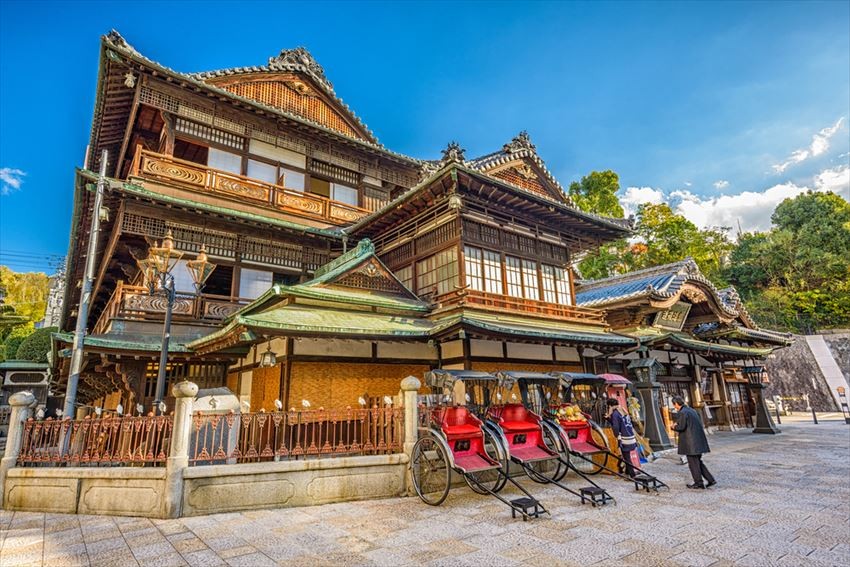 Matsuyama:
Matsuyama is the largest city on the island of Shikoku as well as being the capital city of Ehime. With that in mind, no trip to this prefecture is complete without passing through Matsuyama and there are a number of lovely spots to visit here such as the main castle and the hot springs. If you walk up the hill to Matsuyama Castle you will also be able to take in the amazing views that lead all the way to the Seto Inland Sea.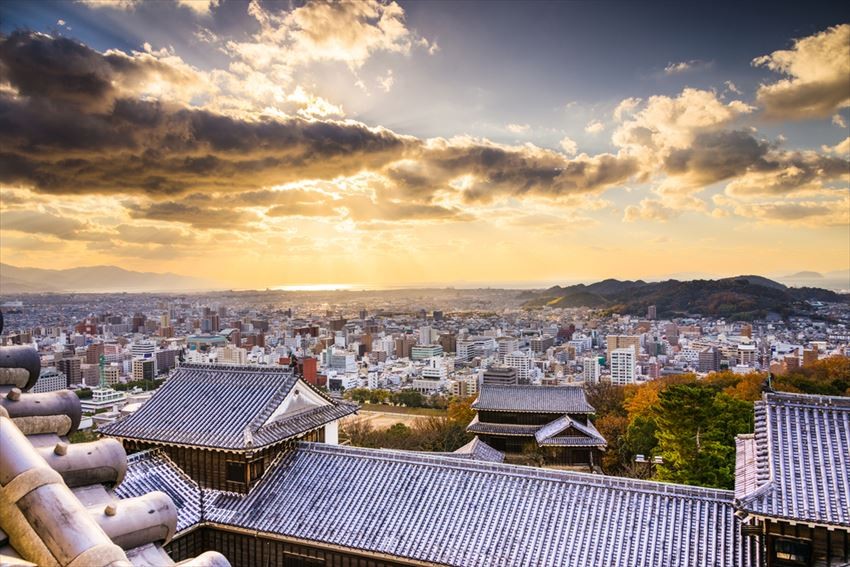 Ozu:
Another town in Ehime that is not to be missed off the itinerary is the pretty Ozu which is small in size but well worth a visit. The city dates from the Edo Period and would have been erected between 1603 and 1867 and you can still visit the well preserved old town here and admire some of the traditional buildings. As this is a castle town, no trip here is complete without a visit to Ozu Castle or you can walk down to the Hijikawa River and watch the traditional practice of cormorant fishing called ukai.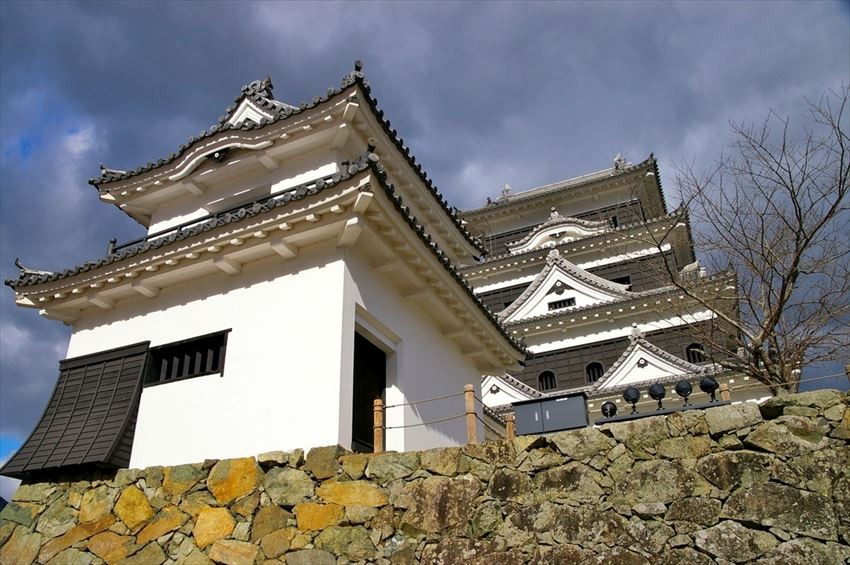 Shopping and Duty Free:
Dogo Onsen Shopping Street:
The Dogo Onsen Shopping Corridor around Dogo Onsen is a great place to come if you are looking for some souvenirs of your trip to Ehime. This shopping area is known for its handicrafts and you will find items like Iyo Kasuri cloth which is a kind of woven fabric that is traditionally dyed with indigo. In modern times this fabric is used to make a variety of goods such as clothes and toys and is a great pick if you want to buy handicrafts in Ehime. Other items to look out for include Tobe pottery which was first produced some 220 years ago.
Takashimaya:
Takashimaya is a Japanese department store with a difference and if you are looking for an unforgettable shopping experience in Matsuyama then this is not to be missed. Takashimaya is essentially a large mall area with a range of different sections selling men's and women's fashions, accessories, and home ware, but it is also topped with a large Ferris Wheel that lets you take in the views across the city.
Recommended times to visit:
The best time to visit Ehime is in the spring or autumn. The hottest months are the summer months from June to August and this is the also the rainy season so it can make for a rather damp visit if you choose to come to Ehime at this time. The coldest months are January and February although these are also the driest, but if you want stable weather with pleasant temperatures then April and May or October and November are the best choices. 
[Survey] Traveling to Japan
Recommend