What are they eating for lunch? Discover the LUNCH for OLs in Tokyo ~ office worker in her 30s ~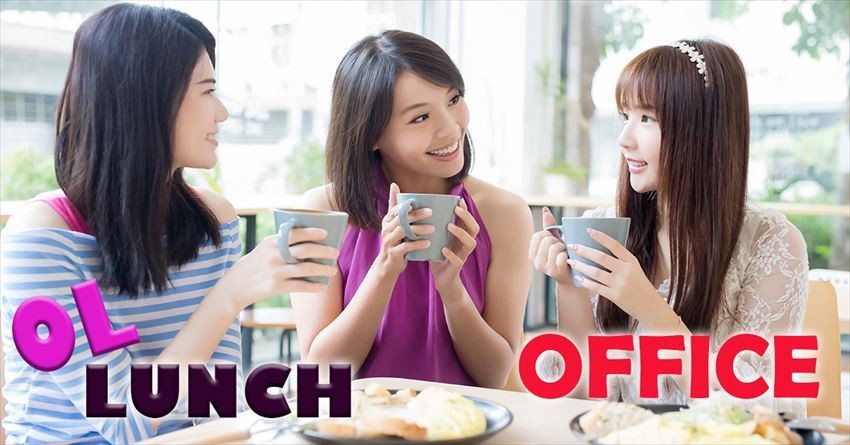 Lunch is a fun time for working OLs (OL, means "office lady", is a Japanese made English term for female office worker). What do they eat for lunch every day? People who eat outside, people who bring lunch, people who go to convenience stores etc. Today I am going to tell you about the lunch situation for OL, in her 30s working in Tokyo, from Monday to Friday.
By the way, according to a survey by National Tax Agency, the average annual income of women in Japan is about 2.76 million yen. It is about 4.64 million yen for a woman in her 30s in Tokyo. Tokyo women in their 30s have higher annual income than average, but I want to keep lunch fee within 1000 yen.
Monday: Let's motivate myself by eating sushi at the beginning of the week! (I love sushi!)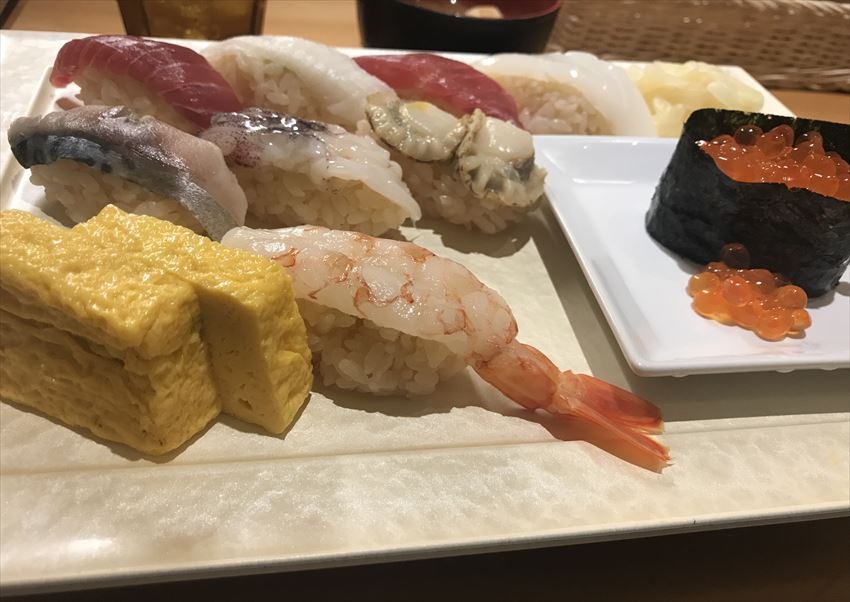 Sushi on Monday! Since the week is long, I want to motivate myself by eating sushi and get excited on Monday! This sushi shop is a delicious and well-reputed shop for everyone in my office. Besides sushi, a bowl soup and salads and even a nice dessert comes with the lunch set. The price is only 980 yen! Moreover, you can get extra Inari sushi as gift after your lunch. All of this only cost 980 yen! It is in fact a high expense sushi restaurant at night, I am glad that I can come with a cheaper price during lunch time.
Tuesday: I am in working-mode, let's get a take-out lunch!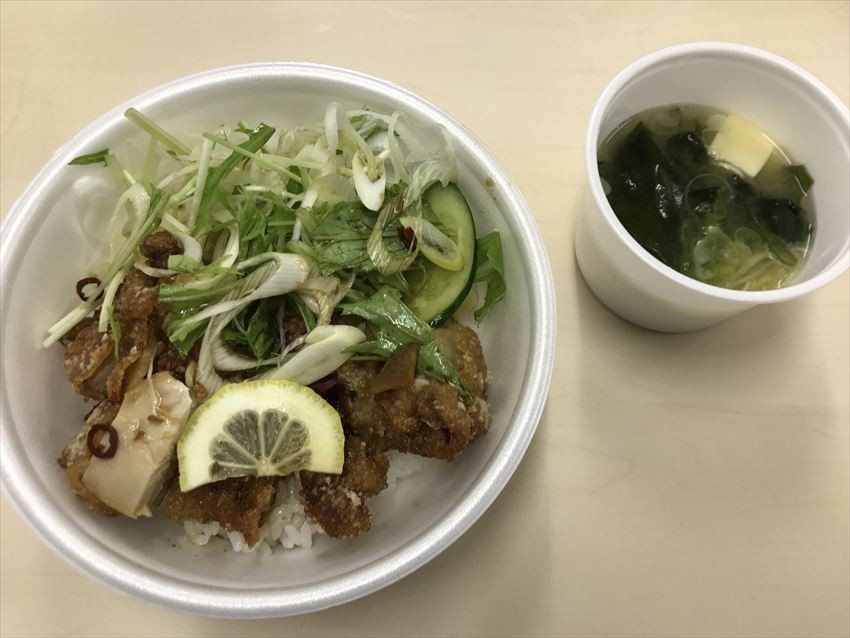 Tuesday, and I have tons to do today! On such a busy day, I ordered take-out at a Japanese-style restaurant opposite the office. You can order it easily at the office. Even it is easy, the take-out here offers a good food. The food is only prepared after receiving order. Chicken barbecue, soboro rice bowl etc. and many other daily changing lunch menu. The price is also very low, only 550 yen! It is a good choice on such a busy Tuesday. The most important thing is, the restaurant is close to the office.


Wednesday: The busiest day in the middle of the week! Let's get my lunch from convenience store!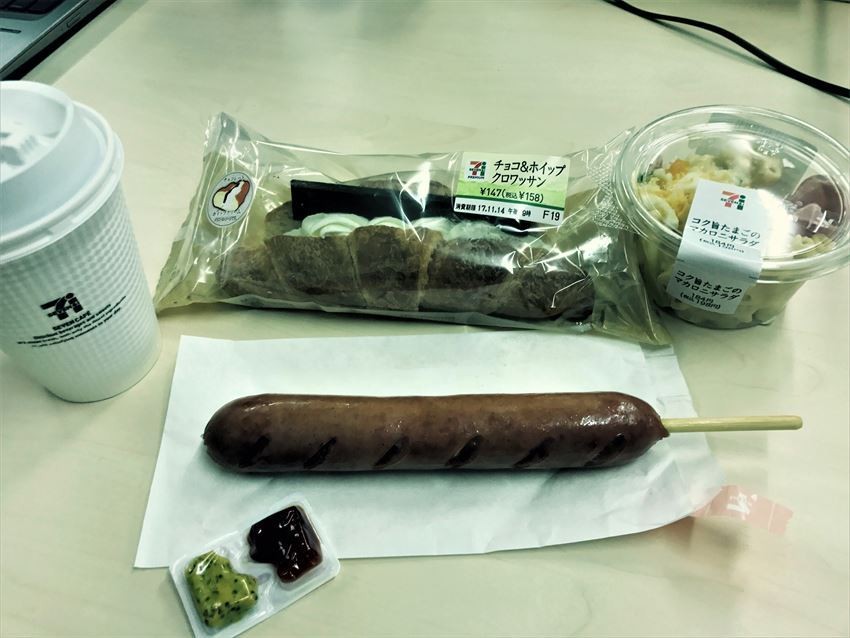 On a busy day the convenience store is the best choice! After 12 o'clock, the cashier gets crowded, so I usually go to buy at 11:50am, a bit earlier than the normal lunch time, to save the waiting time in the line! In convenience stores you can get rice balls, udon, bowls, snacks and so on, so basically you can get nearly anything. However, the essential part of a OL's lunch is the salad! Eat a healthy salad and survive a busy day! The price is 500 yen to 800 yen in total. I've bought too many things today.


Thursday: Gain stamina by eating meat!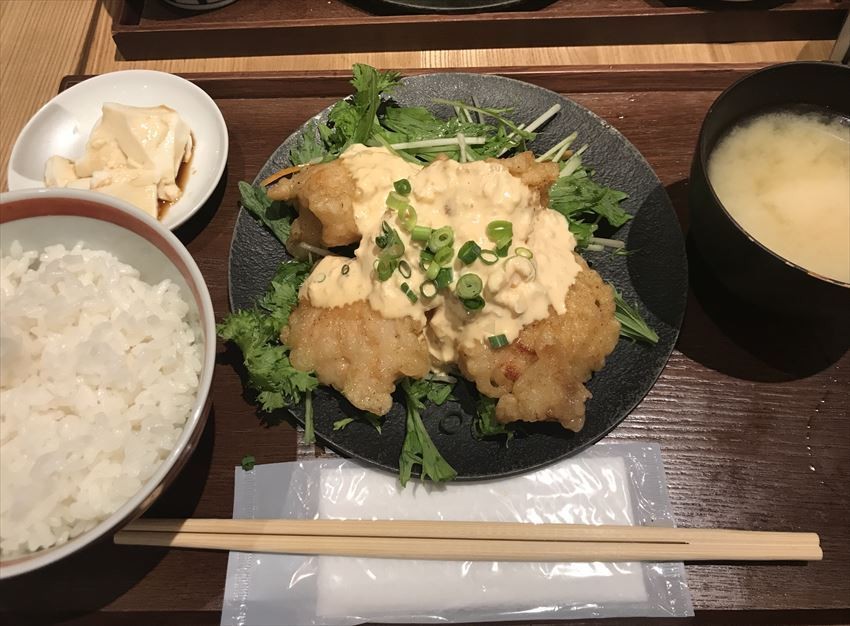 Two more days until the weekend. I am getting tired on Thursday. On such kind of day, I usually give myself stamina by eating meat! There are lots of restaurants where I can eat meat. There are steaks and Yakiniku restaurants around my company. We tend to go to a different restaurant every week. This week, Chicken Namba (チキン南蛮). Chicken Nanbaran is a dish where you put tartar sauce on fried chicken, often on lunch menu. This shop is a specialty shop of yakitori, so the chicken cooked here are definitely good. This chicken Namba is only 890 yen! It is juicy and very tasty.


Friday: Finally, it is Friday! Let's eat some ethnic food and survive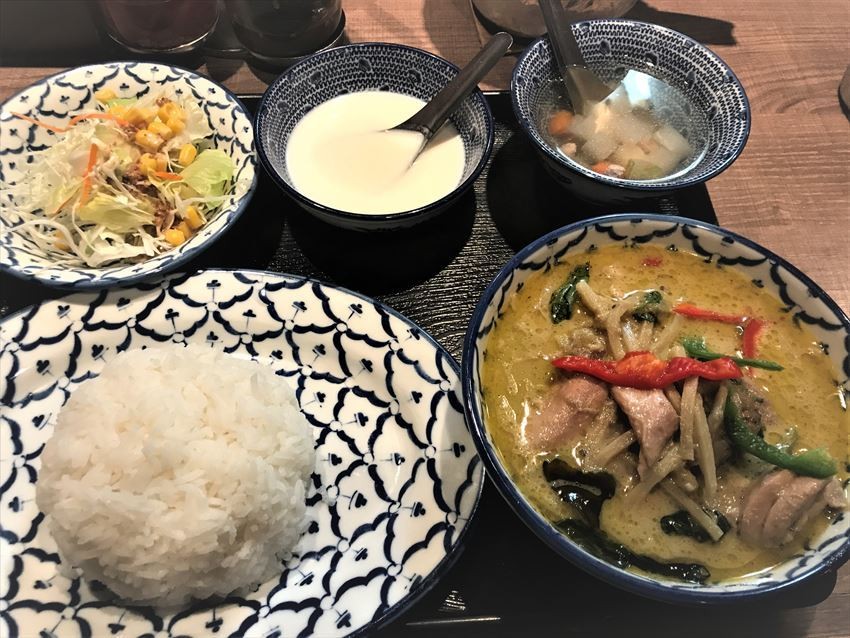 Tomorrow (Saturday) is the weekend I have been waiting for the whole week. However, the tiredness is at its peak. Let's change the mood a little bit. Let's eat an ethnic food! There are Indian, Malaysian, Chinese, Thai and a variety of ethnic restaurants near to my company. Among them, Thai food is my favorite. This shop, located at the basement of a building, is always crowded with OL. In Japan ethnic food restaurants are always packed with women for some reason. I ordered Green curry. It is a typical ethnic dish. The price is only 980 yen!
What do you think about the lunch situation of an OL? Tell me about your lunch. We are waiting for information such as recommended dishes and restaurants where lunch can be found near your working place!
Recommend