Eight Best Choices to Prevent Heatstroke at Japan.
Stamina food? Wind bells? Gold fish? Ghost Story? Eight Best Choices to Prevent Heatstroke at Japan.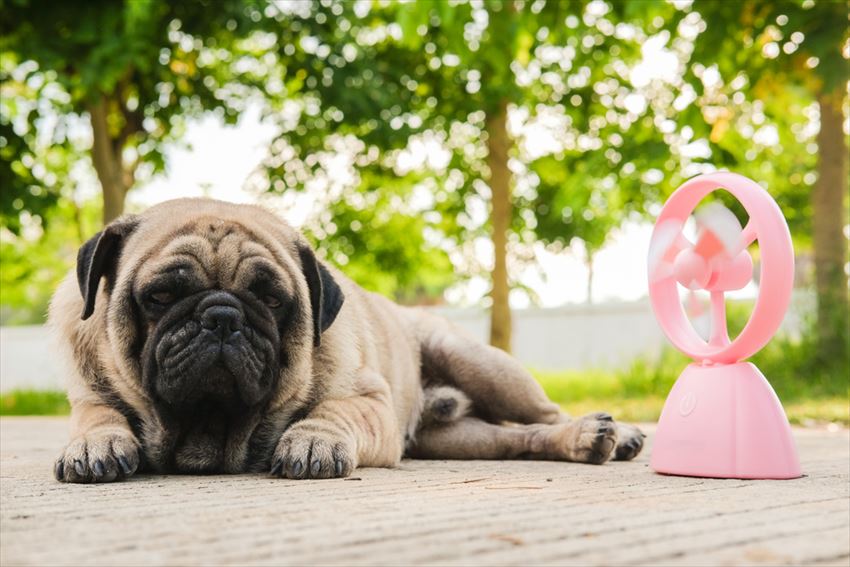 The four seasons in Japan are intense. In summer, you will feel intense heat and humidity, where else you will feel freaking cold in winter. The four seasons in Japan can be joyful, but the heatwave throughout summer will hurt your skin and the high humidity tend to be very annoying, Tokyo has the urban heat island phenomenon where the heatwave will remarkably increase the heat of the city itself . During summer in Japan, a lot of "heatstroke prevention method" are introduced, and recently these methods are even translated and provided as a handbook for foreign visitors, who visiting Japan. Water and salt consumption, and sleep well are the basic method. In addition, we are introducing some Japanese heatwave prevention method to help you encounter the terribly heatwave in summer.
Modern Method- Cool Spray
By spraying the cool spray on your clothes, you will feel cooler whenever you sweat. There are few types of cool spray available in the market such as -5℃ cooling spray, sunscreen effects spray and etc. These product can be purchased at drug store or big supermarkets such as Aeon malls, Tokyu Hands, etc.
Cool scarf

With the effect of heat vaporization, this cool scarf will become icy cold whenever soaked in water. This product is made by cooling material and easy to use. The cool scarf has various designs and types, which is fashionable and good in heatstroke prevention. Therefore, this is the best choice for outdoor festival and BBQ. In fact, cooling the blood vessel is also another brilliant idea in helping the heatstroke prevention.
USB Fan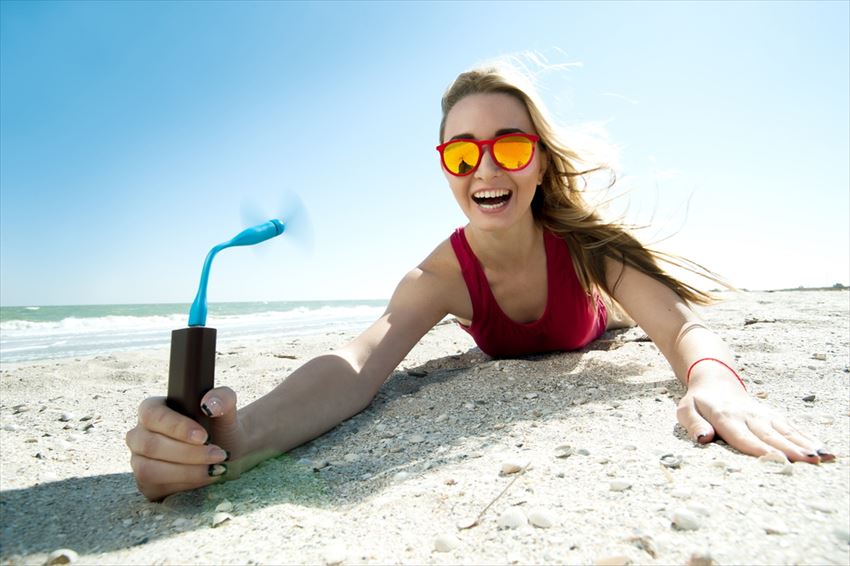 Portable fans can be easily used to cooling down the body point from neck to face, by plugging the USB port to either your smartphone or tablet. There are some portable fan come along with the function or is attachable to umbrella. This product is very useful product during the hot summer day due to its compact size.
Method with Wind Flow - Wind Bells
Wind bells is one of the summer traditional item in Japan. You will feel relax and cooler when listening to the sound rings by the wind bells. The rhythm of wind bells is a clear sound that will be played with only minimal wind strength. The sound of the wind bells could visually tell us the existence of the wind. Whenever the wind bell strips swung by the wind, you will feel the existence of the wind and you will feel cooled down. Wind bells could makes different sound depending on its material. One of the typical Edo wind bell is made by glass, which has a short and light tone when the glass stick clinking to the wind bells. On the other hand, the wind bells which made by the southern ironworks, are special with its high and clear lengthened sound.
Gold Fish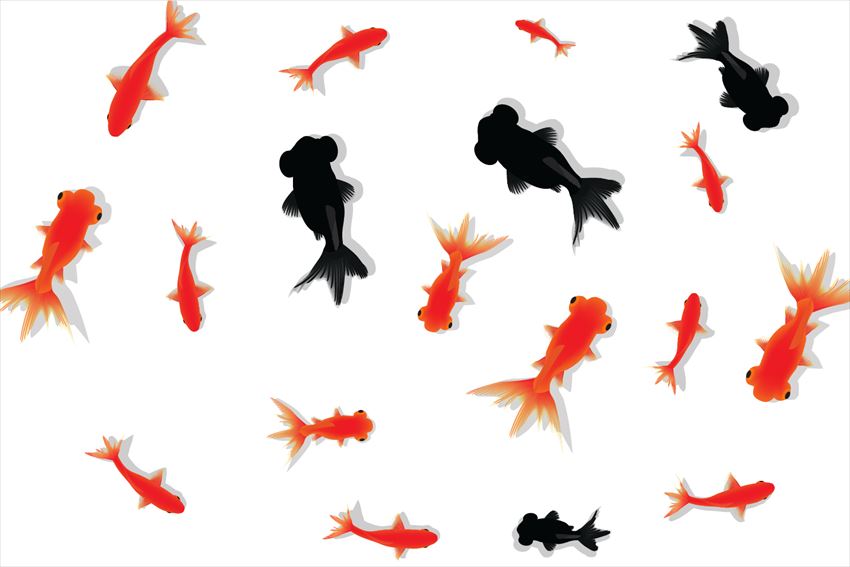 The scenery of elegant gold fish swimming can relax our mind and feel cooler. Gold fish has been popular among Japanese since ages, is an art work for Japanese. Nowadays, we used to enjoy to have gold fish arts with finger nails, gold fish shaped motif and stationary, or even enjoy "eating" gold fish. Of course we are not eating the gold fish itself, but the special dessert in gold fish motif shaped which are specially prepared by the café and Japanese confectionery shop.
Unique version - Cool Traditional Food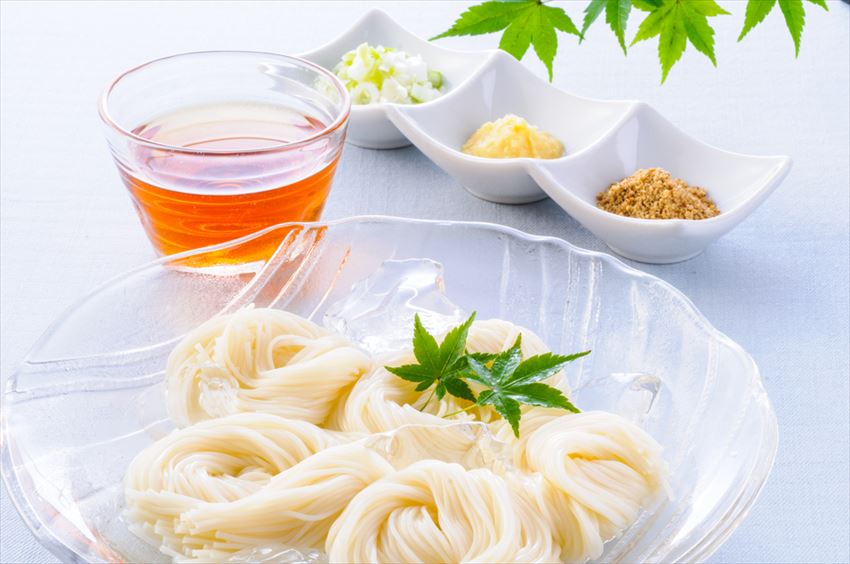 In Japan, there are few local cuisines which customised to be enjoyed during summer as one might lost their appetite due to the hot weather. A famous yet user friendly menu during summer is "Hiyajiru" is rice topping with bean curb, fish and summer vegetables, which has cold miso soup pour on it. In Japan, the popular noodle during summer is soumen. "Nagashi Soumen" is one of the most special and artful gourmet menu among the soumen menu in Japan. The water and the soumen are flowed down on half-cut bamboo, and the customer will pick up the flowing soumen with the chopstick and eat it when it's still cold.
Stamina food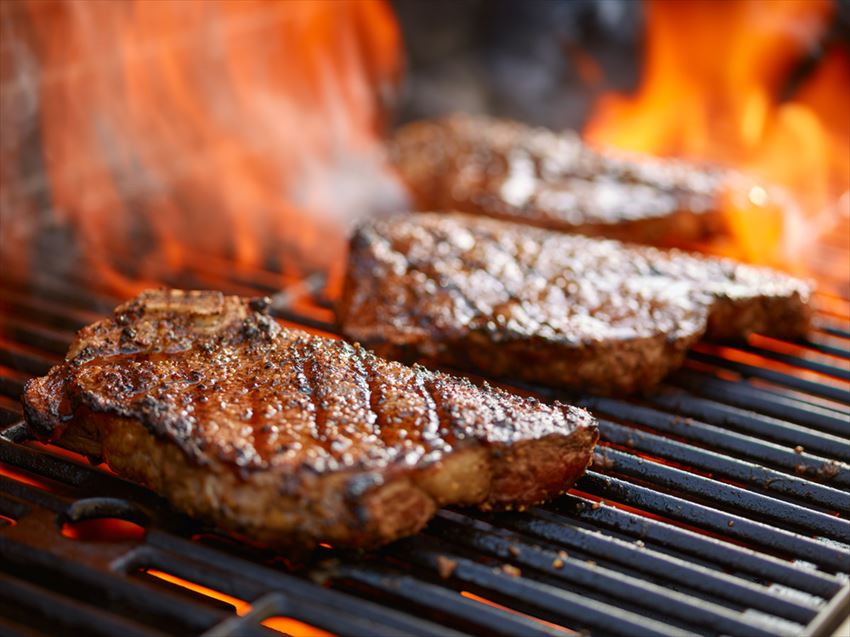 In order to survive from the hot summer, we must not miss out the stamina food such as meaty menu and spicy menu. Beer garden is the most recommended place if you going to have a meaty meal during summer. Recently, the menu for most of the beer garden is full of variety ranging from BBQ, Asian Menu, Hawaiian menu, etc, to allow you to recharge your stamina and at the same time you get to enjoy the delicious food. It is recommended to drink cold beer at outdoor to enjoy the summer night atmosphere. Especially in Tokyo, Shinjuku is a competitive area for beer garden. There are many beer garden which offers delicious dishes.
Ghost Story and Haunted House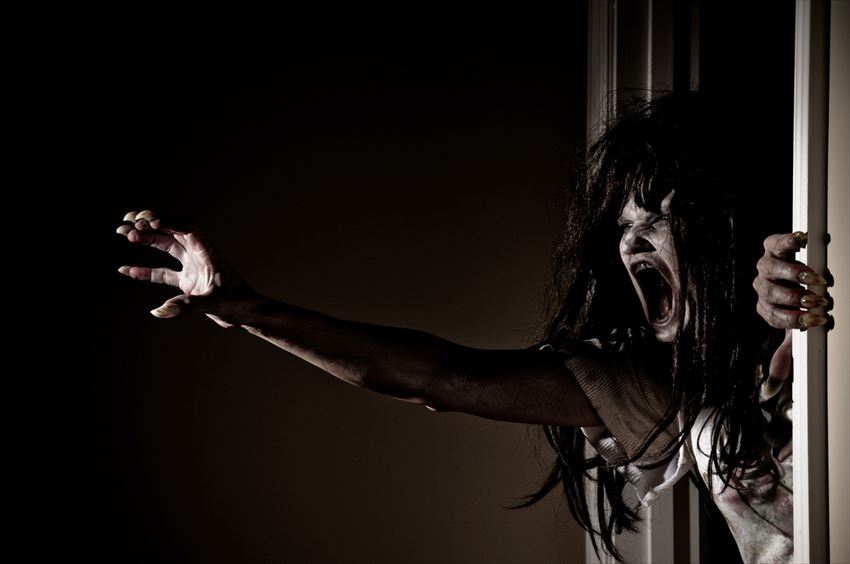 For those who normal heatwave prevention method which not effective to be used on them, we recommend to have some ghost story or visit a haunted house which could cool down and freeze your body especially from your back spinal part!? In Japan, there are few famous ghost story tellers, which their story could really cause your heart "freeze". There are about 100 haunted house themeparks in Japan, from retro type such as "Asakusa Hanayashiki" to the terrifying type which could cause trauma. For the recommended haunted house themepark, 1st place is "The most horrible maze" which located at Fujikyu Highland, 2nd place is "Haunted House - Sakura Vengeance" at Asakusa Hanayashiki, 3rd place is "Daiba Strange School" which located at Dex Tokyo Beach. Let's scream and feel refreshed at the haunted house themepark!
[Survey] Traveling to Japan
Recommend