[Attractive with photos] RAMEN Revealed vol.9
What's Your Favorite Instant Ramen?
Instant noodles make for a filling meal in minutes. According to the World Instant Noodle Association (WINA), 97.7 billion units of instant noodles were consumed around the world in 2015. Developed in 1958 by Japanese inventor Momofuku Ando, instant noodles have become a staple around the globe. They continue to evolve today as new varieties are developed.



Mainstream

Brands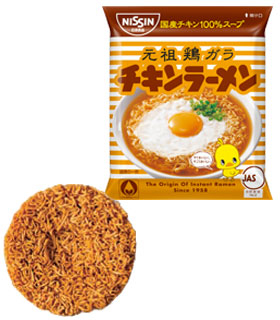 ◆ Chicken Ramen ◆
Launched in 1958, these noodles were the world's first instant ramen and remain a bestseller. Since the soup is in the noodles, all you need is to pour hot water to make a tasty meal. (Nissin Food Products Co., Ltd.)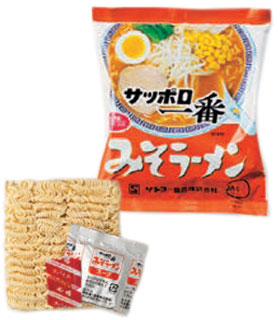 ◆ Sapporo Ichiban Miso Ramen ◆
The soup, made from a blend of eight kinds of miso and aromatic vegetables, has well-balanced flavor. It goes perfectly with the noodles, which have miso worked into the dough. (Sanyo Foods Co., Ltd.)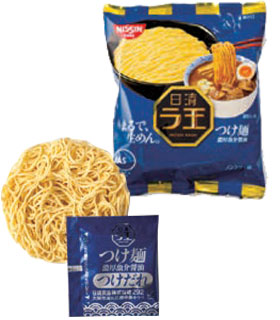 ◆ Nissin Rao Tsukemen ◆
This popular instant tsukemen product features triple-layered noodles, which offer an authentic texture while recalling the delicate taste of fresh noodles. (Nissin Food Products Co., Ltd.)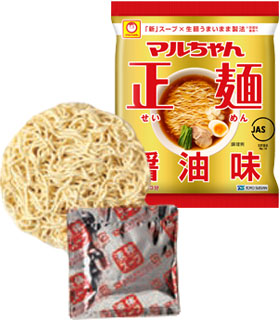 ◆ Maru-chan Seimen ◆
These instant noodles feature shoyu ramen in fragrant chicken and pork broth. The flavor and chewiness of fresh noodles are closely replicated in this runaway bestseller. (Toyo Suisan Kaisha, Ltd.)



Specialty

Brands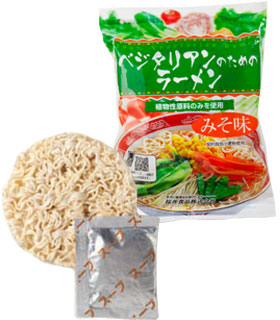 ◆ Bejitarian no Tame no Ramen ◆
(Ramen untuk Vegetarian)
A snack made from all-vegetable ingredients, including miso. The noodles, fried in palm oil and sesame oil, offer full-bodied flavor. (Sakurai Foods Co., Ltd.)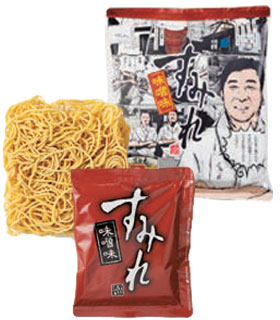 ◆ Sumire Miso Flavor ◆
Sumire is a famous Sapporo miso-ramen shop that opened in 1964. These instant noodles let you enjoy the classic flavor of a longstanding favorite at home. (Fujiwara Seimen Co., Ltd.)
Note: Products in the top row are available in supermarkets and convenience stores. Those shown in the lower row can be bought at the Shin-Yokohama Raumen Museum gift shop.
Photography by Wataru Nishiyama, Ryuichiro Sato,and Hayato Ishiyama.
Text by Mieko Otaki In cooperation with Hayato Ishiyama.
Translation by Julie Kuma
Copy Edit by Katherine Heins

Recommend