Which one would you like to try? Foods that are "Only in Okinawa!" or "Taste Especially Good in Okinawa!"?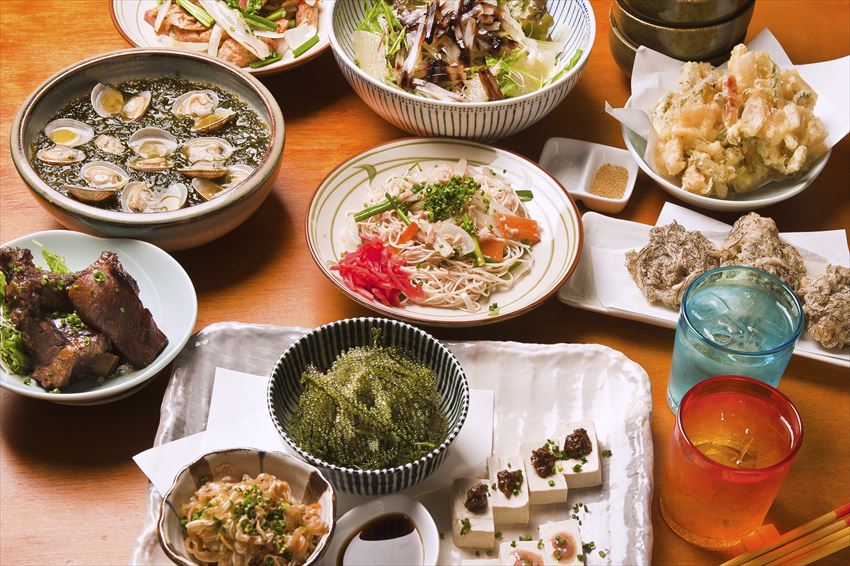 Every part of Japan has its unique cuisines; there is no exception to Okinawa. Okinawa has its own food history and different types of food. We will introduce the unique Uchina cuisines which use topical ingredients as well as the popular foods that are surprisingly rarely known by many. We will introduce in total 10 items, 5 for each category. Please comment on which one you would like to try after reading! 10 in the list… Knowing these, I guess your next Okinawa trip can be a gourmet trip!
"Only in Okinawa!" – Okinawa's Authentic Uchina Cuisine
The real taste! Okinawa Soba (Soki Soba)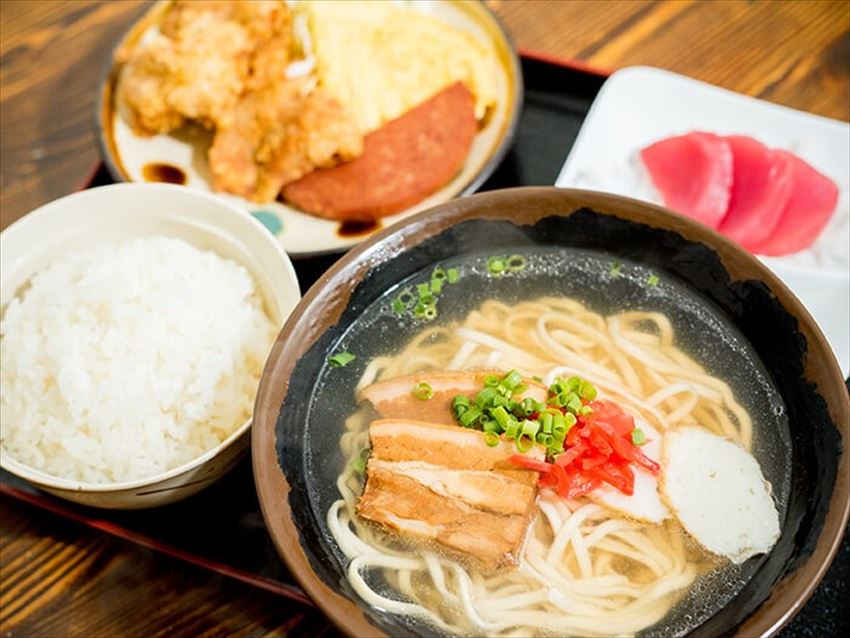 Photo credit:
Okinawa Traveler
"Uchina", in Okinawa dialect, means Okinawa or Okinawa Main Island. Speaking of representatives of Uchina cuisines, or Okinawa cuisines, Soki Soba is one of them. The soba noodles are served with the thick broth made from bonito and pork bones. It is also topped with big portion of spare ribs (soki) and pig trotters (tebichi).
The taste of local people! Bitter gourd stir-fried (ゴーヤチャンプルー)


This is a home-cooking dish that round-sliced bitter gourds, Shima Tofu (the Okinawa Tofu) and luncheon meat, are being stir-fried together, and finally topped with eggs. Instead of restaurants, we recommend local cafeterias where you can enjoy the taste of local people.
Irresistible popping texture in your mouth! Umi budo (Sea grape)


Is this from sea? Is this grape? Umi budo (海ぶどう), or sea grape, has a name that always raises questions. Umi budo, also called as "Green Caviar", is rich in hyaluronic acid and fucoidyne. At one time, it has become a hot topic in Japan as cosmetic food. Many Japanese have good reviews such as "Okinawa's umi budo is very tasty!", however, it seems like the local people really do not eat that much.
The addictive mochi-mochi chewiness. Jimami Tofu (Peanut Tofu)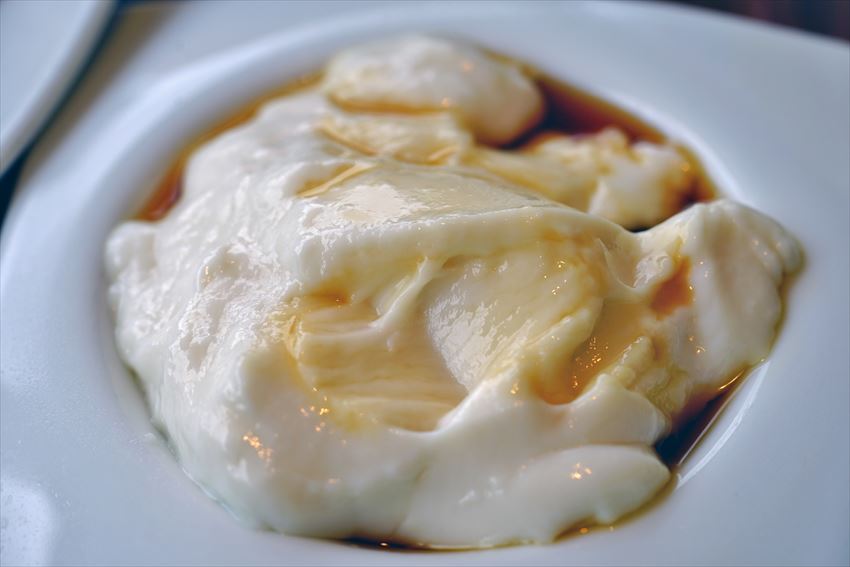 The Jimami tofu is ground peanuts that are made into tofu shape. Normally it is eaten together with sweet sauce. What is special is the chewiness and mouth feeling texture, as well the very rich flavor of peanuts. Basically, you can take it as a meal, but it is more like a dessert. For those who are allergic to peanuts, please be cautious.
Shikuwasa Juice (Citrus depressa)
Shikuwasa is a type of citrus fruit. It has a refreshing sour taste like lemon, and normally is used as flavoring in juices or food. For Japanese who live outside of Okinawa prefecture, this is a very rare juice. It is the thing they would buy without much thinking when they find one in convenience stores or vending machines.
Not Originally from Okinawa but Worth a Try! Food that "Tastes Especially Good in Okinawa"
The large serving of steak and teppanyaki(鉄板焼き)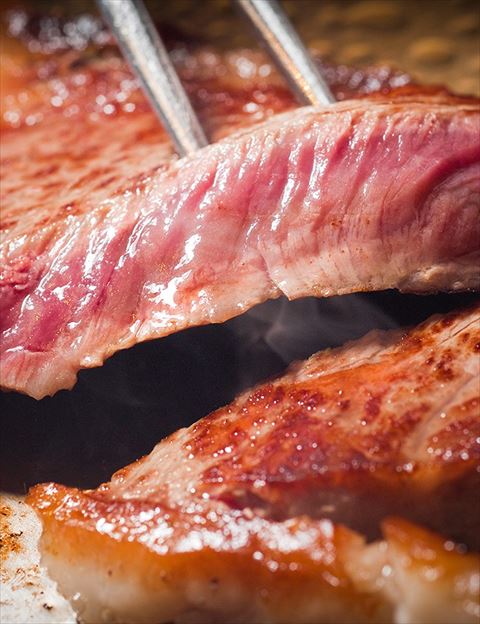 Photo credit:
Okinawa Traveler
Speaking of Naha(那覇), many people will think of steak. Due to the influence of American culture, in Naha, from normal restaurants to exclusive restaurants, there are many steakhouses. Most of the Okinawa people like to have steak after their late-night drinking to end the day.
And, never forget the teppanyaki! The chefs will do performance while preparing the dish in front of you. It is definitely worth a visit!
The gift from the southern land, the exquisite Ishigaki beef (石垣牛)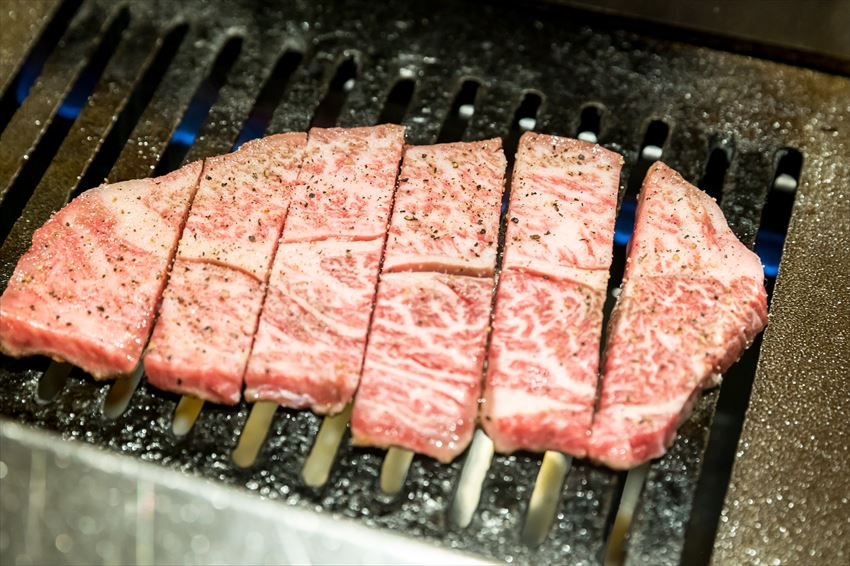 Yakiniku is one of the Okinawa's hidden gourmets. Ishigaki beef, among all, is the very famous top-graded beef. It is very tender, the fat is sweet and delicious, and the flavour is light and subtle. If you are going to eat Ishigaki beef, the best way will be yakiniku, that you can savour the umami directly!
Okinawa is actually a hamburger land!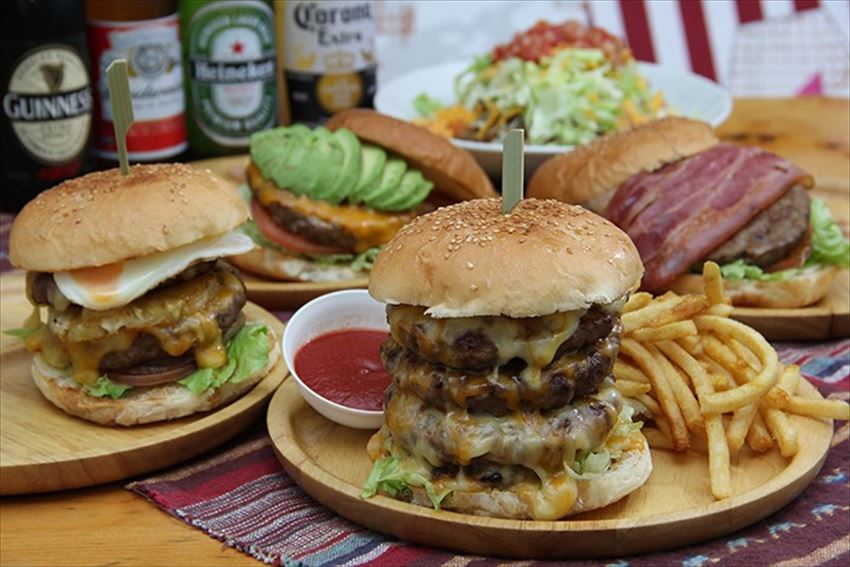 Photo credit: Okinawa Traveler

Okinawa, the mecca of hamburger in Japan?! It is said that one of the reasons is that American culture is still deep rooted here. There are special burgers that are of so good quality everywhere in Okinawa. Please challenge yourself with the large burgers – double or triple burgers topped with cheese and bacons!
Okinawa's secret gourmet – Agu Pork Shabu-shabu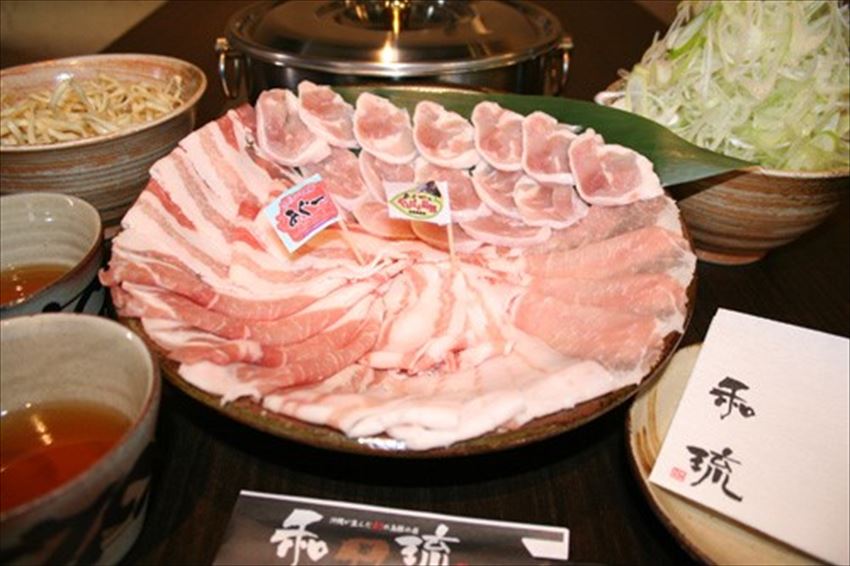 Photo credit: Okinawa Traveler

Agu pork, the authentic Okinawa's precious pork, is low in cholesterol and rich in glutamine acid. The most delicious way to taste the sweet and umami-rich fat is shabu-shabu! There are many restaurants in Okinawa that serve shabu-shabu with their own special soup, Japanese sauce and fresh vegetables.
Taco rice, recreated from Mexico's Tacos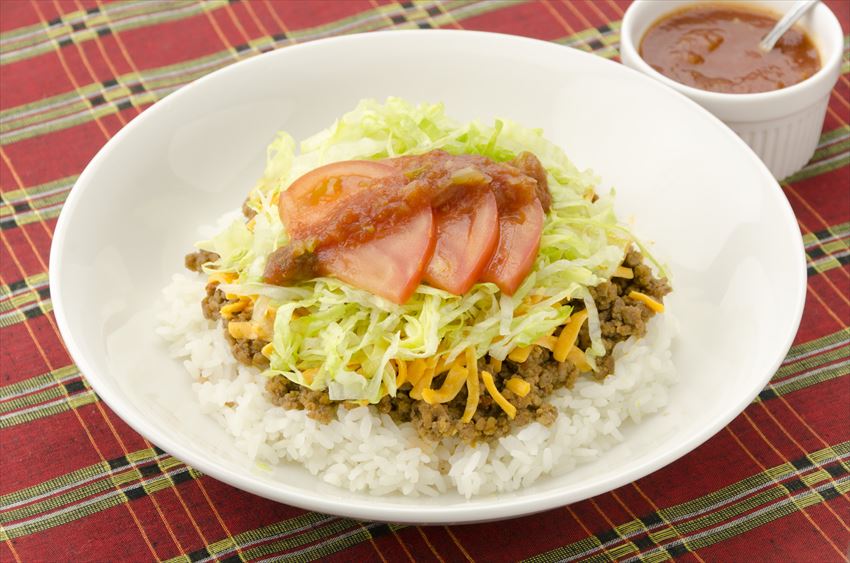 Arrange the ingredients of tacos on rice and topped with cheese, lettuce and tomatoes, and that's taco rice! Normally this dish is served with salsa sauce. As it is the favorite food for both adults and children, not only in restaurants, taco rice is also a popular dish in every household. Kincho (金武町), located at about the center of Naha City, is said to be the birthplace of taco rice.

So, what do you feel? What will be your choice, foods that are "Only in Okinawa!" or foods that are "Special in Okinawa"?