Diving - Snorkeling VS Sunset Cruise – Whale Watching VS Mangrove Canoe… Which one is the Must-Do in Okinawa?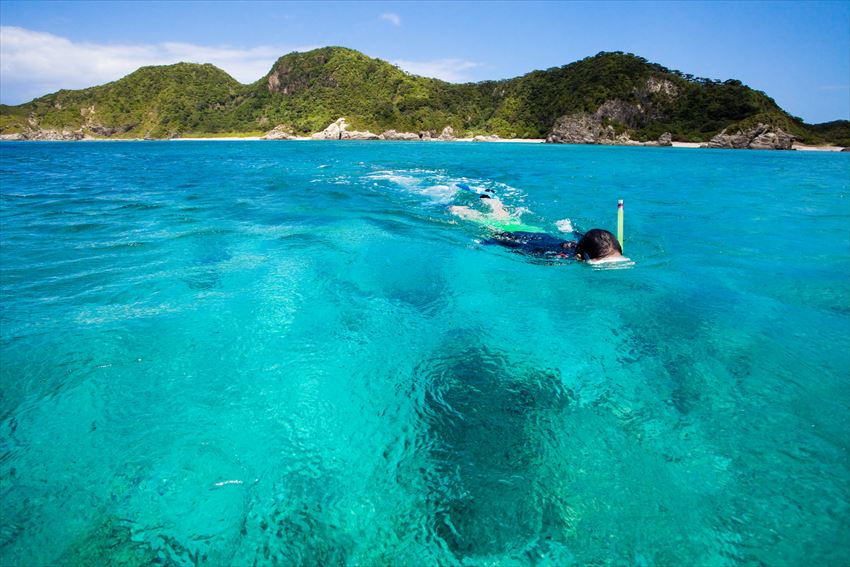 Okinawa, where the sea is always crystal clear and cerulean. A dream destination it is. In winter the cost of a trip can fall drastically, making it easier to go visit during the season. One of Okinawa's charms is that you can still enjoy the marine activities even during this cold season. We will introduce 3 activities. Which one would you like to have a try?
Speaking of Okinawa, it is snorkeling and diving!
Okinawa [Blue Cave], the mystical space to see once in a lifetime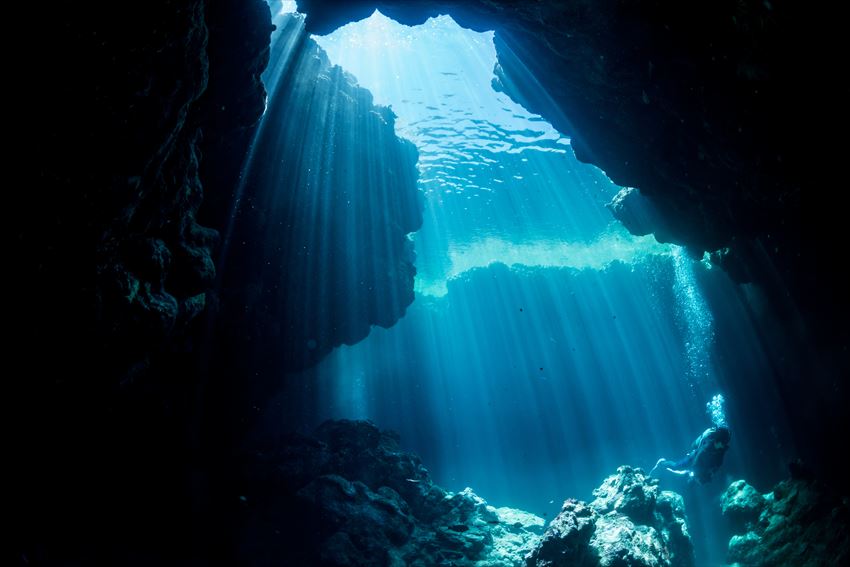 We recommend snorkeling of which only simple equipment is needed to dive into the sea. The Blue Cave at Cape Maeda is one of the popular spots even for first time snorkelers. You will be impressed by the fantastic view. In winter there is no strong sunshine and the water temperature is about 21〜22℃. However, as the water transparency is higher, it is said the best season throughout the year. It seems like it is an activity not to be missed in winter.
Peeking into the underwater world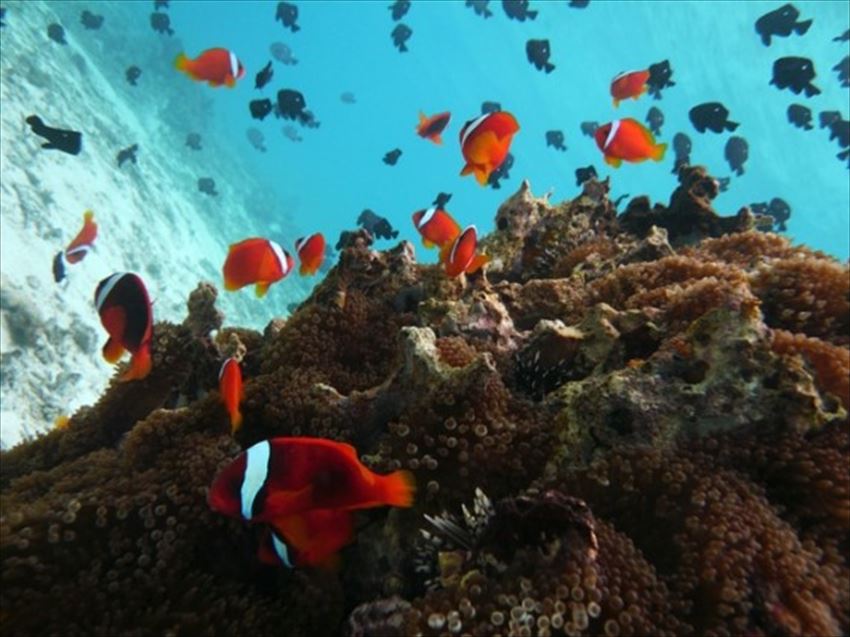 Photo credit:
Rikka Dokka
When you dive at the famous and crystal clear sea water of Kerama Islands at Kerama Blue, you will not only get to see a lot of tropical fishes, sometimes you may run into turtles! In winter the water transparency is high and you can fully enjoy the beautiful underwater world. There are sea turtles and tropical fishes such as clownfish.
■Blue Cave Snorkeling
Opening period: All year
Required time: About 2.5 hours
Fee: ¥3500〜
■ Okinawa Beach Diving Experience
Opening period: All year
Required time: Half day
Fee: ¥10,000〜 (tax not included) *Include guide, equipment rental and insurance
■ Okinawa Fun Diving
Opening period: All year
Required time: Half day
Fee: ¥10,00~ (tax not included) *Include guide, 2 oxygen tanks, weight belt, and insurance
Enjoy Sunset Cruise & Whale Watching from ocean
Sunset viewing from the special seat on ocean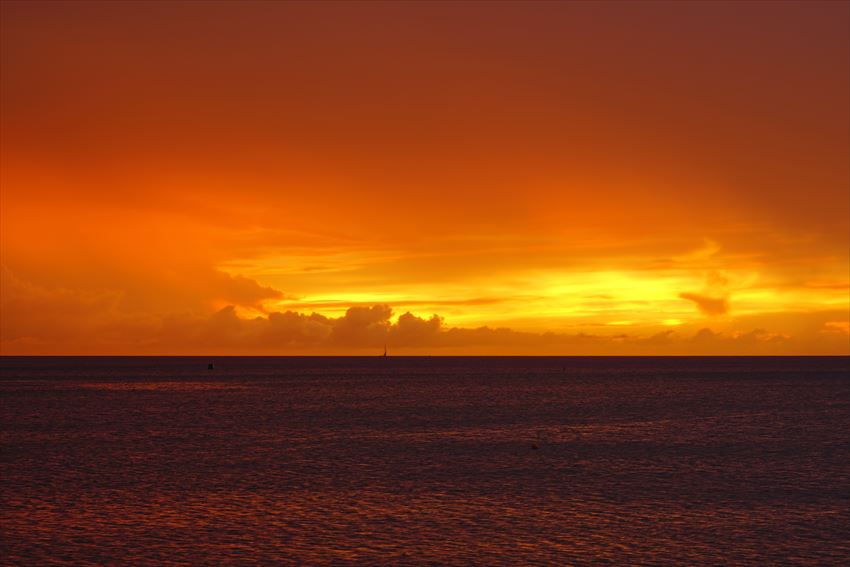 The orange sunset slowly dipping down is the one-scene that you would want to see in any country. The moment the sun disappears over the horizon is such a breathtaking view. It is good to watch the sunset from the beach or any ocean view restaurant, but why not have a try on cruising here?
■Sunset Cruise
Opening period: All year
Required time: 1 hour and 45 minutes
Fee: ¥4300〜 ((with dinner) *Shuttle service from hotels in Naha city
Okinawa Winter Special: Whale Watching!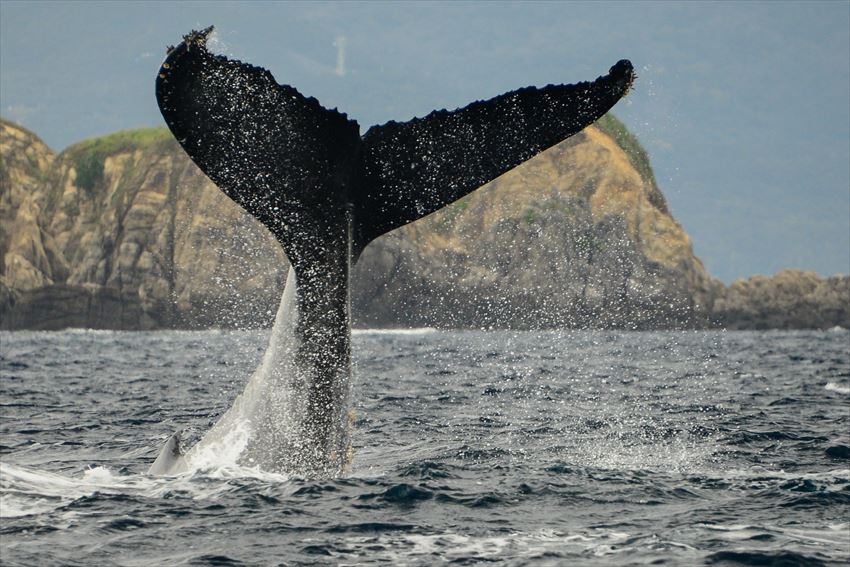 The whale watching is the most popular winter special activity in Okinawa. Especially in February and March, the possibility to spot a whale is over 98%! There are also shops which offer full refund in case you cannot spot a whale. Please check carefully before you join one!
■Whale Watching
Opening period: 2017/12/23 ~2018/04/08
Required time: About 3 hours and 45 minutes
Fee: ¥4200〜 *Full refund is available only in February and March
Let's do a stroll with mangrove canoeing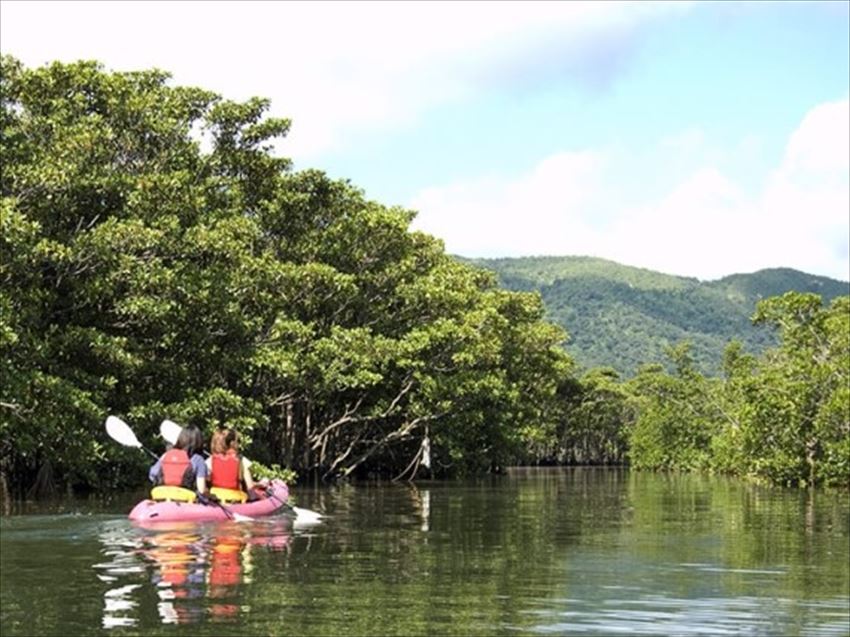 Photo credit:
Rikka Dokka
Taking a kayak on the river and slowly proceeding through the mangrove swamps which are unique to subtropical areas. Different from at sea, it is hardly affected by the waves, so even the first-timers can have peace of mind. However, you may still need to get ready for the winter although it is Okinawa. Please wear quick-drying and warm clothes. It would be good if you take along windbreaker, raincoat or waterproof trousers.
Opening period: All year
Required time: About 2 hours
Fee: ¥5000〜
Location: Kesashi-gawa at Higashimura, Kunigami-gun; Bisha-gawa at West Coast, etc.
So, how do you feel about it? Surprisingly there are many winter activities available in Okinawa. Since this is one of the reasonable time to visit Okinawa, you may feel like want to go! Please write in the comment box about the activity you would like to join!