Never Been There Yet?! For You, The Expert on Japan! A Must-Have Winter Royal Road Course in Tohoku – First Part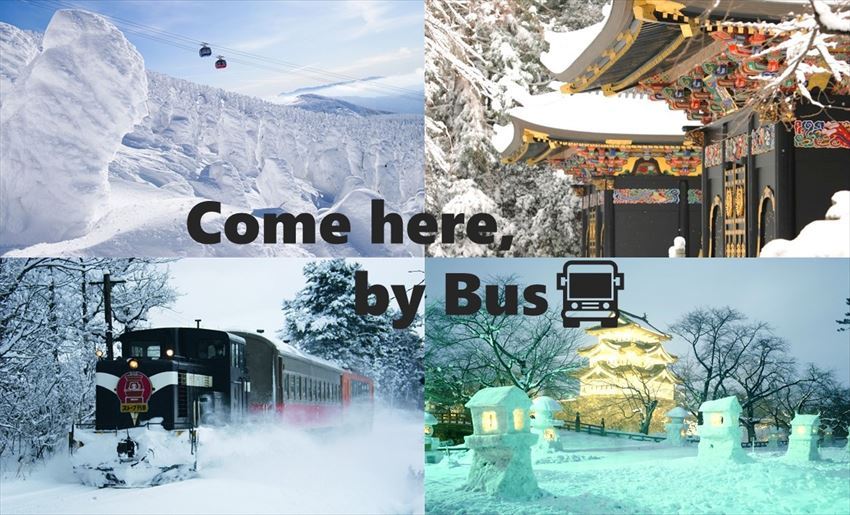 Hello, everyone!
Have you read
last month's article
?
Today I am going to introduce the Tohoku's 4-days 3-nights winter royal road course with unlimited rides of express buses. ♪
If you are coming to Tohoku, you must not miss this very good deal of Tohoku Highway Bus Ticket!
With this ticket, you can freely travel to everywhere, from all the famous tourist attractions to the very maniac spots in Tohoku. On top of that, it costs only 10,000 yen for a 4 days unlimited rides! Click here on how to buy and how to use the ticket. ♪☞☞☞Japan Bus Online
https://goo.gl/9v94ee
I will introduce a dreamlike luxury course that goes around Miyagi prefecture → Yamagata prefecture → Iwate prefecture → Aomori prefecture Northeast 4 prefectures one time each time this time and next time.
To join the course, you can make the reservation via
JAPANiCAN
. The package includes only hotels and the unlimited-ride bus ticket. So, you can either choose to visit the attractions according to our recommendations, or you can arrange it by yourself. It is indeed a very flexible deal♪
1st day – Let's start from Sendai of Miyagi-ken, a place of scenic views and gourmet!
Our recommendation is that you plan your arrival at Sendai Station before noon.
With Japan Railway Pass, you can take Tohoku Shinkansen (high speed rail) from Tokyo, which takes about 1 hour 30 minutes to reach Sendai. Sendai Station is the gateway to Tohoku.
Or, you may use the
JAL
's (Japan Airlines)
Japan Explorer Pass
, travelling from either Itami Airport, Fukuoka Airport or Shin-Chitose Airport to Sendai Airport, at only 5,400 yen! In fact, this may be the best deal ever!
Here, you can fully enjoy Sendai until the evening.
First, let's visit
Zuihoden
.
Zuihoden can be reached by taking the sightseeing bus [Loople Sendai] from Sendai Station. It is only 5 minutes away and costs 260 yen one way. The retro bus is very cute. However, please take note that the Highway Bus Ticket does not cover this bus service.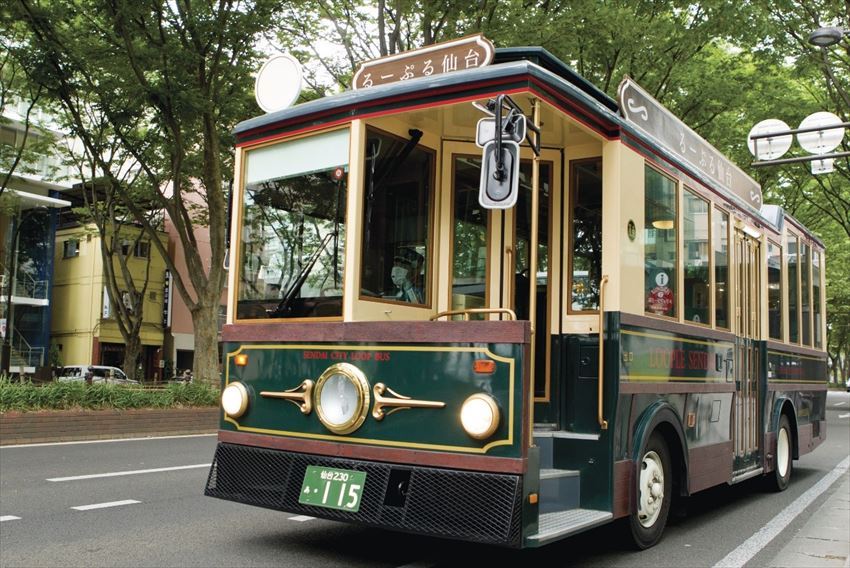 Zuihoden is the final resting place of the very famous Japan's busho (warrior), Date Masamune. It is a very colorful and gorgeous building. You can enjoy its different views at different seasons. It is, in winter very emotional kind of feeling, in spring the Sakura (cherry blossom) season, and in early summer almost full of fresh green leaves. No matter when is the season you visit, it is always such a beautiful view.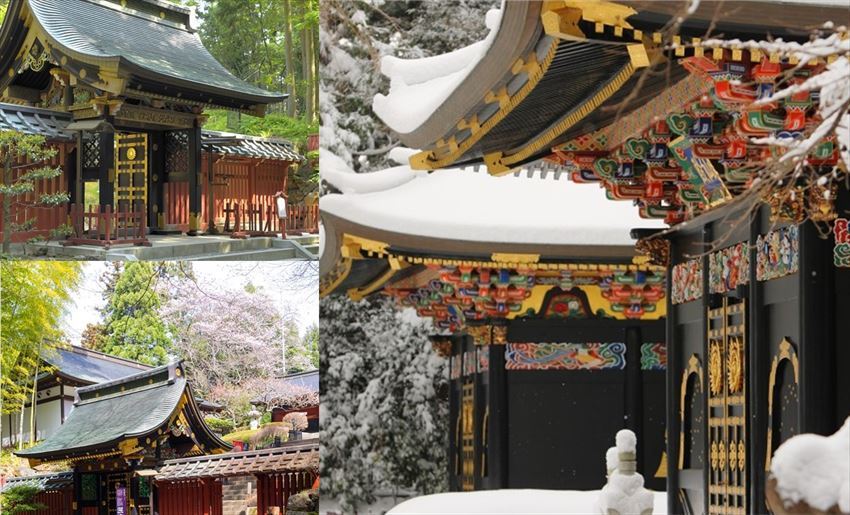 After Zuihoden, let's go to Sendai-jo (Aoba-jo), where you can have a breathtaking view overlooking the Sendai city.
You can go there using the Loople Sendai bus, and get off at Aoba-joshi (Aoba-jo ruins).
Do you know this Sengoku busho?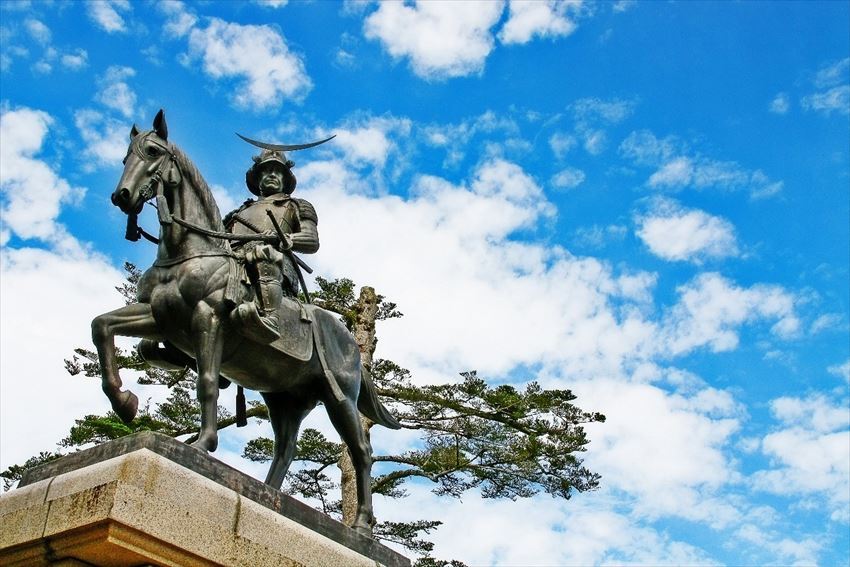 The answer is, Date Masamune! The famous busho who was laid to rest at Zuihoden.
There is no castle left now, but you can always see him. The view is very pleasant from here.
Since you are here, let's take a break and get this drink from the shop.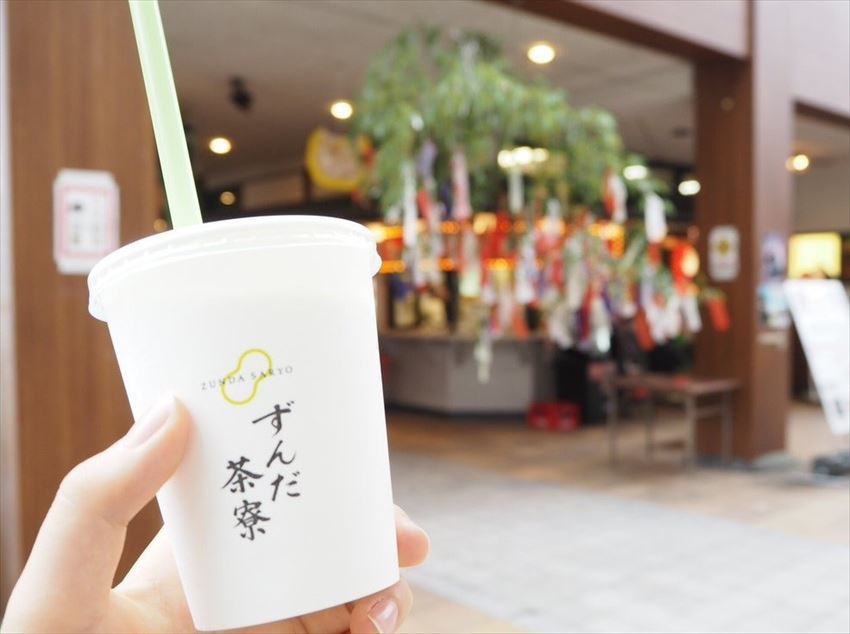 This is Zunda Shake, a drink that uses Edamame as ingredient, a drink that is so popular in Japan since last year. Please have a try!
Next, let's go to Matsushima, the most famous spot in Miyagi-ken, and one of Japan's Three Most Scenic Views.
From Aoba-joshi, take the Loople Sendai bus to Sendai Station. Then take the JR train and go to Matshushima-Kaigan (Matsushima Coast).
First, get on a sightseeing cruise that go around Matsushima Bay.
The 50-minutes round trip costs 1500 yen. Here you can enjoy the beautiful scenery, regardless of which season you go.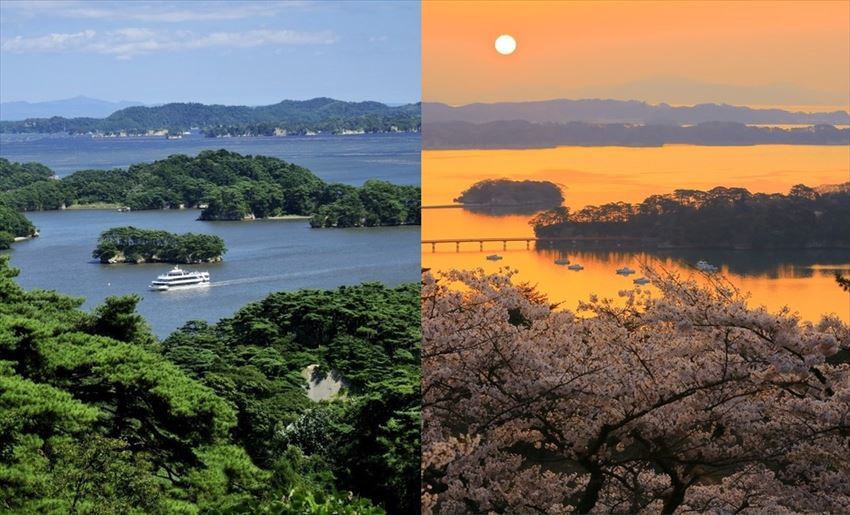 Well, it will be a day with a lot of movements, so let's have an early dinner.
Speaking of Matsushima, please challenge yourself to the all-you-can-eat oysters at Kaki-Koya!
If you are visiting Sendai during the autumn – winter period, which is also the oysters season, you must give this a try. Freshly harvested, sweet, plump and juicy oysters. How I wish I could have them now!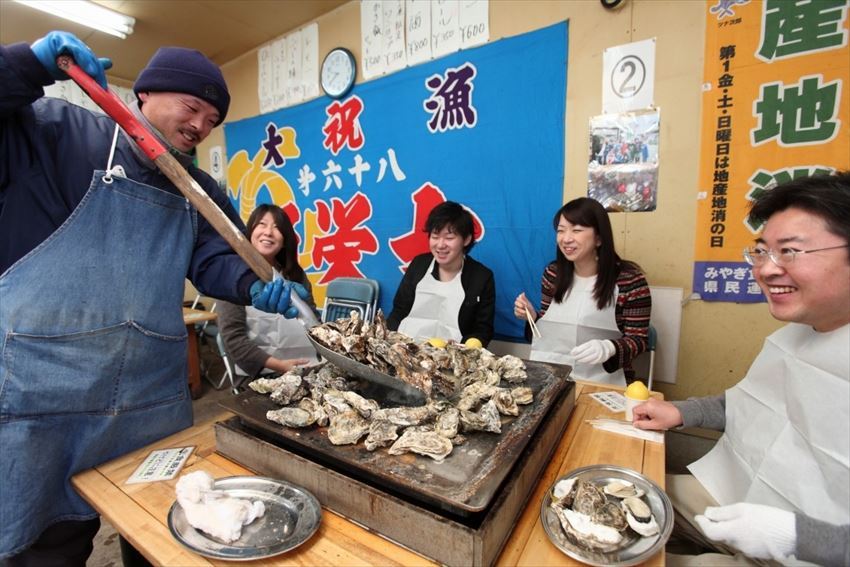 Once you are full, let's go back to Sendai Station and
go to Yamagata Station using the express highway bus.
Remember to show your ticket to the bus driver. It takes about 1 hour to reach Yamagata.
At Yamagata Station, change to a municipal bus to
Zao
(about 40 minutes). Get off at Zao Onsen Bus Terminal. Then take the Zao Ropeway and have a view of Zao.
You can enjoy different views during different seasons from the ropeway.
In summer, you can take a night cruising for night view, in autumn the red leaves, and in winter the famous Juhyo, the frost-covered trees.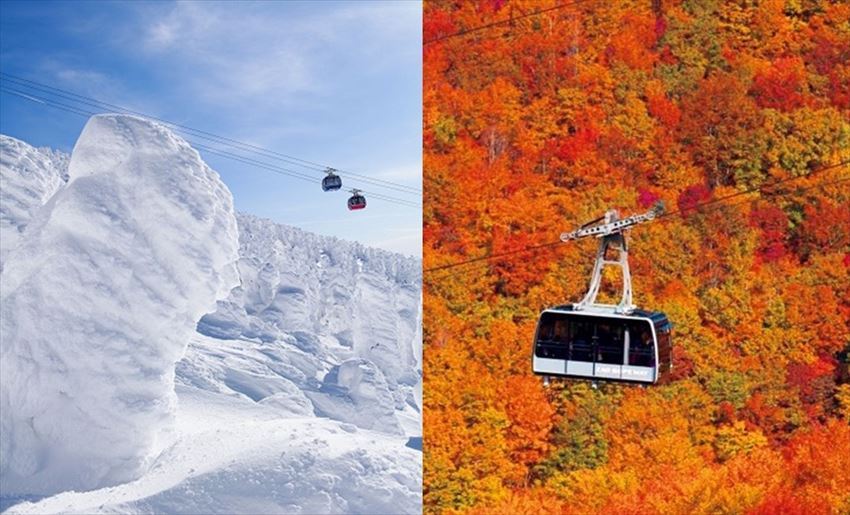 After this, let's get back to Yamagata Station and check-in at Yamagata Kokusai Hotel, which is very near to the station.
Have a try of Yamagata's famous Hiyashi Niku Soba (Cold Meat Soba Noodles)!
It is a famous local dish from old days in Yamagata, a chewy soba noodles topped up with chicken and cold soy sauce soup.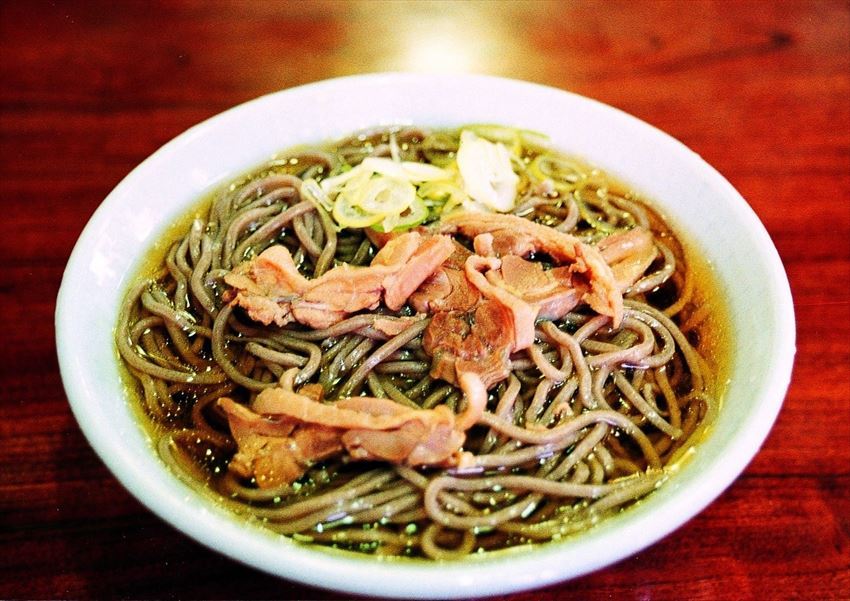 2nd Day – Further North! To Iwate-ken ♪
After having breakfast at hotel and check out, take the train from Yamagata Station and let's go to
Yama-dera (Risshaku-ji)
. The journey takes about 15 minutes.
It is the sacred place and is said to be the power spot in Yamagata. After climbing up the 1015 stone stages, a superb view is awaiting you!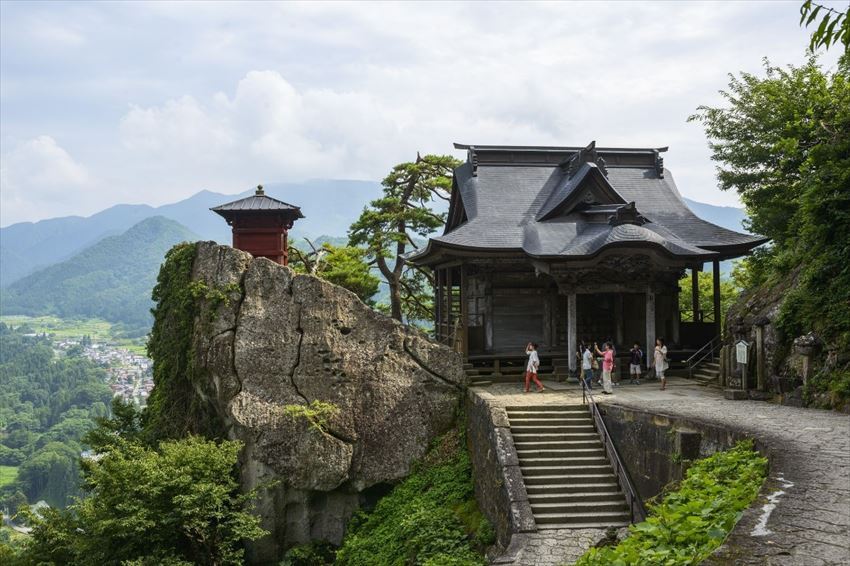 Next, let's go to here! From the Yama-dera Station, take the municipal bus and then get off at Kajo-Koen Mae (in front of Kajo Park).
Kajo, a historical
Yamagata castle ruins
, is selected as one of the Japan's 100 castles.
Especially during Sakura season (mid to end of April), the view is like this (see photo)! It looks like the castle is being sucked into sakura! It is awesome!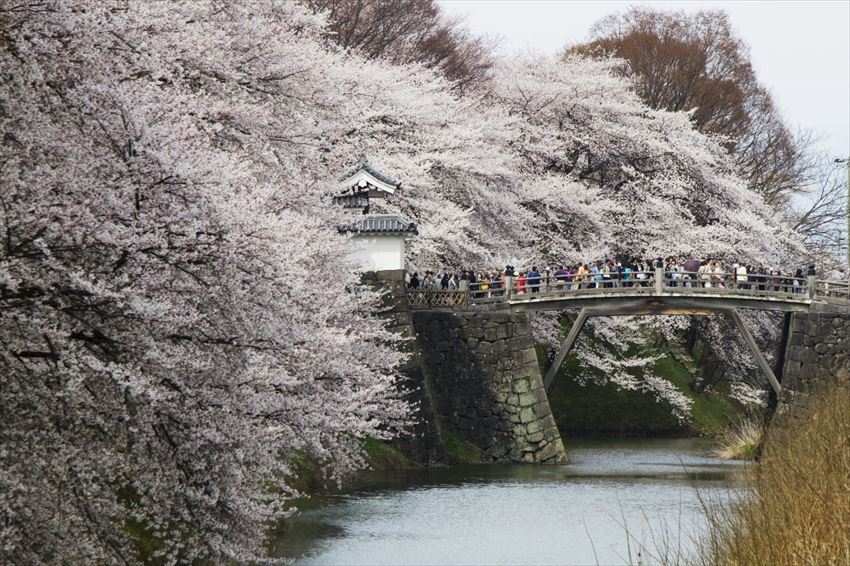 Of course, even not during sakura season, you can still enjoy a pleasant walk at the spacious park.
Now, let's head for our destination, Iwate-ken.
First
take the express highway bus from Yamagata Station to Sendai Station. Then change to bus to Morioka Station.
The journey takes about 2 hours and 30 minutes in total.
We recommend having lunch at Sendai Station before taking the bus to Morioka.
There is a restaurants street called Gyutan-Dori (Beef Tongue Street) at the 3rd floor of Sendai Station, where 4 restaurants famous of beef tongue are located at.
For those who don't like beef tongue, don't worry! There is also a Sushi Street at the same floor, with a total of 6 sushi restaurants. Find one that you like, and enjoy the Sendai gourmet!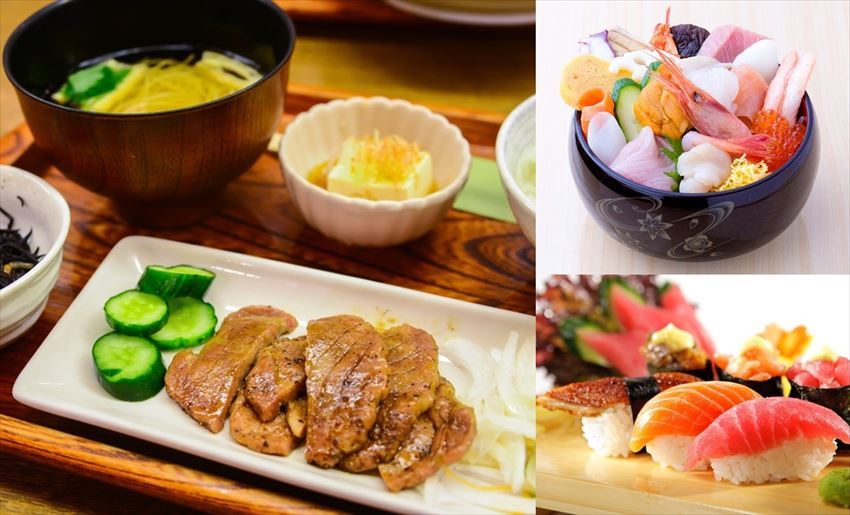 After satisfying your hunger, let's start the bus journey to Morioka. With a full stomach, you may be able to have a comfortable sleep in the bus.
Once arrive at Morioka, check in at
Hotel Metropolitan Morioka
. This hotel is directly connected to the train station.
After a short rest at the hotel, let's have a walk to
Morioka-jo Ato Koen (Morioka Castle Ruins Park)
in the evening. It is about a 10 minutes' walk from the hotel. From December to March, there is an illumination light up at the stone wall of Morioka Castle Ruins. A very romantic view so please have a visit, although it may be a bit cold.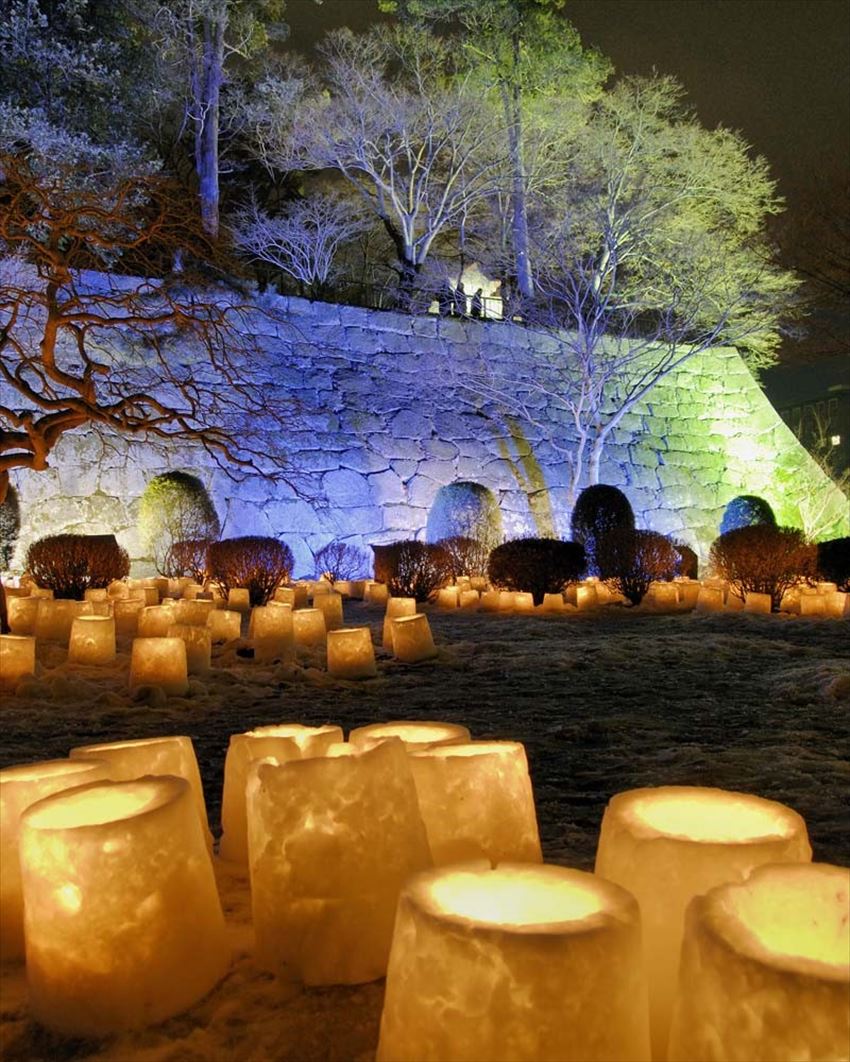 After that, let's have dinner near Morioka Station. What would you like to have from Iwate's specialties, Morioka Reimen (cold noodles) or Jya-jya men (Jya-jya noodles)? The refreshing cold noodles are delicious, as well the jya-jya men with thick sauces. Please have a try of either one!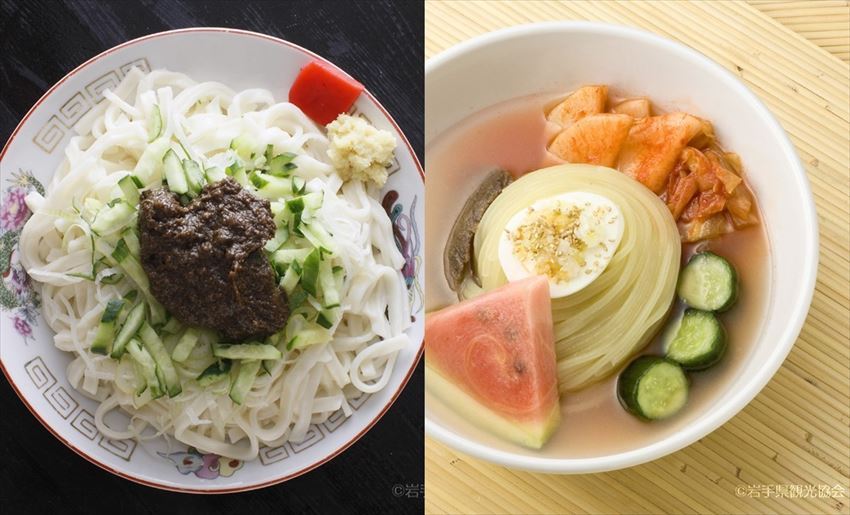 So here ends the second day.
Let's return to hotel and have a good night ♪
We will update the route of the following journey next week, on the 18th Sept. So be sure to read it. We will head for Aomori-ken next.
If you are interested in this course, please check the detailed tour at this
link
♪