Japan is already in Christmas mood! "GRANSTA", the commercial facility in Tokyo station holds a fair! Introduction of year 2018 Christmas cake thoroughly! 1st Series
In Japan, when Christmas approaches, all the candy maker and bakery shop will release various cakes with all types of flavor for Christmas. The common Christmas cake all this while is sponge cake with strawberry or cream, however there are a wide variety of choices nowadays, such as cake with characters as motifs, cake with decoration, or cake with Japanese style.
Among them, commercial facility in Tokyo Station "GRANSTA" and "GRANSTA MARUNOUCHI" which outside the ticket gate are selling Christmas period limited Christmas cakes, and all the cakes are so unique! Also, there are products which becomes hot topic and sold out immediately every year. Today we are going to introduce the hot topic Christmas cake in Japan! Even if you not going to visit Japan within this period, it will make you feel happier by just looking at it!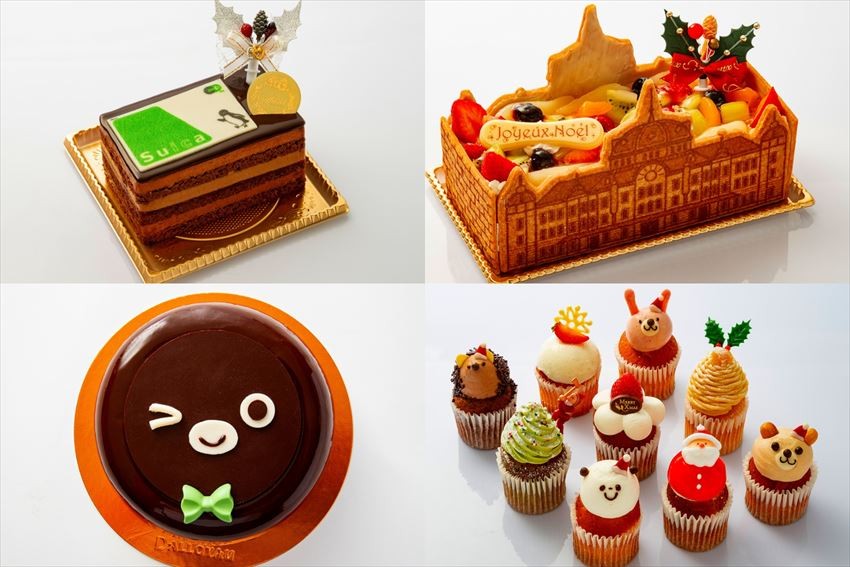 A must try confectionery for you to post at SNS! It is the popular item every year! "Caffarel with Suica" with Suica card pattern
SNS映え必須!毎年大人気!Suicaをあしらった「カファレル with Suica」

Shop name: Caffarel

Price: 2,808 yen (limited to 250 units)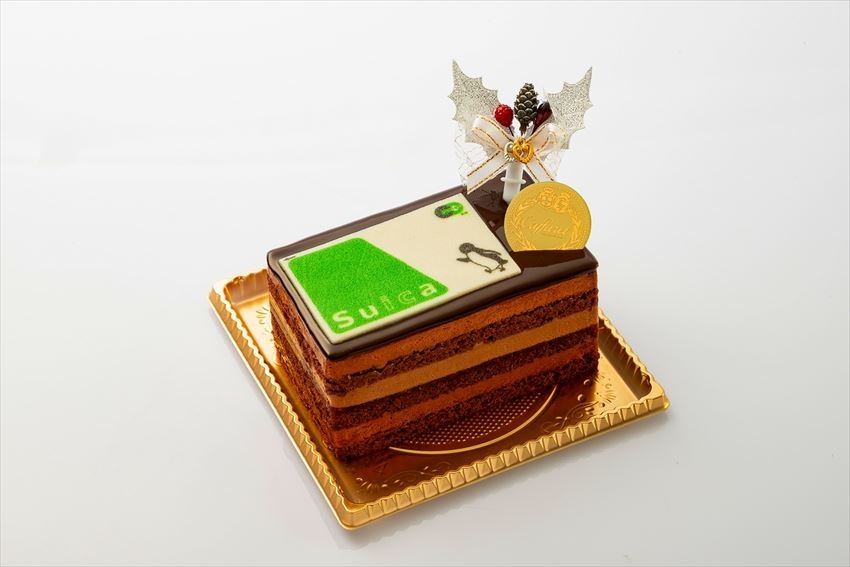 SUICA is a traffic IC card which is released by JR East, and there are many people feel better to own a SUICA card in order to enjoy their sightseeing conveniently in Tokyo. Such a SUICA card is now decorated on a chocolate cake! Of course, it is not a real SUICA card, but it can be eaten because it is marzipan (Paste shaped ingredient which made from powder almond, sugar and egg whites). The base is chocolate sponge with raspberry jam and mousse chocolate as sandwiches. It is a popular cake that sold out by reservation in only two days.
A cute cake with penguin motif! "SUICA's penguin Architecture"
Shop name: Dalloyau

Price: 5,400 yen (limited to 100 units)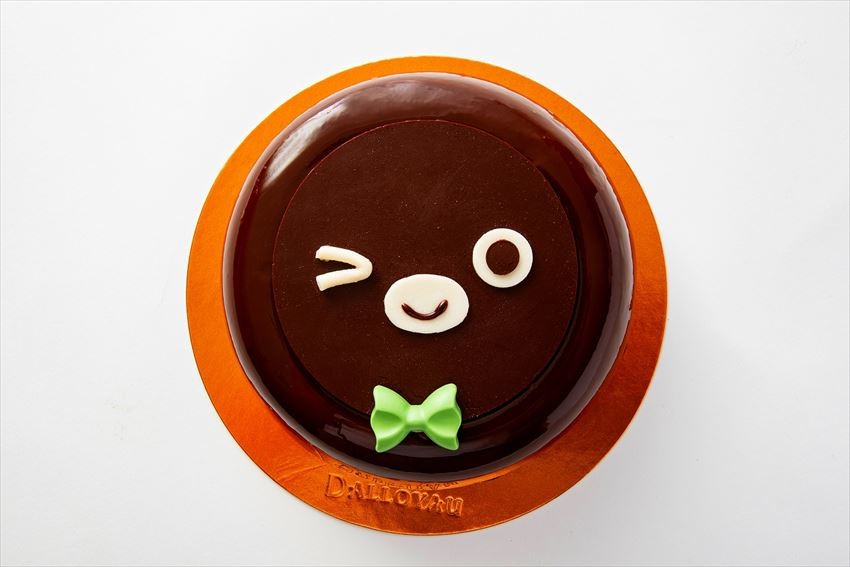 It is a motif's cake with SUICA's mascot penguin, and sold at a long-established French food shop, Dailloyau. The cake base is crème Tonka which made with the valuable bean, "Tonka Bean" which smell similar to caramel and vanilla, and is wrapped in mousse chocolate. The surface is with chocolate coated and is beautifully finished.
Authentic cake which imitates Tokyo station, "Gransta Tokyo station building Noel"
Shop name: Colombin

Price: 5,400 yen (limited to 150 units)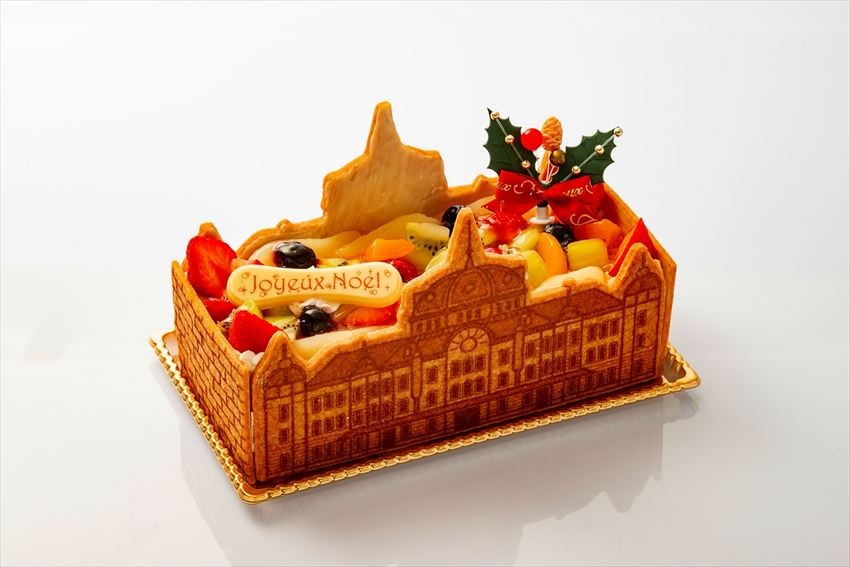 "Colombin" is a confectionery shop which manufactures French confectionery since it founded in year 1924. Besides Grandsta, the shop also expanded their café business to Harajuku and Shinjuku, etc. Colombin has released a cake which has printed Tokyo station building which looks exactly like Tokyo station building. The cake is topped luxuriously with five types of fruits which include strawberry, kiwi, pear, apricot, and blackberry. The custard cream and butter cream, etc are sandwiched between sponge of almond poodle base, with the flavorful rich taste.
Only available in Tokyo Station! Handmade cupcake "Christmas Box of 9 pieces set"
Shop name: Fairy Cake Fair

Price: 4,240 yen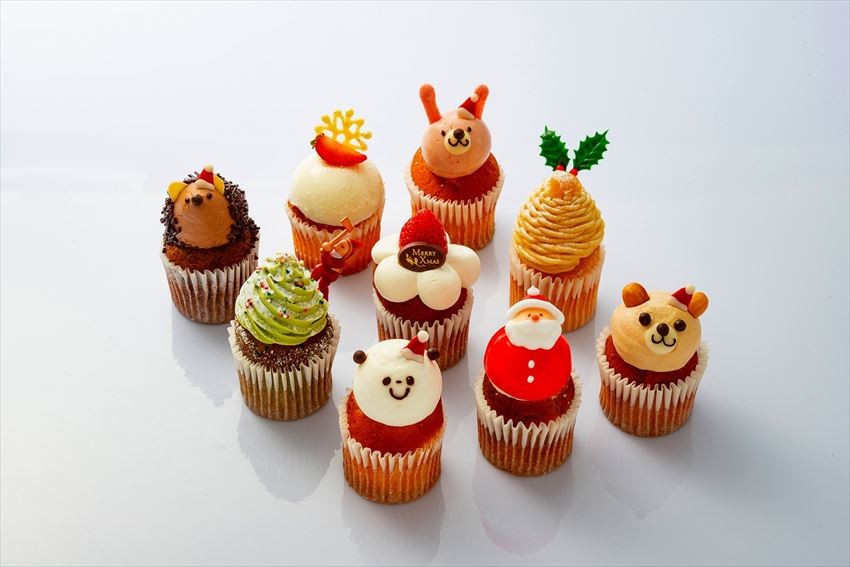 It is a 9 types cupcake set of various motifs such as bear, hedgehog, panda, reindeer, Christmas tree, etc. which all are dressed as Santa Claus. "Fairy cake fair" has only one store in Tokyo station, and all the confectioneries are handmade. It is the size that you can eat without cutting the cake.
Attention needed for the fine decoration! "Seiya no Chocora House"
Shop name: Gin no Budo

Price: 1,512 yen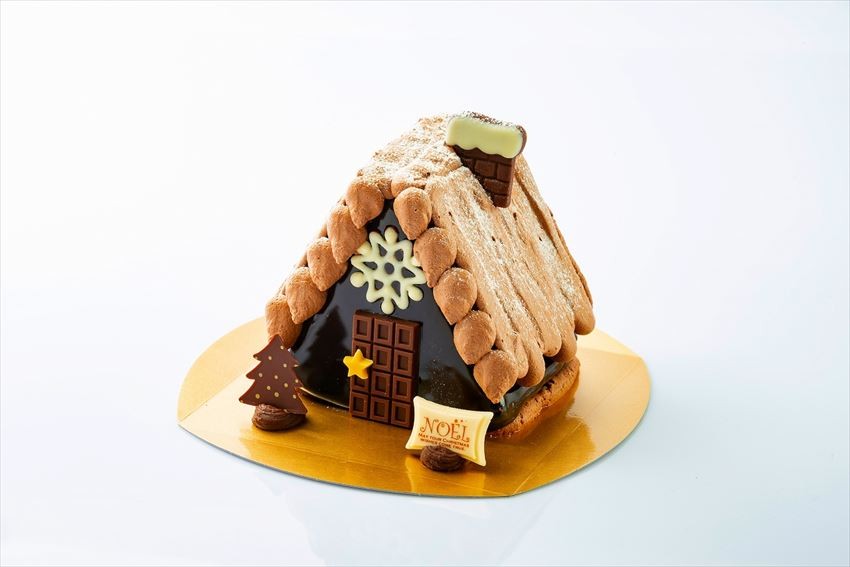 The motif of the cake is a cute "Christmas house". The dough is made with the layers of Chocolate mousse & crispy chocolate, chocolate sponge and chocolate mousse, and the crispy chocolate crispy texture is the secret taste of the cake. Even the yellow star-shaped doorknob that attached to the door, the front door signboard, and the Christmas tree are specially made.
What is "GRANSTA"?
"GRANSTA" is a commercial facility in Tokyo ticket gate which connects Tokyo Station Yaesu and Marunouchi. There are about 90 shops in the building selling lunchboxes, dishes and dessert which made in-store kitchen, and it is unlikely to be inside building since it is so fulfilling with the varieties. There are cloakroom (with charge) where you can put your luggage, foreign currency exchange, and Japan biggest station lunch box shop, "Ekibenya Matsuri Gransta Shop", etc.
――――――――――――――――――

Store name

Address


JR East Tokyo Station underground 1st floor/1st floor (inside ticket gate area), 1-9-1 Marunouchi, Chiyoda-ku, Tokyo 100-0005

Business hours


8:00 ~ 22:00 (Sundays, the last day of the consecutive holidays ~ 21:00) * It might vary depending on each branch

Fixed holiday

――――――――――――――――――
What is GRANSTA MARUNOUCHI?
GRANSTA MARUNOUCHI is located outside of the Tokyo station Marunouchi ticket gates, and is with the facilities such as shops of stocking, cosmetics and other grocery stores, restaurants, cafes and so on. It is so convenient for shopping and taking a rest while waiting for bullet train.
――――――――――――――――――
Store name

Address


JR East Tokyo Station Underground 1st floor (outside of ticket gate) 1-9-1 Marunouchi, Chiyoda-ku, Tokyo 100-0005

Business hours


10:00 ~ 22:00 (Sundays, last day of consecutive holidays ~ 21:00) * It might vary depending on each branch

Fixed holiday

――――――――――――――――――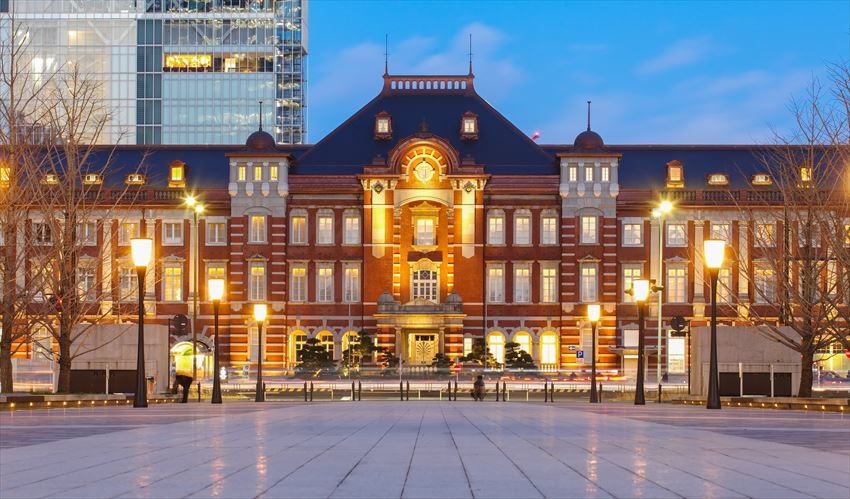 [Survey] Traveling to Japan