Highlights and Accessibility to a World Heritage Site, Ainokura Village in Japan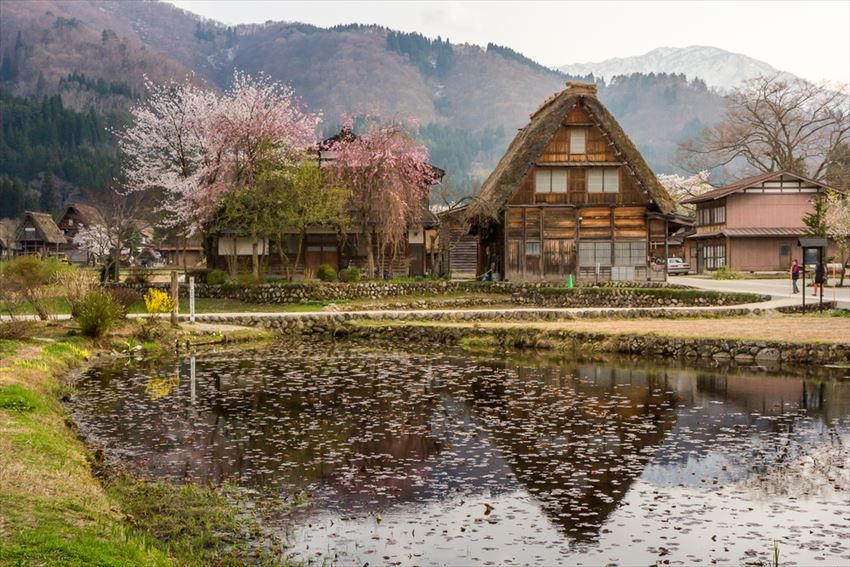 Shirakawa-go and Gokayama are gassho-style villages registered in 1995 as a UNESCO World Heritage Site. There are three registered villages in all: "Ogimachi village", "Suganuma village" and "Ainokura village".

This article will introduce highlights of Ainokura village. 
What is Ainokura Village? 
First, we will introduce about Ainokura Village. 

Ainokura Gassho-style Village Registered as a World Heritage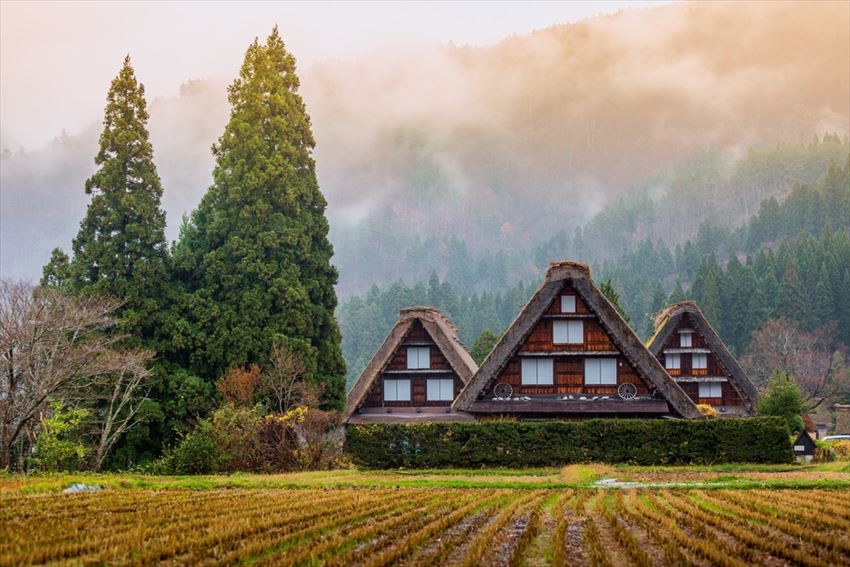 Ainokura village is a gassho-stye village registered as a world heritage site. The world heritage site is 18 hectares. 20 gassho-style houses still remain. 

Ainokura Village where Japanese Tradition Remains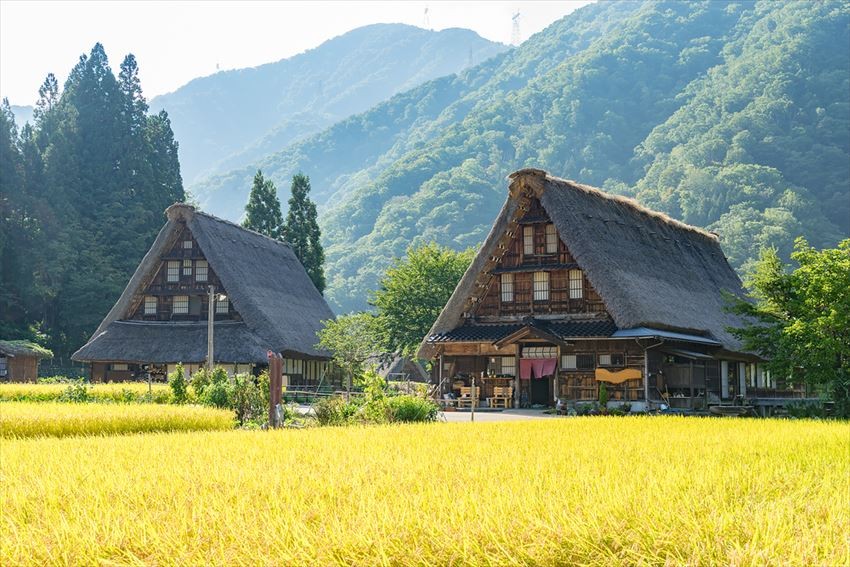 The current Ainokura village has a landscape of paddy fields. Paddy fields, traditional houses, and outstretching mountains. The fascinating village scenery is unique to Japan. 
Highlights of Ainokura Village 
What are some of the highlights of Ainokura village as opposed to Shirakawa-go's famous Ogimachi village? 

Gassho-style Buildings Slightly Different fr Shirakawa-go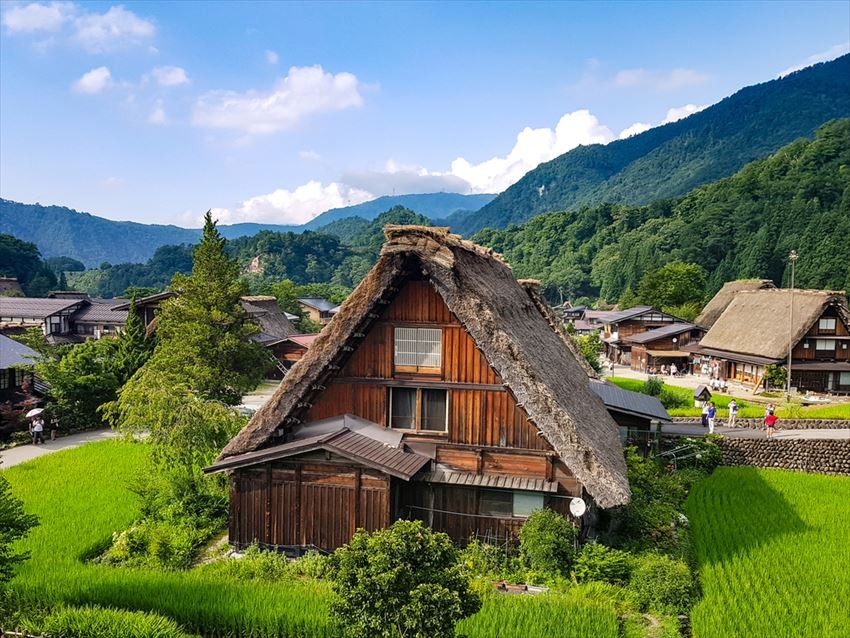 The Ainokura village gassho-style buildings are a little different from the ones in Shirakawa-go. The ones in Shirakawa-go have their entrance parallel to the roof ridge, but the ones in Ainokura village have their entrance on the gable-side facing the roof ridge. 

In addition, there are chimneys on the roofs of the ones in Ainokura village. Thanks to them, the smoke from the can go outside, but the drainage gets worse, and the thatched roof needs to be changed out more often. So, the ones in Shirakawa-go don't have chimneys.

On top of that, since there is a lot of snowfall in Ainokura village, the angle of the gassho-style is steeper.
For those interested in architecture, you can enjoy these differences. 
Natural Scenery that hasn't become a Tourist Spot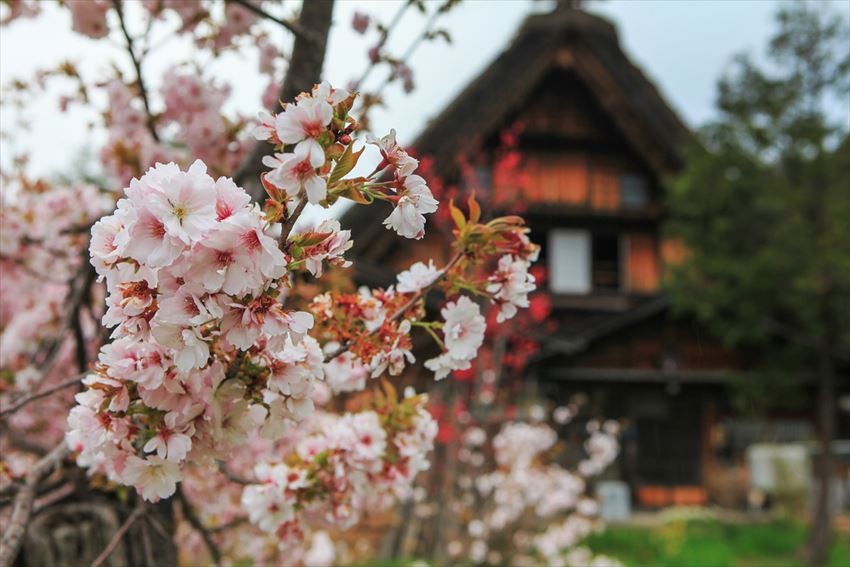 Since Ainokura village is smaller than Shirakawa-go, it has a simpler impression. As it has not become a tourist destination, if you want to see a more realistic atmosphere, Ainokura village is recommended.

There are places where you can make Japanese paper, and places where you can eat snacks such as anmitsu or Japanese jellow. If you want to sightsee slowly while leisurely looking at the scenery, visit Ainokura village. 
Accessibility from Shirakawa-go to Ainokura Village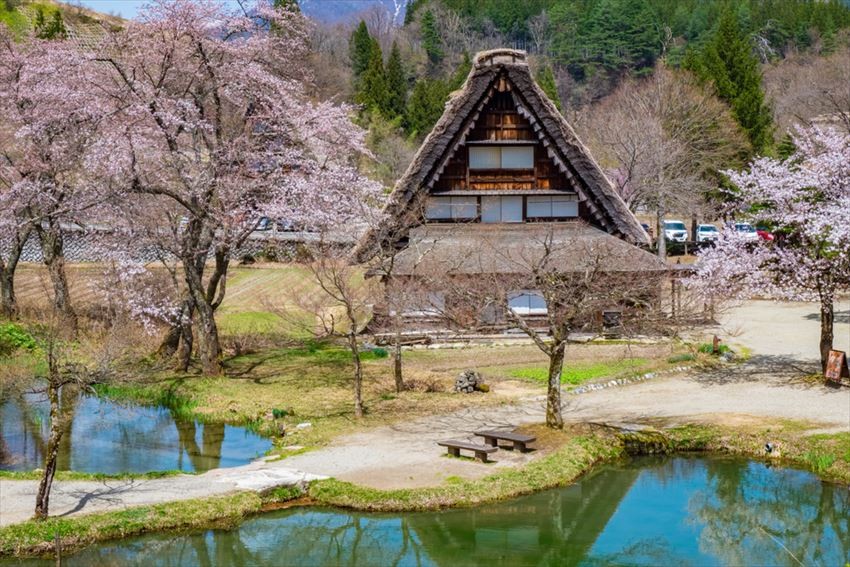 From Shirakawa-go, Ainokura village is one hour away by World Heritage Bus. The fee is 1,300 yen.

When going from Tokyo, head to Toyama Station by Shinkansen and head to Takaoka Station using the Ainokaze Toyama Train. From there, you can get to Takaoka Station by bus or train. When going by train, go to Johana station from the Johana line, then to Ainokuraguchi from the Narude Johana line. 
[Survey] Traveling to Japan
Recommend