Japanese Sticky Notes which can be found at the 100 yen shop 'Daiso'
Daiso is a popular chain store which sells everything for just 100 yen. They sell a wide range of miscellaneous products, from cosmetics and food, to stationary and accessories. With around 3,150 stores (as of October 2017) throughout Japanese prefectures, including in Tokyo and Osaka, Daiso has become a beloved destination for foreign visitors and local Japanese people alike.

We introduce you to our sticky notes which are perfect for taking notes conveniently and can be easily pasted and removed when you're finished. They also make great souvenirs or gifts for family and friends at home.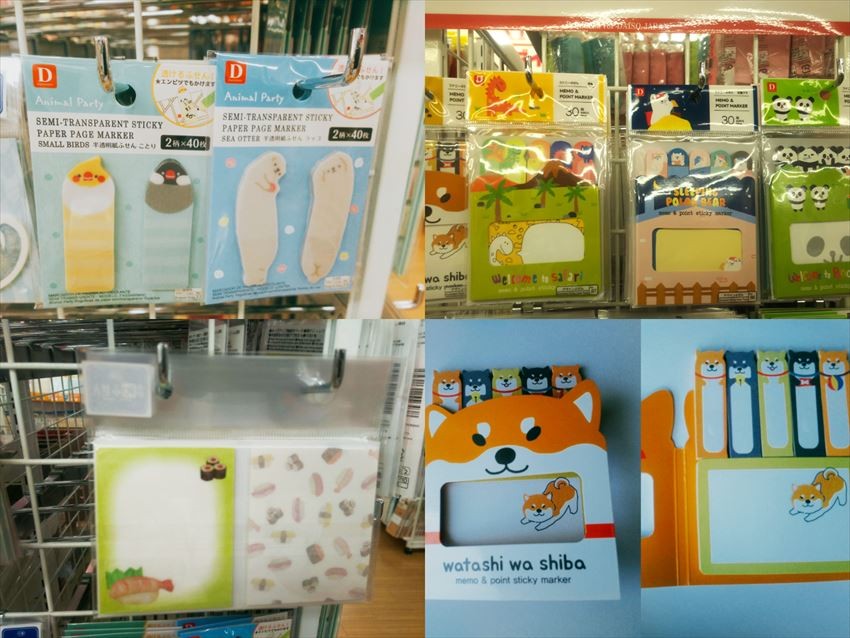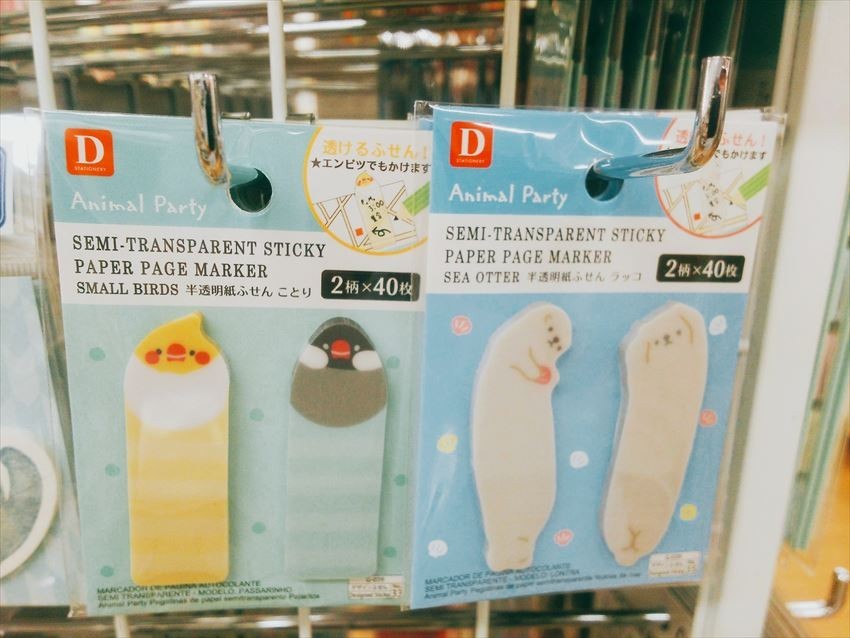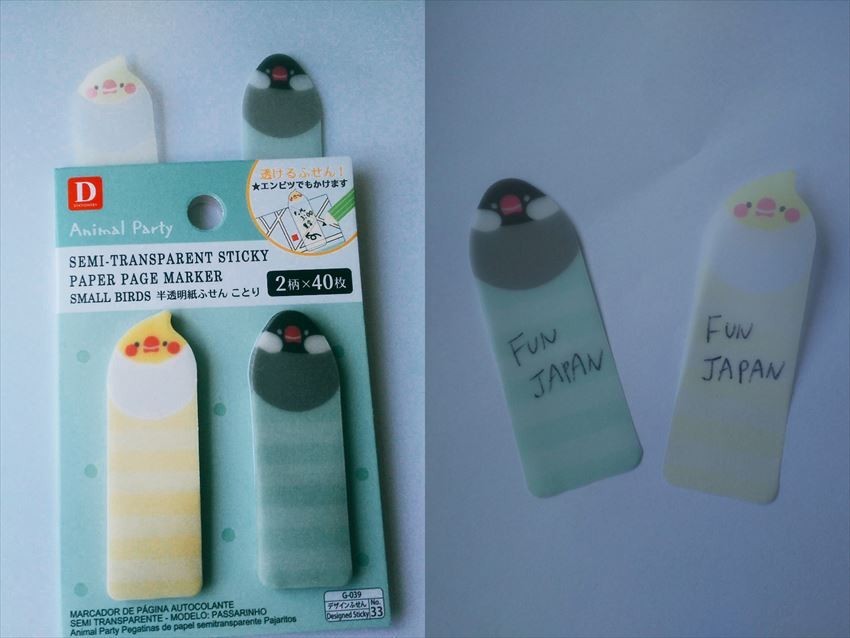 Semi-Transparent Sticky Notes with Birds and Sea Otter Characters
Try and spot the characters under the semi-transparent material! The semi-transparent material means you can easily read and write on the note without any difficulty even after it is pasted. Each pack of 40 comes with either birds or sea otters, they are so cute when pasted! The notes are also excellent for highlighting important pages in books during exam period. You can use any kind of writing stationary to write on it including pencil, ink pen and ballpoint pen.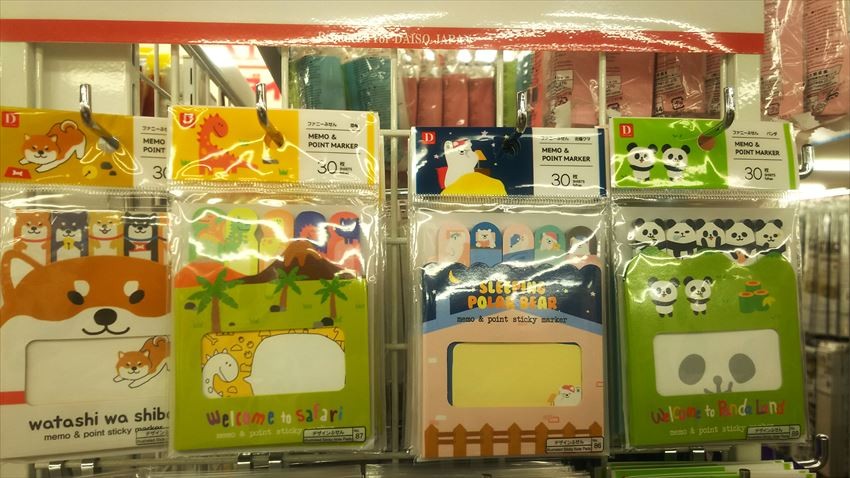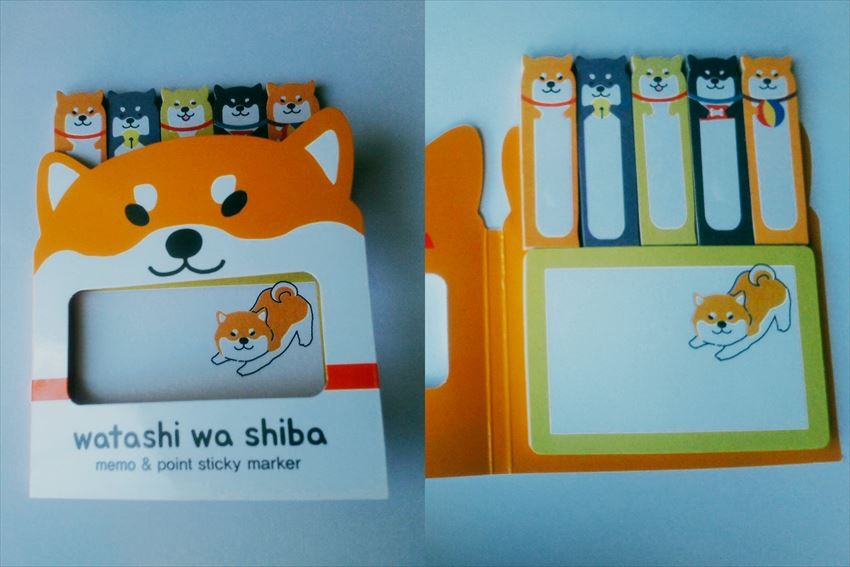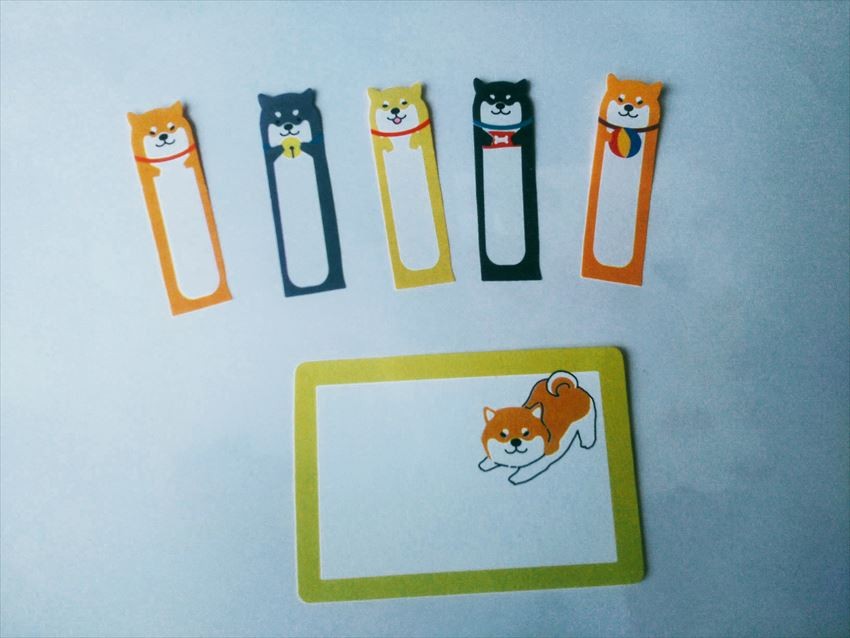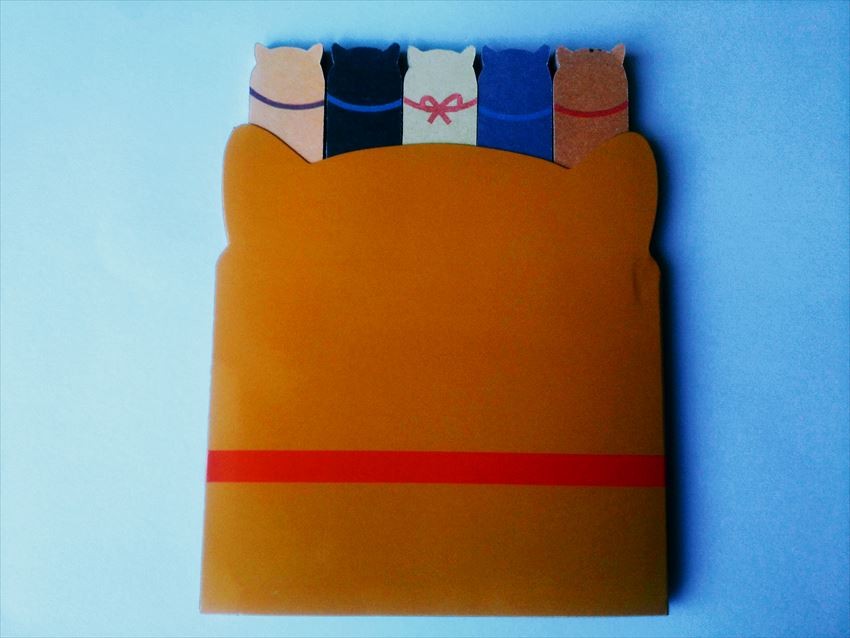 6 types of long shape sticky notes and 1 large rectangle sticky note set! "Character Sticky Notes" (with Shiba Inu(brushwood dog), Dinosaur, White Bear and Panda motif)
With five long notepads, and one large rectangle notepad, the "Character sticky note set" means you'll always be ready to write plenty of notes throughout the day. The set comes with a cover, meaning it will be protected from peeling when you put in your pencil case or bag. The characters available include dinosaurs, white bears and pandas. The most recommended is the 'Shiba Inu', admired both in Japan and increasingly overseas. The Shiba Inu has pointy ears, a curly tail and is the smallest of the Japanese dogs. Be sure to look on the back side of the cute sticky note where you can spot a different neck collar colour for each sticky note.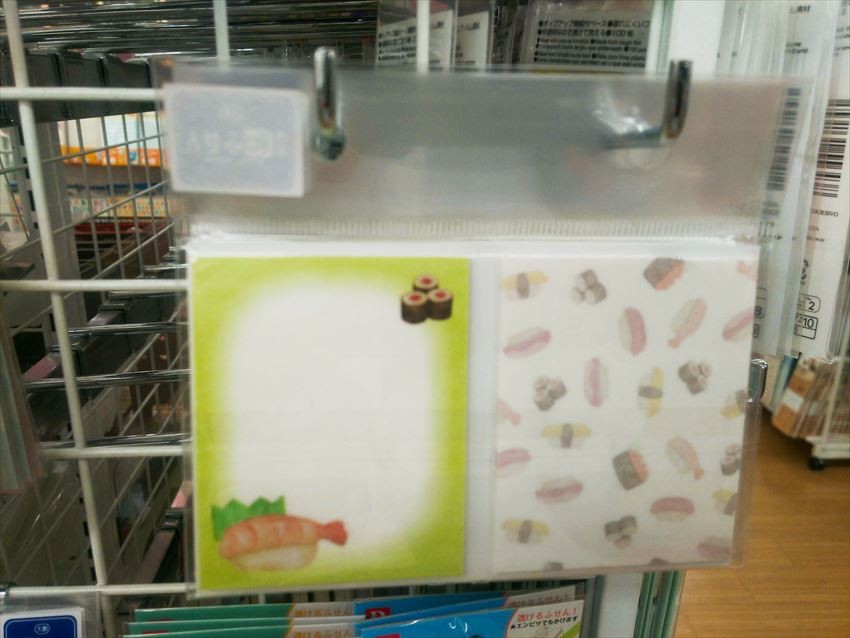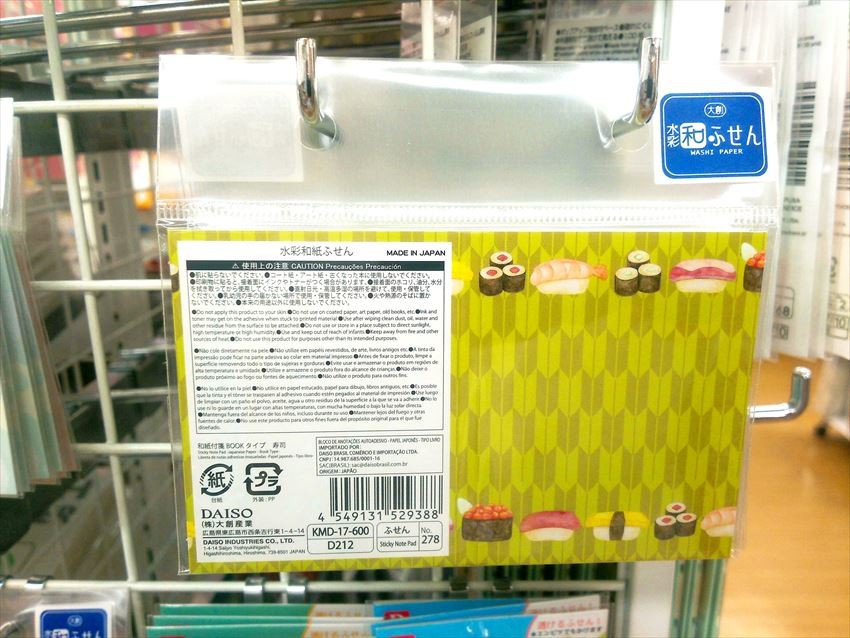 "Watercolor Japanese Sticky Notes" sushi drawings on a Japanese paper using watercolor paint.
These Japanese style sticky notes have watercolour painted sushi images on them. Each set has two fun designs, one with various sushi like tuna ,Ikura, shrimp and egg, and the other with rolled sushi in the top right corner and shrimp sushi in the bottom left corner. Each kind has 15 pages. This makes a great, practical gift for your friends who love sushi!
[Survey] Traveling to Japan