The rare off-road minivan in the world, Mitsubishi Motor "DELICA" debut 50 years anniversary. What is the charm of this model?
"Minivan" which has a wide car interior and can accommodate 6 to 8 people, is a very popular vehicle in Japan. The only known among minivans is the Mitsubishi (DELICA) series, known for having a full-fledged off-road driving function. The first model was released in 1968 since it will be 50 years of its debut this year; Mitsubishi Motors has launched the 50th-anniversary commemoration event. So, what kind of car is DELICA?
First generation (1968 ~)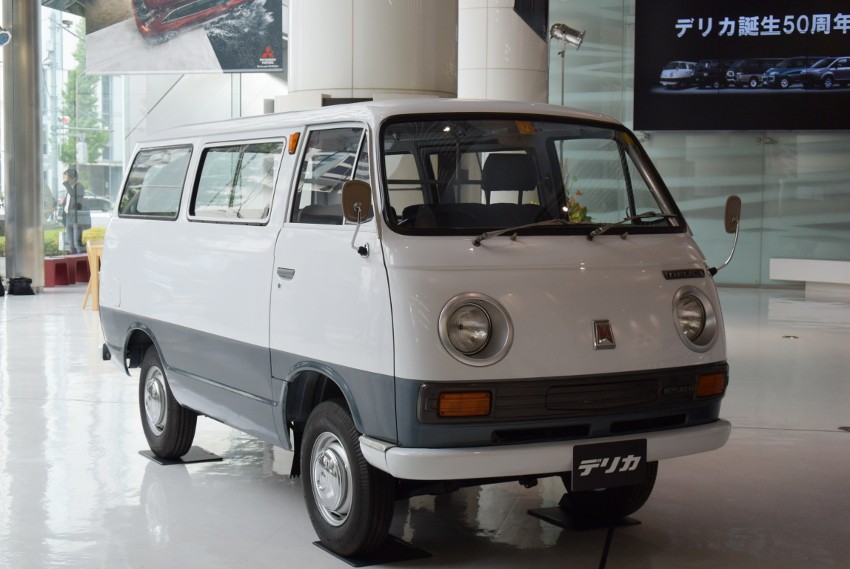 The first model of Delica was first debuted as a truck that carries 3 crew members and 600 kg of cargo. Soon after that, a "light van" of a box-shaped body and a "coach" of a three-row seat for 9 people were added. From the late 1960's to the 1970's, Japan was in the period of high economic growth. As the standard of living rises, a habit of enjoying leisure was born. Mitsubishi quickly took note of the move and added "Delica Camping Van" with a pop-up type tent spaces on the ceiling in 1972. This is one of the oldest models among Japanese car leisure.
Second generation (1979- )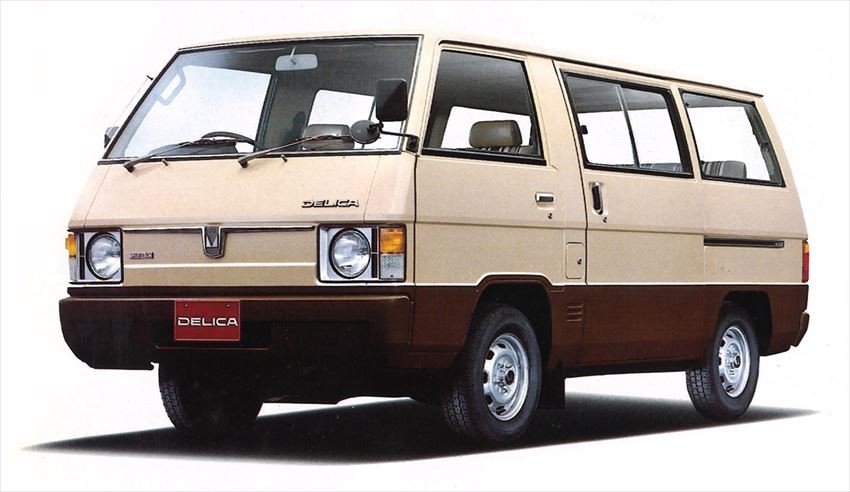 There was a very important change in the 2nd generation 'Delica Star Wagon' which debuted after 11 years from the first generation. As a box-type minivan, it is the first Japanese car to be adopted with a full-scale 4WD system, and it became an image of adventure model. It is not just a four-wheel drive. It has a large minimum ground clearance compared to the off-road SUV and has the ability to run without damaging the floor even at rocky grounds. The cockpit was also equipped with equipment for adventure drives such as inclinometer and altimeter.

Third generation (1986 ~)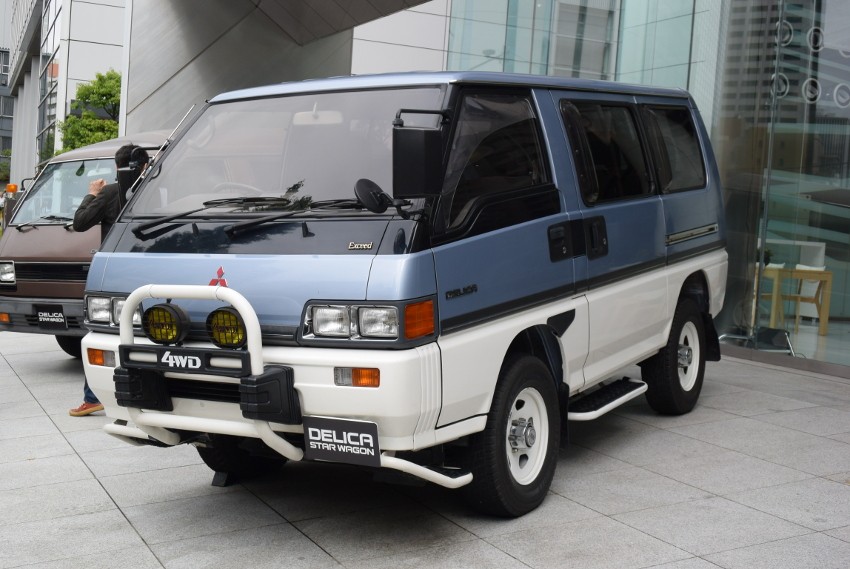 The third generation "Delica star wagon" has transformed into a model with a more sophisticated appearance while inheriting the concept of the second generation off-road minivan. The 4WD model was equipped with a heavy-duty guard bar on the front and had enough performance to make a steep off-road trail just by changing the tire for off-road use. An optional round fog lamp can be installed in the guard bar, and its appearance has become very popular among off-road enthusiasts.
Fourth Generation (1994 ~)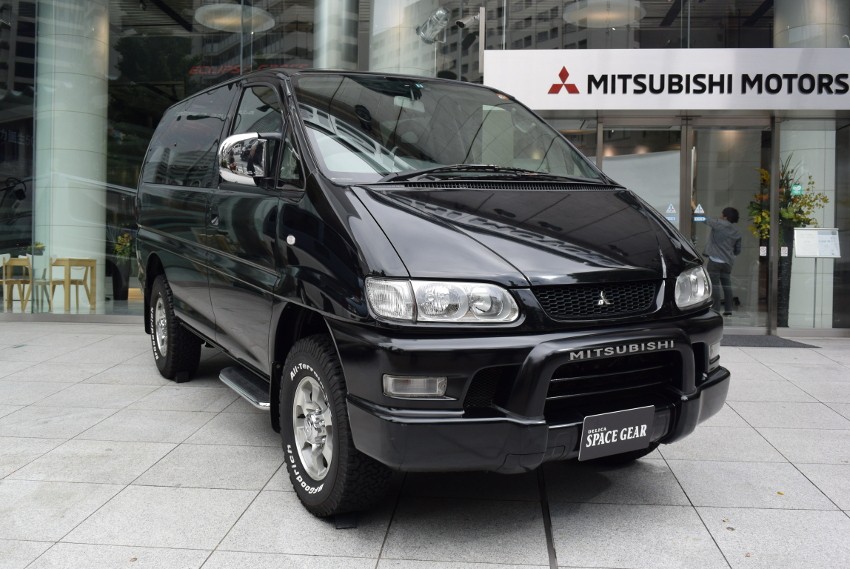 The 4th generation "Delica Space Gear" has become a high-class off-road minivan that shares many parts with a large SUV "Pajero", and is the highest off-road performance among Mitsubishi Motors. The 4WD system evolved from the 3rd generation part-time formula to the electronically controlled full-time type. Delica Space Gear places importance on not only off-road performance but also power performance on a paved road, and it is equipped with a 3-liter V-type 6-cylinder gasoline engine and a turbo diesel engine with a displacement of 2.8 liters; it was also first in term of speed.
Fifth Generation (2007 - )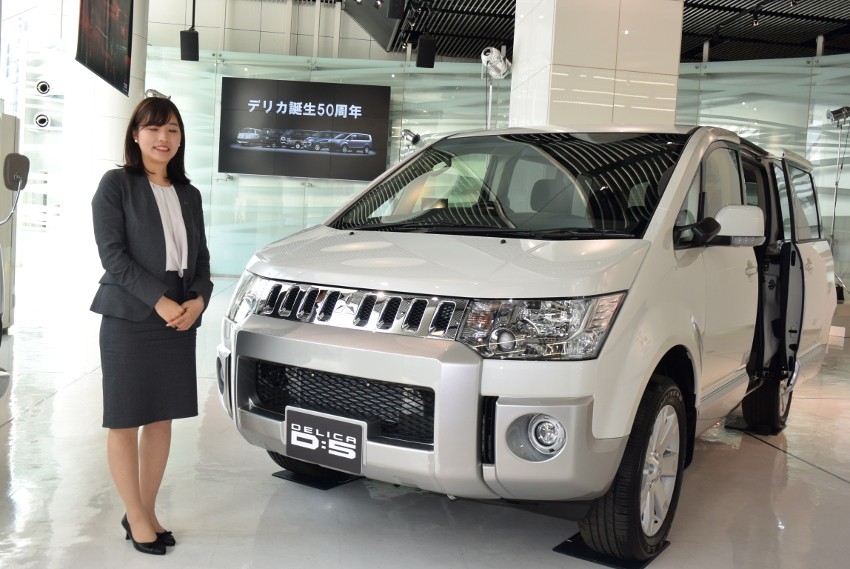 In 2007, "Delica D5" which is currently on sale was debuted. It features lightweight but a very high strength body which applies Mitsubishi Heavy Industries' aircraft manufacturing technology, a group company that joint development with Daimler AG in Germany. With that technology, while having high off-road performance, the ride comfort was very smooth, and the car was finished with excellent stability. Even today in debut for the 12th year, the performance is first grade and they are getting enthusiastic support from leisure-oriented customers.
Delica D5 is an expensive luxury car with more than 4 million yen so it is hardly sold in Asia. However, there is a good possibility that full-scale sales will begin when Asian countries achieve further economic growth and better purchasing power. What do you think of Delica series which can fit 8 people comfortably, an off-road minivan that can travel in mountainous areas and deserts?
[Survey] Traveling to Japan