Guide to Riding Taxis in Japan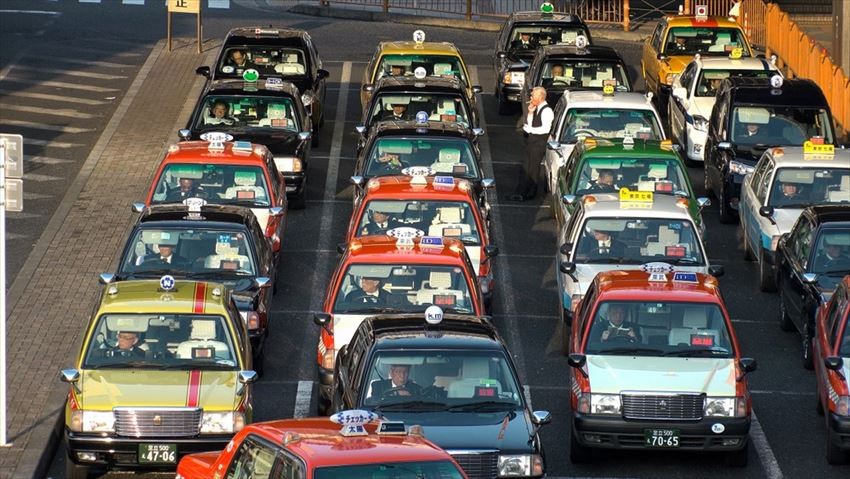 Japan's train system is remarkably convenient and can take you around the city quickly and easily. However sometimes if you need to get from point A to point B, the train may not take you there directly. Other times you may want to travel at a time when the trains aren't running.
What to do? Catch a taxi, of course! 
You may wonder if you can trust Japanese taxis. Sometimes when you travel, you encounter unfair taxi drivers that charge you extra just because you're not a local.
The good news is that Japanese taxis aren't known for overcharging or ripping off their customers. You can hail a taxi without worry because drivers will charge you fairly no matter who you are. The way fares are calculated is explained later in this article.
How to catch a taxi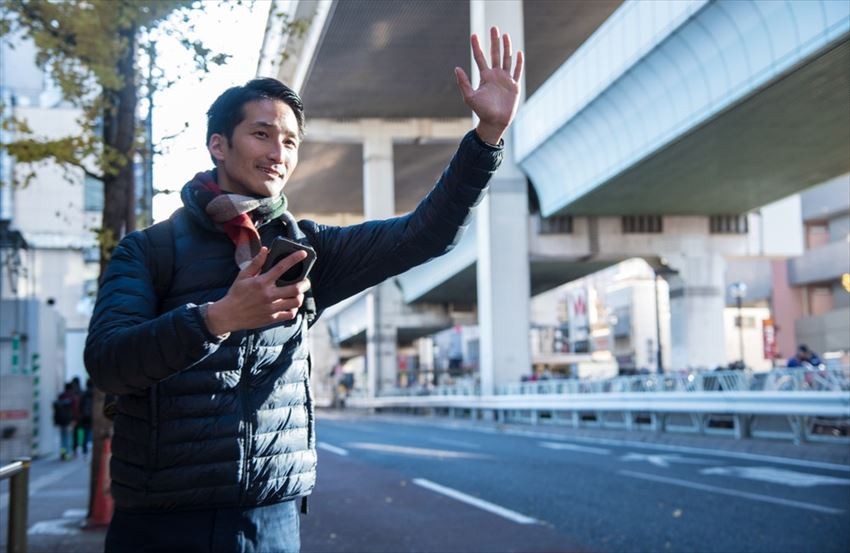 Most Japanese taxis are clearly marked with the word "TAXI" and can be hailed from anywhere in Japan. All you have to do is stand by the curb and raise your hand.
You can also grab a taxi from a taxi stand, which is a designated area for taxis to pick up passengers. The taxi stand will be clearly marked and will usually have a line of taxis already waiting for you. Simply go to the front and take the first one.
Be aware that some areas, like Ginza, don't allow cabs to pick up passengers along the street. In these areas, you'll have to pick up a taxi at the taxi stand.
Starting your ride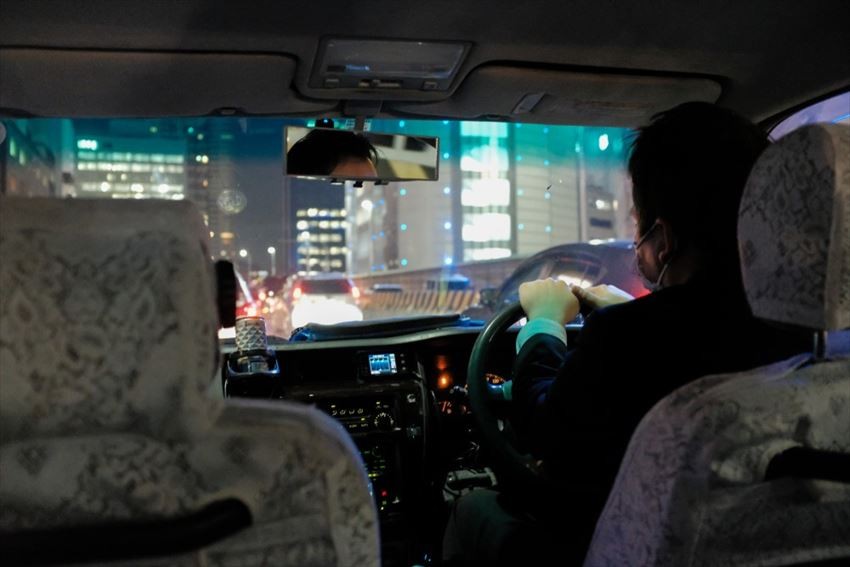 Once you've hailed the taxi, don't be surprised when the door springs open in front of you. Japanese taxi doors are controlled by the driver and will be opened and closed automatically. Don't reach down to open it yourself or you may get hurt by the swinging door.
If you have big luggage with you, the driver will offer to open the trunk and put your bags inside. Since Japan isn't a tipping country, you don't need to pay any tip for this.
If you're planning to pay by credit card, let your driver know before you start the ride. Some don't accept credit cards and you don't want to find out after it's too late.
Clearly tell the driver where you want to go. If you don't speak Japanese, it should be enough to tell him or her the name of the place. If he isn't sure how to get there, he may ask you to show him the map or address. Many taxi drivers will use a GPS to find the destination.
How taxi fares are calculated
You can see the current price of your trip on the little meter at the front of the car. Every taxi fare is calculated from a base price. As of 2018, the base price in Tokyo is 430 yen. After the first kilometer, the price goes up by 80 yen every 237 meters.
Each city may use different price or calculation, but all follow a systematic method like Japan. This is how you know you won't be unfairly charged for a ride.
There are additional fees that you may have to pay. For instance, you are responsible to pay for any highway tolls along your route. You may also need to pay an extra fee if you're riding the taxi late at night. In Tokyo, you can pay up to 30% extra for late-night rides.
Paying the bill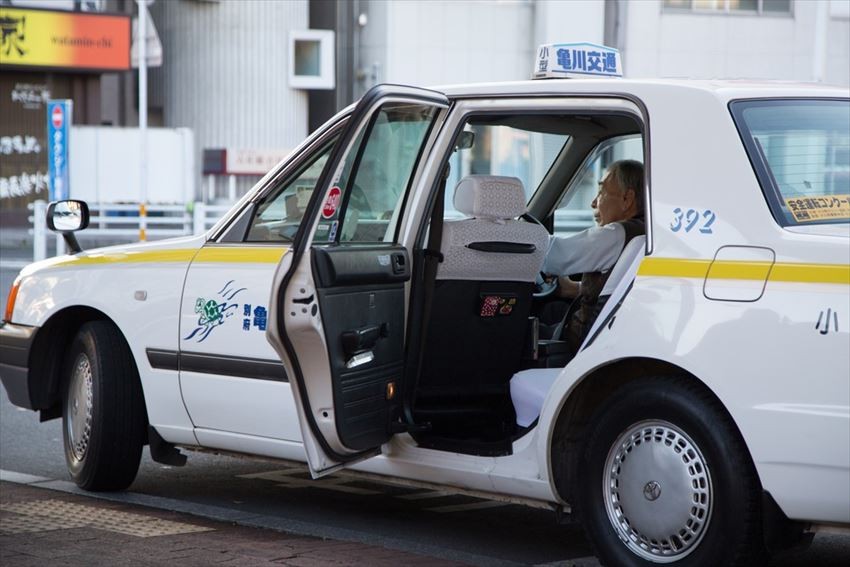 Once you arrive at your destination, your driver will tell you the fare and hand you a small tray. You can pay with cash, and in many taxis, credit card. (Hopefully, you've asked your driver at the beginning of the ride about this.) Put your cash or credit card onto the tray and wait for your change and receipt.
After that, you're free to go. Make sure you don't forget any of your belongings when you leave, especially if you have luggage in the trunk. The driver will usually open the trunk and remove your bags for you, but it's up to you if they forget. And don't worry about shutting the door, as it will shut automatically.
So here it is, a simple guide on how to ride a taxi here in Japan. Let us know if this helps and if there are any other transportation-related topics you would like us to cover in the future! Until next time!
[Survey] Traveling to Japan