Have You Met the Delivery Robot of Prince Hotel in Tokyo?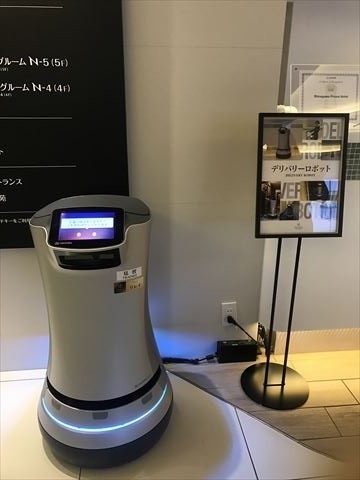 Since 2017, Shinagawa Prince Hotel N Tower adopted the delivery robot "Relay". The robot with cute motion and sound. It will bring towels, toothbrushes or any other amenities to the guest room whenever the guests order from the guest room thru the reception.
The Smart "Relay"
With the help of sensors and cameras, it can avoid people and obstacles when moving from one place to another. And by the help of wireless communication, it can get in and get off the elevator without any help!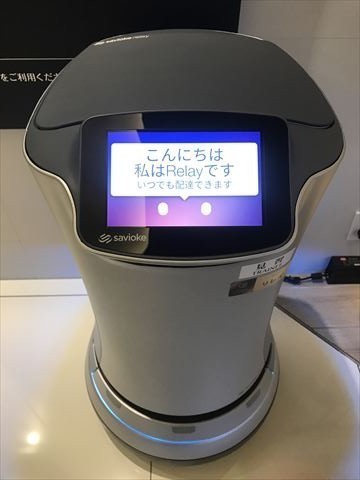 Relay, the cute-size delivery robot, is 92 cm tall
There is a storage space of 26 cm × 22 cm, depth 37 cm and weight 4.5 kg. The lid will be opened automatically when needed.
So, how does Relay act?
Staff in the lobby put the parcel into the storage space in Relay.
Relay departs from lobby, heading to the room by itself, using elevator too!
Relay moves avoiding obstacles and people.
Relay calls the phone in the room, to notify the arrival of the parcel. The guest will take out the parcel.
Relays will return to the lobby and standby for the next mission while auto charging itself.
Let's take a look at some of the movement of this cute thing!
Movie① Move from the charging spot to the front desk
Movie② The hotel staff puts the requested item into Relay. It moves toward the elevator.
Movie③ Relay moves near to the elevator. With wireless communication, it "calls" the elevator and get on the elevator by itself.
Movie④Upon arrival at the customer's floor, it passes through the corridor to the guest room. Relay rings the telephone in the guest room. 
When the door opened the lid opens automatically. The lid will be closed after the baggage has been taken. Relay then ask the guest to evaluate its service using 5 stars. If the service is rated with the best score, Relay will be so happy and shake the body to the left and right with a lovely sound.

What did you think?  Do you want to see Relay? For your next stay in Tokyo, please come to Shinagawa Prince Hotel N Tower!
[Survey] Traveling to Japan