【Recommended Hotels in Kyoto】3 Unique Hotels that Blend Modern Convenience with Traditional Kyoto Style!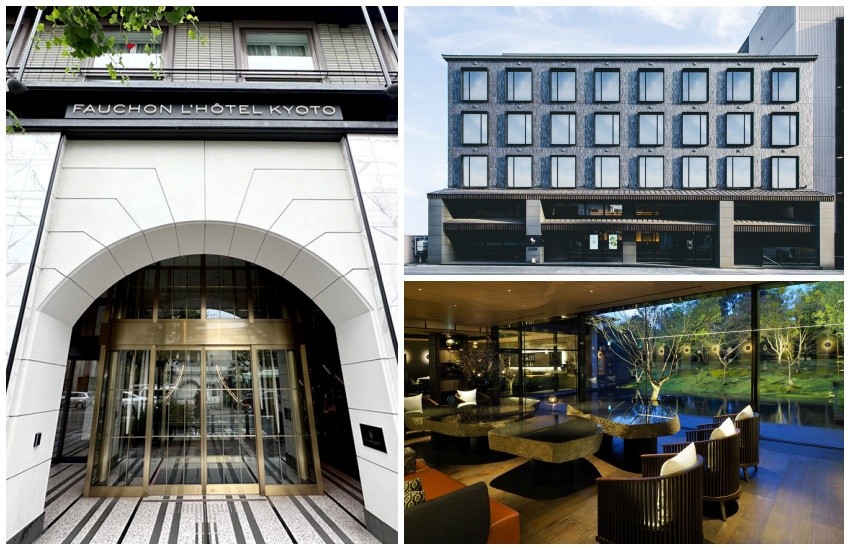 Now that international travel to Japan has resumed, tourists are flooding to the old capital of Japan, Kyoto, to view some quintessential Japanese sights. With a huge variety of different hotel options available in this picturesque city, it can be hard to know where to stay, but these three Kyoto hotels are steadily gaining in popularity for their unique style and high-quality service, so why not check them out?
In this article, we introduce three up-and-coming hotels: Garrya Nijo Castle Kyoto, FAUCHON HOTEL KYOTO, and Dhawa Yura Kyoto.

Garrya Nijo Castle Kyoto: The perfect combination of modern luxury and Japanese tradition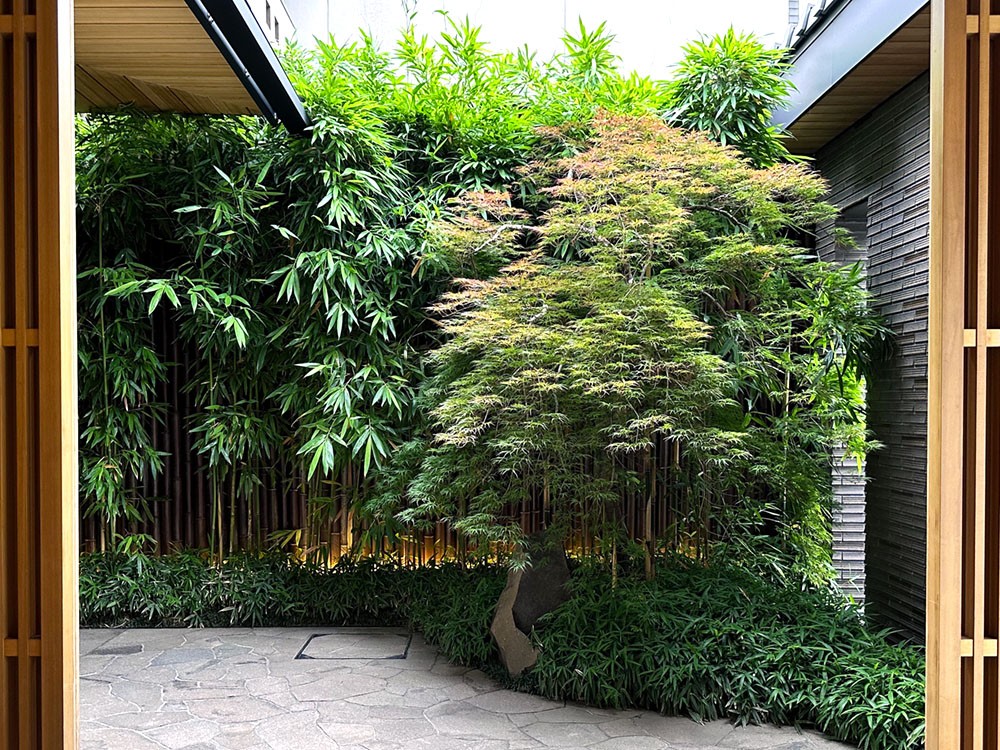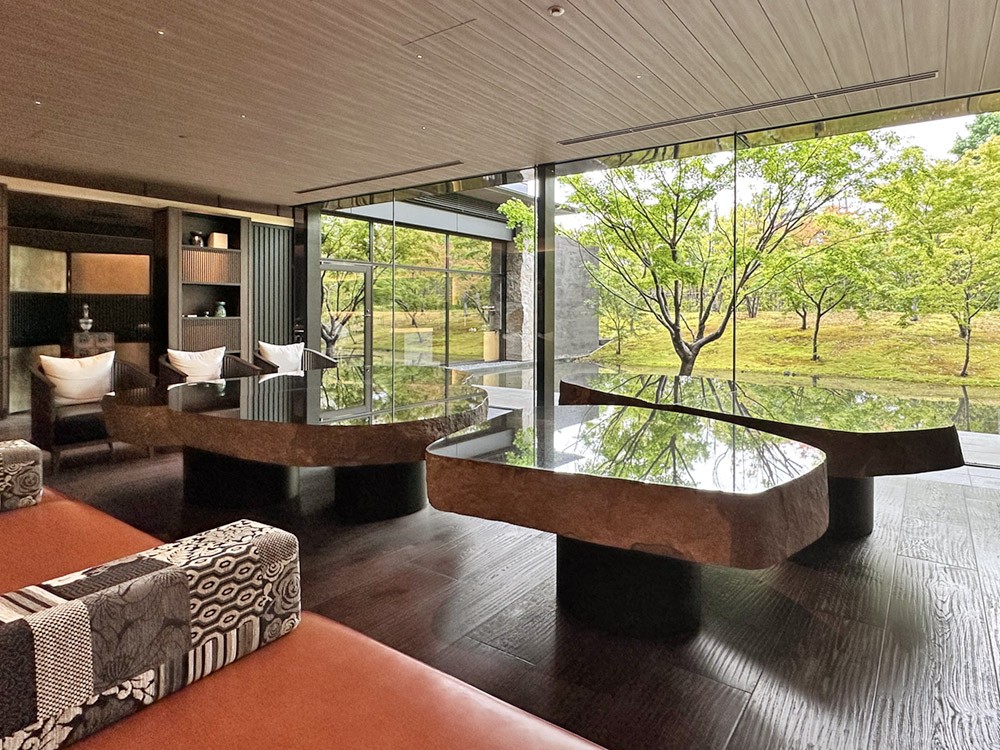 Just across from World Heritage Site Nijo Castle, hidden amongst a bamboo forest, lies Garrya Nijo Castle Kyoto Hotel. After walking through the serene bamboo grove entrance, a beautiful lobby and spacious Japanese garden spread out before guests.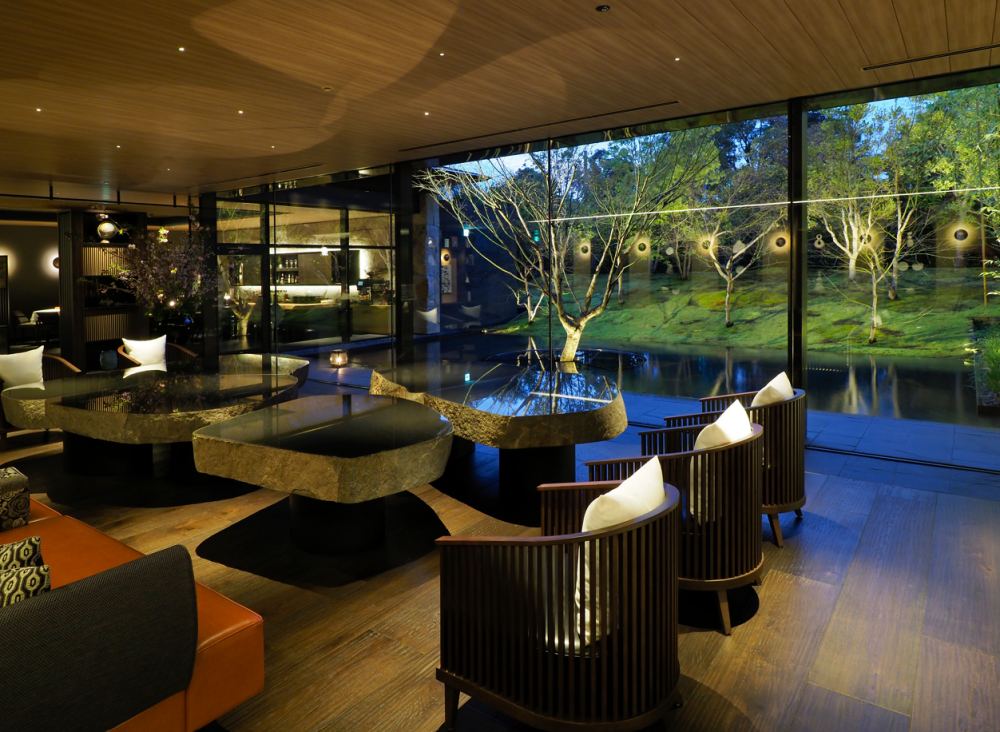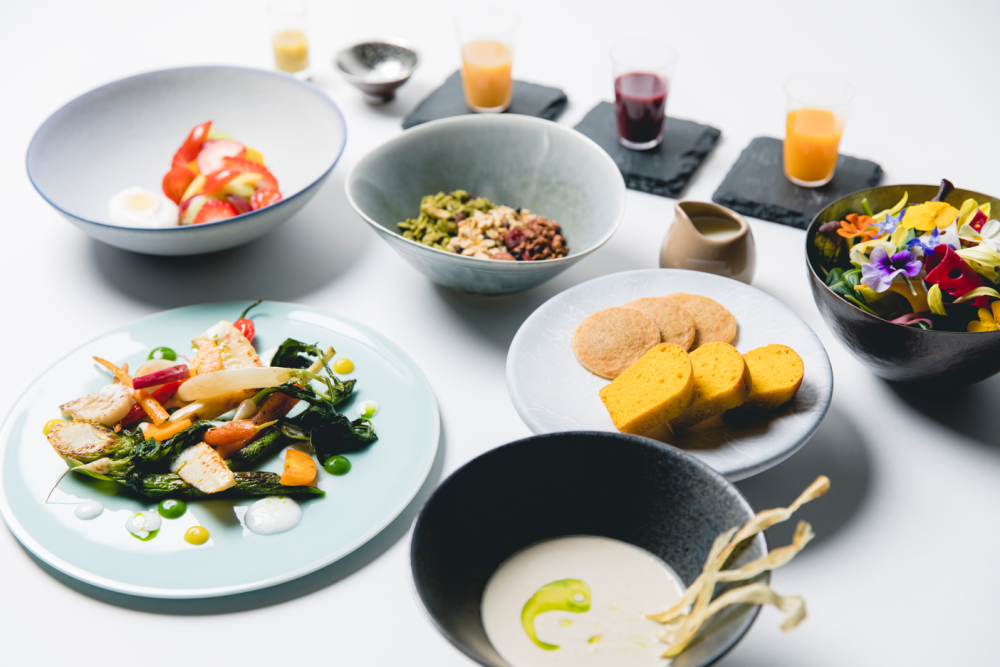 This hotel is renowned for its exceptional merging of traditional Japanese elements with modern luxury. With outstanding personalized service, elegant and refined guest rooms, and healthy cuisine using local Kyoto ingredients, Garrya Nijo Castle Kyoto is one of the most acclaimed new hotels in Kyoto.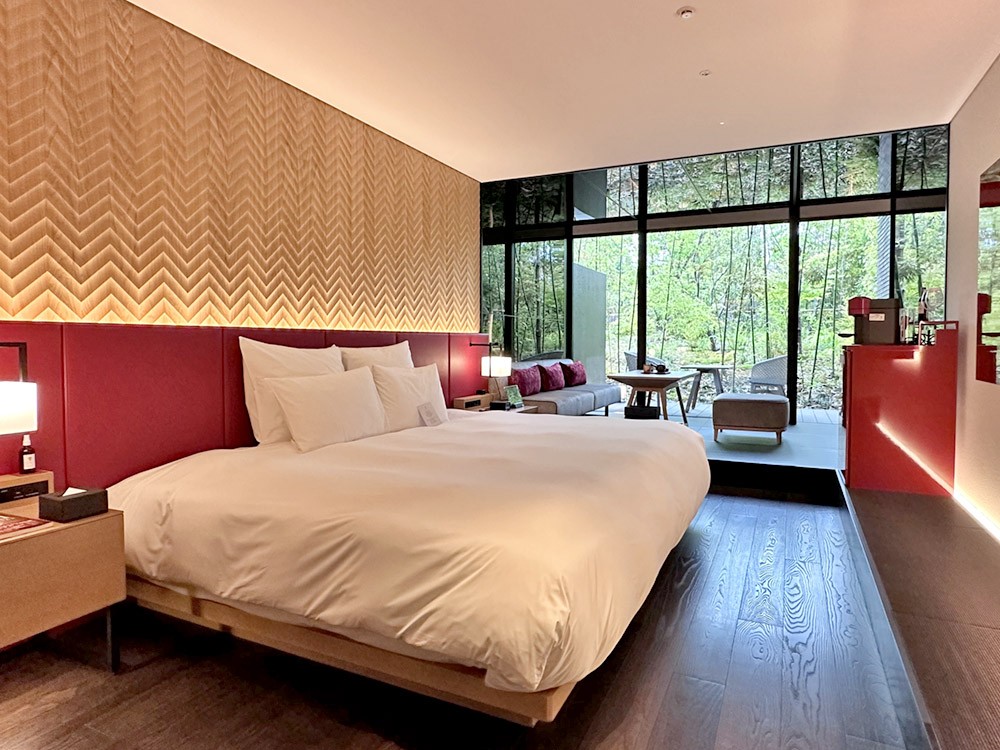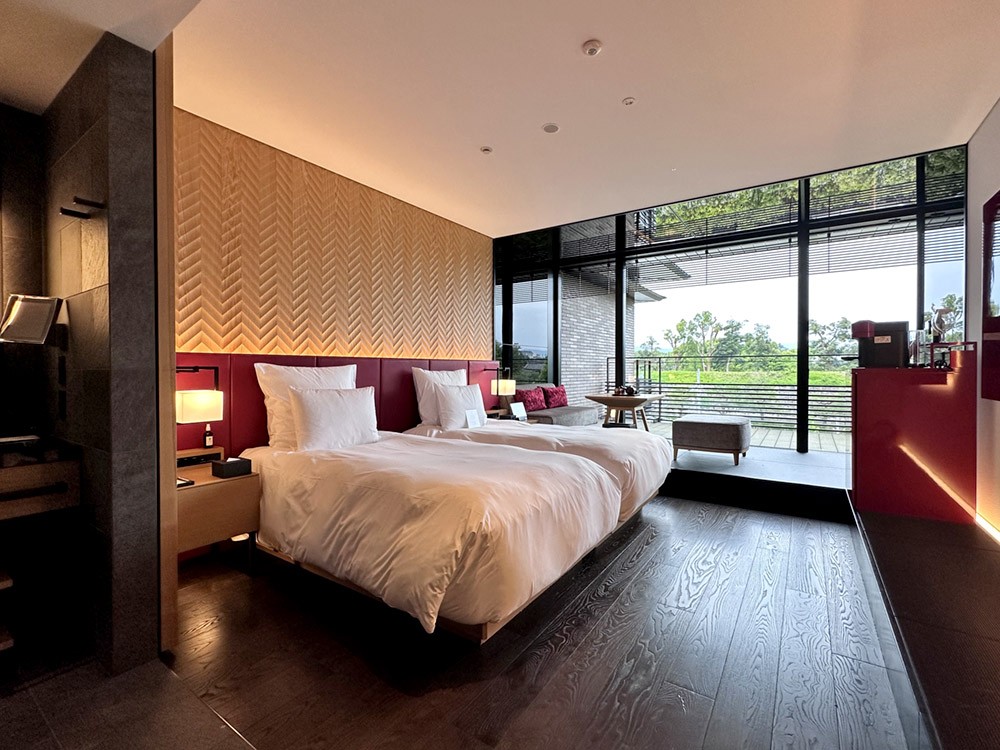 With only 25 exclusive guest rooms, Garrya Nijo Castle Kyoto boasts an elegant, simple interior that utilizes traditional Japanese craftsmanship. Red, black, and natural wood make up rooms' base colors, evoking a rich and luxurious feel.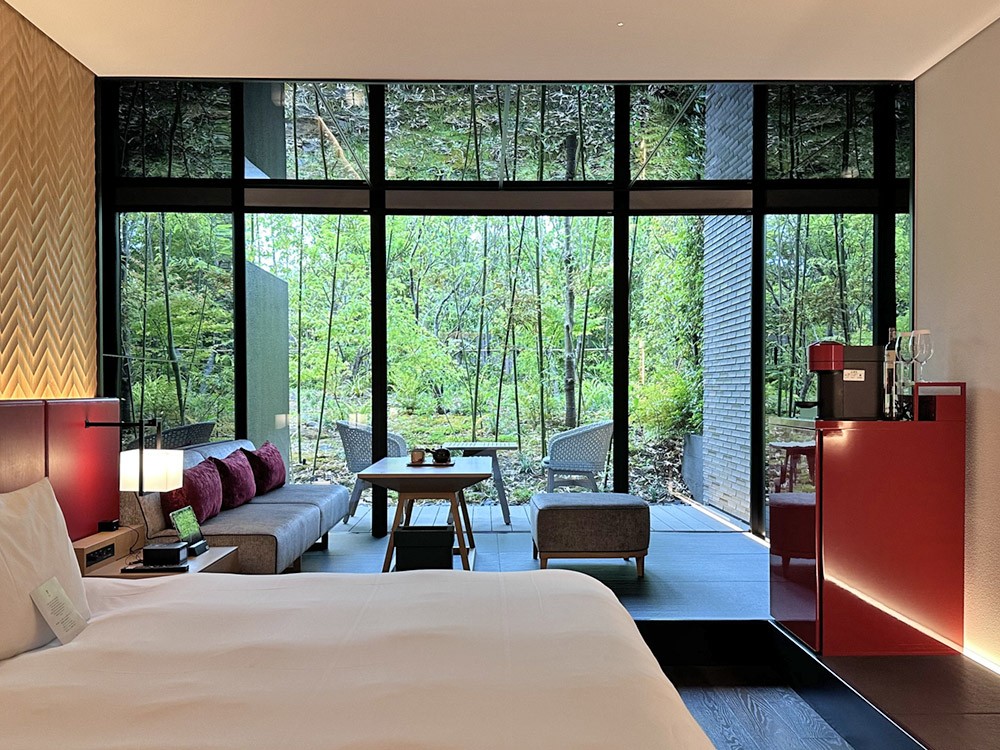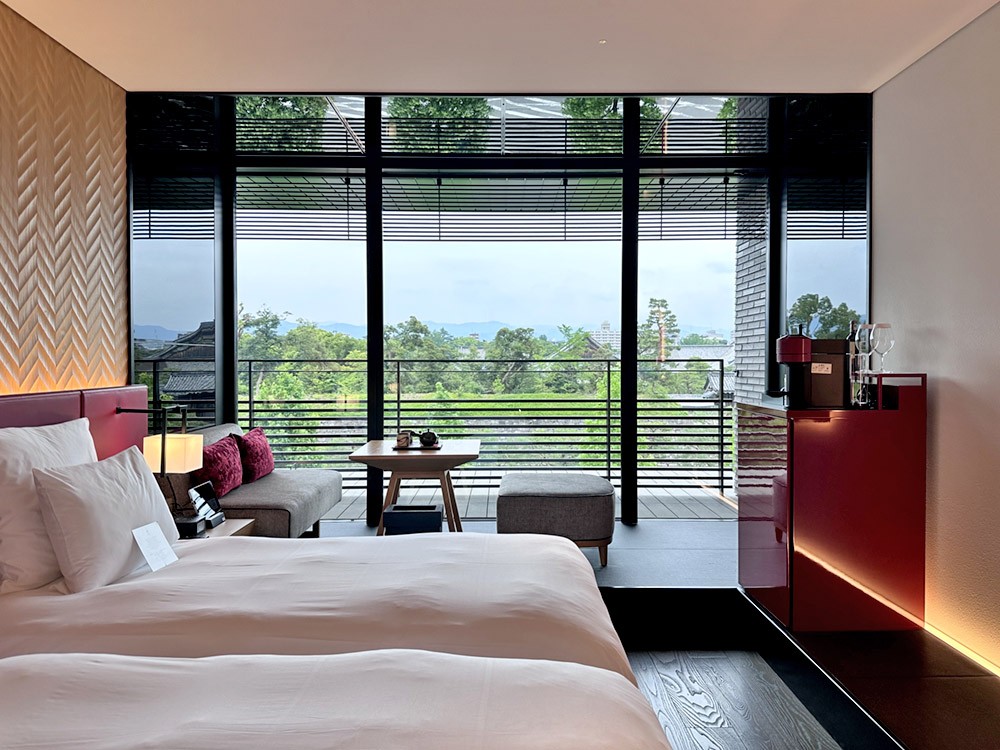 Panoramic windows bring in vivid light and natural color. Depending on the floor, guests can enjoy picturesque views of the seasonal Japanese garden or national treasure Ninomaru-Goten Palace from the window-side tatami mats.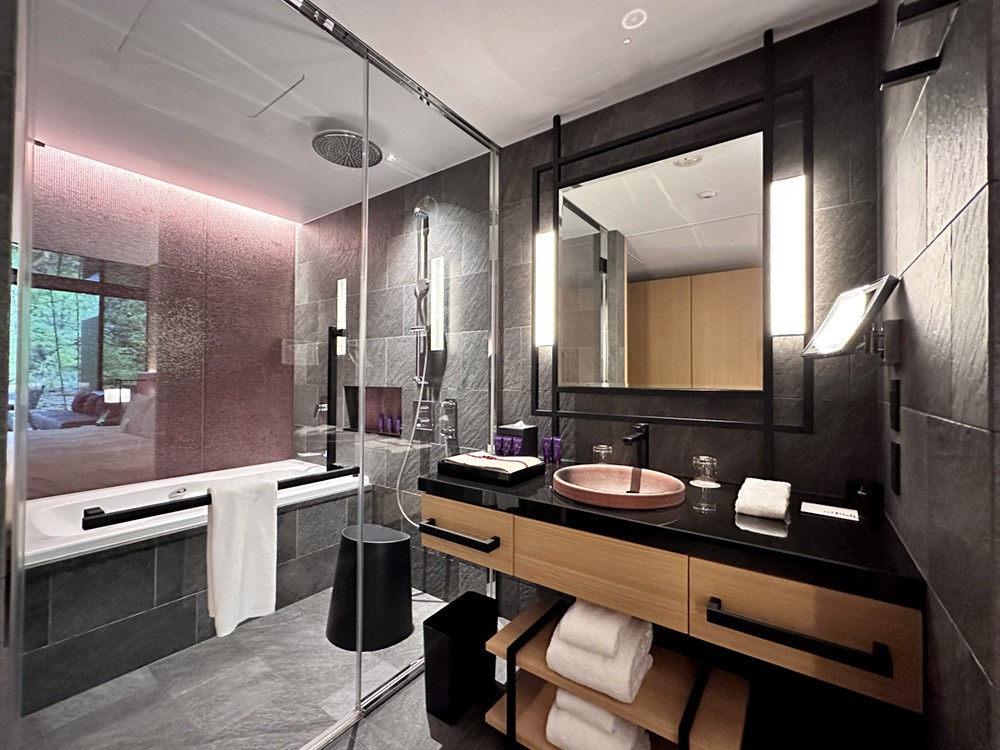 Rooms are equipped with free Wi-Fi, LCD TVs, and tablets. The spacious bathrooms are well stocked with bath amenities to provide guests with the ultimate luxury lodging experience.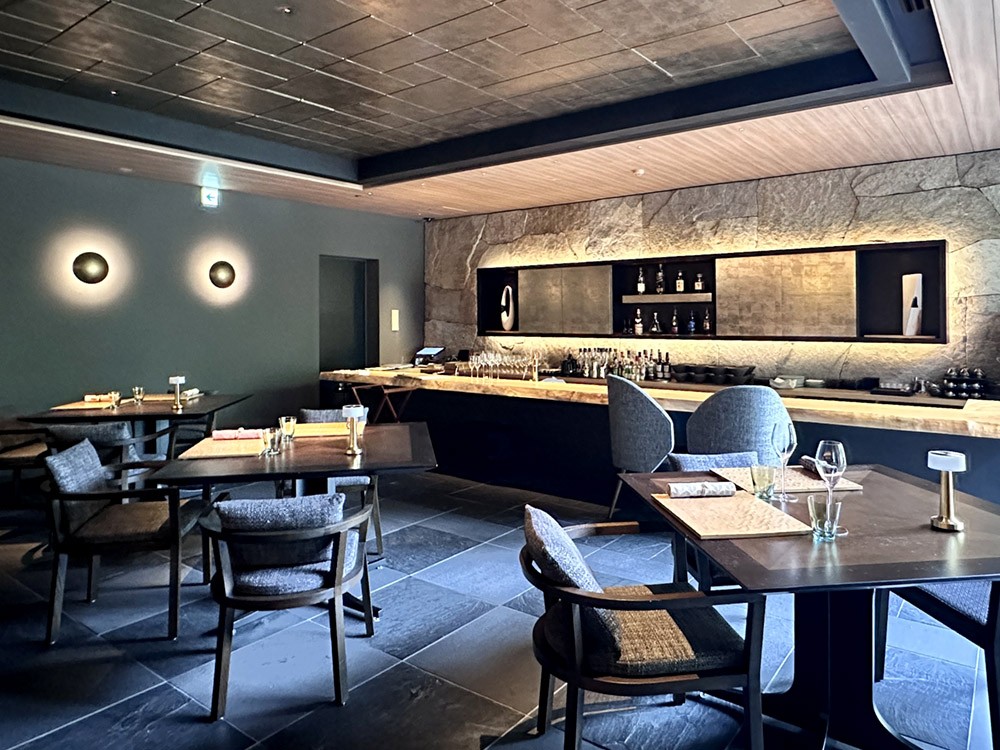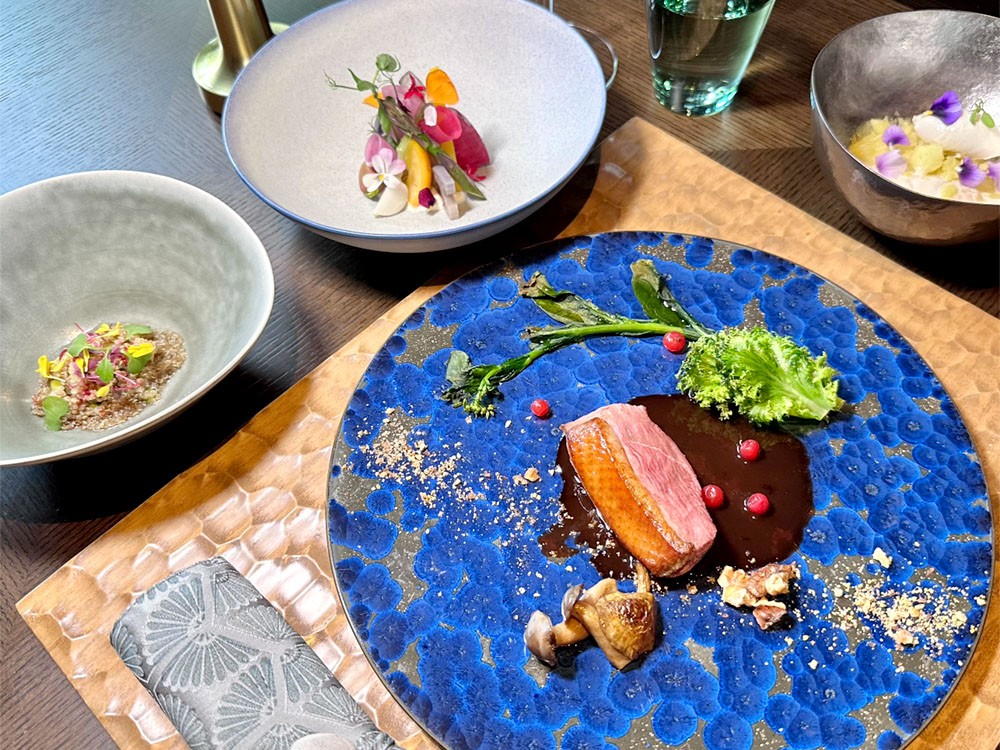 On the first floor, the restaurant 'Singular' offers a sophisticated dining experience with a focus on wellness. It is here that gourmet chefs serve innovative and healthful dishes that combine traditional French culinary techniques with the finest Japanese ingredients.
All the dishes are gourmet works of art, utilizing fresh and healthy local ingredients from Kyoto, such as Tanba chicken, Mogami duck, and Chishiro tofu.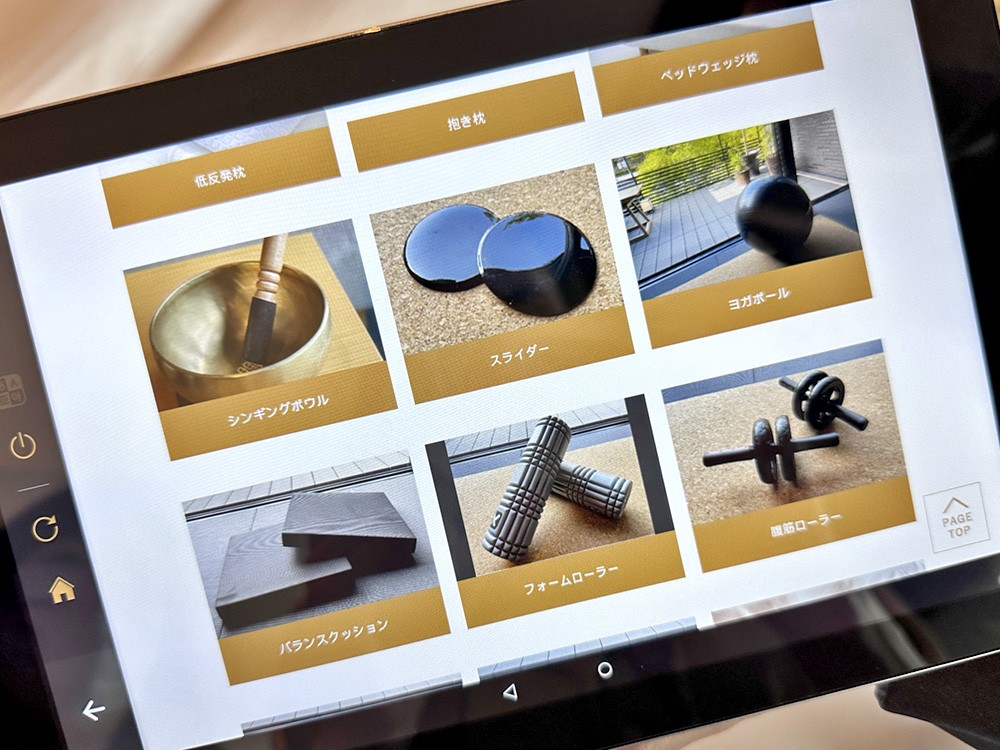 Garrya Nijo Castle Kyoto also supports guests' wider wellness journeys with optional wellbeing services such as yoga and fitness equipment rentals for a relaxing and healthy stay.
The hotel is conveniently located near Nijo Castle, Mikane-jinja Shrine, and the Sanjo shopping district, with easy access by subway to the Keage Incline, Nanzen-ji Temple, Nishiki Market, and even Arashiyama.
Garrya Nijo Castle Kyoto

FAUCHON HOTEL KYOTO: A romantic fusion of elegant French and classic Japanese Kyoto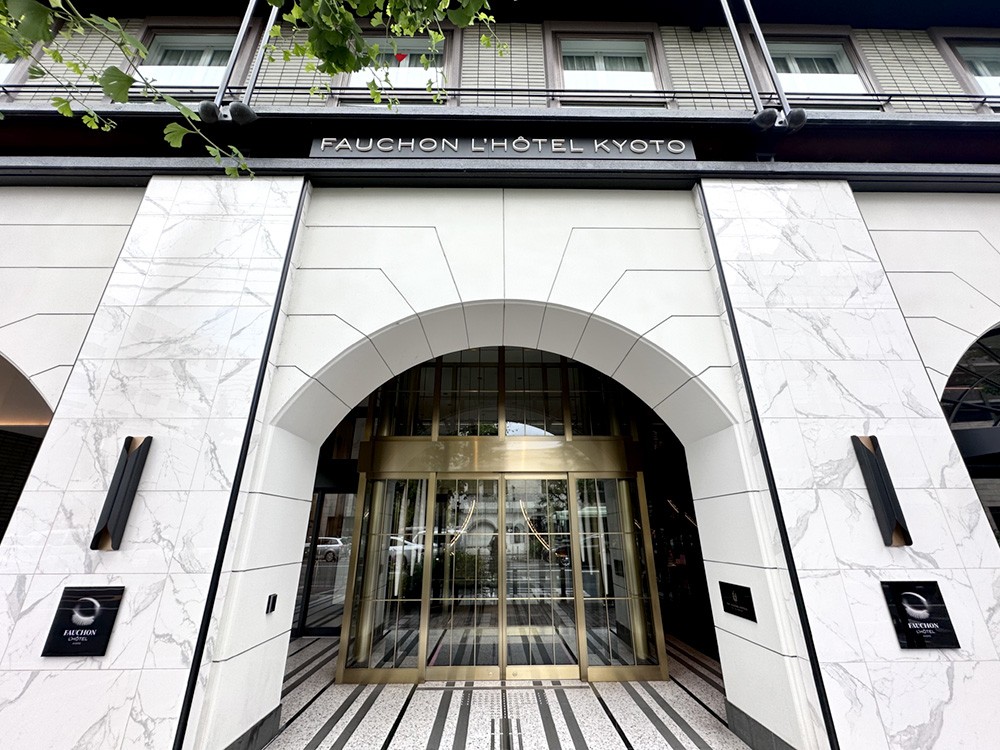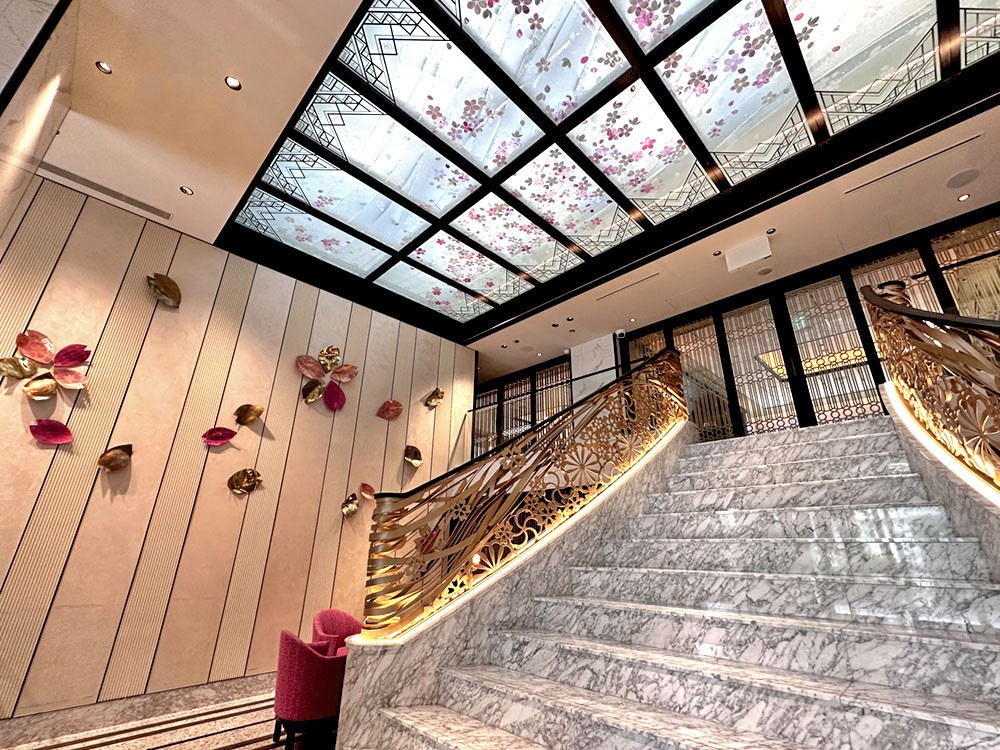 Opened in March 2021, the FAUCHON HOTEL KYOTO is a romantic French-style hotel that blends French luxury architecture with Kyoto's traditional culture.
The high-ceilinged lobby and marble staircase are inspired by Kyoto's cherry blossoms and shoji screens, creating a Japanese mood while simultaneously incorporating sophisticated French design elements.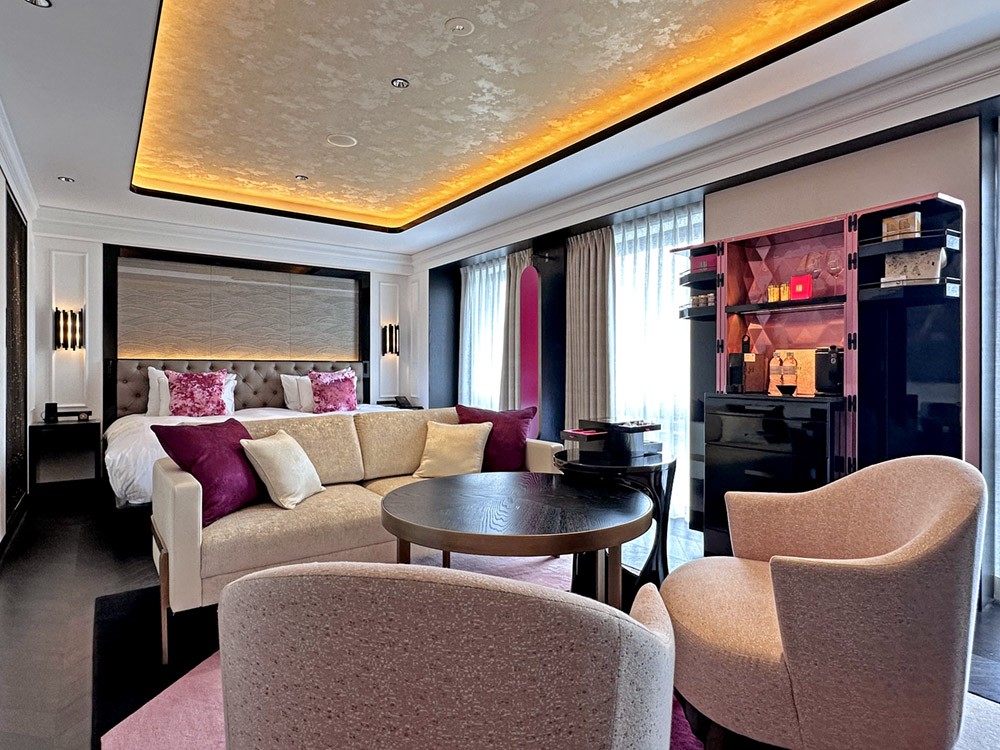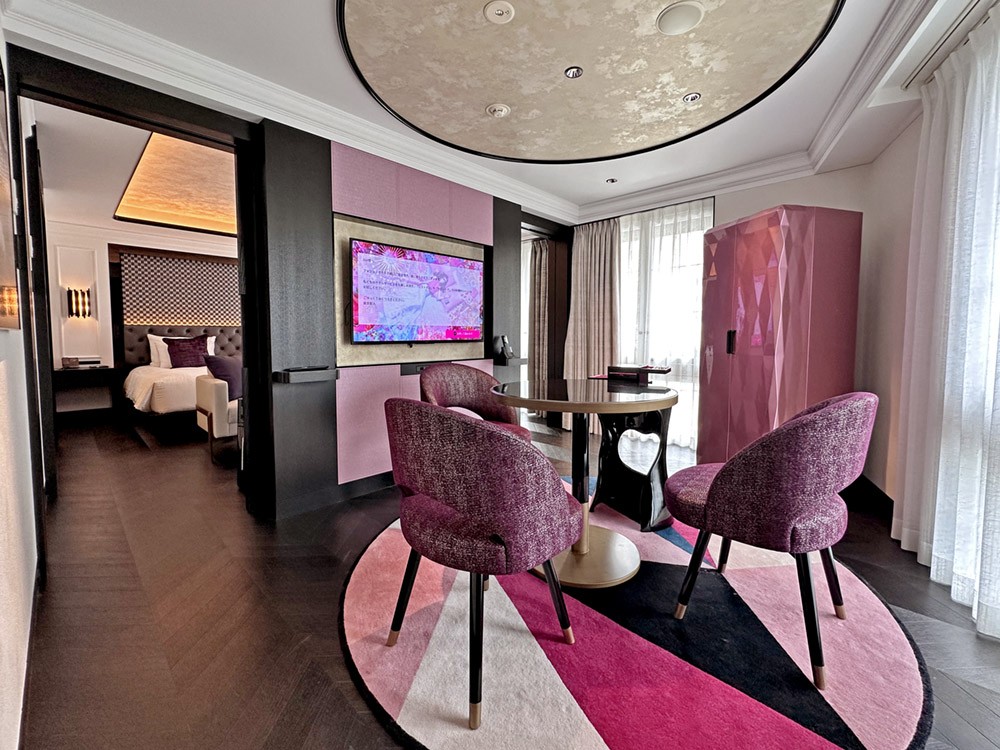 The rooms blend elements of both modernity and tradition, with gorgeous color schemes of white, gold, and classic Fauchon pink and black. The fun nod to French nostalgia makes every room feel like a stylish Parisian girl's apartment - not to mention the hidden goodies, such as a gourmet bar filled with delectable Fauchon sweets.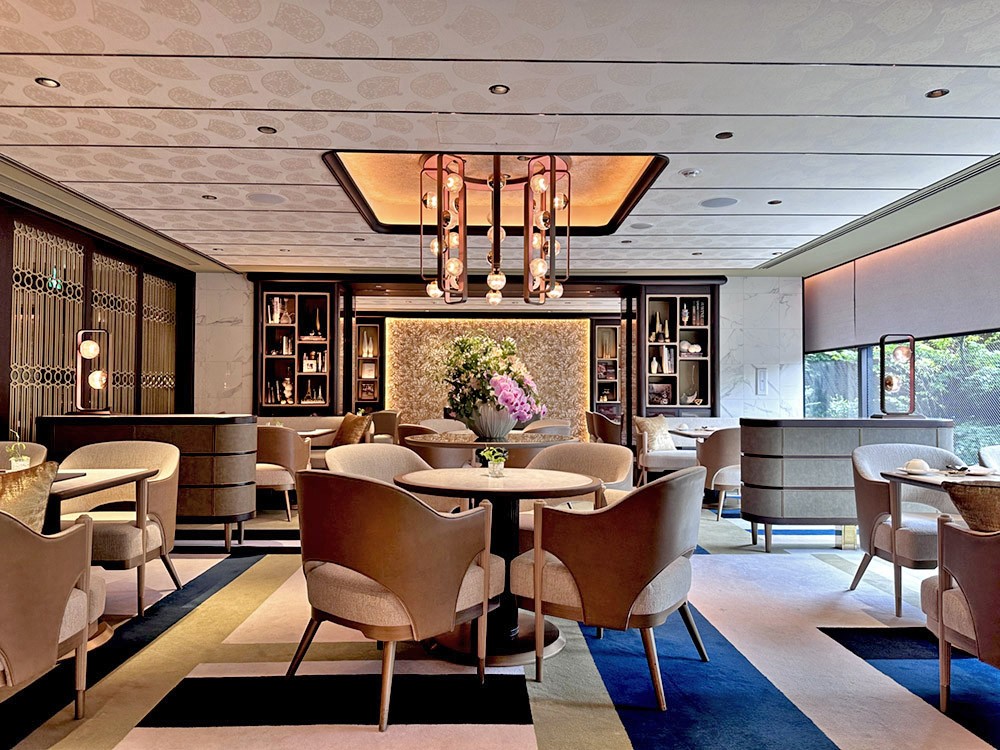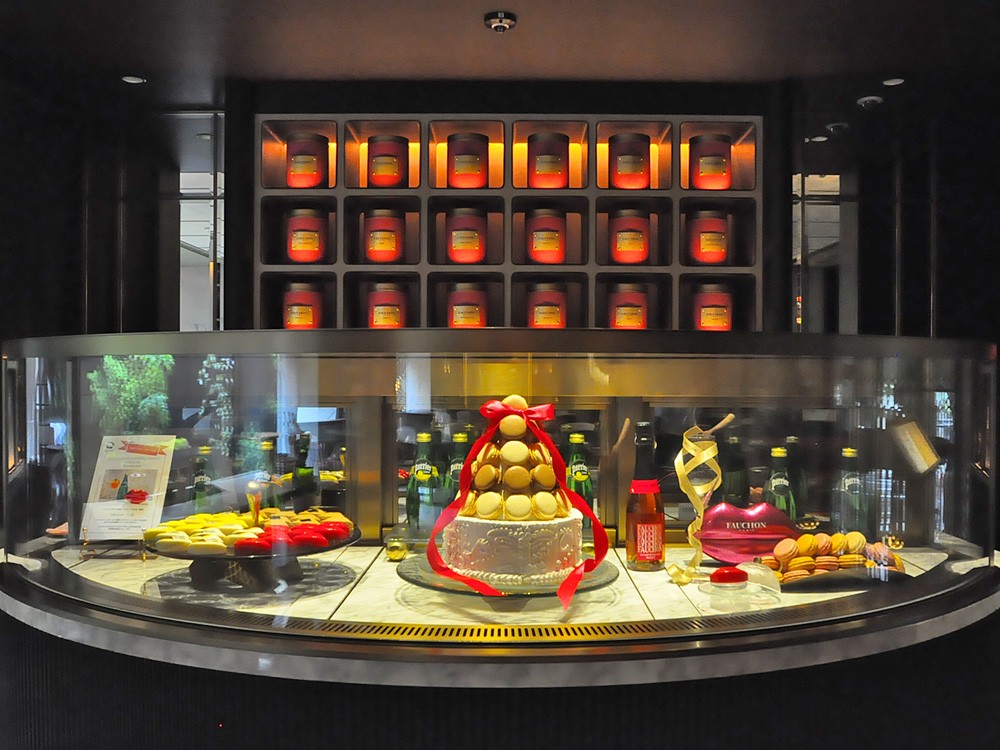 FAUCHON HOTEL KYOTO is also famous for its stylish avant-garde restaurant. Using delicious cuisine that combines Kyoto ingredients with traditional French cooking techniques, the restaurant aims to showcase the concept of ""tasting the charms of Paris and Kyoto through gourmet cuisine".
SALON DE THÉ FAUCHON, located on the second floor, offers sophisticated French desserts. Enjoy the elegant architecture and delicious treats!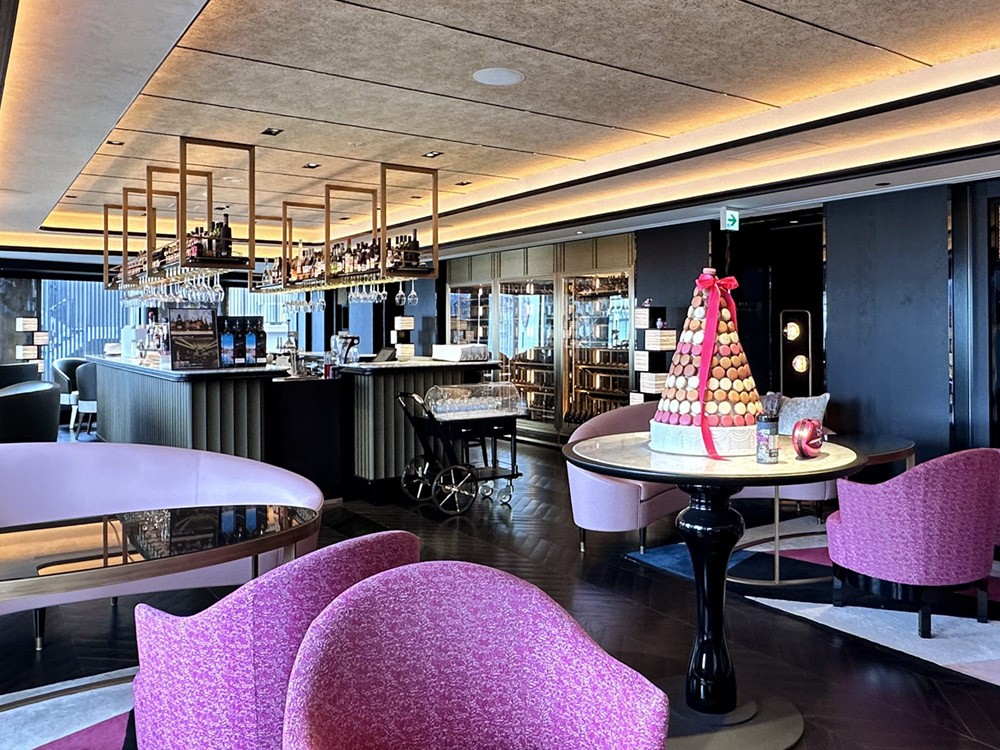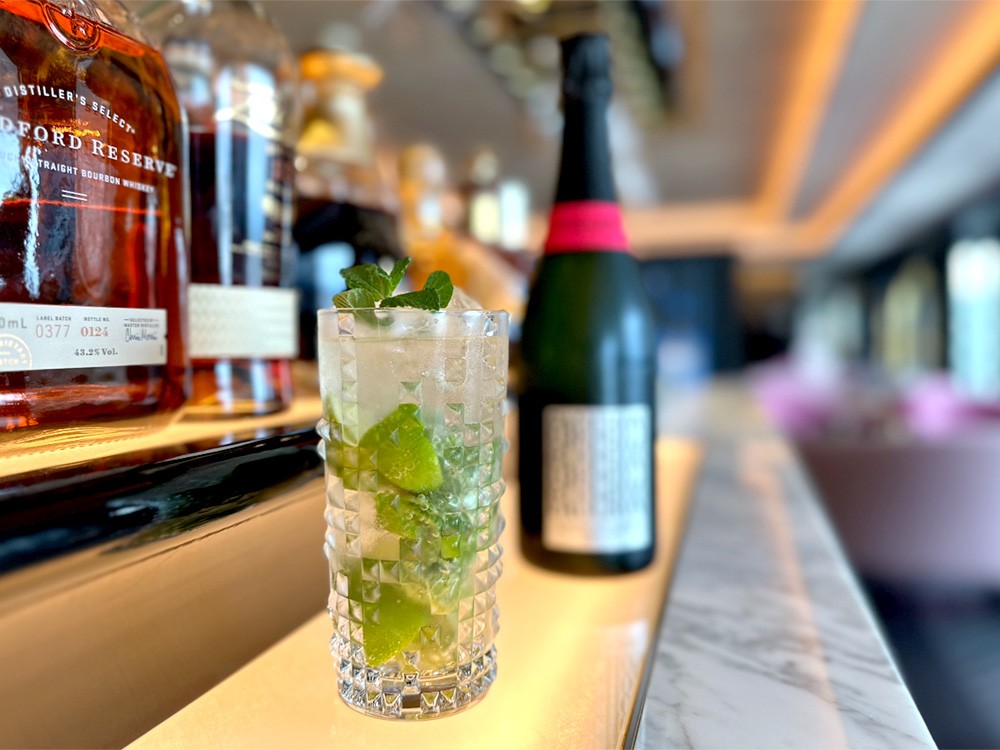 GRAND CAFÉ FAUCHON on the tenth floor serves unique French cuisine prepared by a professional French chef. Each dish is decadent, delicious, and visually stunning, providing guests with the ultimate dinnertime enjoyment.
LE BAR FAUCHON, located in the reception lobby, sells a variety of drinks, including exquisite Fauchon champagne. Be sure to also visit the bar counter at night for a real luxury night out.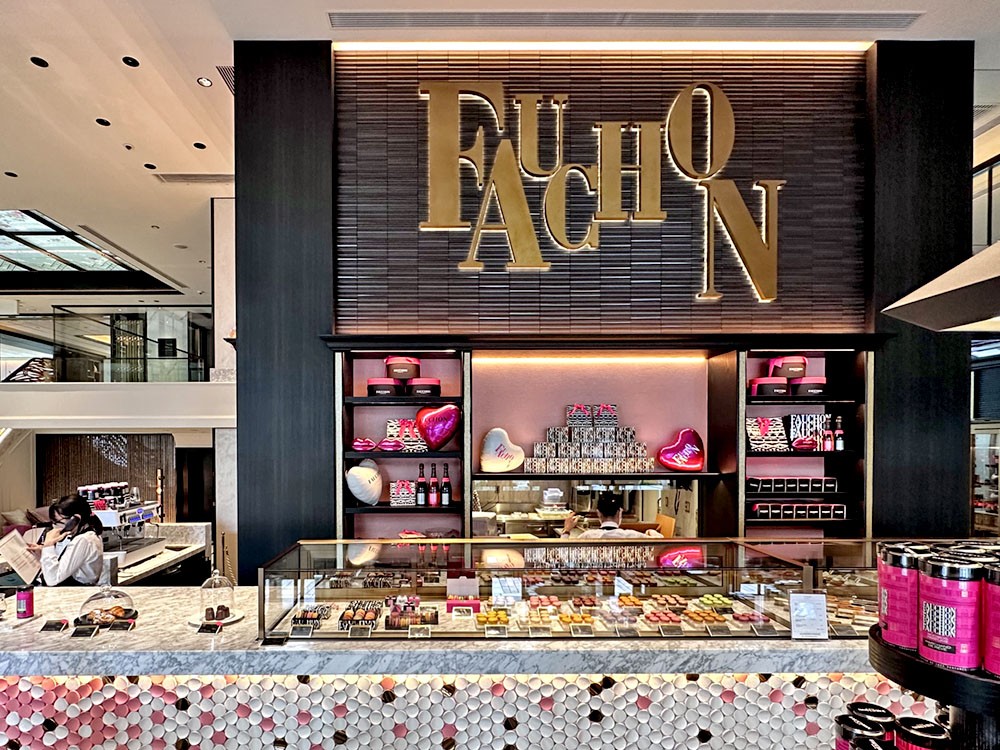 PATISSERIE & BOUTIQUE FAUCHON on the first floor has an excellent selection of products, including a variety of elegant desserts and original hotel souvenirs.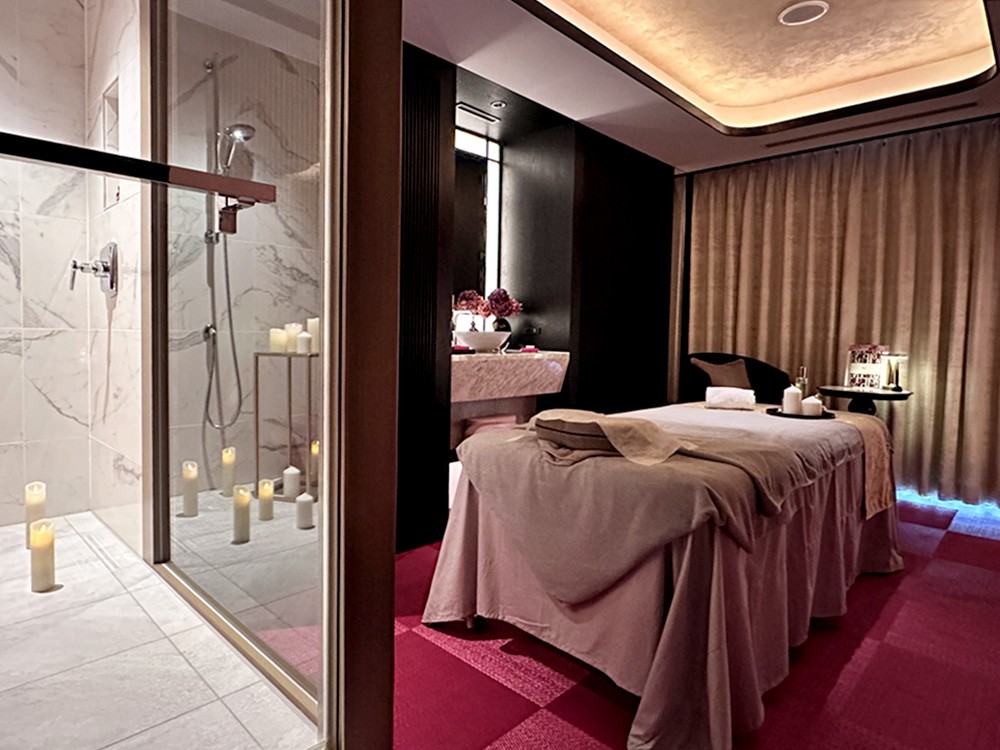 If this wasn't already luxurious enough, the hotel's spa offers a wide range of body treatments and massages to relieve any fatigue and stress, leaving guests relaxed and rejuvenated. The fitness gym is also fully equipped with state-of-the-art machines.
FAUCHON HOTEL KYOTO

Address: 406 Nanba-cho, Shimogyo Ward, Kyoto Prefecture

Access: A 6 minute walk from Kiyomizu Gojo Station on the Keihan Electric Railway, or a 10 minute walk from Kyoto Kawaramachi Station on the Hankyu line.

Official Website:

https://hotelfauchonkyoto.com/en/
Dhawa Yura Kyoto: A calm and refined aesthetic with chic traditional undertones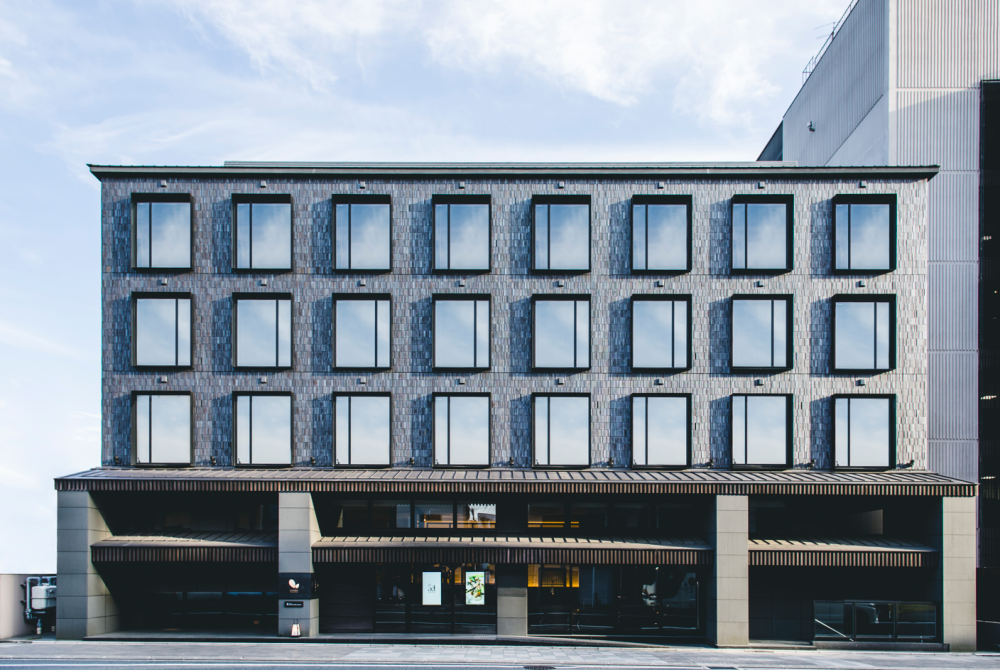 The exterior of the Dhawa Yura Kyoto may appear relatively plain, but venture into the guest lobby and you will suddenly find yourself in a lush bamboo grove, gloriously illuminated by the light cascading in from overhead!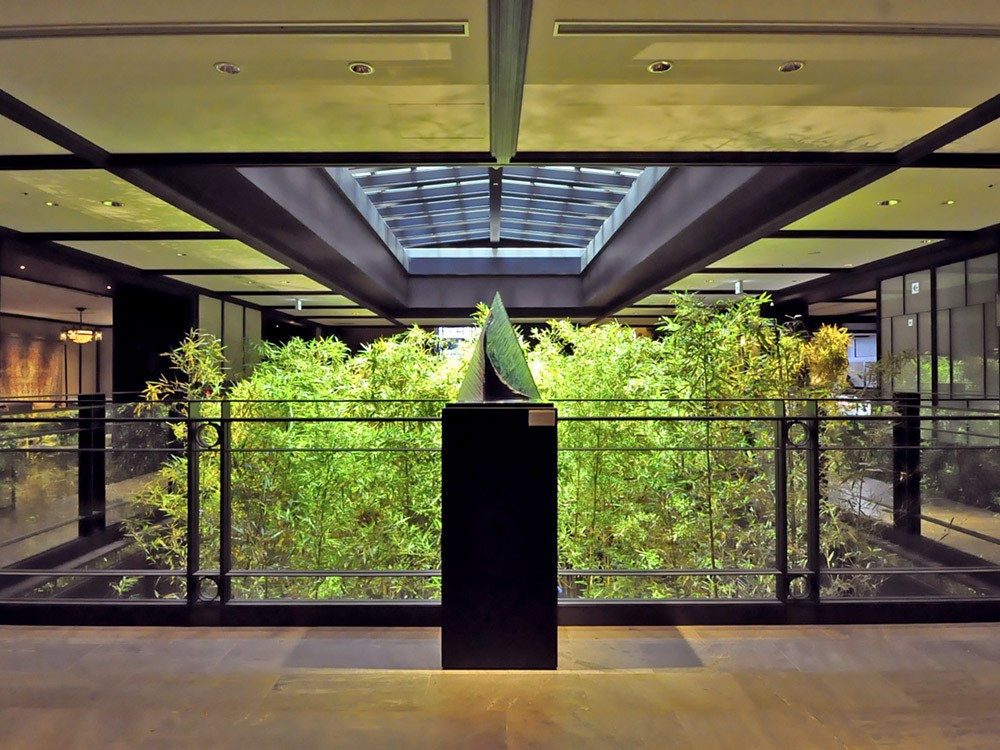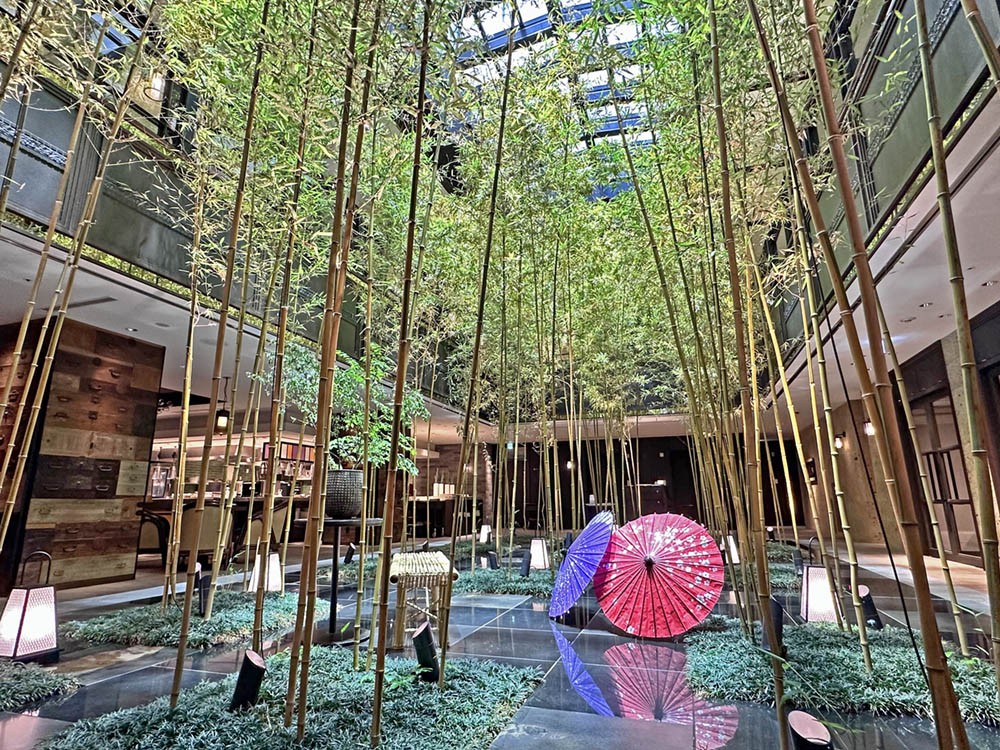 The hotel features various dynamic contrasts: the space is retro yet modern, and Japanese yet Western. With its beautifully designed glass and wooden architecture, guests at this hotel are immediately welcomed into a whole new and exciting Japanese-Roman ambience.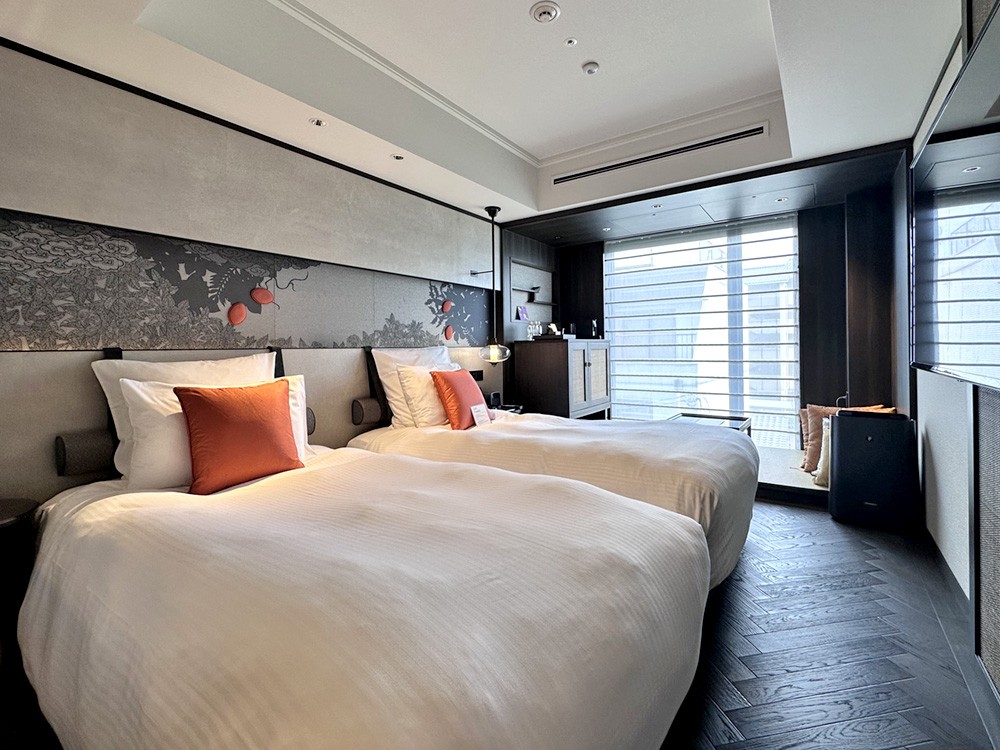 Rooms incorporate modern and traditional Japanese aspects, with sweet nostalgic touches such as the cozy tatami mats by the window and the old-fashioned chests of drawers. The rooms are well-lit and spacious, with roomy beds, modern amenities, and Wi-Fi for a comfortable and convenient stay.
A wide range of room types, from standard rooms to large suites, are available to meet the needs of various groups, including families, friends, couples, and solo travelers.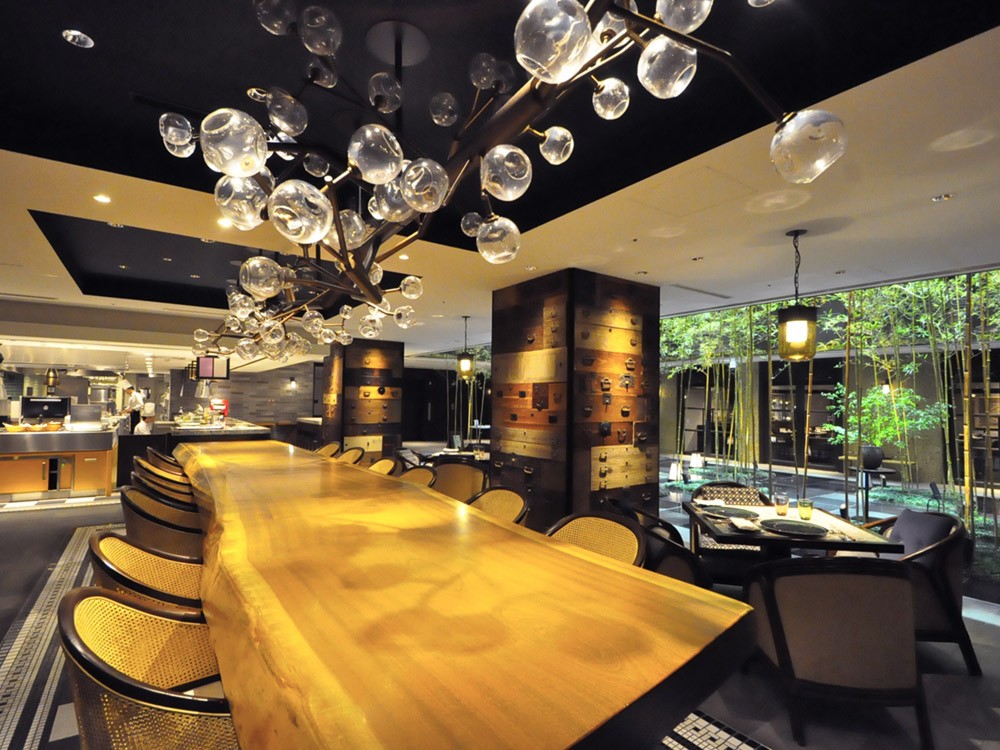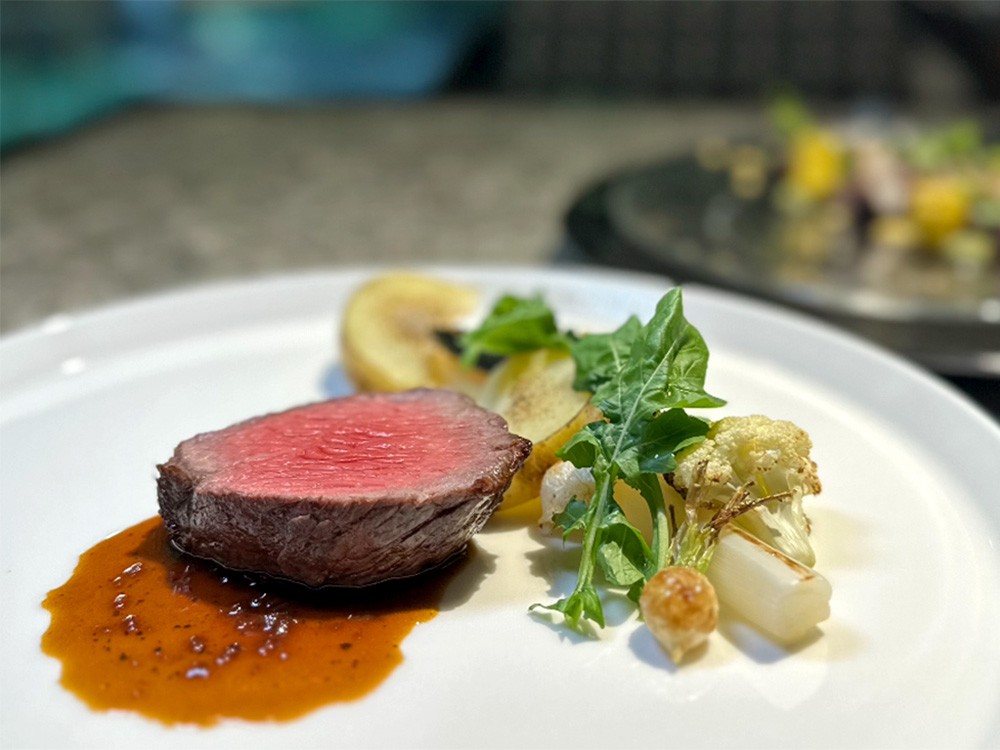 Located on the first basement floor adjacent to a fantastic bamboo garden, GRILL 54TH serves up flavorful grilled dishes made with fresh, carefully selected produce from all over Japan, including Wagyu beef and seafood, as well as local Kyoto ingredients. Diners can enjoy their meals while gazing at the photogenic bamboo grove.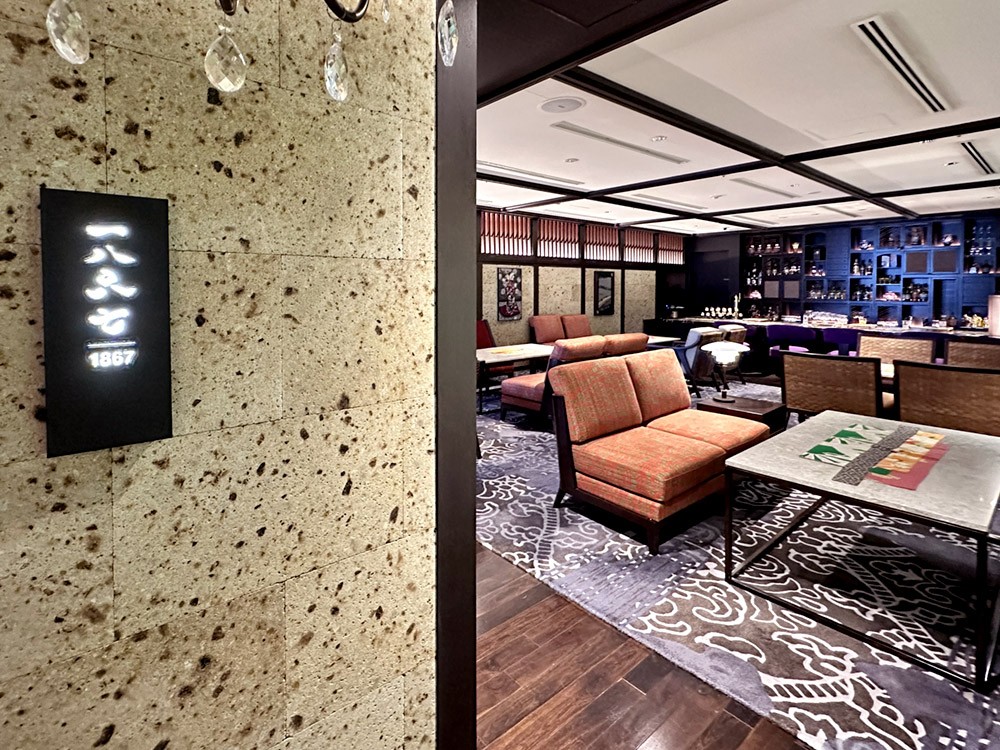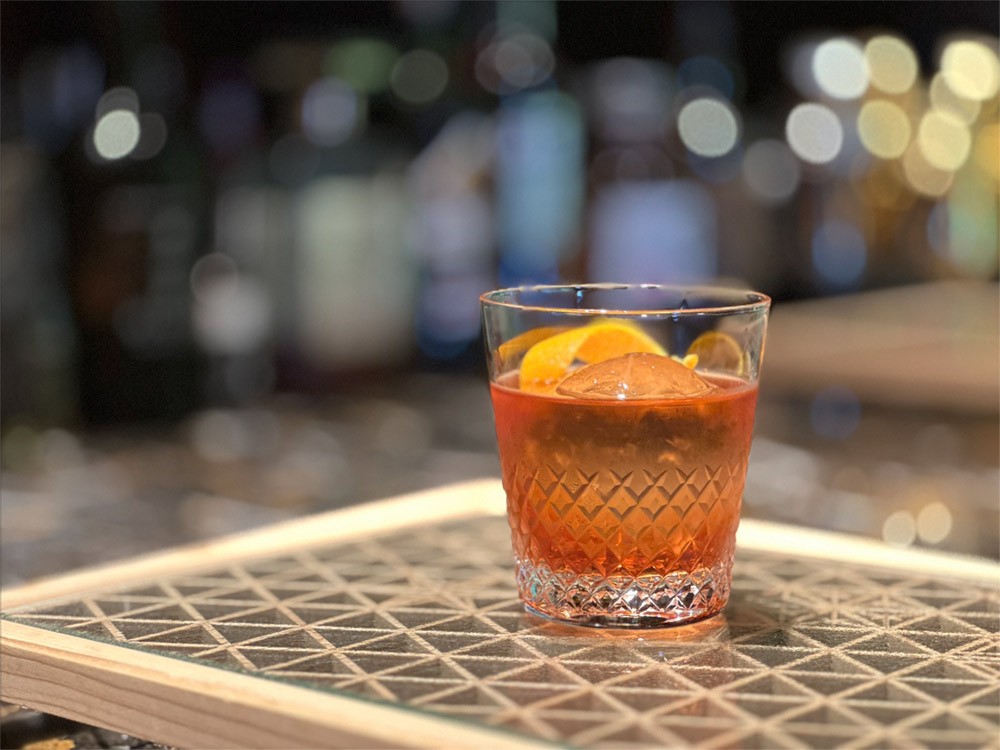 Lounge & Bar 1867 is a secluded lounge and bar with retro-modern vibes. Here, you can savor a variety of creative and delicious original cocktails. The view of the lush bamboo grove provides an ideal romantic setting for cocktail hour!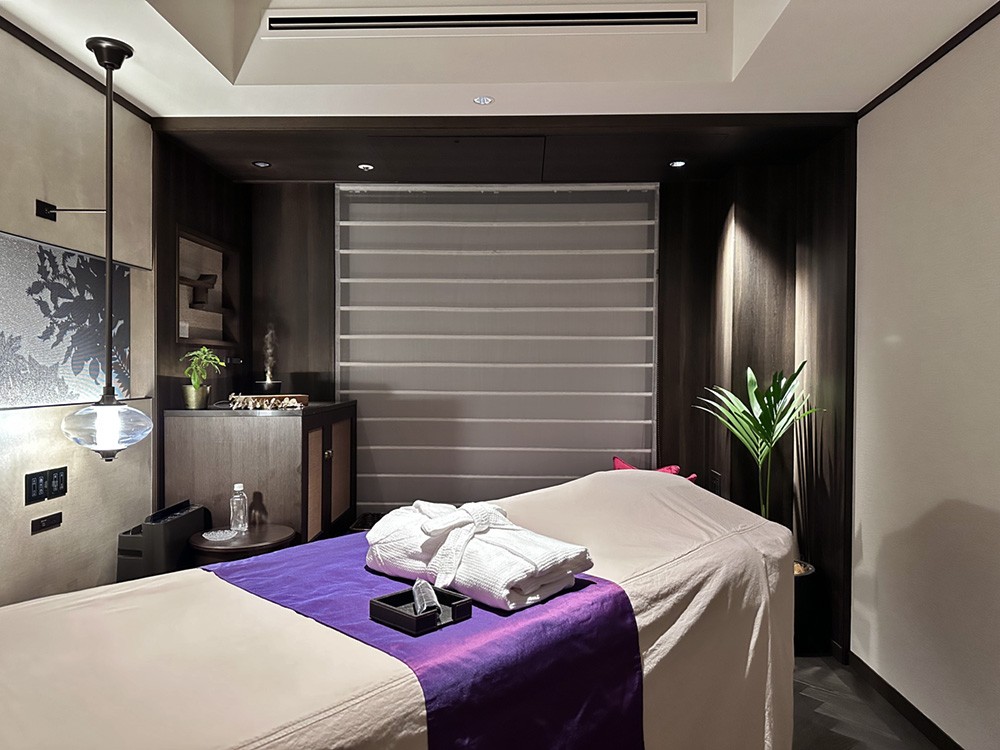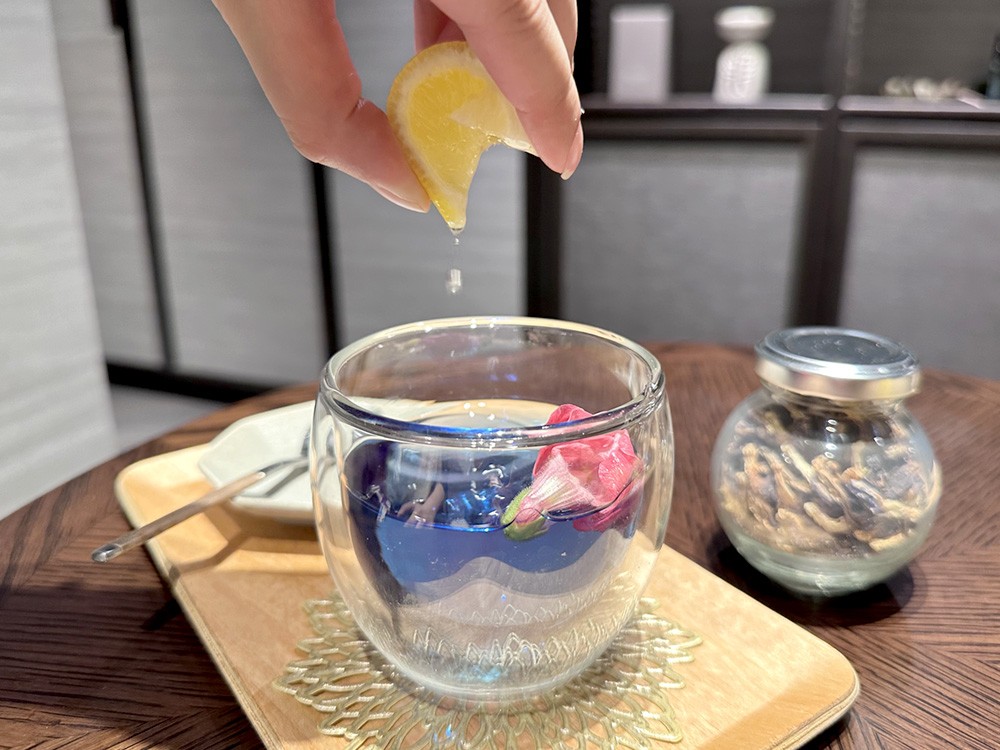 Dhawa Yura Kyoto also contains high quality wellness facilities – there is a well-equipped gym and massage treatments are available. At 8LEMENTS SPA, there are a wide range of services, including body scrubs, oil massages, and traditional Thai massage. Guests can also enjoy an original welcome tea when they arrive, and after the treatment, they can relax with a complimentary cup of blended green tea from Uji.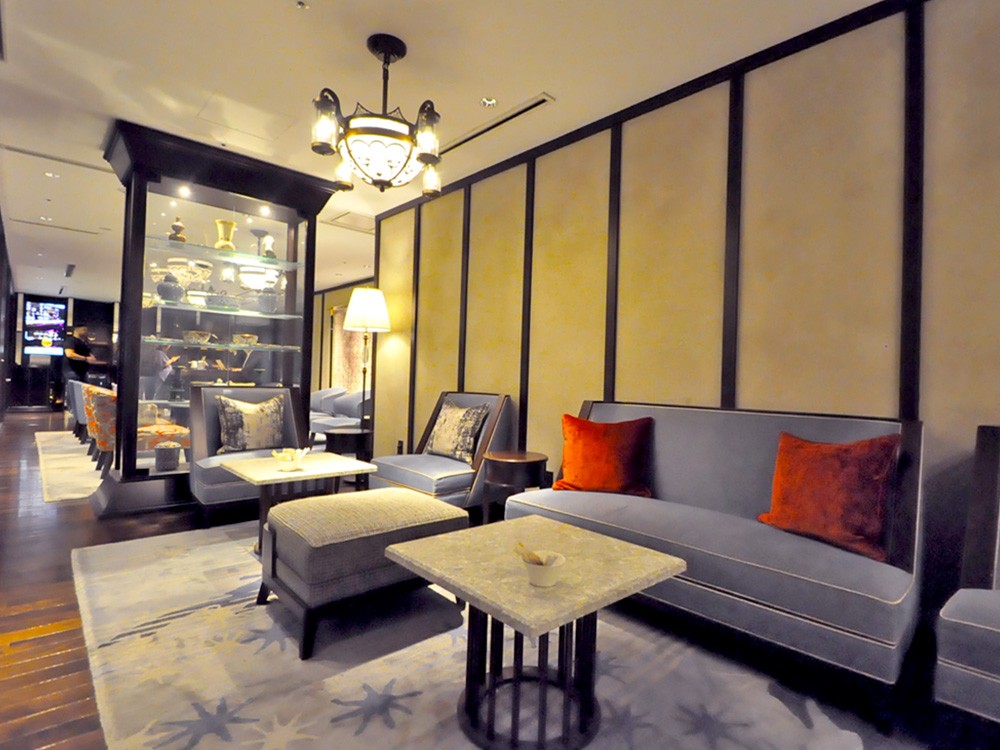 The NEST Lounge, which is reserved exclusively for hotel guests, is located adjacent to the lobby. There, guests can enjoy tasty snacks, coffee, herbal tea, and other beverages free of charge.
The hotel is located on Sanjo Street, close to the Keihan Main Line and Kyoto Subway, and within walking distance of tourist attractions such as the Gion Shirakawa River, Kamo River, and shopping areas.
Dhawa Yura Kyoto

Address: 84 Ohashi-cho, Higashiyama Ward, Kyoto Prefecture

Access: 1 minute walk from Sanjo Keihan Station on the Kyoto City Subway Tozai Line, or a 3 minute walk from Sanjo Station on the Keihan Main Line.

Official Website:

https://www.dhawa.com/hotels/dhawa-yura-kyoto