From Tokyo Tower to shopping in Ginza, enjoy a fun-filled day out in Tokyo!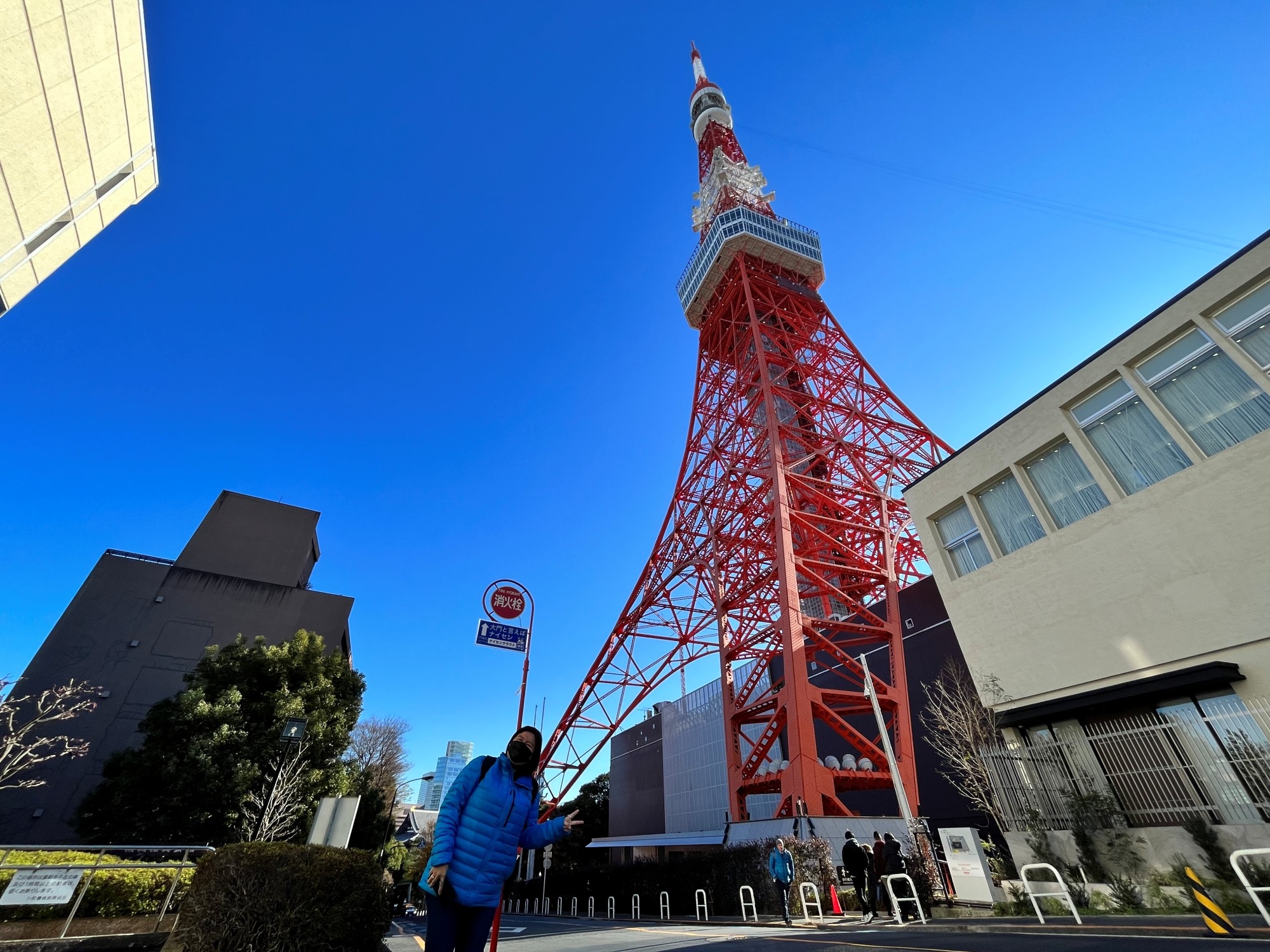 Now the borders are open, many of you may be planning your first trip back to Tokyo in what feels like forever. With so many exciting things to do and places to see in Japan's capital city, it's a good idea to spend at least a whole day enjoying everything Tokyo has to offer. We follow Mon from Thailand on her first Tokyo trip in three years on a fabulous one-day itinerary perfect for JCB card holders!
Visit Tokyo Tower's spectacular new main deck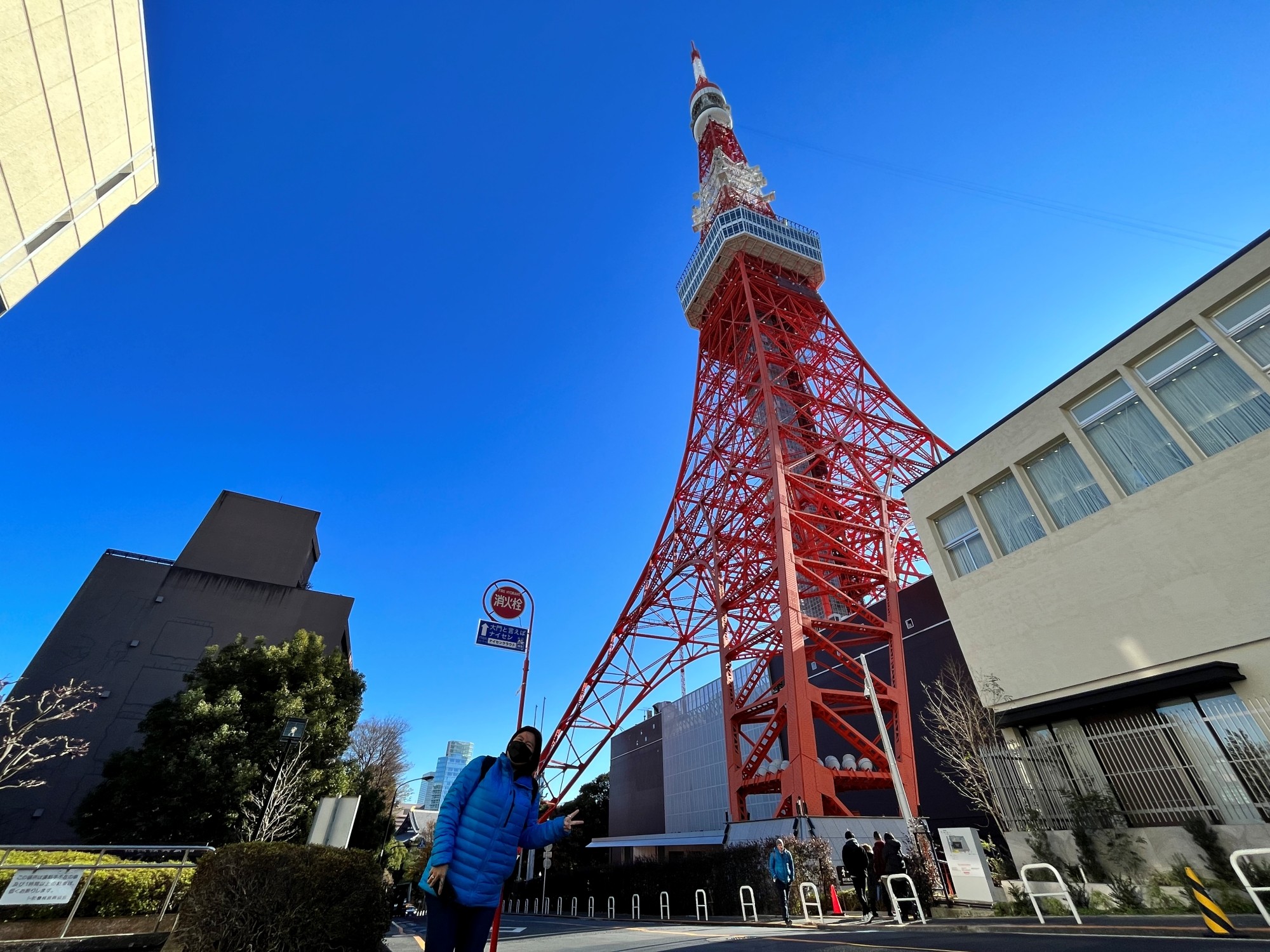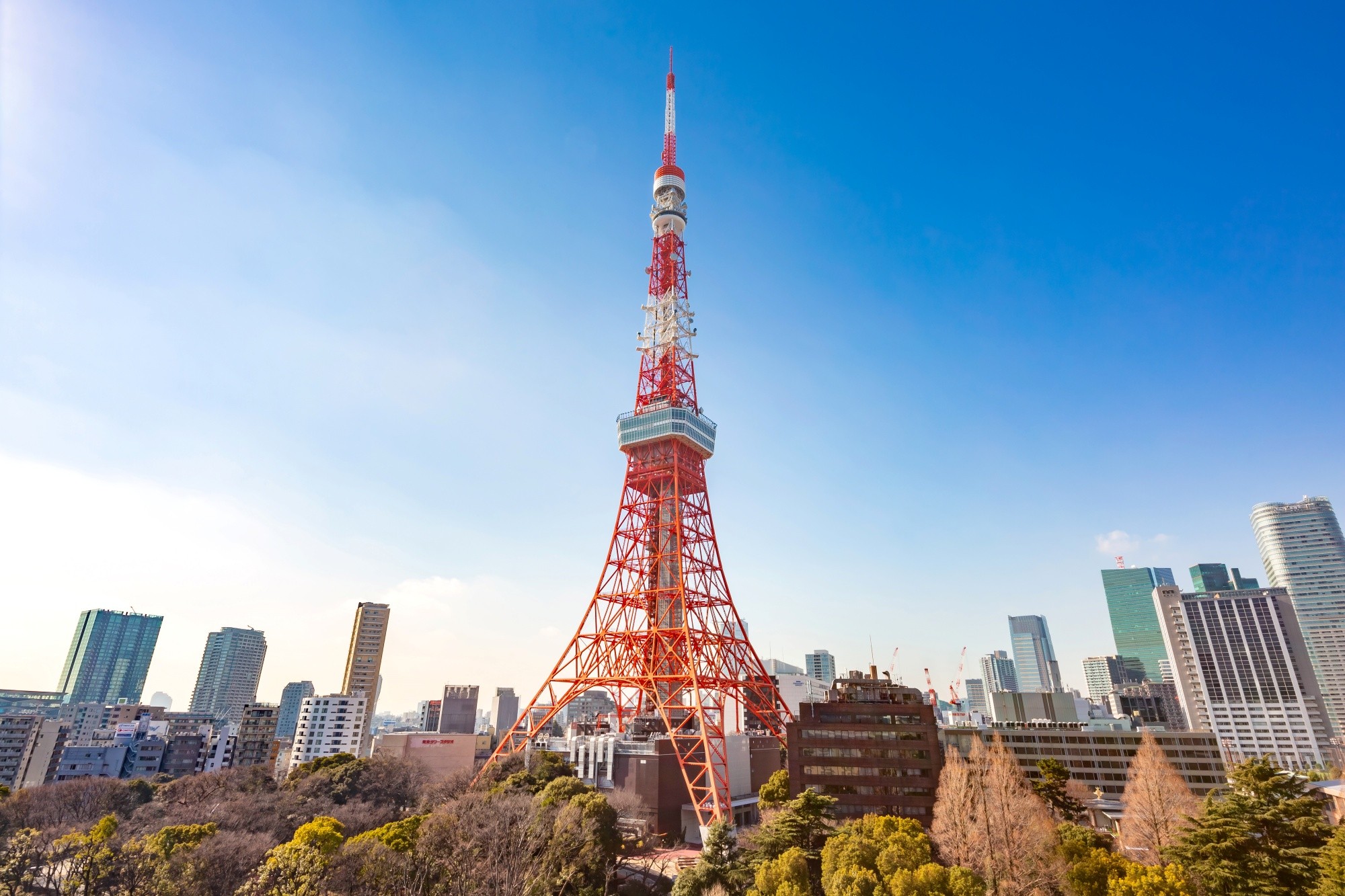 When it comes to Tokyo's most famous sightseeing spots, Tokyo Tower definitely takes first place. This iconic 333m tall tower is open for tourists, with smart COVID-19 measures in place for your peace of mind. Mon was thrilled to visit this Tokyo landmark after such a long break.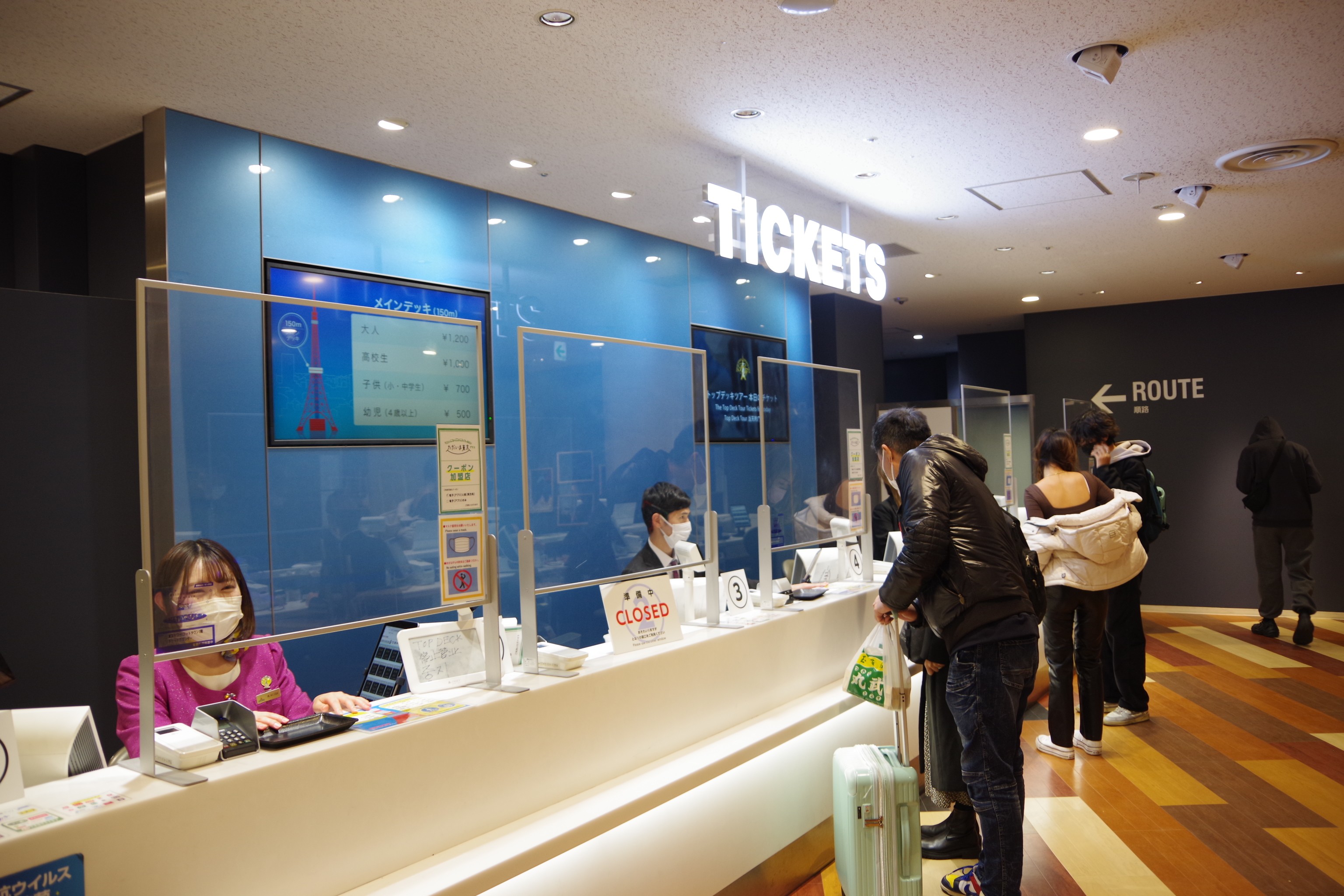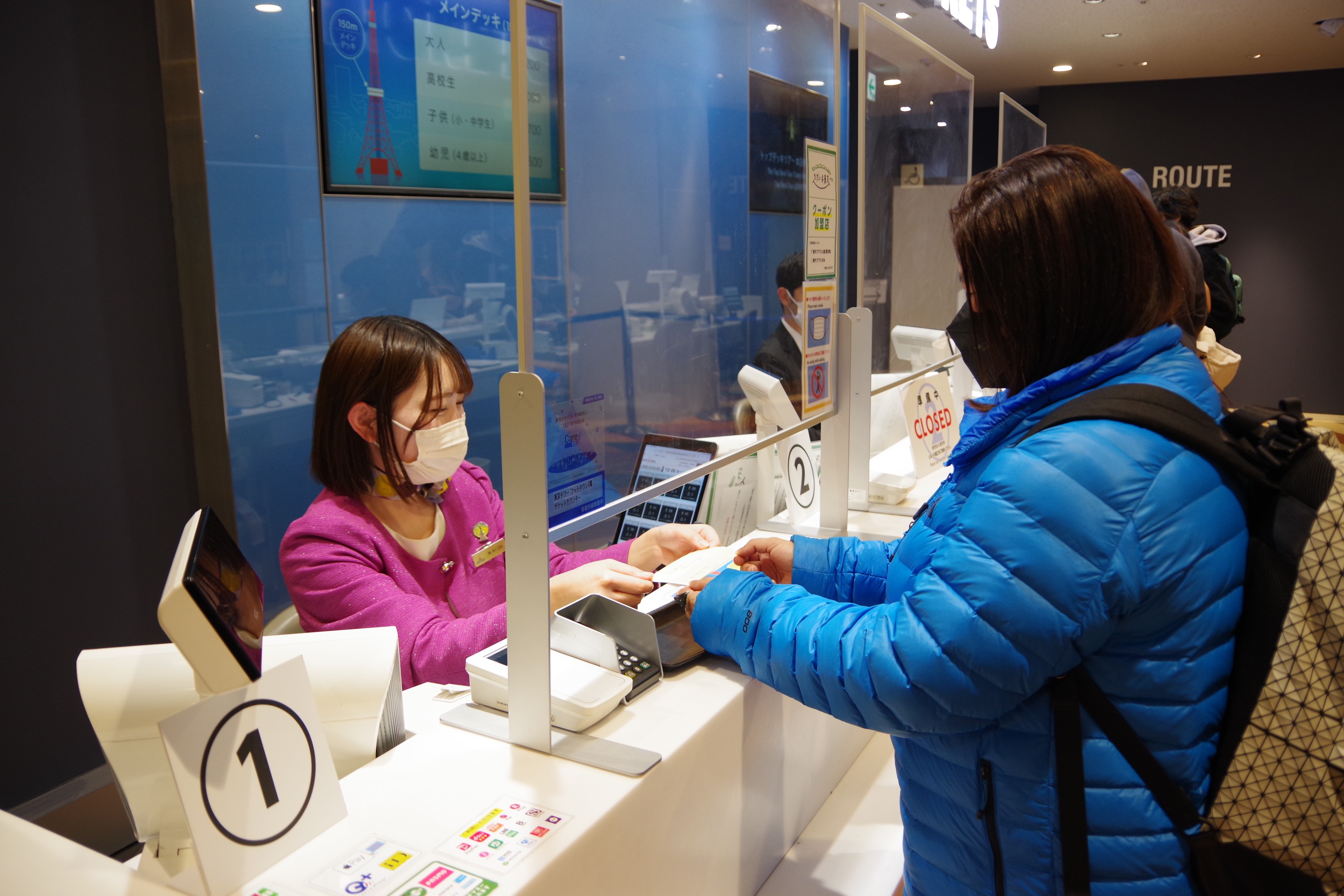 To access the observation deck, Mon first approached the ticket counter on the first floor, where there are two choices of ticket. Visitors can opt for a 150m main deck ticket or a special 250m top deck tour ticket, which also includes a visit to the 150m main deck. Mon chose the 150m main deck ticket, and after a smooth transaction with her JCB card, she was on her way to the elevators.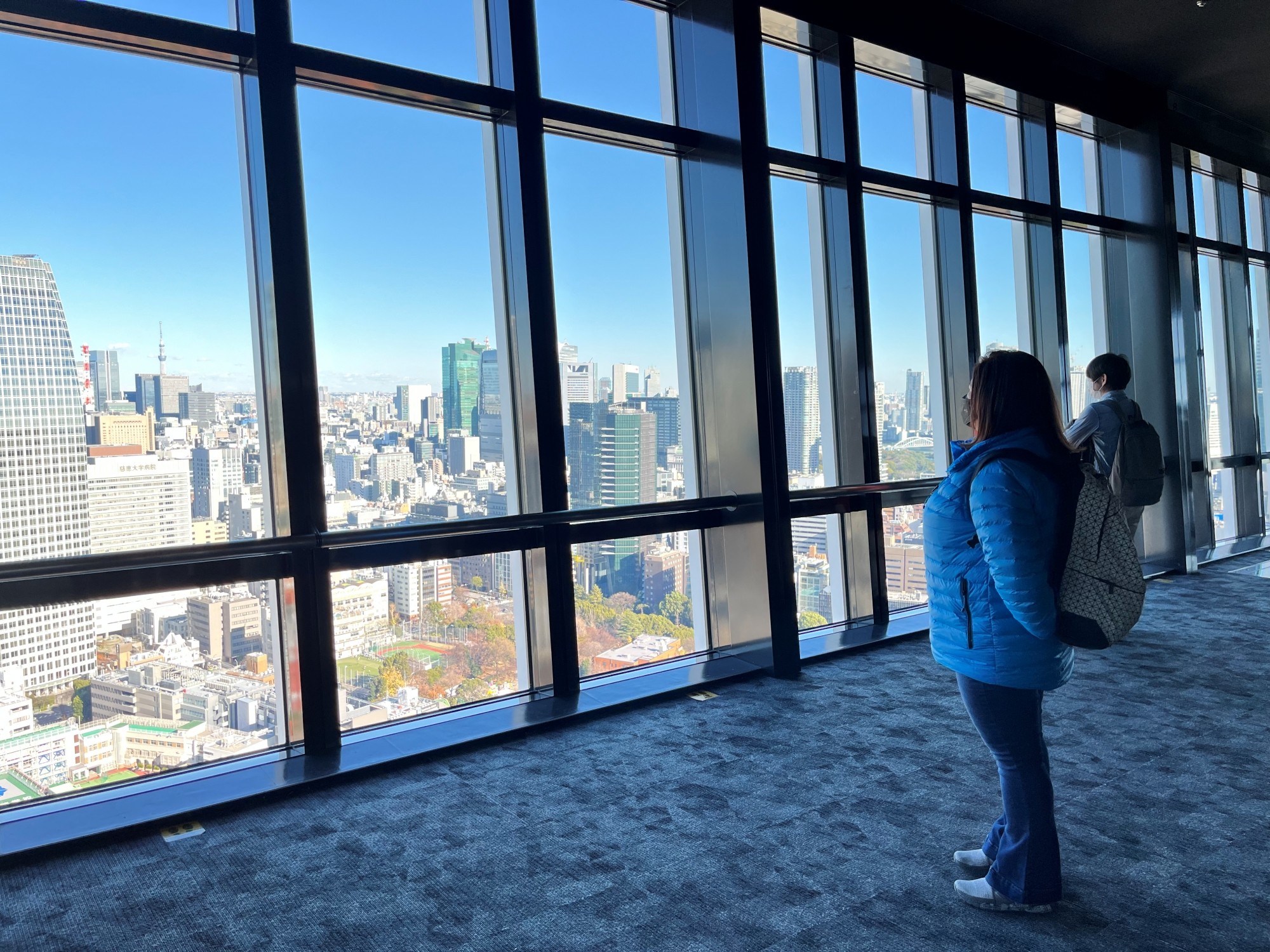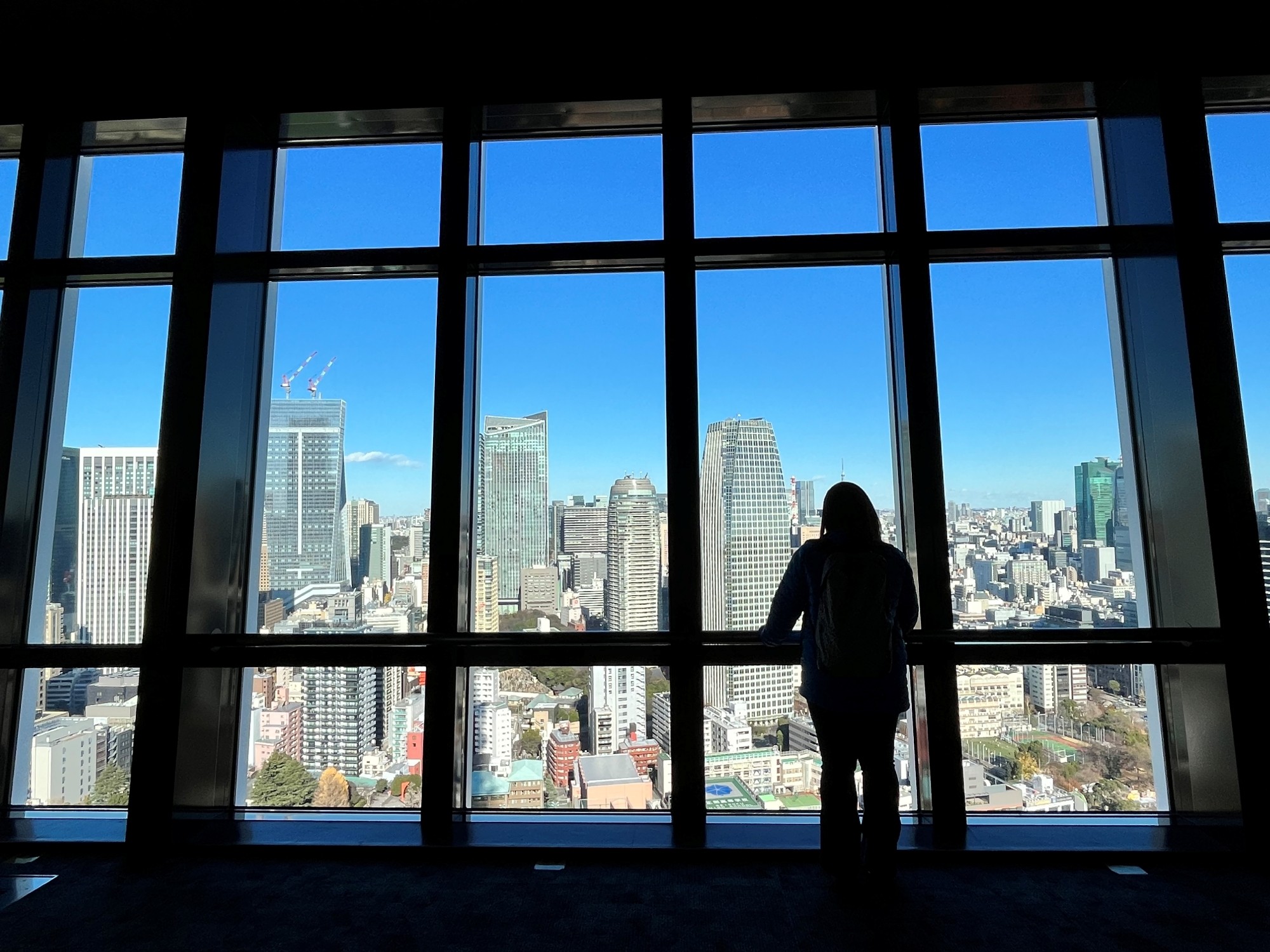 The elevator doors open to an amazing panoramic view of Tokyo. The main deck underwent drastic renovations during the fall of 2019 to increase the height of the windowpanes to 210cm and remove the steel fences blocking the view. Now visitors are greeted with wide open views of Tokyo's bustling metropolis.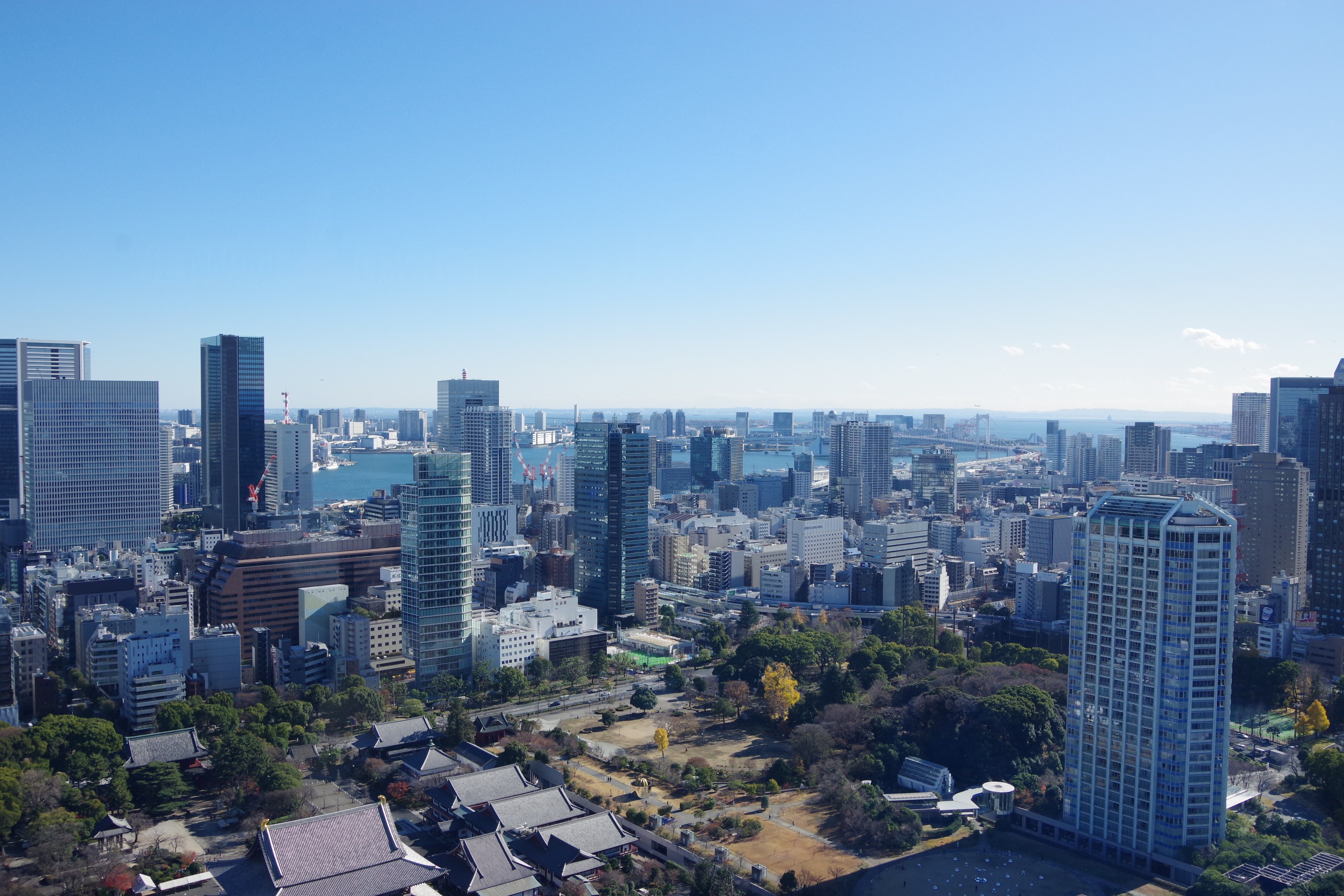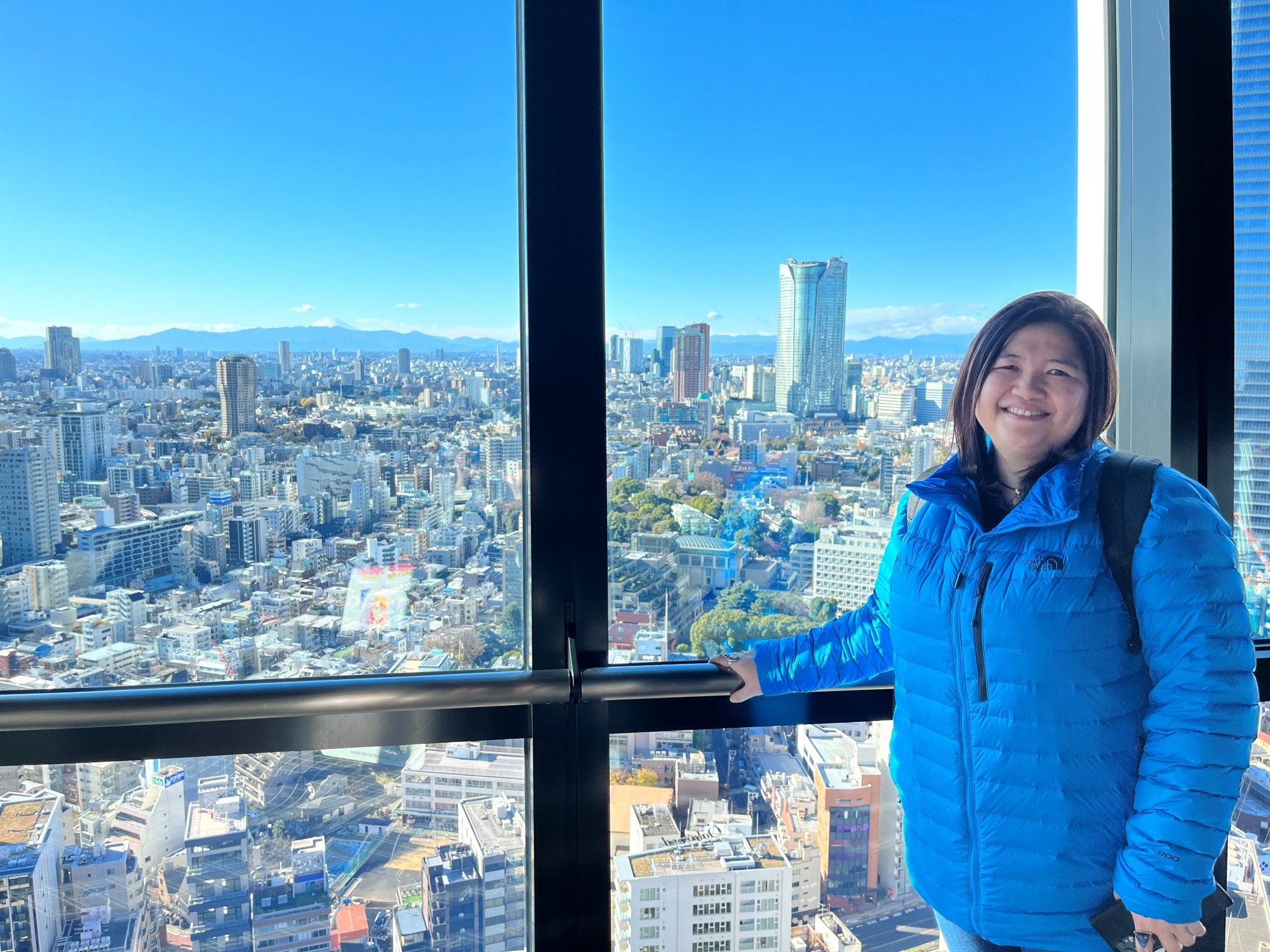 Mon took in the views of Odaiba, Rainbow Bridge, and – thanks to the clear weather – Mount Fuji! Clearly, from the constant click of Mon's camera shutter, being able to view the majestic Mount Fuji from deep in Tokyo is a special experience no matter how many times you have visited Japan.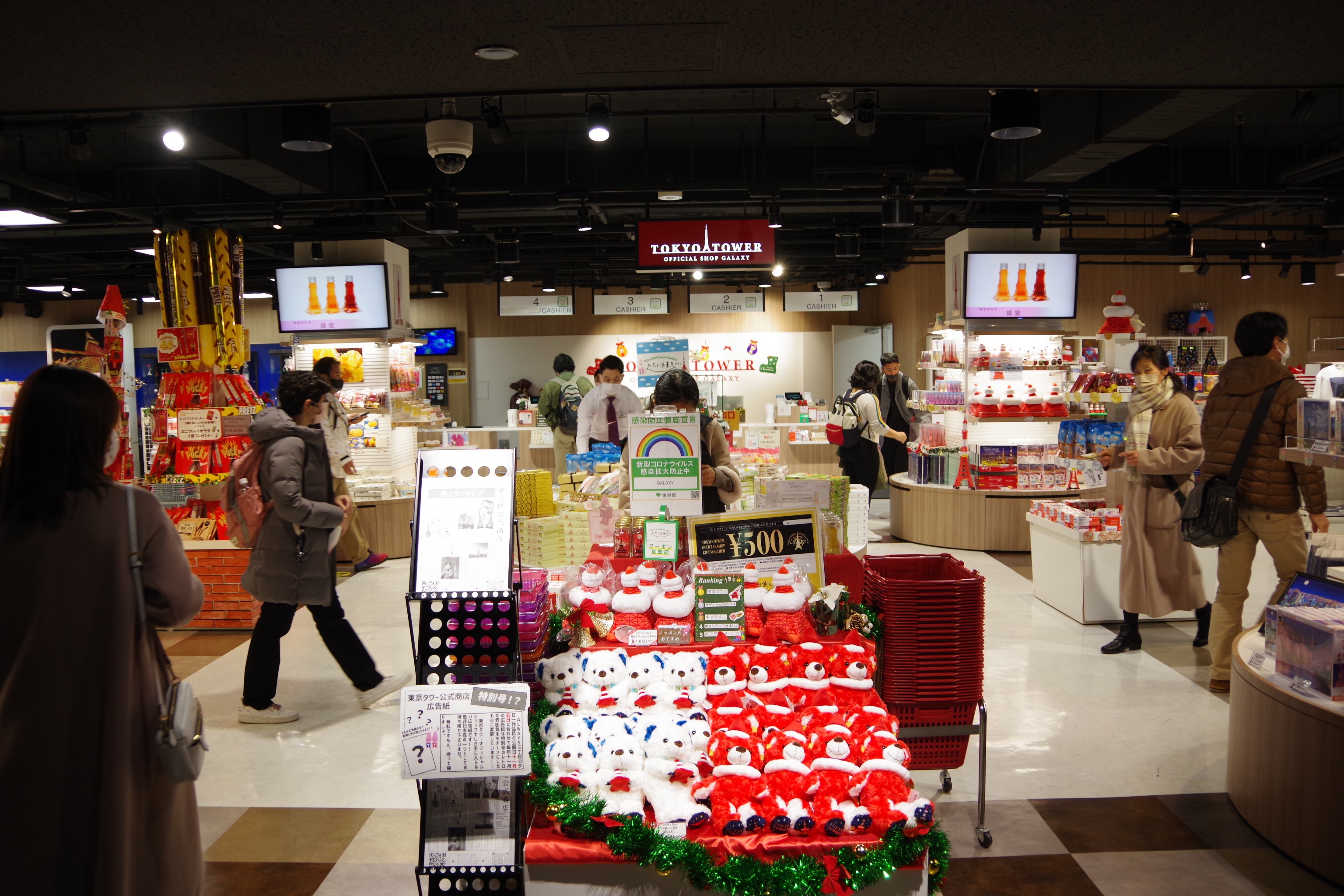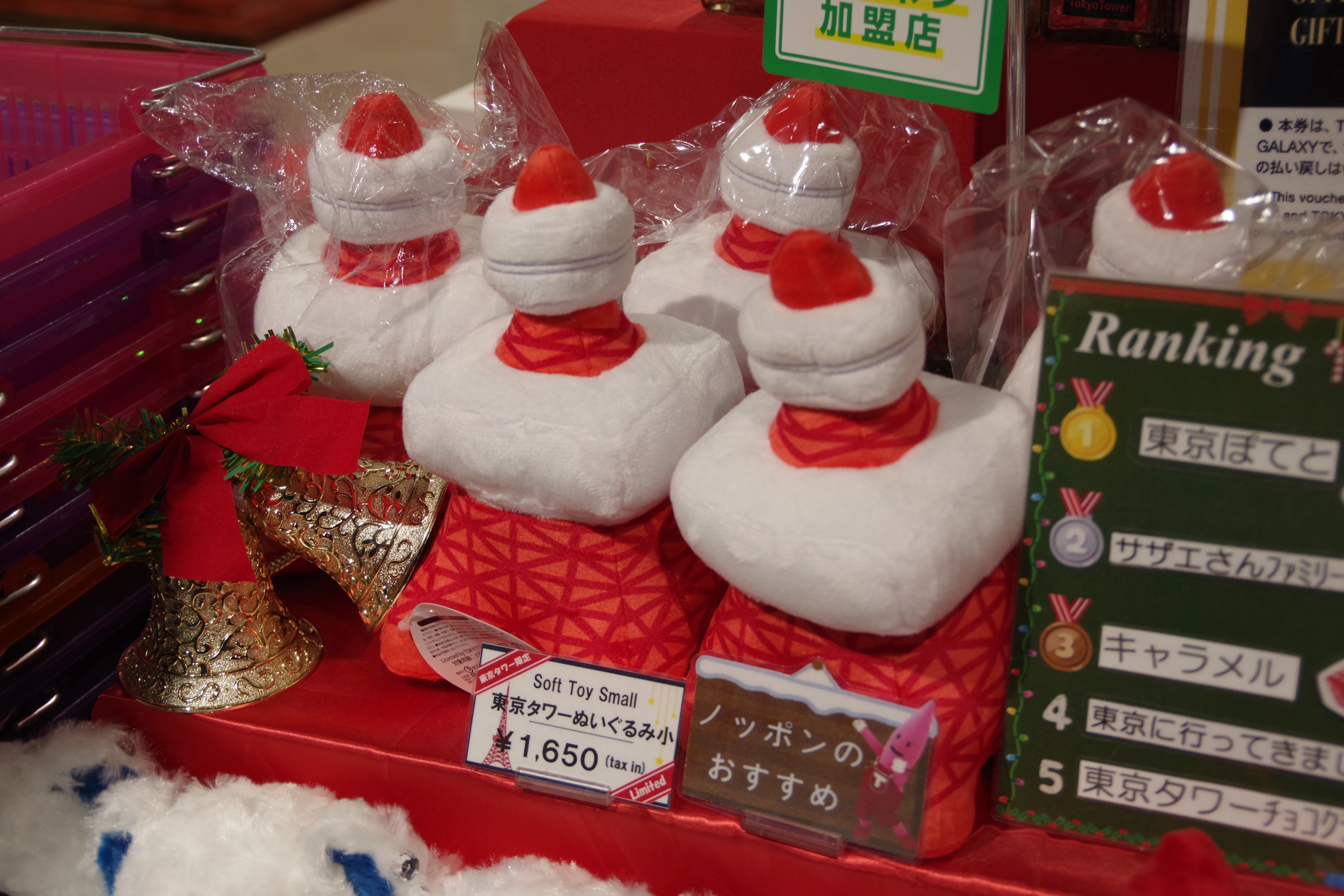 After returning to ground level, Mon checked out the souvenir floor. The 'Tokyo Tower Stuffed Toy' (1,650 yen, tax included) is a particularly popular buy, along with many other cute and unique souvenirs perfect for buying in bulk to share with friends back home.
Other fun facilities at Tokyo Tower include 'RED TOKYO TOWER', the largest e-sports park in Japan ideal for both children and adults. Mon made a note to visit during her next trip.
Tokyo Tower
Address: 4-2-8 Shiba-Koen, Minato-ku, Tokyo
Main Deck (150m)
Opening hours: 9:00am - 10:30pm (last admission 10:00pm)
Entry Fee: Adults 1,200 yen, 16-18 year olds 1,000 yen, 5-15 year olds 700 yen, 4 years and over 500 yen
Top Deck Tour (150m and 250m)
Opening hours: 9:00am - 10:15pm (last tour 9:30pm - 9:45pm)
Entry Fee: Adults 3,000 yen, 16-18 year olds 2,800 yen, 5-15 year olds 2,000 yen, 4 years and over 1,400 yen
*Advance reservation discounts available.
*Operating hours are subject to change, please check the website for details.
Red Tokyo Tower
Opening Hours: 10:00am - 10:00pm
Weekday Entry Fee: General Admission 2,500 yen
Weekends / Holidays Entry Fee: General admission 3,200 yen"
Enjoy shopping in Ginza at Matsuya Department Store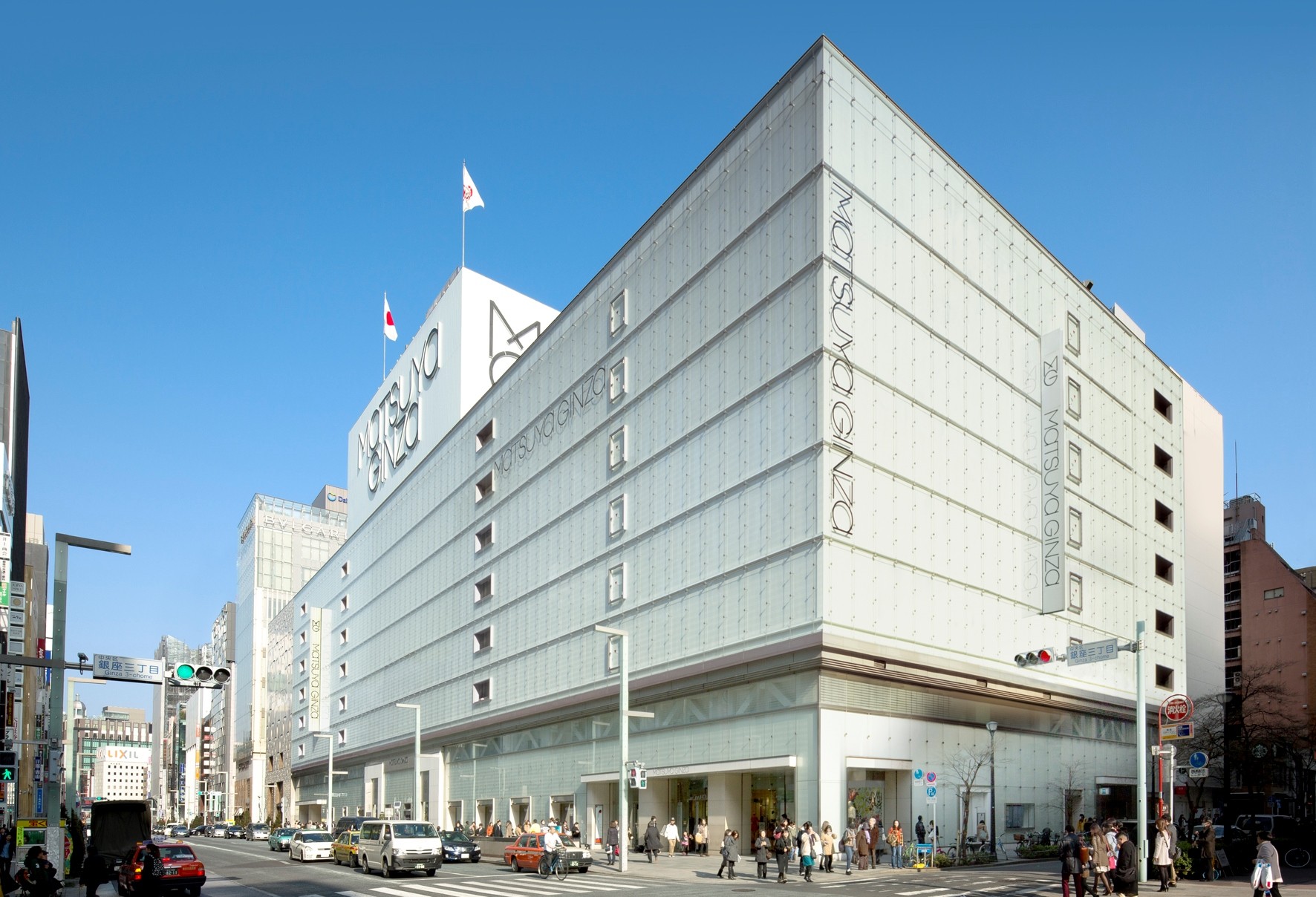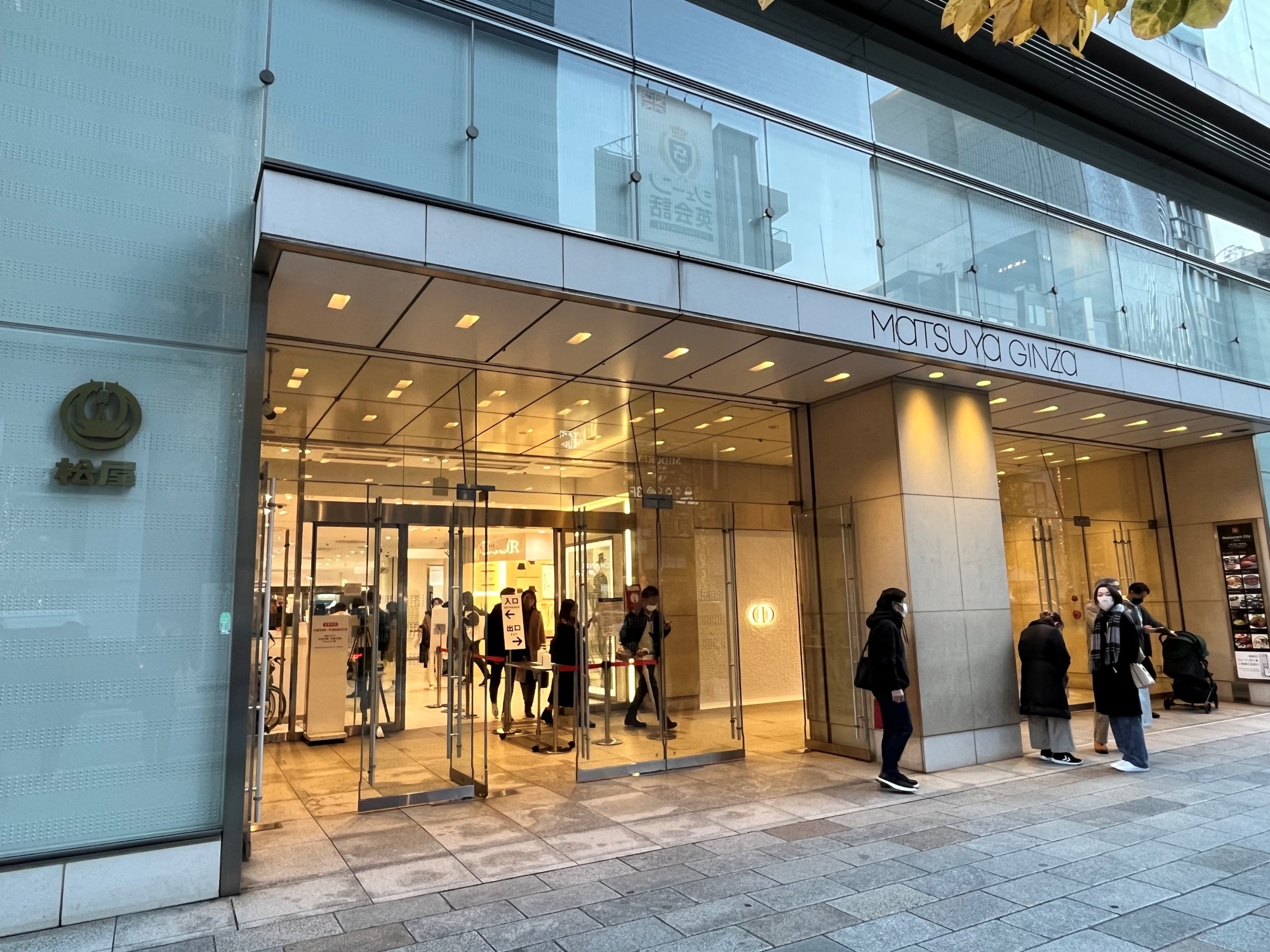 Mon hopped on over to Ginza for the highlight of the day – a shopping spree! The famous Matsuya Department Store in the top retail district of Ginza is one of the best and biggest places to shop in Tokyo, with ten floors and a huge 57,000 square meters of floor space.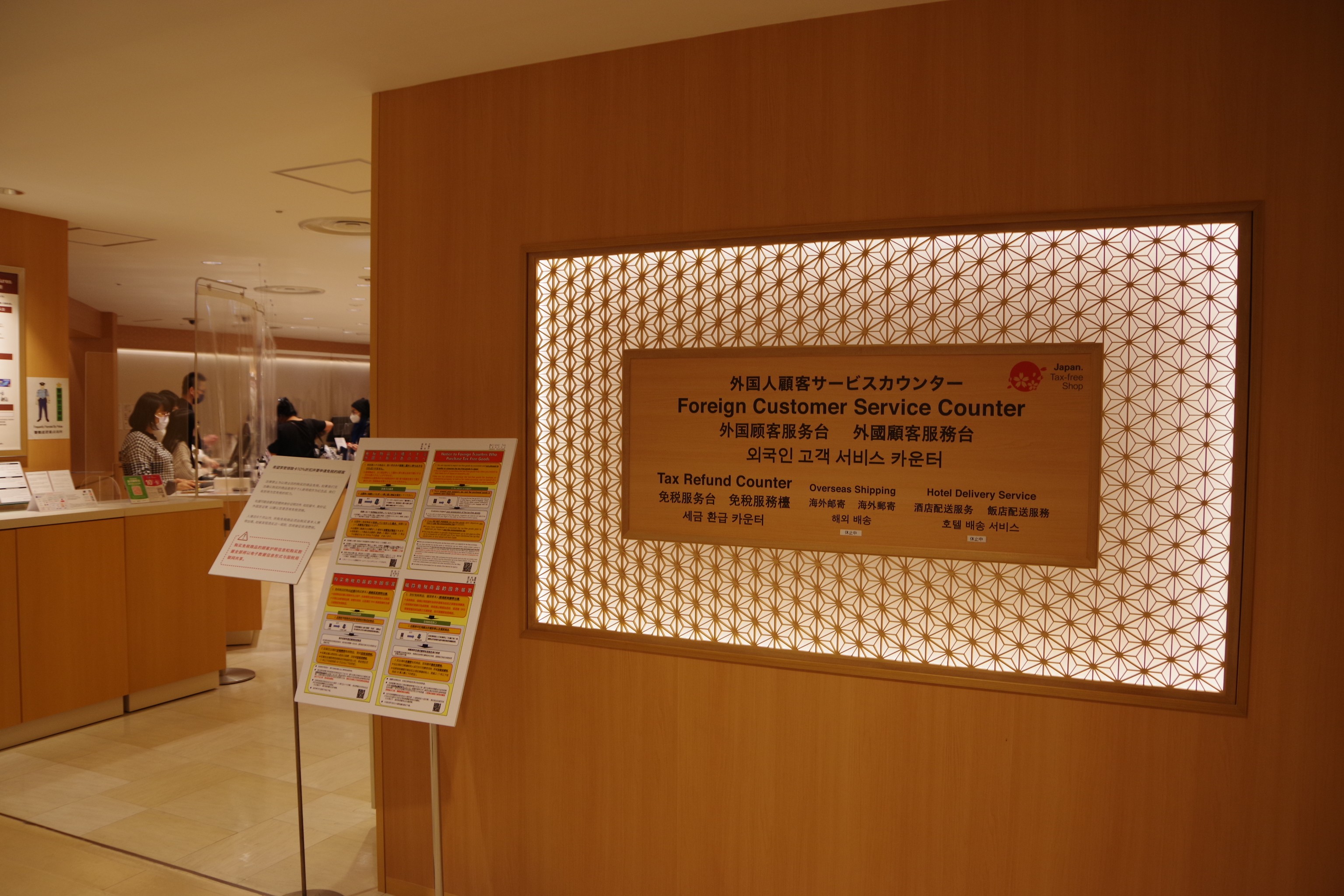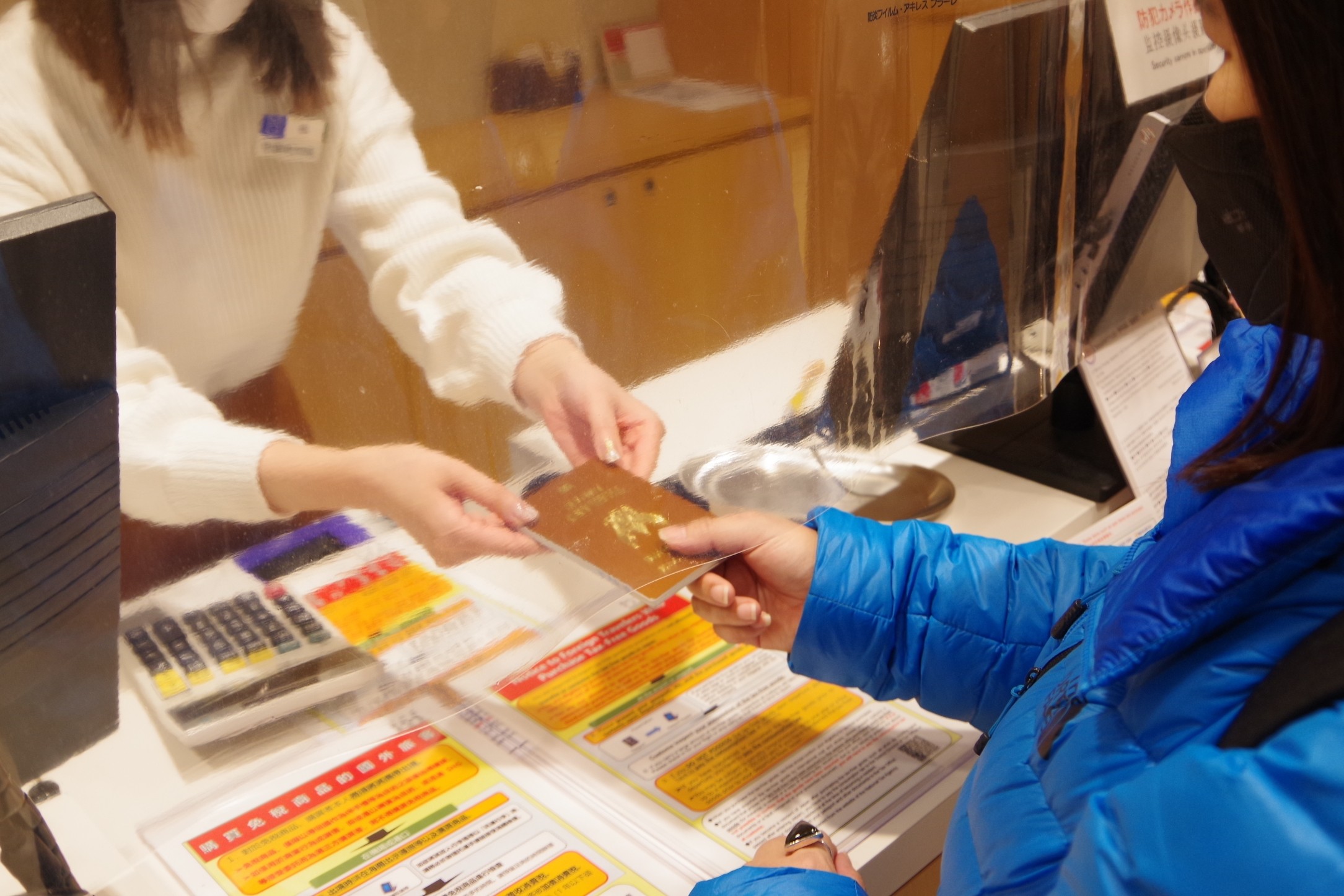 Before shopping, be sure to visit the Foreign Customer Service Counter on the third floor for information on duty-free procedures and special deals for foreign tourists.

Matsuya Ginza is currently offering 5% discounts on purchases by foreign JCB card holders from the following banks when you show your card at the Foreign Customer Service Counter. These JCB card holders will also be presented with special coupon tickets that can be used at restaurants and cafes on site. (Excludes some brands and products).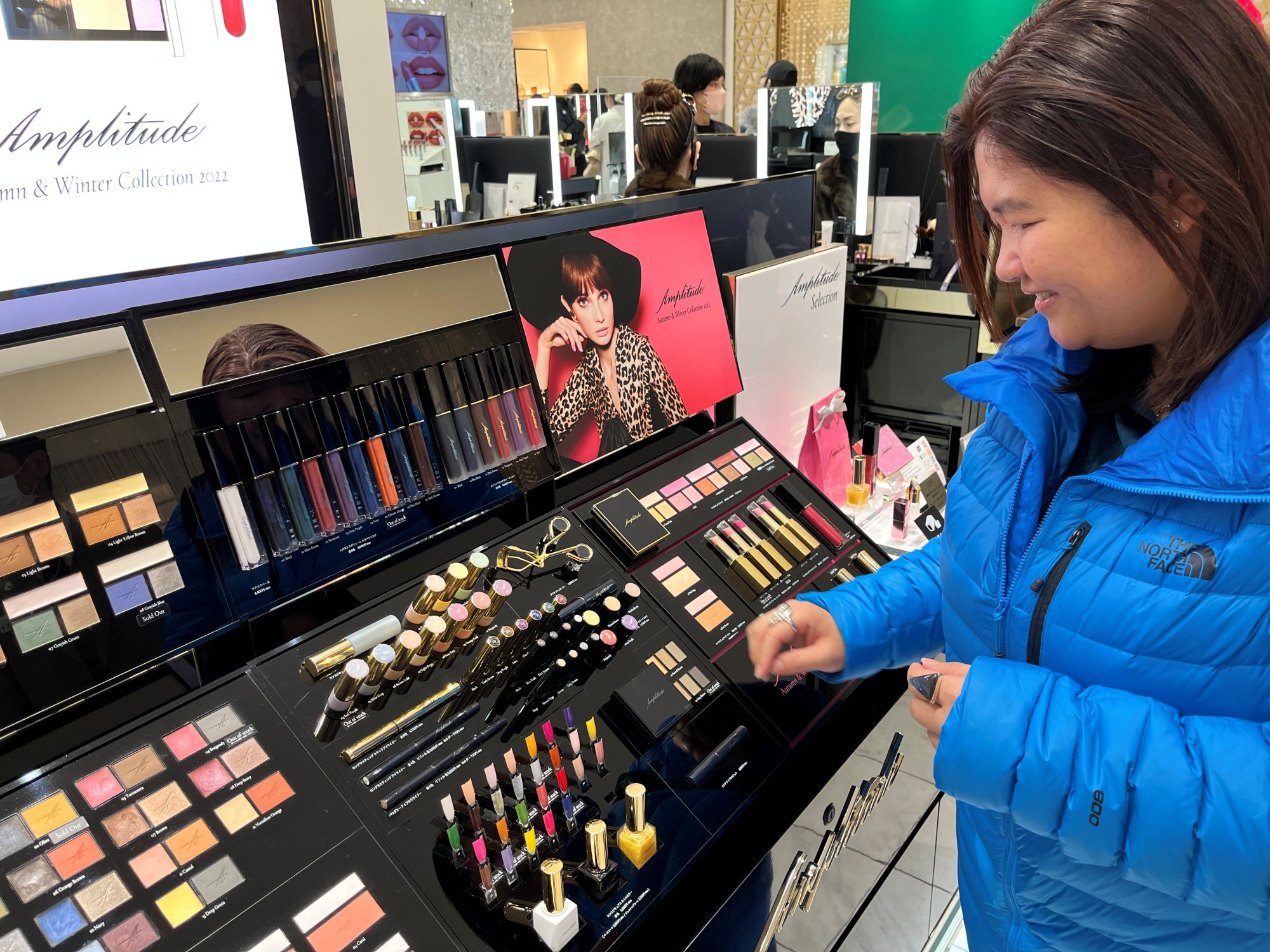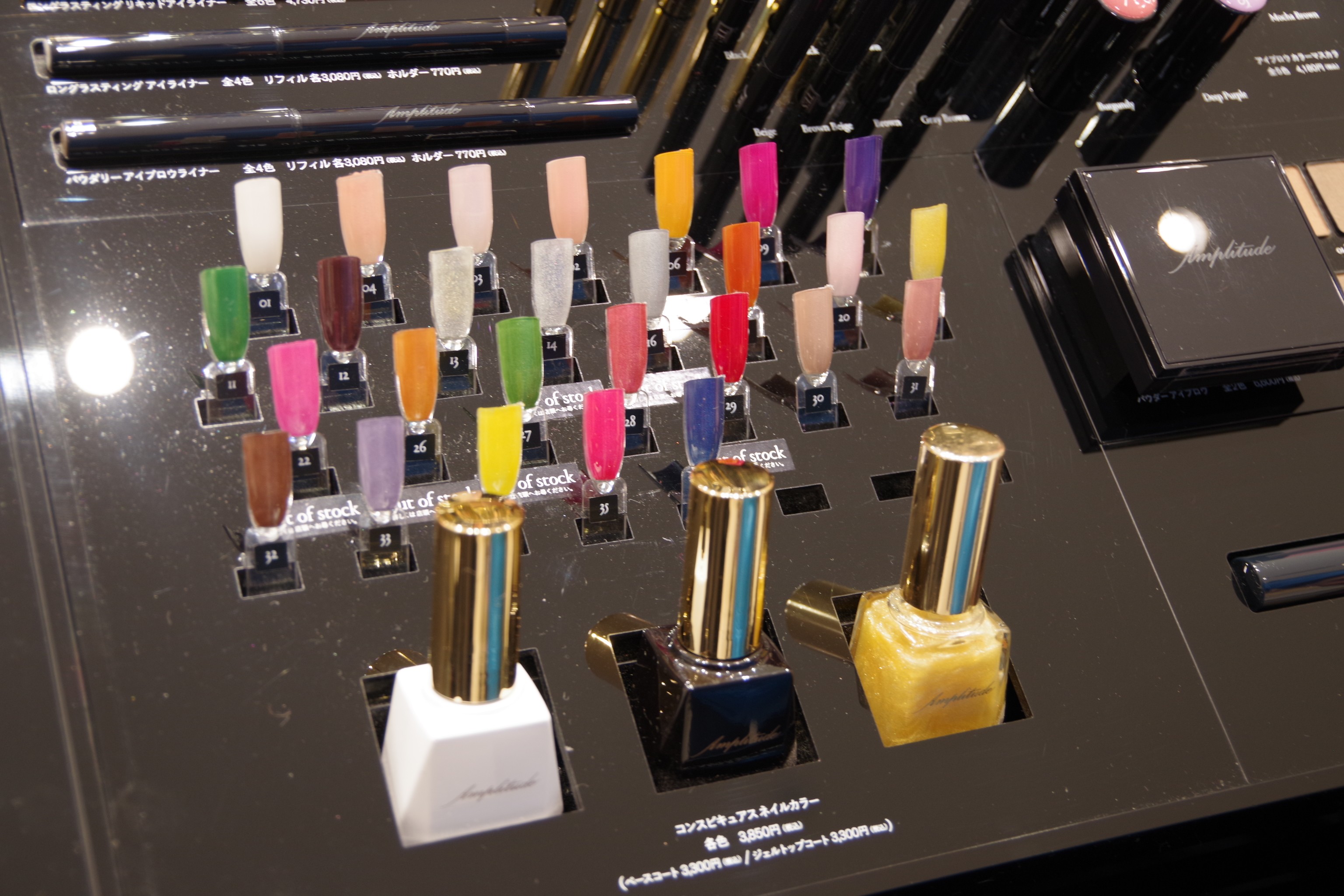 Mon was spoilt for choice with all the on-trend women's clothing, shoes and bags, and loved exploring the cosmetics floor. She was particularly intrigued by luxury Japanese makeup brand 'Amplitude' that debuted in 2018. Luckily for Mon, the Matsuya Ginza staff let anybody sample cosmetic products that take their fancy, so she could test out different shades before purchasing.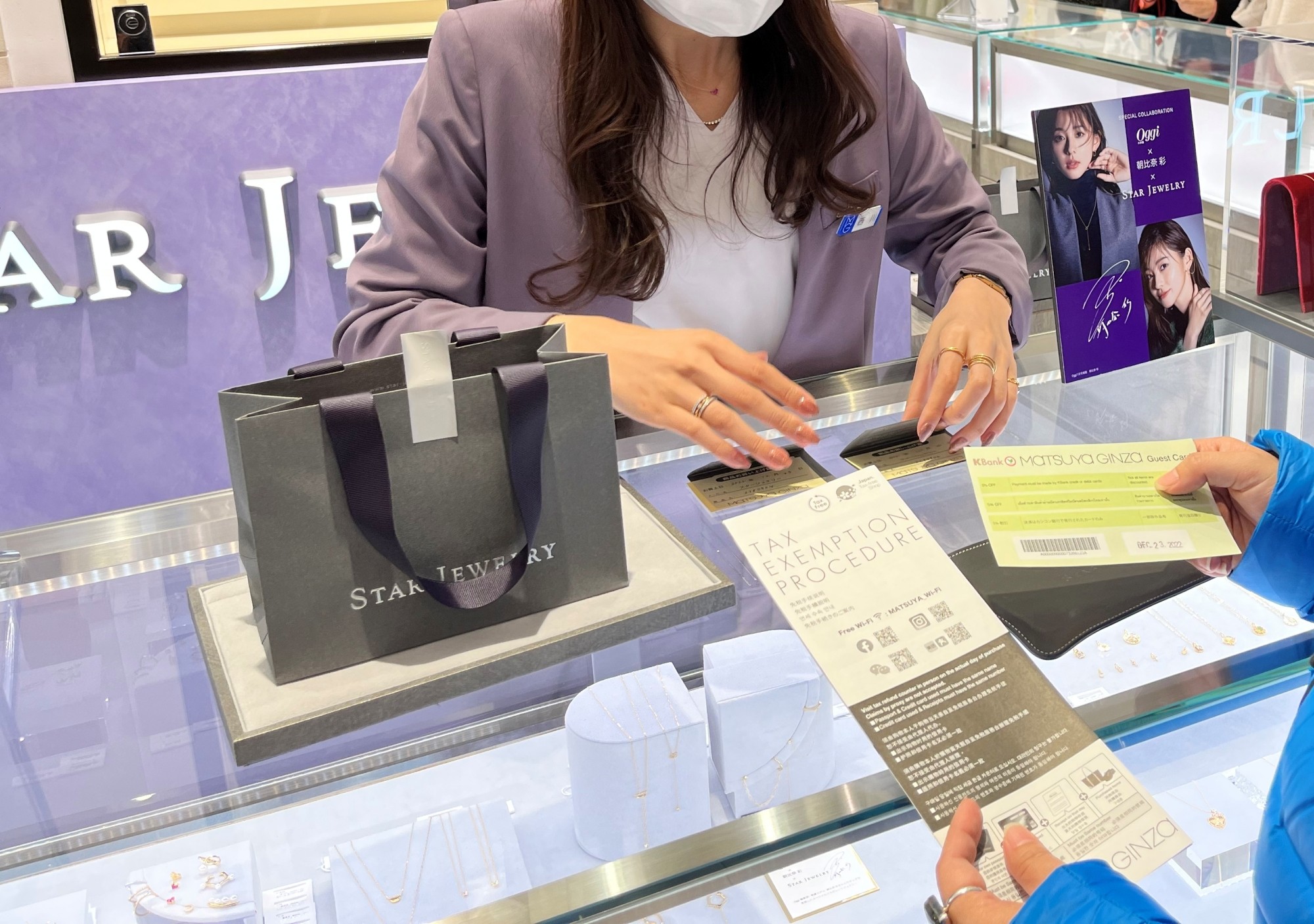 On the first-floor accessories floor, Mon stopped by STAR JEWELRY – a luxury jewelry brand with headquarters based in the nearby port city of Yokohama. Out of all the beautiful Made in Japan jewelry pieces, Mon quickly decided on a stunning pair of diamond earrings.
Using her 5% discount ticket and JCB's 10% cashback campaign, Mon was able to save a total of nearly 10,000 yen on her purchase! Whether you are looking to treat yourself or buy souvenirs for family and friends, the more you buy at Matsuya Ginza, the more you save. Be sure to read to the end of this article to claim JCB's 10% cashback offer!
Matsuya Ginza
Address: 3-6-1 Ginza, Chuo-ku, Tokyo
Opening hours: 10:00am - 8:00pm (7:30pm on Sundays or the last day of consecutive holidays)
*Business hours are subject to change.
Closed: Irregular closing days*
Treat yourself to a sushi dinner after shopping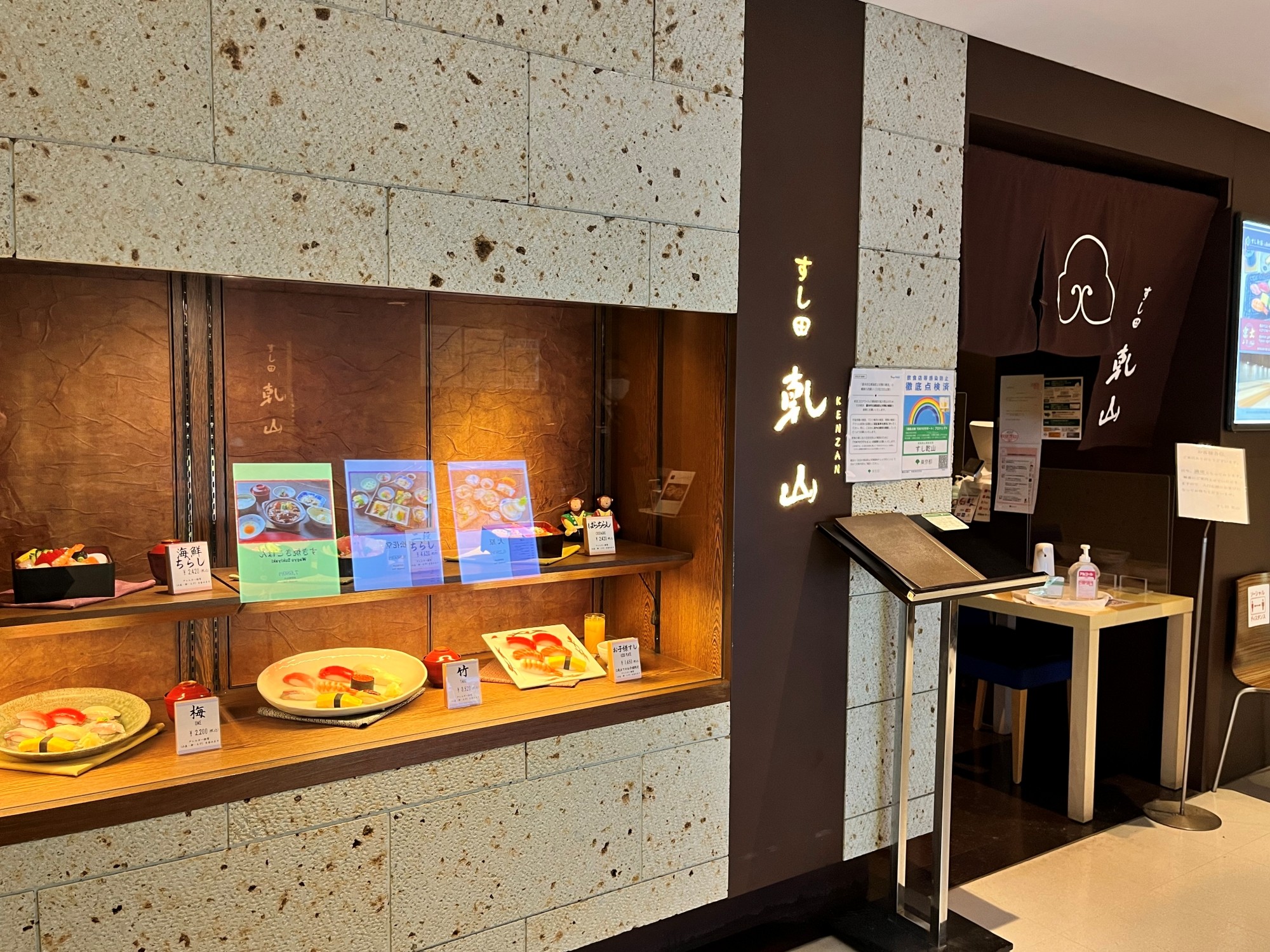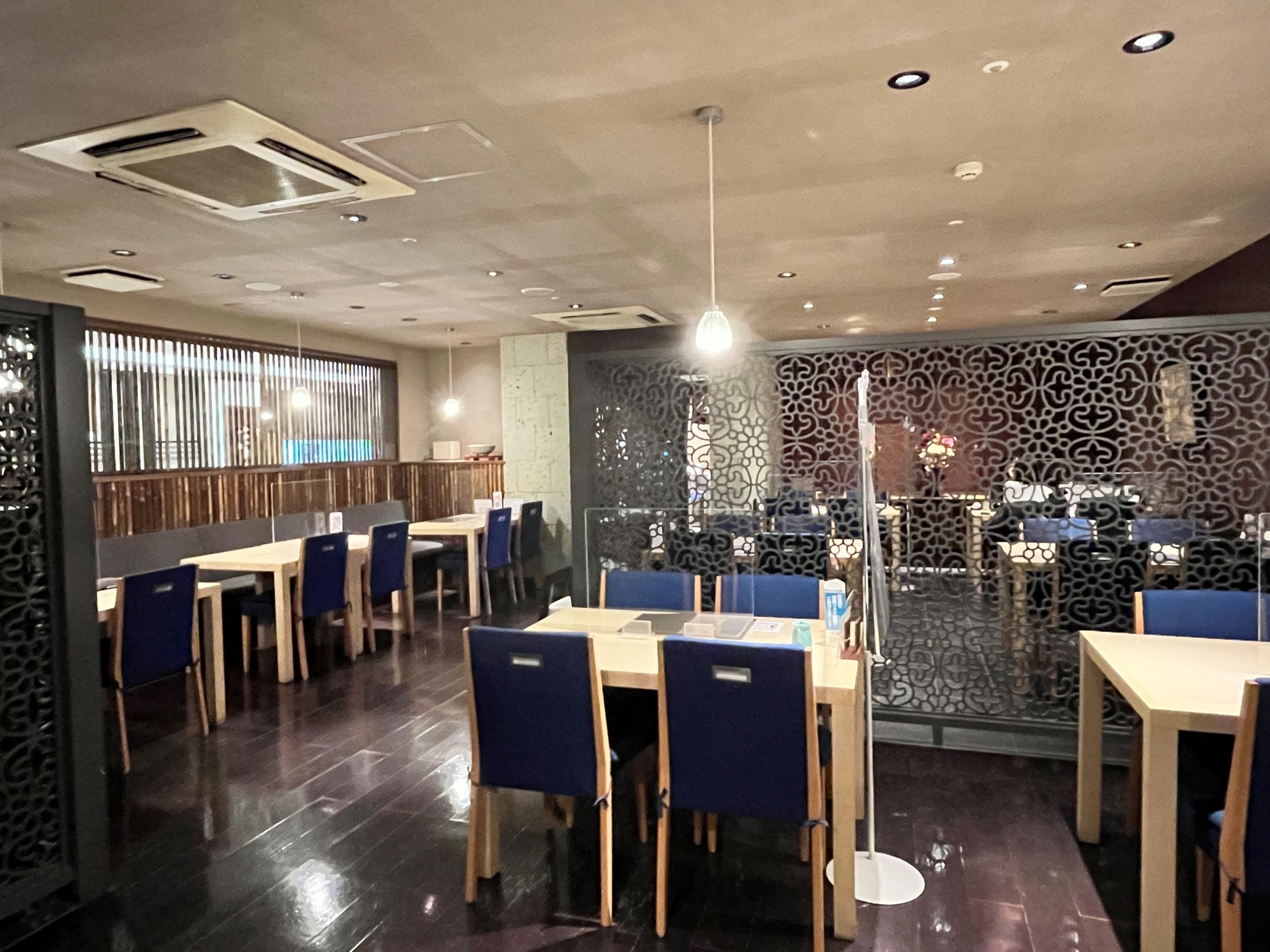 The last stop on Mon's Tokyo day trip was Sushiden Kenzan on the 8th floor of Matsuya Ginza. Sushi chefs at this luxury Tokyo sushi restaurant create gourmet masterpieces with fresh seafood procured straight from the market.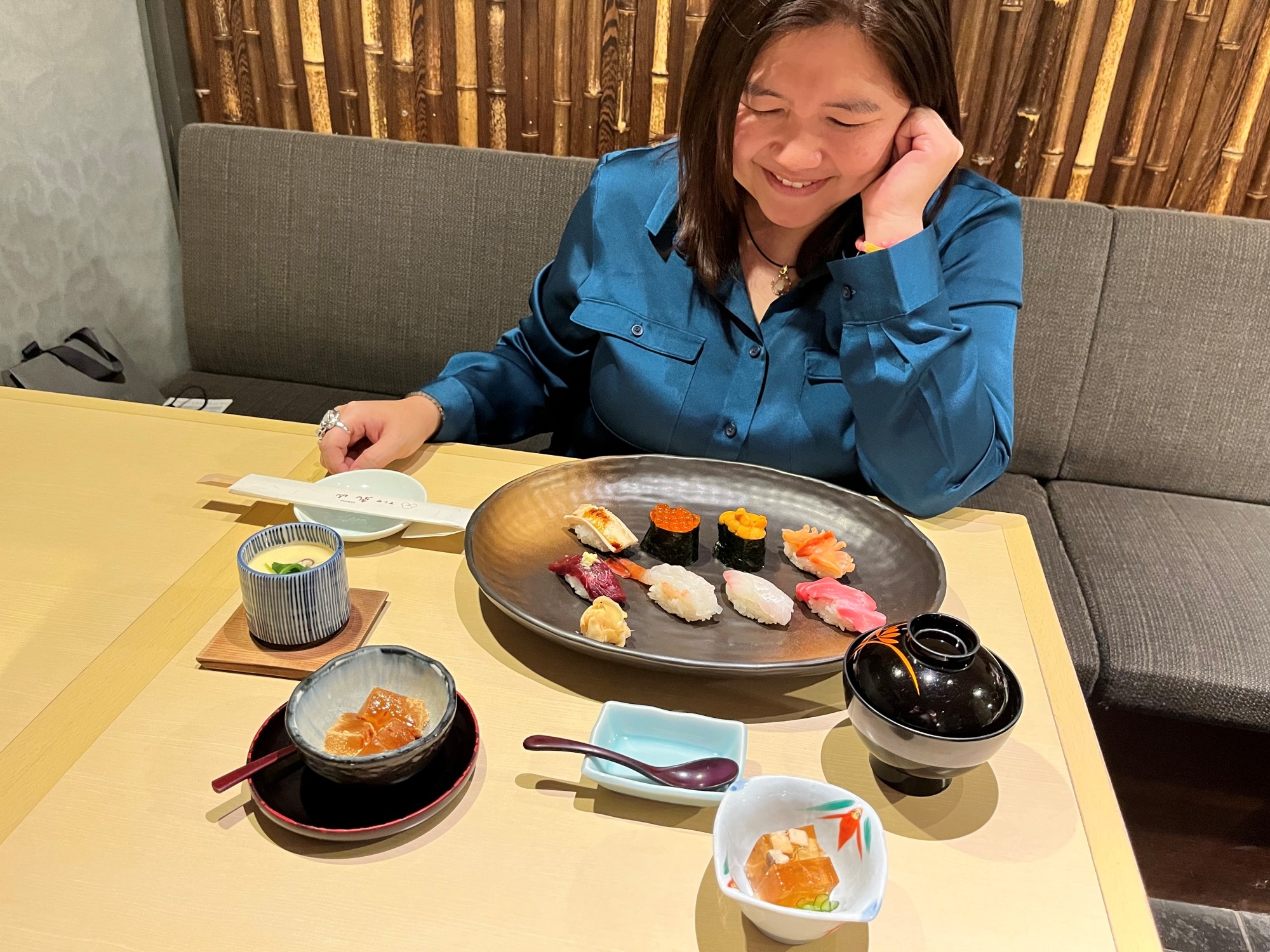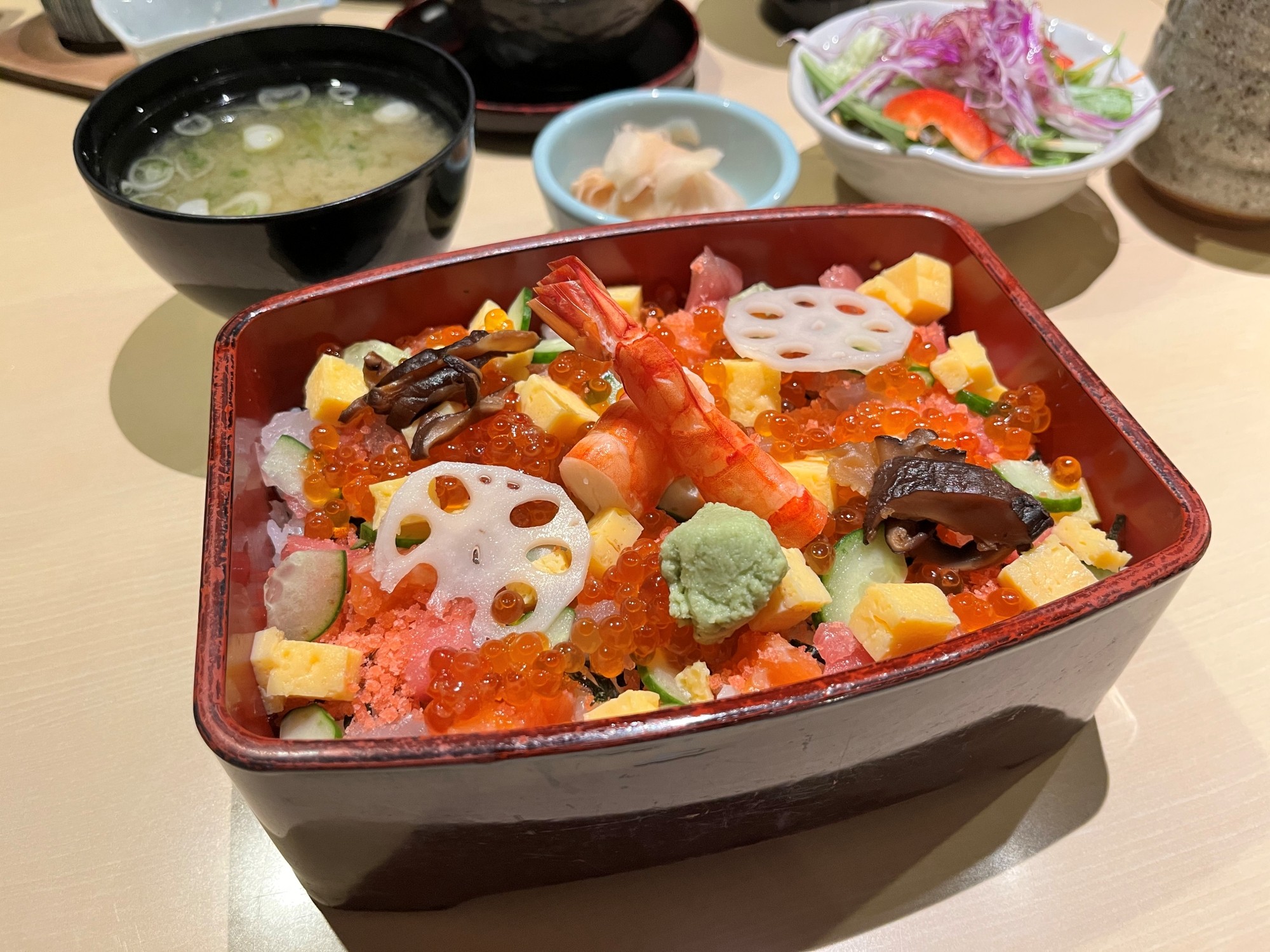 Mon ordered 'Today's Special Seasonal Nigiri Set' (6,600 yen, tax included). This mouthwatering sushi platter includes fresh seasonal seafood such as luxury 'toro' tuna, shrimp and salmon roe. Menu items are subject to change depending on availability.
Mon was so excited to eat real Japanese sushi again! "In Thailand, sushi toppings are small and not very fresh, but Japanese sushi is so fresh and really delicious", she reflected. In addition to the sushi platters, Sushiden Kenzan also makes eye-catching dishes such as 'Bara Chirashi' seafood bowls (2,420 yen, tax included).
Sushiden Kenzan
Address: 3-6-1 Ginza, Chuo-ku, Tokyo (Matsuya Ginza 8th floor)
Opening hours: Lunch 11:00am - 3:00pm, Dinner 3:00pm - 10:00pm (until 9:30pm on Sundays or the last day of consecutive holidays)
※Last order: 9:00pm, 8:30pm on Sundays or the last day of consecutive holidays
Closed: Irregular closing days
Welcome to Japan! Enjoy 10% cashback!!
Enjoy a full day of Tokyo delights including a visit to Tokyo Tower's main deck, shopping the latest fashions at Matsuya Ginza and a delicious Edomae sushi dinner. All stores mentioned accept JCB cards.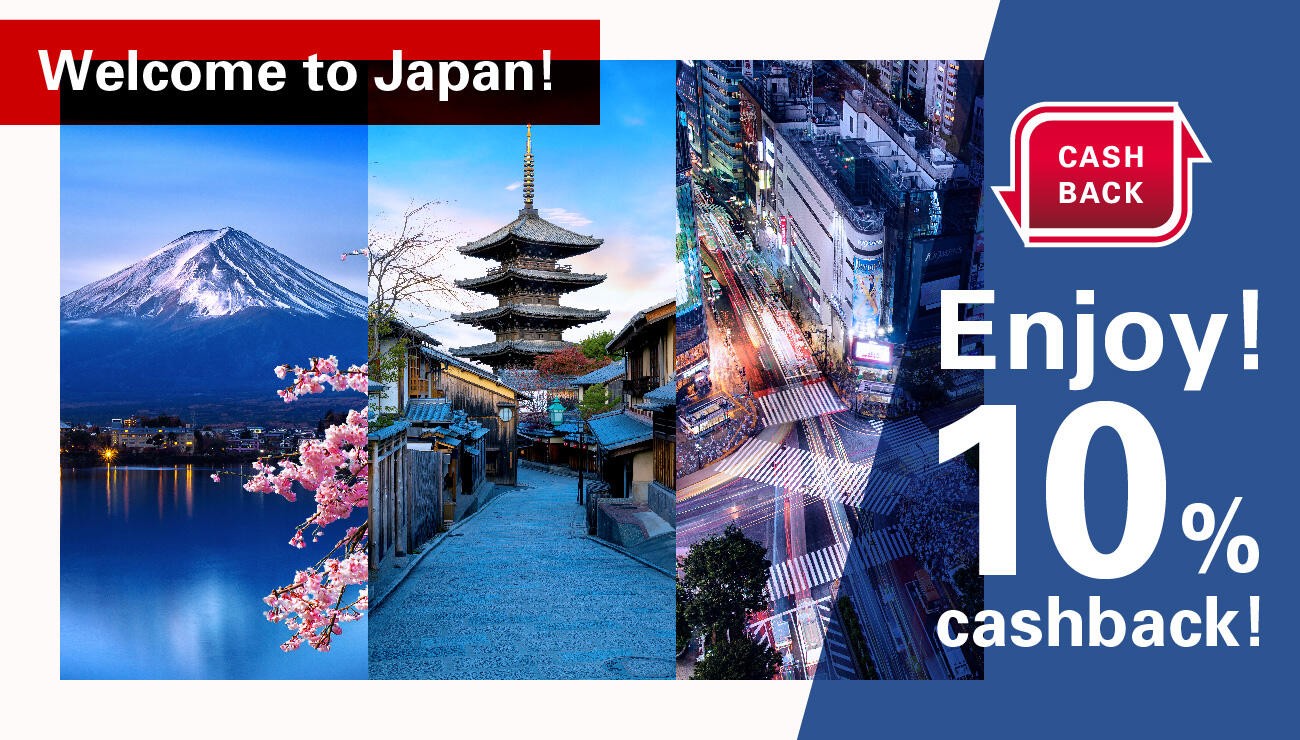 From January 16 to April 15, 2023, JCB is offering 10% cash back at all participating stores in Japan (excluding e-commerce sites)! Enjoy sightseeing, dining, and shopping with your JCB card during your visit to Japan!
*This campaign does not apply to JCB cards issued in Japan, Mongolia, Myanmar, and Russia. Please check the campaign details page.
https://www.specialoffers.jcb/en/campaign/detail/japancashback/56914/